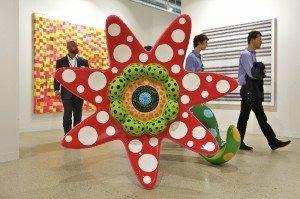 UPDATE: Art Basel Miami Beach takes place in 2014 starting Wednesday December 3rd thru Sunday December 7th. Tickets on sale now! Visit their website for more information. The article below was orginally published in 2012 but still gives some great information on this International Art Festival!
2012: Art Basel will be celebrating its 43rd year in Basel, Switzerland from June 14th to June 17th. It will also be  celebrating its 11th year in Miami Beach from December 6th to December 9th. During the 8 years I have lived in the Miami area, I have heard many people mention Art Basel. I knew it was an art show but I had no idea that it was a premier event that brings together people from all over the country to view its vast collections of modern and contemporary art.
As stated above, Art 43 Basel will be taking place in Basel, Switzerland in June. Basel is Switzerland's third most populated city. It is located where the Swiss, French and German borders meet. Therefore it is known as "Regio Trirhena". Although Basel is located in Switzerland, the local language is German and is called Basel German. The city is known as a cultural center in Switzerland. It has a large number of museums including the Museum of Fine Arts.
Art 43 Basel will include modern and contemporary works from North and Latin America, Europe, Asia and Africa. Over 2500 new and established artists will be showcasing their collections including paintings, sculptures, drawings, videos and photographs. The city of Basel makes the perfect backdrop for this annual event attended by art collectors, curators, dealers and art enthusiasts. In addition to the exhibits, Art 43 Basel hosts "Talks and Events" including conversations with experts in the field. There is also "Art kids" in which children aged 3-13 are introduced to art.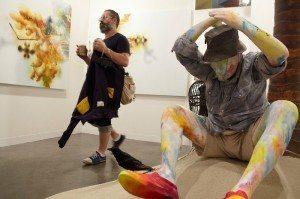 Art Basel Miami Beach is held annually in December. Held in the gargantuan space of the Miami Beach Convention Center, Art Basel Miami Beach hosts art from over 260 galleries in North and Latin America, Europe, Asia and Africa. Along with the main exhibits in the convention center, Art Basel Miami Beach hosts events in the Miami Design District and Downtown Miami. Miami Beach is also filled with public and private events that take advantage of the crowds gathered in the area thanks to Art Basel. And of course this includes late night social events that Miami Beach is known for.
I was finally able to attend Art Basel Miami Beach in December of 2011. I was mesmerized by not only the amount of art but also the wide variation in art styles. I found the work to be more modern than contemporary and some left little to the imagination. Altogether I found it interesting and next time I hope to attend some of the auxiliary weekend events along with the main exhibit in the convention center. This article includes examples of works of art shown at Art Basel in Basel, Switzerland as well as Miami Beach, Fl. The pictures are "Courtesy of Art Basel".
Have you ever attended Art Basel in Basel Switzerland, Miami Beach or Hong Kong? If so share your thoughts with us!
N.S.W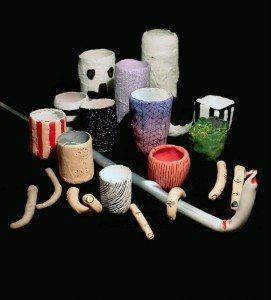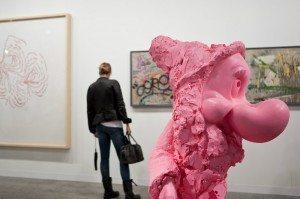 Comments
comments