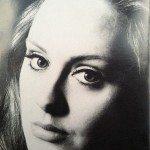 Adele. It would be impossible to start this series with anyone else. This amazing singer and songwriter won 6 Grammy awards this year including Album of the Year for her critically acclaimed and fan favorite-21. She ties the record for the most Grammys won in one night with Beyonce. Most people became familiar with Adele in 2011 with the release of her single 'Rolling in the Deep" but what many people did not realize was that she released her first album in 2008 which was called "19"-based on her age at the time of its recording. 19 is certified four times platinum in the UK and double platinum in the US. I distinctly remember when I was first introduced to Adele with the single "Chasing Pavements" while watching VH1's top 20 videos. The voice caught my attention along with the lyrics "Should I give up or should I just keep chasing pavements. Even if it leads nowhere?" But who is this songstress that has reached such an incredible level of success at such a young age?
Adele Laurie Blue Adkins was born on May 5, 1998 in London, England. Her mother is English and was a single teenage mother at the time of Adele's birth. Her father, who is Welsh, left Adele and her mother when she was only 3 years old. She has stated in interviews that she started singing at the age of 4. As a child she was a big fan of the "Spice Girls" to the point of impersonating them at parties and crediting them with being a major influence on her love for music. According to Adele, one of the most defining moments of her life occurred during her early teens while at a concert for the artist Pink. Pink's live voice being described by Adele as "incredible". During her teenage years Adele lived in South London and wrote her first record at the age of 16 based on her hometown in West Norwood. It was called "Hometown Glory". Released in 2007, it has been described as her breakthrough song. She then became a fan of R&B artists such as Destiny's Child and Mary J.Blige. Interestingly, Adele graduated from the BRIT School of Performing Arts&Technology in 2006 and her classmates included Leona Lewis and Jessie J. That year her friend posted a video of her singing on you tube and to no one's surprise she was offered a recording contract. The rest as they say is history.
However, her success in the US did not come easy. The turning point occurred in October of 2008 when Adele was the musical guest on Saturday Night Live. The episode included an appearance by vice presidential candidate Sarah Palin. Adele performed "Cold Shoulder" and "Chasing Pavements". The show was watched by millions of viewers and Adele became a hit with her album 19 climbing up the charts. On a personal note, Adele has admitted to having issues with alcohol during periods of her life and career. Soon after her US break out performance on SNL, Adele moved out of her mother's home to her own place in Notting Hill and gave up drinking. She then won her first Grammys in early 2009 for Best New Artist and Best Female Pop Vocal Performance.
At the time of the release of her second album "21", which was inspired by her break up with a former boyfriend, Adele had won numerous awards in both the US and the UK. On this album, you can feel her raw emotion expressed in every lyric and vocal performance. I do not know any woman that could not relate to one or more songs. One of the descriptions of the sound of the album 21 is country. Country? Really? I have listened to the album countless times and country never came to mind! But Adele has mentioned in interviews that one her influences for this album came from a US tour driver playing contemporary Nashville music. "Rolling in the Deep" and "Someone Like You" were both in the top 5 of the UK charts at the same time which had not happened to an artist since the Beatles in 1964! After the album release in January of 2011, Adele embarked on a live tour. Her music DVD "Live at the Royal Albert Hall" also set numerous records. In December of 2011, "21" became the biggest selling album of the 21st century in the UK overtaking Amy Winehouse's "Back to Black". In the US, 21 stayed at #1 for 21 consecutive weeks breaking the female record set by Whitney Houston for the soundtrack "The Bodyguard". If you think you have heard all you need to hear of 21 due to the frequent radio air play of her #1 singles, you are mistaken. There are unreleased songs that will also blow your mind such as "He Won't Go", "Take it All" and "Ill Be Waiting". I could honestly listen to her sing the ABC song. Her voice is just that good. My advice is simple. Buy or download the entire album and enjoy this amazing vocalist and songwriter.
As the world was enjoying "21"and her live performances, Adele put a scare in all of us when it was announced in 2011 that she had a vocal cord hemorrhage. She was forced to cancel her tour, underwent surgery and took several months off to recuperate. Would her voice be the same? We all waited with baited breath when she got on stage to perform at the 2012 Grammys. But nothing to fear. Still brilliant. Adele recently announced that she was expecting her first child. With her emotional and touching lyrics based on previous life experiences, I see another platinum selling, award winning album in her future. Congrats to her and I look forward to following what I am sure will be a long and awe inspiring career.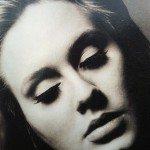 For more information please visit Adele's official website at www.adele.tv
N.S.White
Comments
comments