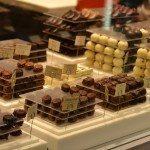 Bliss in Belgium
In May my husband and I took a European vacation for our 10th anniversary…and it was amazing.
We spent 4 days in Belgium and 3 days in Paris and People keep asking us "how was Paris?!". There has always been a certain element of romance associated with springtime in Paris. It is part of the reason we chose to mark this milestone with a visit to the City of Lights. Although Paris is a beautiful city that we enjoyed very much I have much more to say about the cities we toured in Belgium. Paris is a massive city that we visited on a crowded holiday weekend (Feast of the Ascension) and frankly, springtime in Paris can be COLD. This is not a complaint, just not something I expected, and the weather and crowds in no way detracted from the experience of witnessing the Eiffel Tower light up at midnight with my favorite person on the planet and life partner.
But in Belgium we really got to dig in. We chose Leuven, which is a little town outside of Brussels, because we have friends who are living there temporarily. They have been expats for over a year and the experience was almost like visiting with natives. We learned a little Dutch and experienced some of the best frites (French fries), chocolate, waffles and mussels I have ever tasted. The people are warm and friendly; almost all speak some combination of French, Dutch and English, and seemed genuinely appreciative of any attempt to speak to them in their native language. "Alstublieft" (please) was rolling off my tongue by day 3.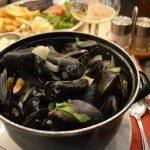 In addition to extensively touring Brussels we also visited the picturesque town of Dinant and coerced my husband into singing "The Lord's Prayer" in the ruins of the ancient Villers Abbey. Talk about a spiritual experience!
I must confess however that my favorite part of the trip, aside from time with friends, was sampling the beer. Oh the beer!!!! In Belgium beer is a religious experience. Seriously. Many varieties were originally brewed by monks. I managed to sample 15 different brews in 4 days…no repeats, no regrets.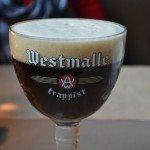 When we weren't sampling beer and chocolate we were enjoying architecture that is hundreds of years older than anything we can see at home and much of it was breathtaking. Dank u well (thank you very much) for a great visit Belgium. I hope to visit you again.
Freda Hobbs
Comments
comments