"This post is sponsored by Horizon Theatre; however all thoughts and opinions expressed in this post are my own"
On Friday March 30th I went on an Atlanta date night with my husband to see the musical comedy "Nobody Loves You" at the Horizon Theatre. I have to admit that I had not heard of the Horizon Theatre until last week, even though I have been living in Atlanta for almost 5 years! I am so glad that I received the invitation to this play since I love the theater! I grew up in the NYC area and some of my best memories are going to watch musicals and plays in the city. Nobody Loves You is actually an Off-Broadway hit that has been reproduced here in Atlanta for the first time. In terms of an Atlanta date night, this was a refreshing change from our regular movies and dinner outings. If you are looking for something unique to do and see in Atlanta with your partner or your girlfriends, I recommend going to the Horizon Theatre to see Nobody Loves you.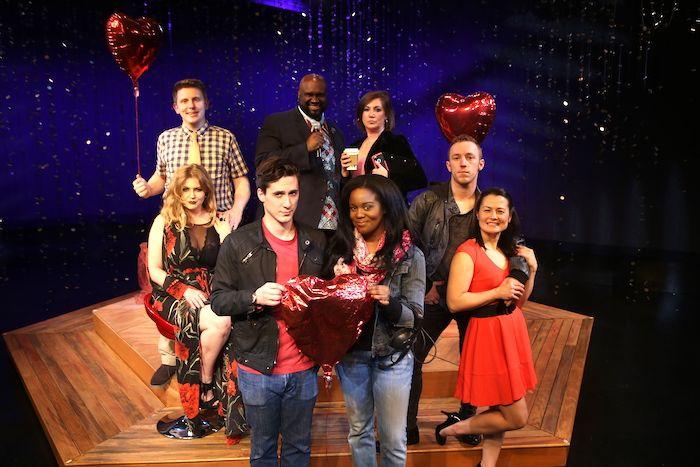 About Nobody Loves You: First of all it is very funny! The premise of the musical is a reality dating show. Think The Bachelor meets Survivor. Both male and female contestants, who are on a quest for love, are cast in this show. Every week viewers watch as someone is sent home because "Nobody Loves You". This is the person that is not picked by any of his or her cast mates. The play not only includes members of the reality show but reveals the behind the scenes actions and plotting of the producers. On this season of the show, the cast includes Jeff who is a philosophy graduate student. He hates reality shows. However, when his girlfriend, who is a fan of the show, breaks up with him and states that she plans to audition for Nobody Loves You, Jeff decides to join the cast to win her back. The only problem is, Jeff's girlfriend was not cast on the show. He decides to stay on to expose the ugly truth about reality shows. He is determined to show the difference between a performance in front of millions of viewers and having a real connection with someone. What he doesn't expect is my fondest part of the play-falling for the fame and admiration of viewers AND finding true love where you least expect it.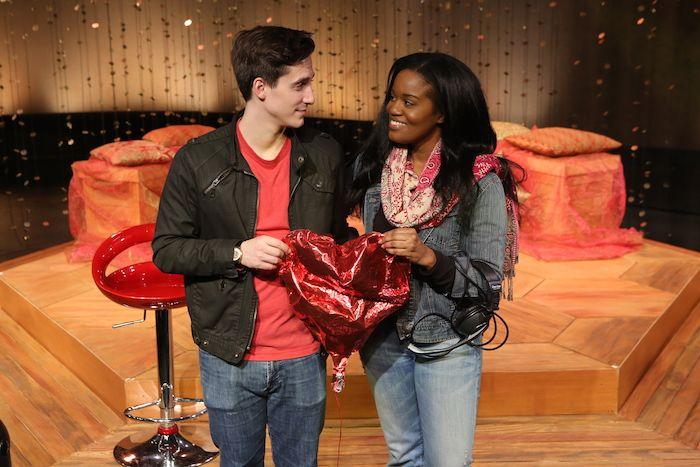 This a great quote from the writers of Nobody Loves You: "The show is a smart, contemporary comedy that looks at a timeless theme – how you find real connection in a world of forced personalities," explained writers Moses and Alter. The other cast of characters are very entertaining and talented. There is the "slutty" Megan who is after the "nerdy and religious" character-Christian. There is the "partying playboy" Dominic who initially connects with the "talkative Samantha" who is struggling from failed relationships and low self- esteem. Of course nothing is as it seems and there are love triangles and plot twists along the way. The host of the show is Byron who is amazing in this role! He is charismatic, has a great voice and has also been struck by the love bug. Jenny works on the show and has a quick wit with ambition beyond reality TV. Nina is the lady in charge and has no idea what is in store this season or in her personal life. Evan is Jenny's roommate and is the show's #1 fan. The last two actors played two different roles in Nobody Loves You and they are so talented I didn't even realize it! The play touches on aspects of love and life that anyone can relate to. We have all had failed relationships, we have all dreamt of falling in love and having a relationship by any means necessary and we have all dealt with feelings of fear and disappointment. Not only is going to see Nobody Loves You at the Horizon Theatre a great date night idea, it will lead to a great discussion about relationships and make you feel hopeful about love. It also reveals the harsh "reality" of reality shows and whether those relationships can survive away from the cameras.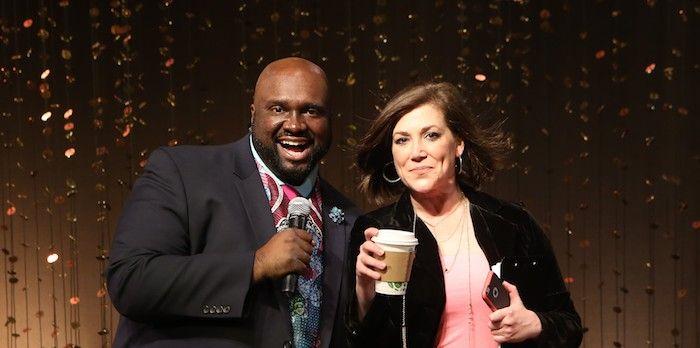 About The Horizon Theatre: The Horizon Theatre is located on the border of Inman Park and Little Five Points. The theatre is intimate so you feel at one with the cast. The Horizon Theatre puts on plays from around the world! They also produce original Atlanta stories. You can expect to see 6-8 contemporary plays annually. Play days and times are Wednesday, Thursday, and Friday at 8 PM, Saturday at 3 PM and 8:30 PM, and Sunday at 5 PM. Nobody Loves You runs through April 30th and there will be an 8pm showing that day. The play lasts 1 hour and 45 minutes with 1 intermission. Tickets start at $25. Even if you have never watched or don't like reality shows, you will fall in love with this entertaining musical comedy at the Horizon Theatre! It is upbeat and fun and perfect for an Atlanta date night! For more information please visit their website.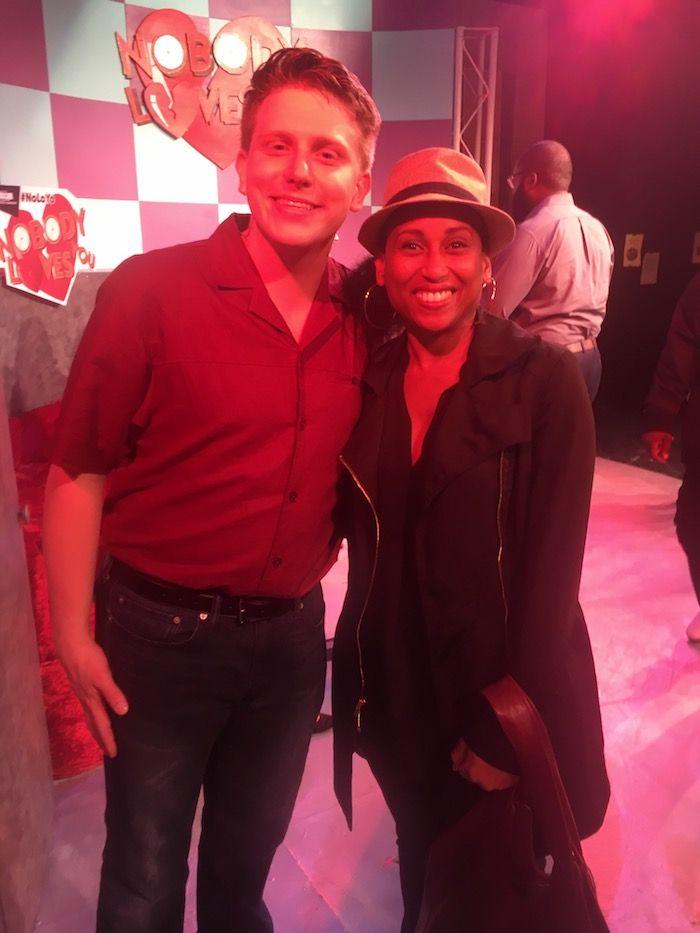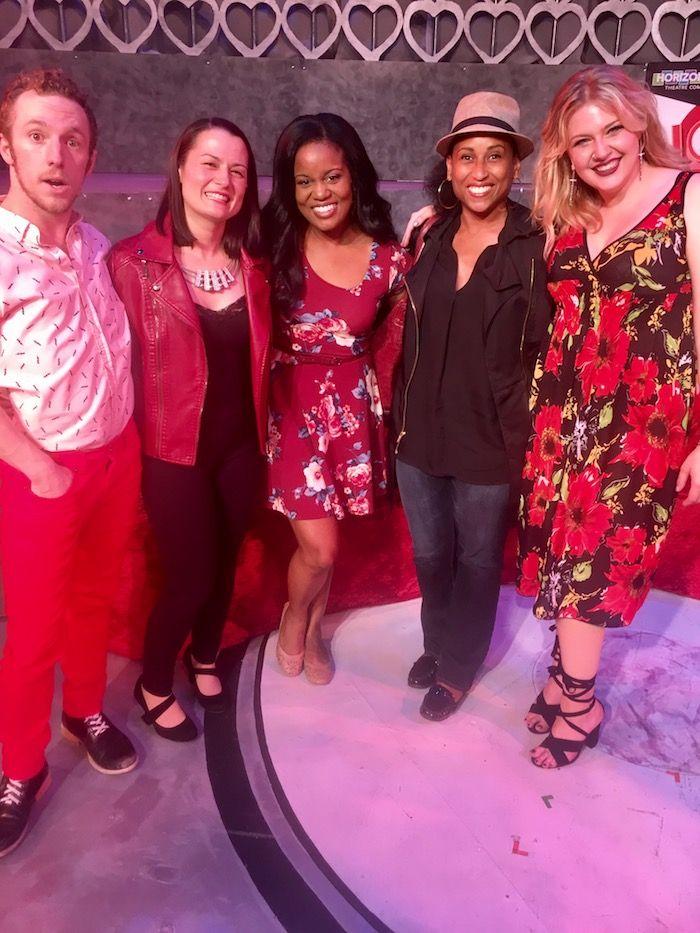 Comments
comments