Welcome to my Thanksgiving Giveaway with BarrisTourista! Are you looking for new travel accessories that inspire you to travel the world? Look no further than my fellow travel blogger's new collection! As you know from reading my site, I love featuring female entrepreneurs on my blog. Tyra of BarrisTourista is a an attorney, a photographer and a travel and food blogger. She has launched a new line of travel accessories that can be purchased online on her travel store.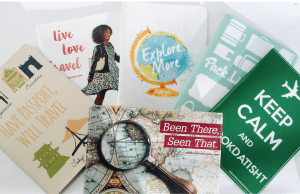 From Tyra:
The inspiration for the line came from difficulty in finding products that I wanted to use and really loved. The goal is to create a fashionable and functional line of products for all travelers.
BarrisTourista.com is a travel and foodie blog focusing on experiencing various worldwide destinations from the eyes of a local. The website offers in-depth exploration of various cultures, foodie recommendations, a full photo gallery, travel tips for saving money on travel, and more.
Tyra and I are happy to give one lucky reader a free set of the "Have Passport" bundle which includes a passport holder, a luggage tag and a tote bag!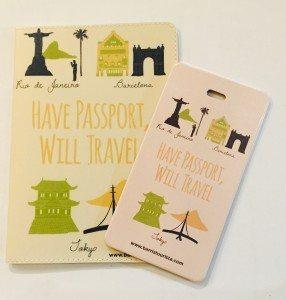 Entering this Thanksgiving giveaway is easy! Simple subscribe to both BarrisTourista and The Sophisticated Life blogs to receive new posts directly to your inbox! Already subscribed to both sites? You can also enter the giveaway by sharing this post on your Facebook page and tagging BarrisTourista and The Sophisticated Life.
Good luck! The giveaway ends on Monday November 30th!
Comments
comments