Welcome to the brand new, fresh, fabulous and "sophisticated" (yes I had to throw that in there) look of www.TheSophisticatedLife.com including a brand new user friendly mobile version! I love this new look which brings the latest blog posts right to you first by having a slider of the most recent posts as well as having much more blog posts immediately below on the home page. You will notice new tabs for my "Stories". Travel, Food & Wine remain the same however Music, Theater and Art have been grouped together into Arts & Culture. I have also added "TSL" which stands for "The Sophisticated Life". In this category expect stories about my lifestyle and everyday experiences.
I love the new sidebar!! There are icons to all my social networking sites including Facebook, Pinterest, Google +, Twitter, Instagram and Youtube. If you are not following me on these sites be sure to do so! (Links to all are available on the Home page) Instagram has quickly become my favorite social networking site so the sidebar now includes my Instagram feed of pictures. I share many unpublished amazing travel pictures there plus pictures from my food finds in Atlanta & Nationwide as well as my attempt at amateur photography capturing great moments, people and places in my daily life. The Twitter and Facebook feeds are a collection of the best on the web in all my categories of Travel, Food, Wine etc. On the mobile version you will find all the same features! Use the 2 menu bars to make your way around the website or just scroll from top to bottom for all the recent blog posts and social networking feeds. Please be sure enter your email address into the subscribe box on the Home page to get all the latest posts delivered directly to your inbox or use the RSS feed located in the sidebar.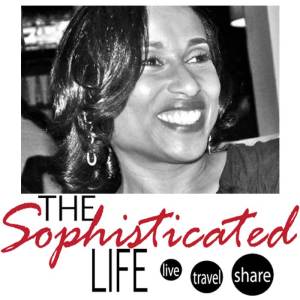 I am excited to welcome all my new subscribers! I hope you enjoy "The Sophisticated Life". I truly aim to give you the best personal stories of Travel, Food & Wine as well as showcasing art, films and music. Not facts and stats that you can Google search but real life experiences from people passionate about exploring all that the world has to offer. Next, I would like to thank all my loyal subscribers who have been with me for this amazing ride. Thinking back on when I had a simple idea in my head for a website to share all the fabulous things my friends and I do-Live. Travel. Share.-I could never have imagined I would get this far with blogging! It has truly been rewarding and thrilling to see my readership grow and my reach across social networks. What started as a creative outlet and hobby has now truly become a passion to make my mark in the "blogosphere" and expand my brand. Therefore, I have also added the category of "PR &Brands". I look forward to working with brands that fit in my niche and who can offer my readers inspiration to live life to the fullest.
I would like to share with you some of the exciting happenings that have put me on the path to blogging success! This summer I was vetted and given the opportunity to interview via conference call the Grammy Award Winning artist Chrisette Michele. If you have not read this blog post click here. Last month I was given the opportunity to attend Oprah's The Life You Want Tour in Atlanta! At a breakfast power meet up I interviewed celebrity chef and author Carla Hall from ABC's The Chew. I am a big fan of hers so I was absolutely thrilled. Click here to read the blog post which includes my video interview. In terms of Travel, I was chosen to be on the pre-launch team for a new Travel App called Wise Guides which is now available on Itunes. I have developed 5 cities guides including San Juan, PR, Santorini, Greece and of course Atlanta, GA. Download the app and tell me what you think! Probably the biggest achievement for me was becoming a Travel Curator/Writer for Travel Noire.com. I first read about this website earlier this year in Ebony magazine and I have wanted to be a part the team ever since. It inspires you AND shows you how to travel the world by sharing practical travel information as well as insights from Black travelers around the world. You can read the first of my articles here on Martha's Vineyard with many more travel articles to come!
So what more do you have to look forward to on The Sophisticated Life besides continued great blog posts? I am working on a monthly newsletter to keep you up to date on TSL happenings and I will be focusing more time on my YouTube channel to bring you great travel videos. You can still count on my restaurant reviews for Atlanta & Worldwide, my wine tasting series and coverage of food, film, art and music festivals. I welcome guest bloggers on the website so if you would like to "Live. Travel. Share" please email me @ thesophislife@live.com. As a treat for those who have made it to the end of this long blog post 🙂 I will be giving away 2 of my signature TSL tote bags featured in the picture below! All you have to do is comment on this blog post below to enter and 2 random winners will be chosen on 11/1/14. You must be a subscriber to the website to be eligible!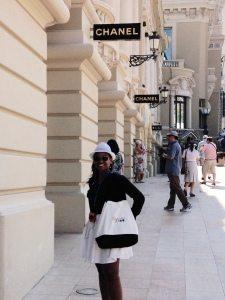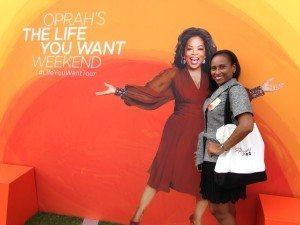 And last, if all this sounds Amazing, Interesting and Fabulous to you, SHARE THIS POST, FUTURE POSTS AND THE WEBSITE EVERYWHERE WITH YOUR FRIENDS AND FAMILY! Thank You!
And more great news! The Sophisticated Life has been named a finalist in the Travel and Writing Categories for the Black WeBlog Awards! Voting starts on Tuesday October 21st and ends Tuesday October 28th. Please be sure to click HERE to cast your votes. Thank You!
N.S.W.
Comments
comments