This post contains affiliate links. However, all opinions expressed here are original. If you click through on a link, you won't pay a penny more, but we'll receive a slight commission which helps us keep this information available to you.
Have you visited Bo-Kaap Cape Town South Africa? If you haven't been to Cape Town, have you seen pictures of tourists with their cameras in front of colorful houses? I had originally planned to do a pictorial post of my visit to Bo-Kaap. However, I recently saw pictures of Bo-Kaap in a travel group and mentioned going to the museum to learn about the area. The person that posted the pictures asked "what museum?" I have also seen several photos of Bo-Kaap with titles of "doing it for the gram" as in Instagram. I am sure some of these travelers know the history of the area but how many people visit Bo-Kaap solely for a photo opp?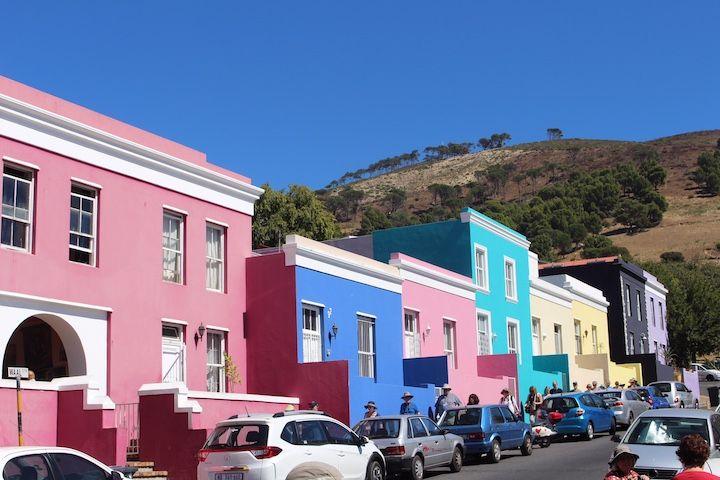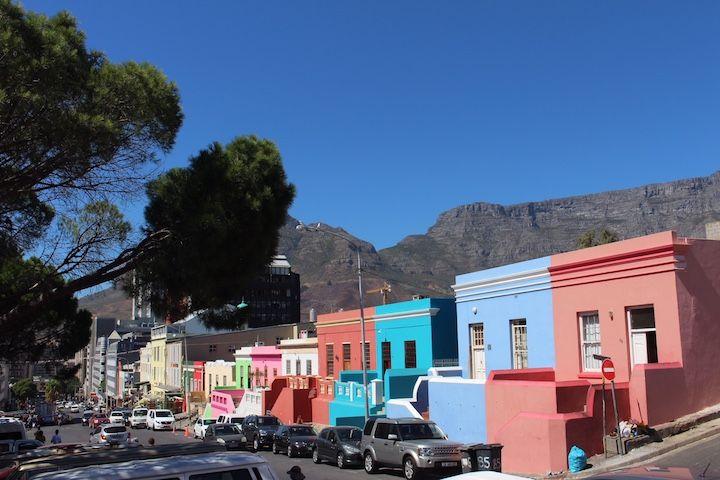 If you follow my blog, as I am sure you do, you know that no matter how short of a time I spend in an area, I enjoy delving into local history & culture. I feel it is important to research an area before you visit. The more you learn about a place and culture, the better you will experience it and respect it. When I first saw pictures of Bo-Kaap years ago, I was intrigued. I was able to visit Bo-Kaap last year and will now share that information with you. Here are 5 intriguing and compelling reasons to visit Bo-Kaap in Cape Town South Africa, besides all the great photo opportunities.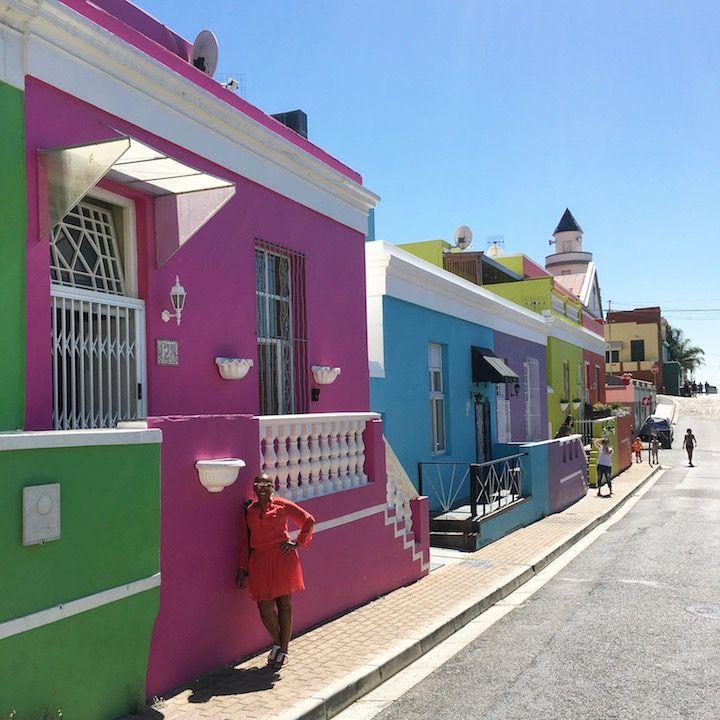 1. The Bo-Kaap Museum: The Bo-Kaap museum is housed in one the oldest buildings in the area. It dates back to the 1760s. I suggest starting your visit here. This is where you will learn about the history of the area-previously called "The Malay Quarter". Cape Malays are predominately from Southeast Asia but not all are from Malaysia (this confused me on my first visit to South Africa). The Dutch gave this name to slaves brought from India, Indonesia, Sri Lanka and Malaysia. They are attributed with introducing Islam to South Africa. Former slaves, political and religious leaders settled on the slopes of Signal Hill where Bo-Kaap is located. The museum gives you a glimpse of what life was like for early Muslim settlers here. It also shows off their many skills and contributions. They were craftsmen, carpenters, shoemakers and artists.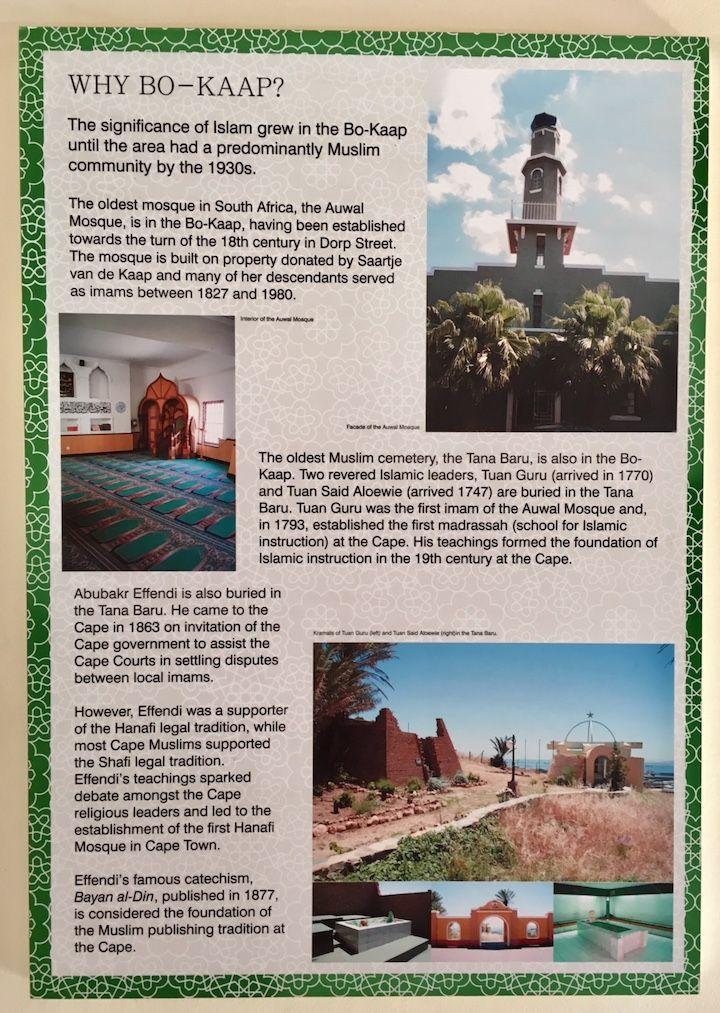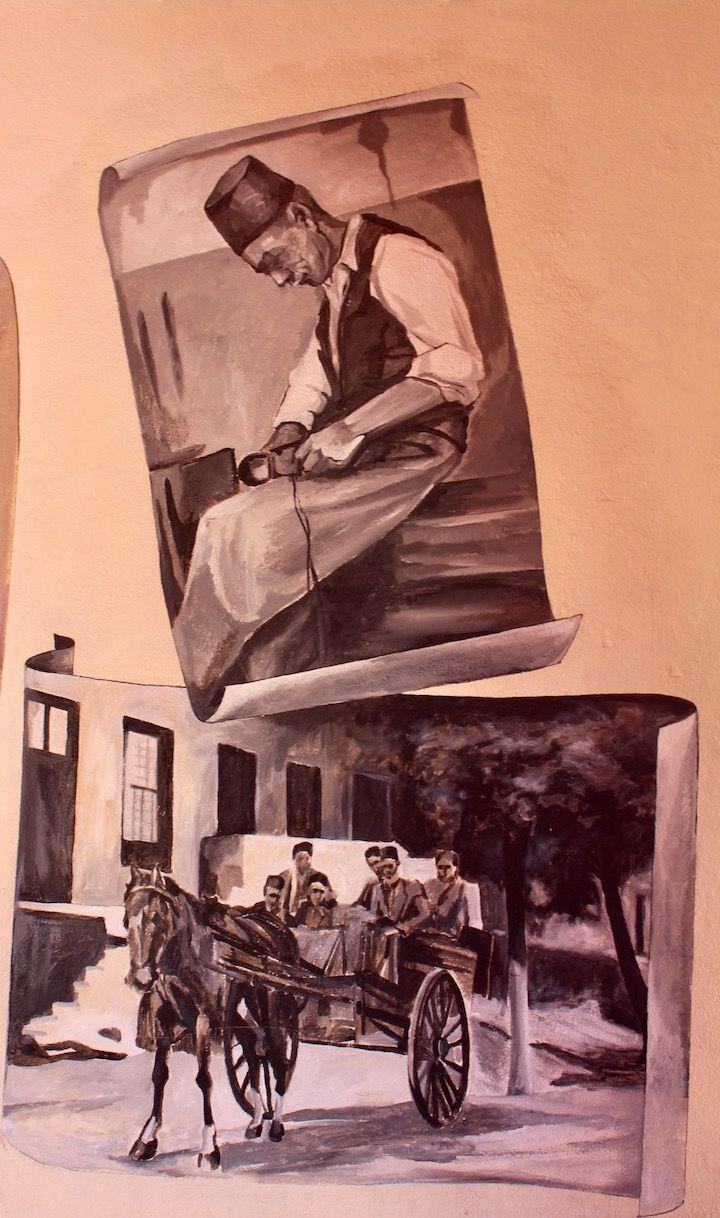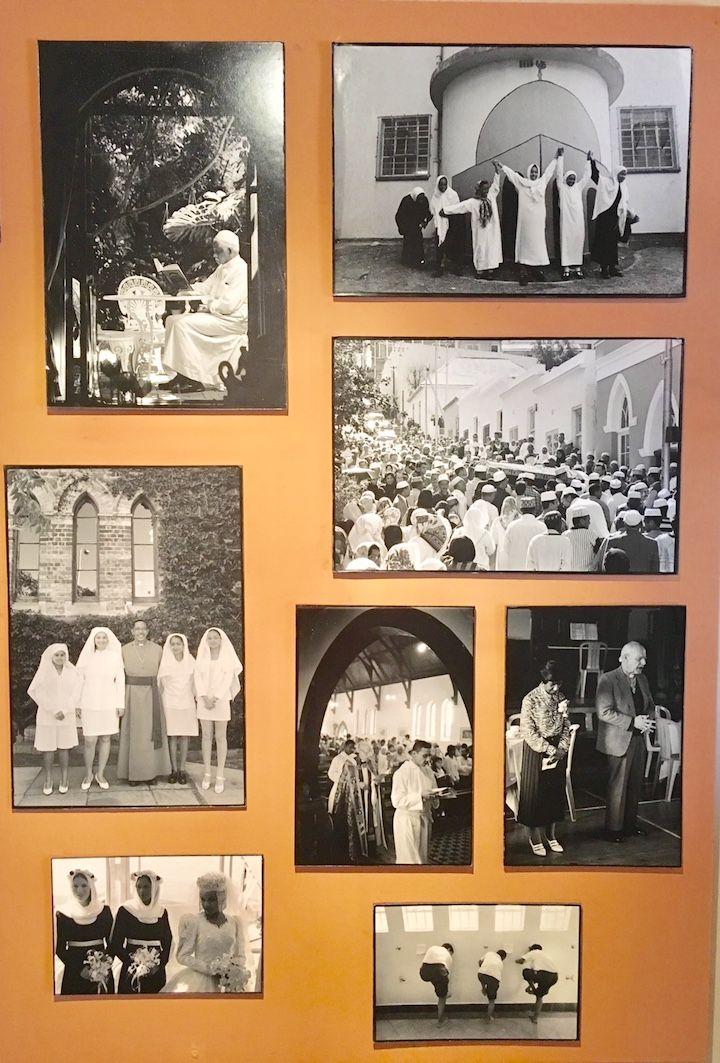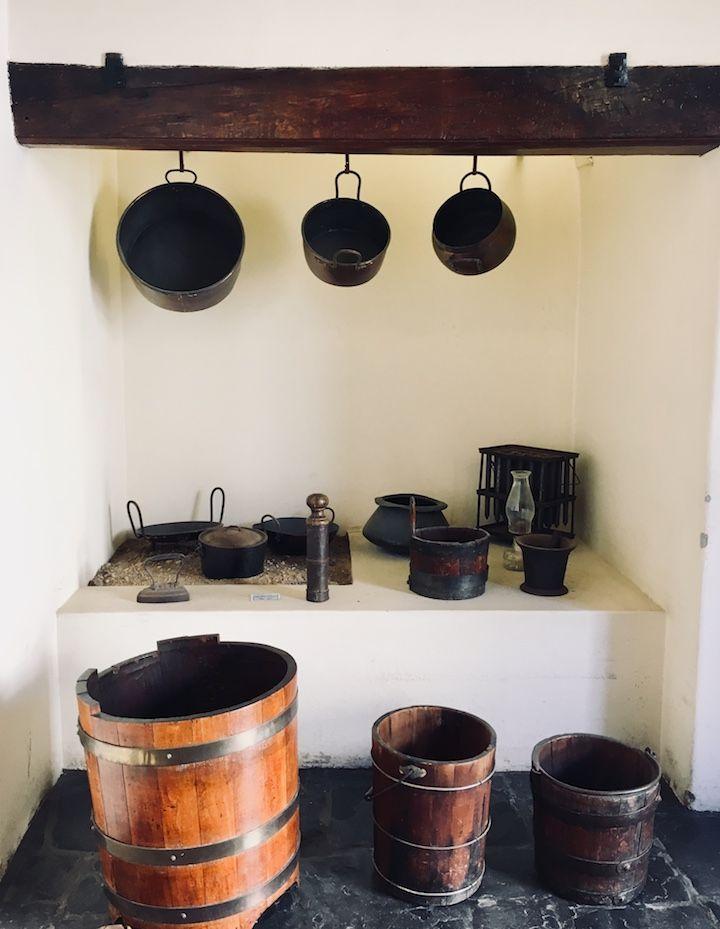 2. Visit the Community Hall: After touring the museum, take a short stroll to the building behind the museum. The community hall holds exhibits and events. While we were visiting, there was an exhibit showcasing the photographers who played an important role in exposing the brutality of Apartheid to the world. The pictures were gut-wrenching. However, it was educational and inspiring to read about these male and female photographers of all colors who risked their lives for this cause.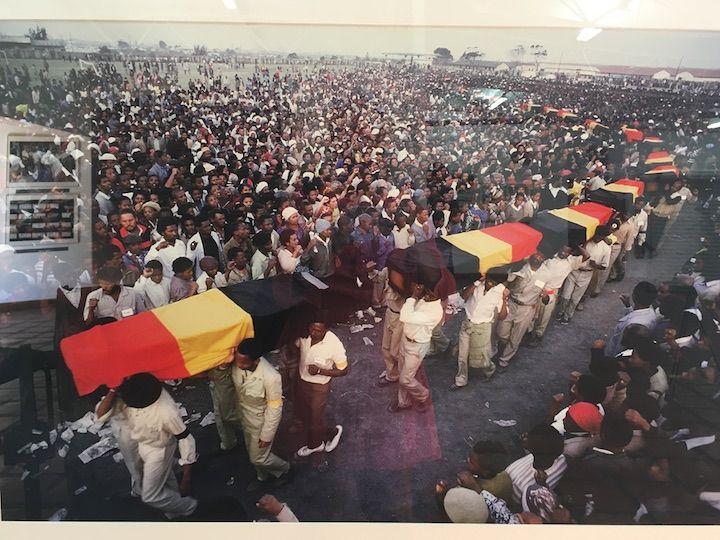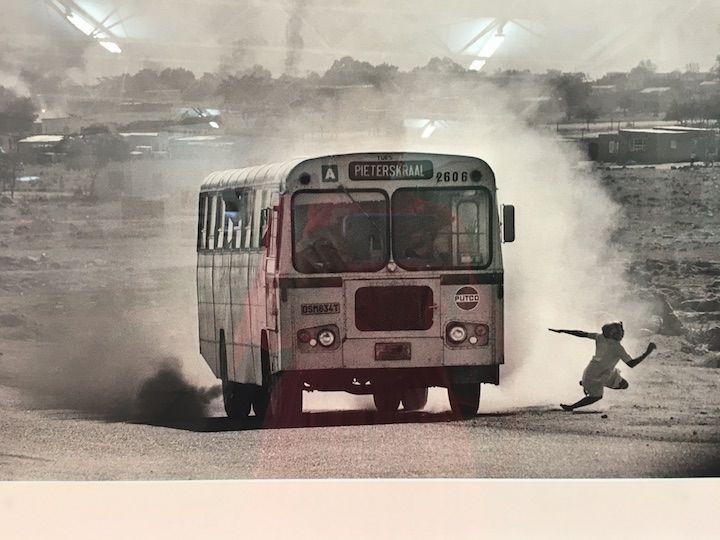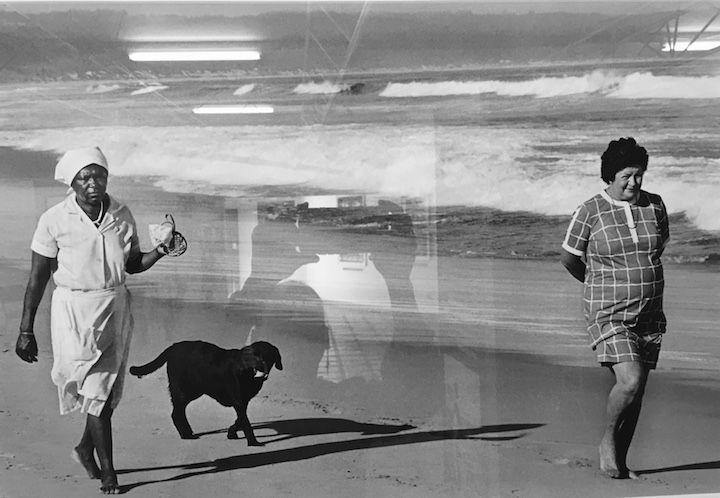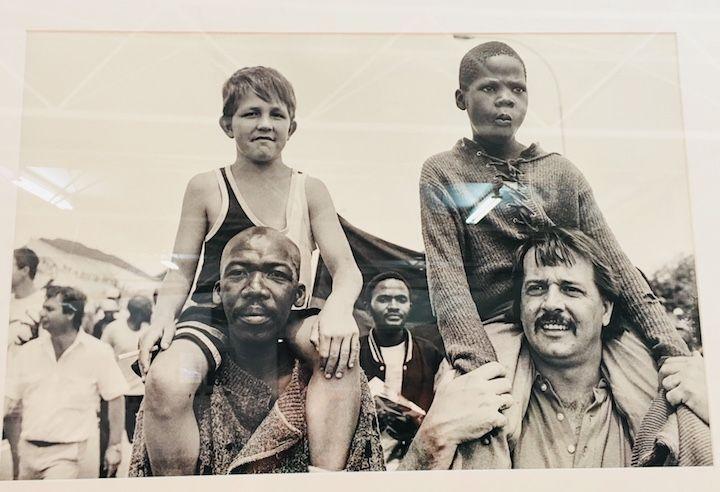 3. Admire the architecture: After taking in the history at the museum and the community hall, now is the time to stroll around the neighborhood. The Bo-Kaap neighborhood has the largest concentration of houses dating back to 1850. They are a mix of Cape Dutch and Georgian architecture made up mostly of flat roofed single story homes. First inhabited by immigrants, freed slaves later took over the area. I have read several accounts of how the houses came to be so colorful. I chose to believe the following account… It is said that the houses were all originally white. When freed slaves were allowed to buy the houses, they painted them in bright colors. This was to symbolize their freedom. You will also notice cobblestone roads and several Mosques in the area.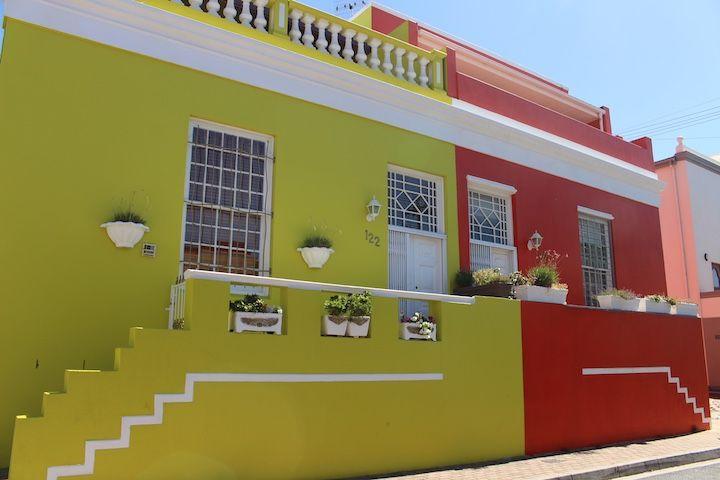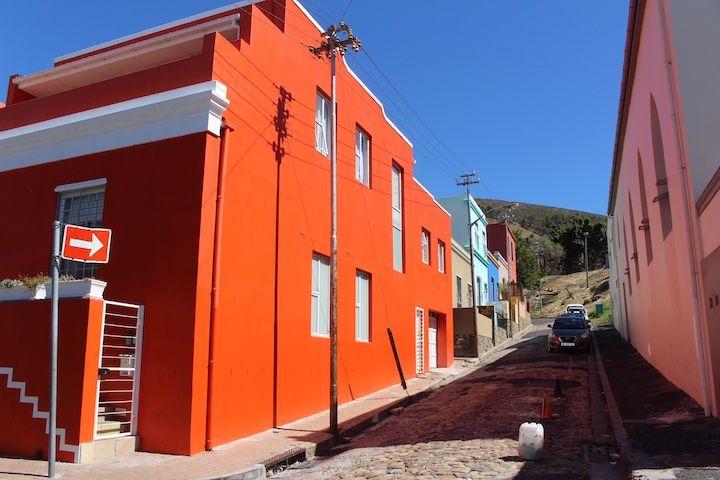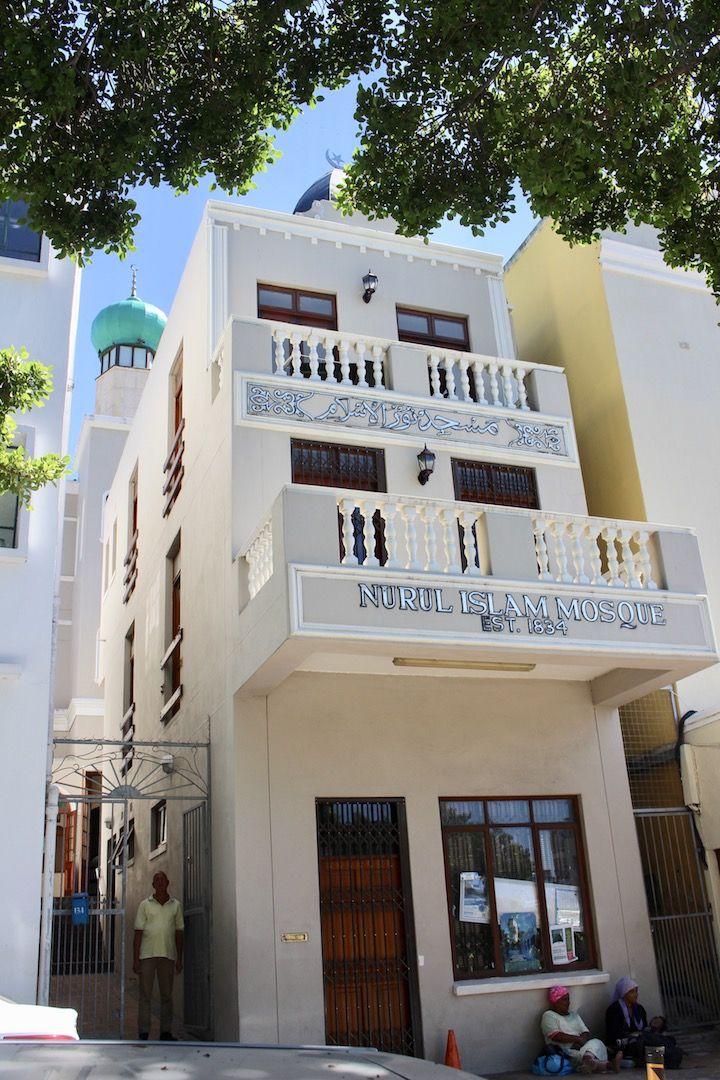 4. Enjoy Cape Malay foods! Bobotie (shown in this post), fish curry, dhaltjies (chili bites), half-moons, samosas and more.  Grab a snack from one of the corner stores. Restaurants in the area include Marco's African Place. Marco is the first black restaurateur in Cape Town. I have been to this restaurant twice! The menu is extensive with traditional South African entrees. There is also live music and entertainment. Feel free to dance in front of the stage!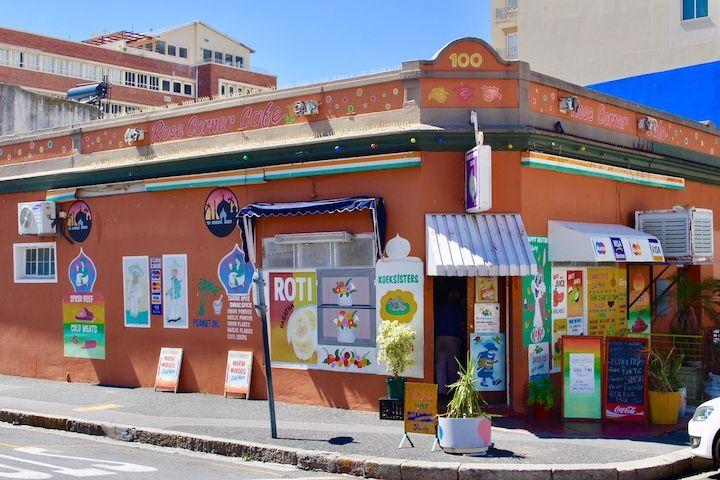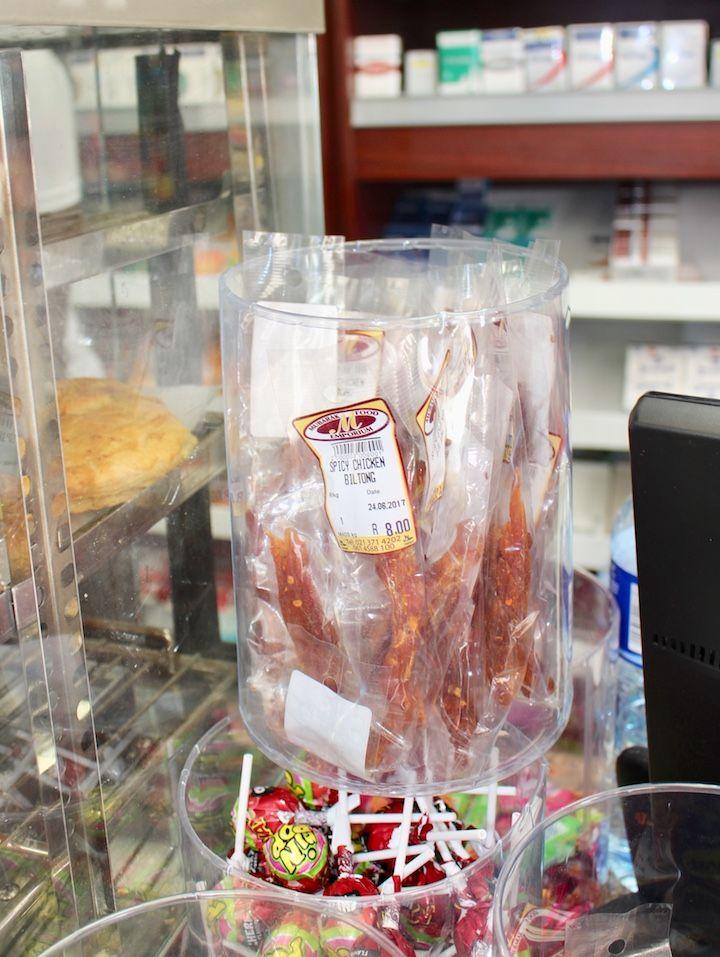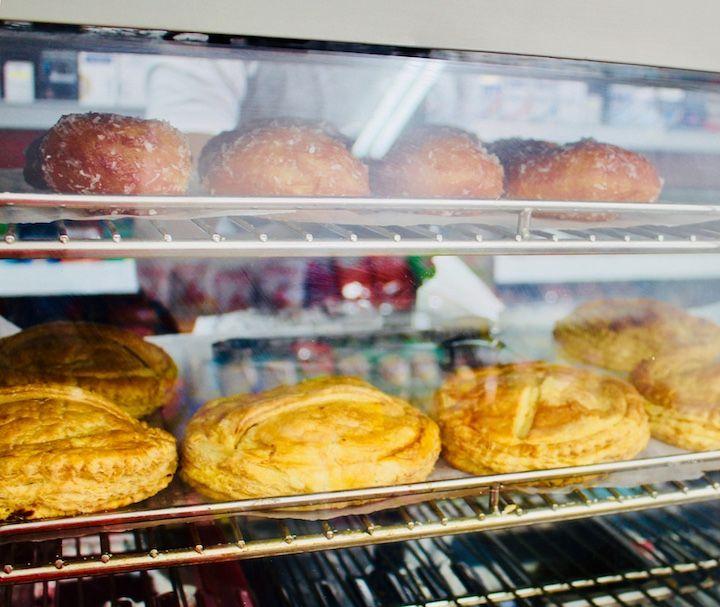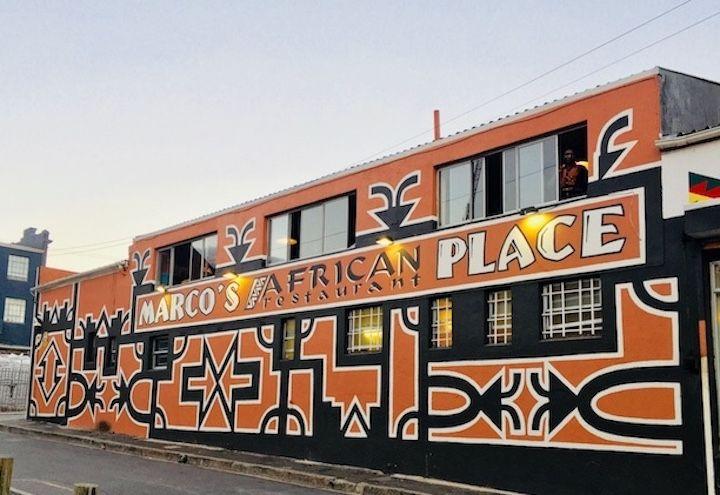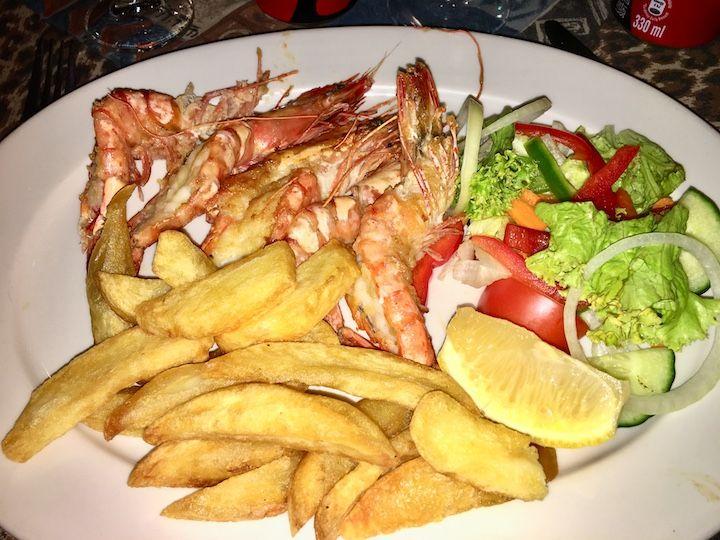 5. Visit these landmarks: Time permitting, there are several other compelling reasons to visit Bo-Kaap in Cape Town. The first Muslim mosque in South Africa-Auwal Mosque-dating back to 1794, The Noon Gun-2 black powder naval cannons that date back to 1802 and are still fired at noon every day, The Tana Baru cemetery at which notable South African Muslims are buried and The Slave Lodge built in 1679 which housed slaves from the Dutch East India Company. Get more information here.
As you can tell, although it is a relatively small area there is a lot to see and do when you visit Bo-Kaap in Cape Town. In addition to all of the above, you can take an audio or walking tour, a cooking class and visit The Diamond Gallery! I hope this post has compelled you to visit Bo-Kaap and explore it beyond the colorful homes. And, before you leave, take a picture or two in front of the colorful houses 🙂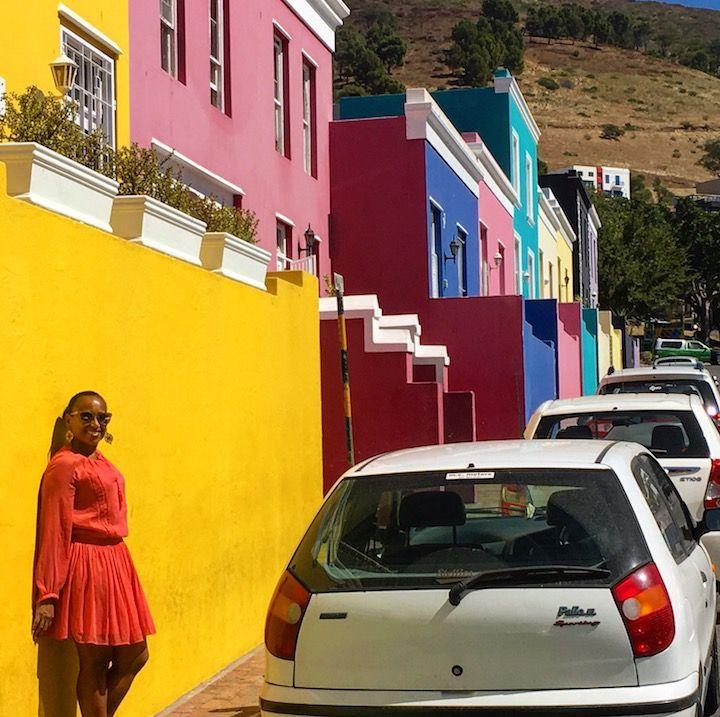 Have you been to Bo-Kaap? If so share your thoughts with us below.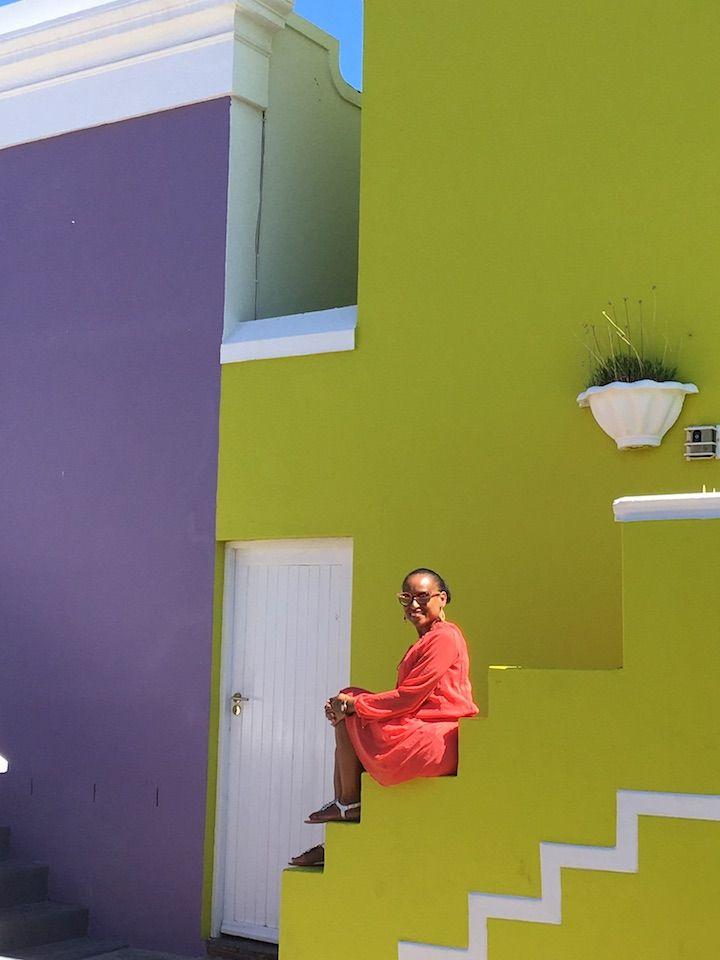 Pin this post for future reference!