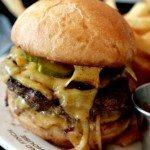 In August I moved to Atlanta and although I was looking forward to amazing southern cuisine, I was pleasantly surprised with all the diversity this city has to offer. From various cuisines including Southern, Indian, Ethiopian and Asian housed in unique locals with imaginative decor to supper clubs and farm to table restaurants- the choices are endless! Atlanta has several neighborhoods that offer many restaurant choices within several feet of each other. These include Midtown, the hip and industrial appearing West Midtown, the older and charming Virginia Highlands, the resurging areas of Old Fourth Ward and Inman Park to the sophisticated, bustling area of Buckhead. Most of these neighborhoods have restaurant weeks so you can have 3-4 course pre-fixed meals at a discount.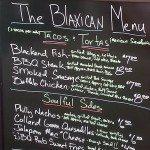 Atlanta is also home to a Food Truck Park that boasts trucks serving a wide range of edible treats such as  caesar salads,  soul food, any type of tacos you desire, colorful cupcakes, chicken and waffles and even the "Blaxican" serving southern food with a Mexican twist.
These trucks are also stationed in different neighborhoods on particular days during the week. The bar scene in Atlanta is an experience on its own. In my opinion, in most restaurants here it is more enjoyable and entertaining to sit at the bar vs. table to converse with the bartenders and other patrons. Not to be missed is the sprawling stretch of Buford Highway that has every Asian restaurant and supermarket that you can think of! Chinese, Vietnamese, Korean etc. I decided to list  a few of my favorites so far as well as ask some local "foodies" to share their picks. Besides the long list of restaurants in my phone  I have yet to try, I look forward to the many restaurants scheduled to open in 2013! (click on the link below) . There is something for everyone on our list! And we come pretty close based on the list provided by AtlantaMagazine.com. The link to their list of the top 50 restaurants is also located below. So if you live in Atlanta or plan to visit anytime soon-Be sure to check out our lists and share your experiences with us!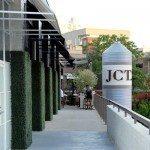 Nadeen's Picks:
Best brunch:Highland Bakery, West Egg, Einstein's, Empire State South
Best dinner: Jct Kitchen, Southern/Soul Food: Paschals
Best shrimp&grits: Murphy's, Flying Biscuit
Best seafood: The Optimist
Best desserts/late nite spots: Cafe Intermezzo, Apres Diem
Best tapas: Barcelona, Lunacy Black Market
Best bar scene: Kevin Rathbun Steak, Two Urban Licks
Best gastropub: Holeman and Finch
Gina and Stephen's picks: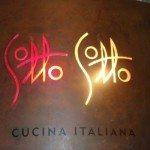 Best brunch: 4th&Swift (especially the biscuits)
Best wine: Bacchanalia
Best French: Anis
Best mussels: Bistro Niko
Best steak: Kevin Rathbun Steak
Best Italian: Sotto Sotto
Best overall: Aria
Best pizza: Fritti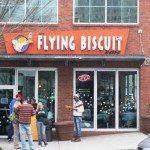 Darryl's Picks.
Best artisan bread: Buckhead Bread Company and Corner Cafe (Buckhead)
Best breakfast: The Flying Biscuit (Candler Park)
Best places to get English meat pies: The Australian Bakery Cafe (East Atlanta)
Best place to get freshly roasted coffee: San Francisco Coffee Roasting Company (Virginia Highland)
Best tapas: The Iberian Pig (Decatur)
Best soup dumplings: Chef Liu (Doraville)
Best Indian buffet: Cafe Bombay
Portia's picks:
Best burger: Kevin Rathbun Steak
Best pizza: Antico Pizza
Best tapas: Lunacy Black Market
Best gastropub: Holeman and Finch
Best American chophouse: Abbatoir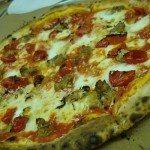 Vanessa's picks:
Best pizza: Antico Pizza
Best Ethiopian: Desta
Best modern southen cuisine: JCT kitchen
Best Italian: Zero Napoletana and Sotto Sotto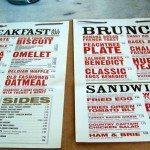 Lydia's Picks:
Best non-veg Indian: Cafe Bombay
Best burgers: Ann's Snack Shop
Best brunch: Sun in My Belly, West Egg, Le Petit Marche, Highland Bakery
Best specialty donuts (including vegan): Revolution Donuts
Best food truck: Yumbii
Best Taiwanese: Bento
Best bbq: Community BBQ
Best Thai: Little Bangkok
Best pizza: Antico Pizza
There are some clear favorites not to be missed including Antico for pizza, Sotto Sotto for Italian, the gastropub Holeman and Finch, Kevin Rathbun Steak and West Egg and Highland Bakery for brunch!!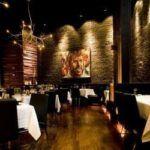 Coming soon: Atlanta's 13 most anticipated restaurants of 2013: http://www.atlantamagazine.com/covereddish/2013/01/03/atlantas-13-most-anticipated-restaurants-for-2013
Feature Image courtesy of AtlantaMagazine.com http://www.atlantamagazine.com/50bestrestaurants/home.aspx
Photos courtesy of Kevin Rathbun Steak and Yelp
Comments
comments