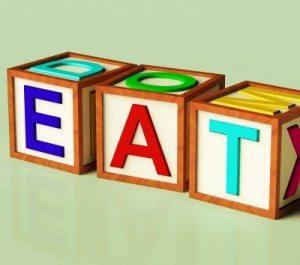 I love good food. I enjoy fine dining even better. As a foodie, I know to pay attention to restaurants and chefs that have "James Beard Foundation award winner" before or after their names. Why? James Beard was known as the "Dean of American Cookery". He was a chef, educator, author and television host. In 1955 he established the James Beard School where he taught for 30 years. The James Beard Foundation carries on his legacy of culinary excellence with a wide range of activities such as giving scholarships to culinary students, educating people about American cuisine, nationwide food events and hosting annual distinguished industry awards.
The following restaurants were nominated for the best new restaurant of 2011. According to their definition, this is a restaurant that opened in 2011 and "already displays excellence in food, beverage and service and is likely to have a significant impact on the industry in years to come". Besides the descriptions of each restaurant, I have included "Yelp" information. For those of you that do not have the yelp app-you must get it! It gives practical reviews and locations for just about everything with pricing for restaurants. 5 (*) is the highest review rating and 4 ($) is the most expensive rating.
AQ. San Francisco, CA
"AQ" means As Quoted. This term is often used on classic restaurant menus to describe fresh, specialty or seasonal items. AQ in San Francisco is known for using local Northern California produce for their dishes. The Mediterranean menu changes per season but what's unique is that the interior of the restaurant also changes to match that particular season. The executive chef and owner is Mark Liberman who uses classic French techniques in preparation and plating.
Yelp: 4*based on 170 reviews, $$$, American
Fiola da Fabio Trabocchi. Washington DC
Fiola is the brainchild of Chef Fabio Trabocchi. Doesn't just the name make you want to eat there?! The website describes the restaurant as a "modern upscale trattoria that uses the freshest ingredients for its daily changing lunch and dinner menus". It boasts an extensive wine list with choices from Italy, Spain and France along with a large bar and a mixologist Jeff Faile. It is closed on Sundays so plan accordingly.
Yelp: 4* based on 88 reviews, $$$, Italian
ISA. Brooklyn, NY
First impression-the website is a bit odd. Futuristic and filled with individual triangles representing different topics such as yoga, pineal gland activator, Machu Picchu and "we love cod". Based on a NY Times review dated 11/11 by Eric Asimov entitled "The Allure of the Odd", the restaurant has daily changing menus consisting of small plates and 2 main courses. One of the main courses is usually cod which explains the triangle entitled "We love cod"! Lol. Apparently triangles abound in the restaurant décor which is also described as woodsy. It has a long wooden bar and a stack of firewood which fuels a brick oven.
Yelp: 3 ½ * based on 58 reviews, $$$, Mediterranean
Tertulia. NY, NY
I got very excited while reading about this restaurant. I have been to Spain and undoubtedly had some of the best food of my life. "Tertulia" when used in Spain stands for an evening party or soiree. Chef Seamus Mullen created this restaurant that plays homage to Spanish flavors and has dishes ranging from tapas to larger platos familiares (main courses) to sartenes (small grilled sharing dishes). Chef Mullen was a finalist on the Food Network show "The Next Iron Chef" and you can watch him periodically as a judge on the Food Network show "Chopped".
Yelp: 3 ½* based on 89 reviews, $$$, Tapas bars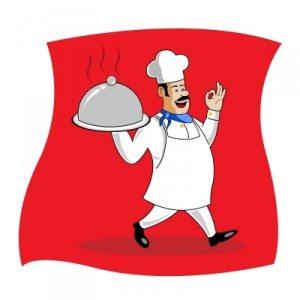 But the winner is….
Next. Chicago, IL
The hottest ticket in this town is not to the theater or a concert or a sports game. It is for the James Beard Foundation winner of best new restaurant of 2011-Next. Next is the newest eatery of restaurateur Grant Achatz who was the 2012 James Beard Foundation inductee of "Who's Who of Food and Beverage in America". The head chef Dave Beran was a nominee for Rising Star Chef.
Next changes their menu four times a year and features wine and décor representing the particular country, cuisine and time period. Their current theme is Thailand and previous was Paris 1906. Next is also unique in that you cannot make reservations and they do not have a phone. Tickets to eat at this establishment must be purchased in advance on their website. The price varies based on days and times. Tickets are non refundable and are currently being scalped on sites such as facebook and craigslist! Crazy! There is a prefixed menu and several courses-of course. Wine pairings are an additional price as well as their popular nonalcoholic drink pairings. The beauty of this system is that taxes and service charges are included in the set price. When your palate is satisfied and your belly is full, you are done. No hassle, no fuss.
Yelp: 4 ½ stars!!! (the highest I have ever seen on Yelp) based on 250 reviews, $$$$. This place may be worth a trip to Chicago!
So have you been to any of the above restaurants? If so, please share! Comment below or contact us @ thesophisticatedlife@live.com
For a complete list of The James Beard Foundation Winners please visit www.jamesbeard.org
NSW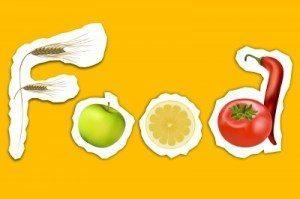 Photo credits below:
<p><a href="http://www.freedigitalphotos.net/images/view_photog.php?photogid=2280″>Image: digitalart / FreeDigitalPhotos.net</a></p>
<p><a href="http://www.freedigitalphotos.net/images/view_photog.php?photogid=2664″>Image: Stuart Miles / FreeDigitalPhotos.net</a></p>
<p><a href="http://www.freedigitalphotos.net/images/view_photog.php?photogid=2280″>Image: digitalart / FreeDigitalPhotos.net</a></p>
Comments
comments