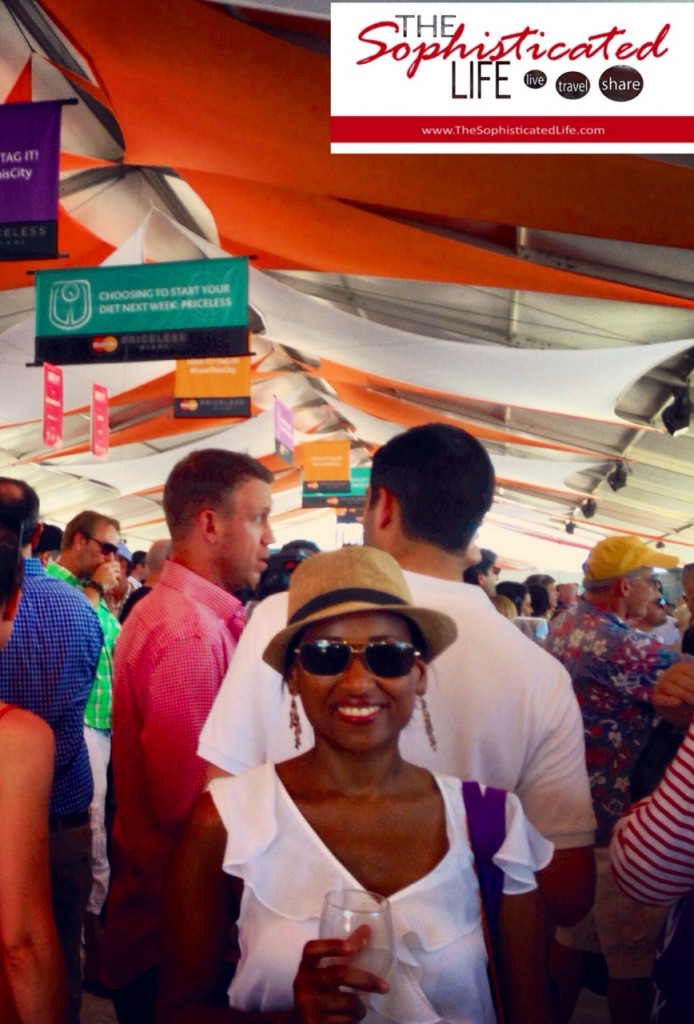 If you are looking for a winter getaway and love delicious food and wine then save the date for the South Beach Wine and Food Festival that takes place annually in February. This is 4 day event on Miami Beach hosted by the Food Network and their award winning celebrity chefs. Events range in price from $20 to $3600 for a full weekend package and occur all day and night at venues throughout South Beach. They even have events at sea-just lovely! Some are definitely for wine and food connoisseurs such as the Anthony Bourdain $300 New Orleans Treme dinner and others are family oriented with food and fitness tips for kids, cooking classes for adults and a multitude of classes on wine and spirit food pairings.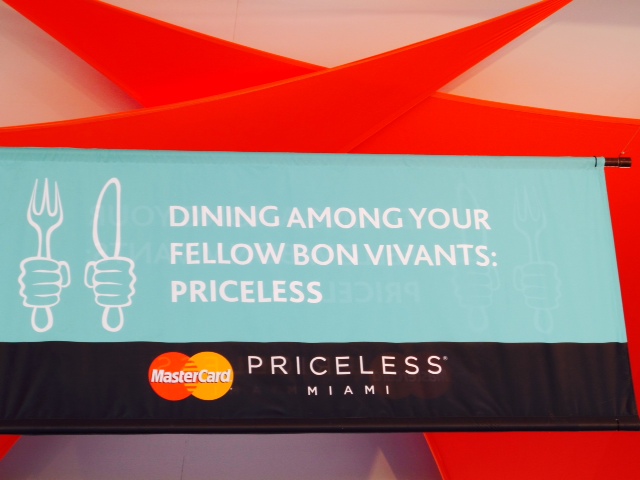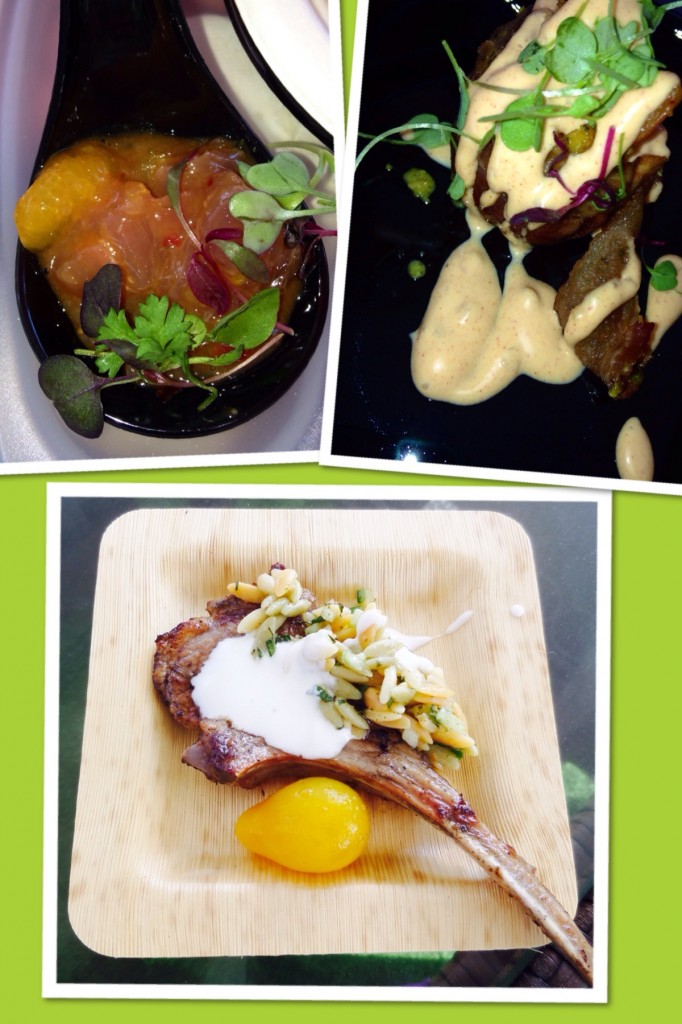 By far the most popular sold out event every year is the Rachael Ray Burger Bash. Tickets for the SOBE wine and food festival go on sale in October (with a presale available for Mastercard holders) and within days the Burger Bash is sold out! I lived in the Miami area for years and always missed my chance at tickets and did so again this year! The 2014 Burger Bash crowd winner was Michael Symon from the entertaining  TV food show "The Chew". The judge's winner was Shake Shack.  With several locations in NYC they opened a branch on Lincoln Road a few years ago and I can attest to the deliciousness of their burgers!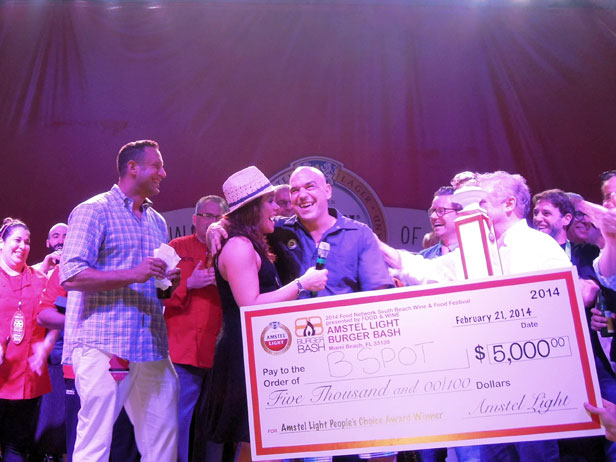 For me the most cost effective event is the Grand Tasting Village that takes place on the beach 11am-6pm on Saturday and Sunday. I attended once before while living in the area and now that I live in the surprisingly cold climate in the "southern" city of Atlanta 🙂 , I decided to plan my winter escape around the dates of the festival. As I mentioned, tickets on a whole sell out fast for the festival so along with my 2 girlfriends we bought our MC presale tickets in October. The tents are set up ON the beach so you have a marvelous view of the ocean and the blue sky as you feast on food and beverages from top restaurants all over South Florida. You do pay a hefty price of around $225 but it includes not only unlimited tastings of food and alcohol but also for me the most exciting part- seeing my favorite celebrity chefs live!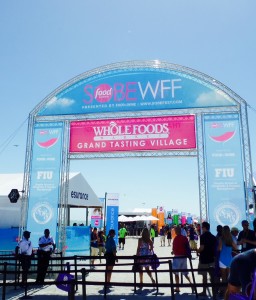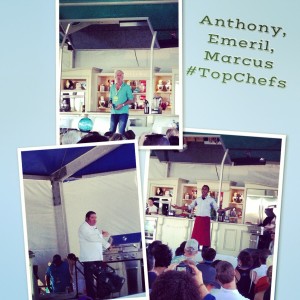 Chefs such as Emeril Lagasse, Anthony Bourdain, Rachael Ray, Martha Stewart, Marcus Samuelsson, Bobby Flay and Tyler Florence entertain the crowds with cooking demonstrations, panel discussions and then do book signings. There are also live bands throughout the tents playing music and sponsors giving out free prizes and offering giveaways.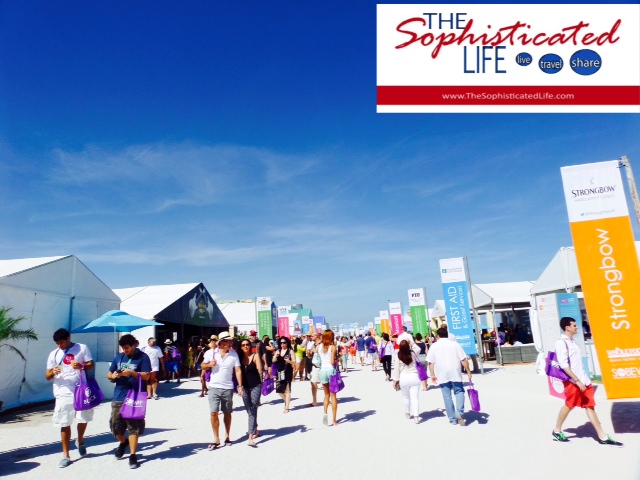 The weather was perfect and I was full by 3pm! My only complaint was compared to my last attendance, it was very crowded and I was unable to sample some of the food due to long lines. Previously I attended on a Sunday vs. Saturday so you may want to consider this if planning to attend. The date for next year's festival has already been set for February 19-22, 2015. If I am able to attend, I will set my calendar for the date the Burger Bash tickets go on sale :-). And BTW- this event became such a hit over the years there is now an annual Food Network Food and Wine Festival that takes place in NYC! This year it takes place October 16-19, 2014.
Have you been to the SOBE Wine and Food Festival? If so share your thoughts with us!
N.S.W.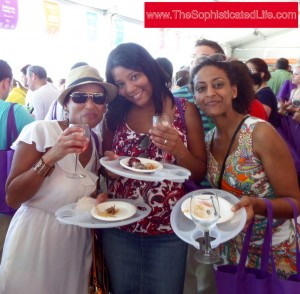 Comments
comments