In the spring of 2021 I visited Asheville North Carolina for the second time. There are so many great things to do in Asheville and it is a year-round destination. For every season there is a reason to visit and explore Asheville. In this Asheville travel guide, I will share where to stay, things to do & and what to eat in Asheville!
Why visit Asheville, NC?
Asheville is the largest city in Western North Carolina. It is located in the stunning Blue Ridge Mountains. Although it does get humid in Asheville, it does not get as hot due to the higher elevations. Average July temps are in the 70s and you can expect crisp cool breezes in the spring and fall. During the winter the daily average is in the 30s. One of the popular things to do in Asheville is take in the beautiful fall foliage.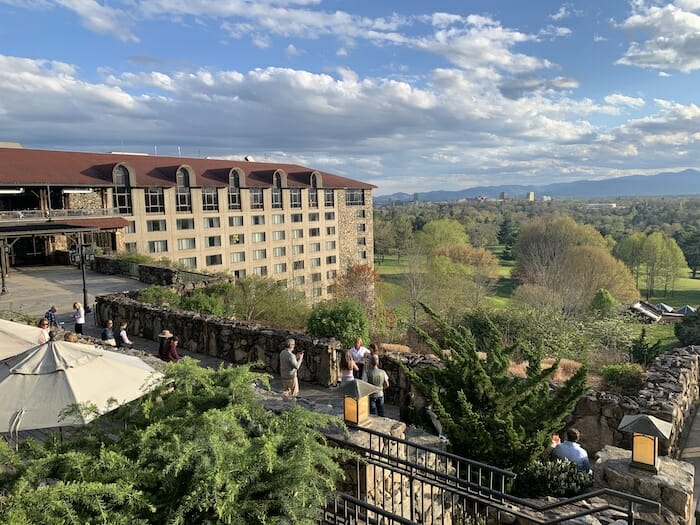 Asheville has a regional airport. Allegiant Air is the major airline although American Eagle, Delta and United Express also flies here and Jet Blue will be soon. If you are driving to Asheville, it is about 2 hours and 15 minutes from Charlotte North Carolina and 3 hours and 15 minutes from Atlanta Georgia.
The Best Places to Stay in Asheville
There is no shortage of places to stay in Asheville. Whether you are looking for luxury accommodations or prefer to get away to a rustic cabin in the woods. There are multiple chain hotels located downtown which will allow you to walk around the area. You can also rent villas and homes and stay in Bed & Breakfasts.
In addition there are luxury resorts such as the Biltmore Estate and the Omni Grove Park Inn. You may also be familiar with the Grand Bohemian chain which is located at Biltmore Village.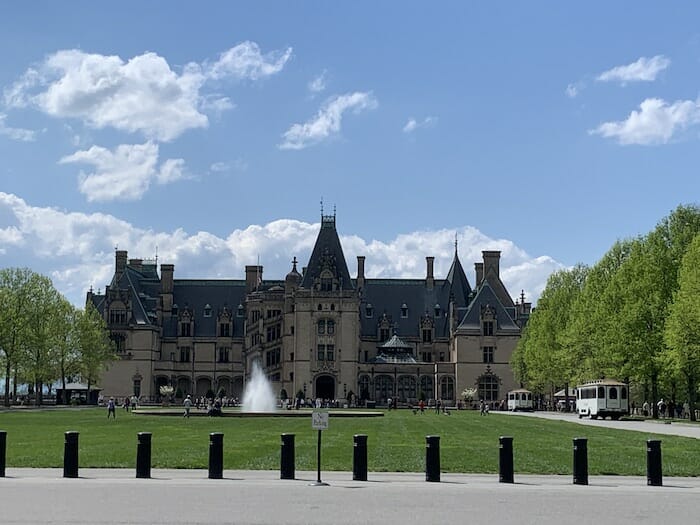 At Christmastime, The Biltmore Estate is the perfect destination. On my first trip to Asheville, my husband and I stayed at The Village Hotel on the Biltmore Estate. There were a lot of activities including wine tasting and touring the Biltmore house. We didn't leave the resort for 2 days! You can read all about that visit here:
Christmastime at the Biltmore Estate
I was excited to head back to see more of Asheville. On my second visit I stayed at The Omni Grove Park Inn. From the moment you pull up, you know you are in for an amazing stay in Asheville. This indoor-outdoor property is one of the most stunning hotels I have ever seen. You are surrounded by majestic mountain views.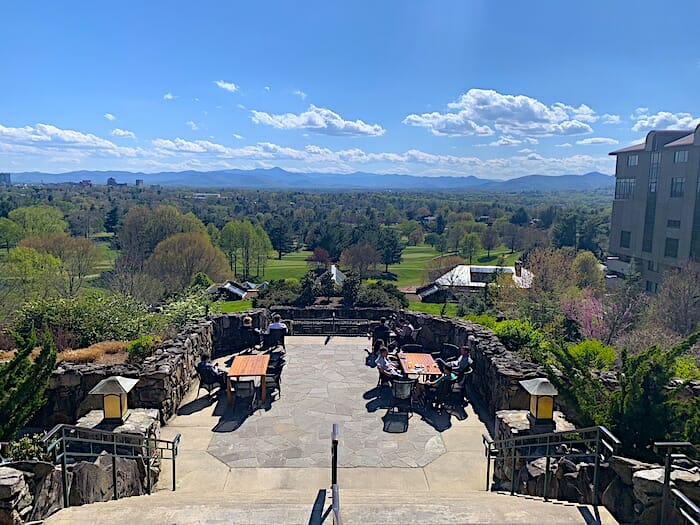 Spending time on the sunset terrace is a must even if you are not staying at the hotel. The Omni Grove Park in a full-service resort with a pool, luxury spa, golf course, fitness center, conference rooms, and several restaurants. They are also known for their Gingerbread House contest that occurs during the winter Holidays.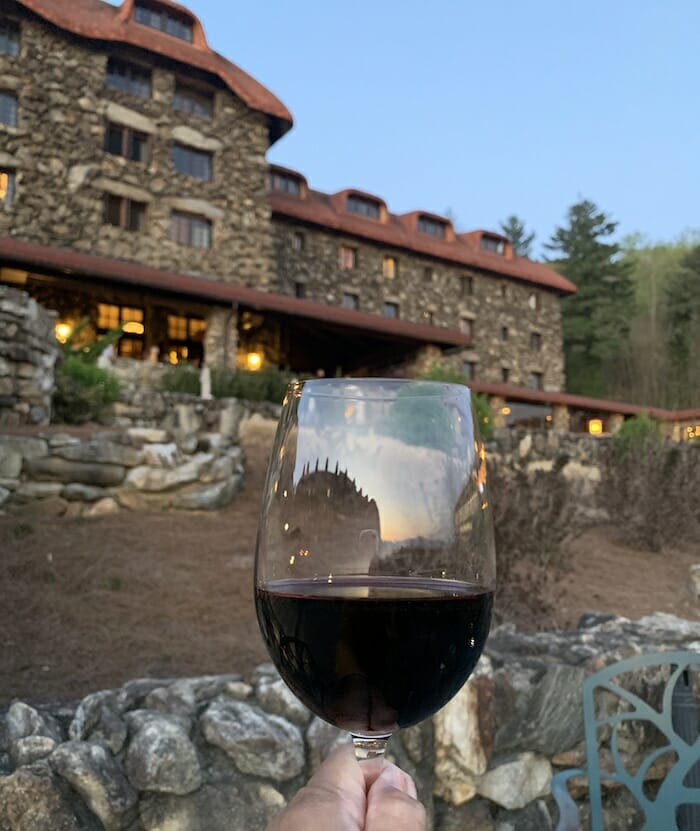 Visit Asheville's Unique Neighborhoods
While visiting Asheville North Carolina, explore the unique neighborhoods. I found some areas to be a bit hipster and quirky. So it is not surprising that it is sometimes referred to as the "Portland of the South"-Portland, Oregon that is.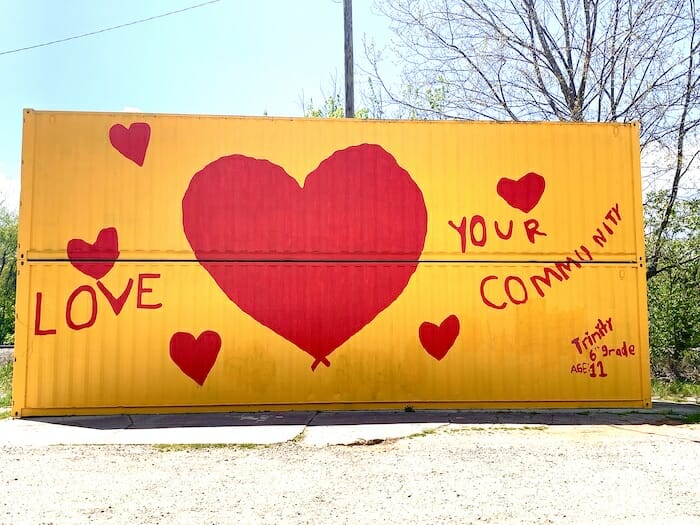 Downtown Asheville is a walkable area. There is a self-guided walking tour available that will give you the chance to learn the history of Asheville. There are plenty of shops, restaurants, museums and art galleries. Be sure to check out historic buildings like the Grove Arcade and the Woolworth building.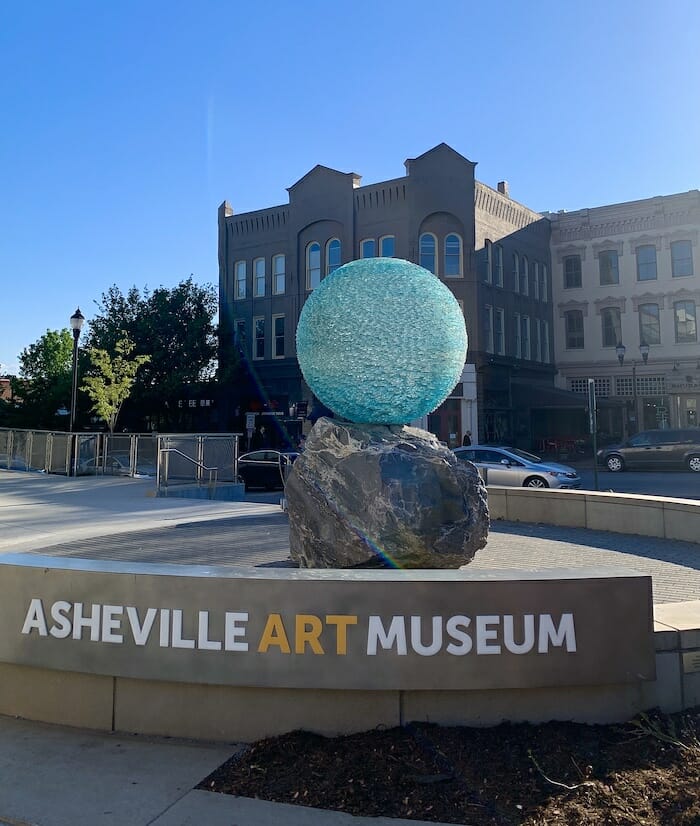 The River Arts District runs along the French Broad River. It is a few minutes from Downtown Asheville. Industrial buildings are now the home to over 200 artists' studios and galleries. There are also restaurants, cafes and breweries in the area. Most studios are open during the day but check the RAD guide for schedules and more info.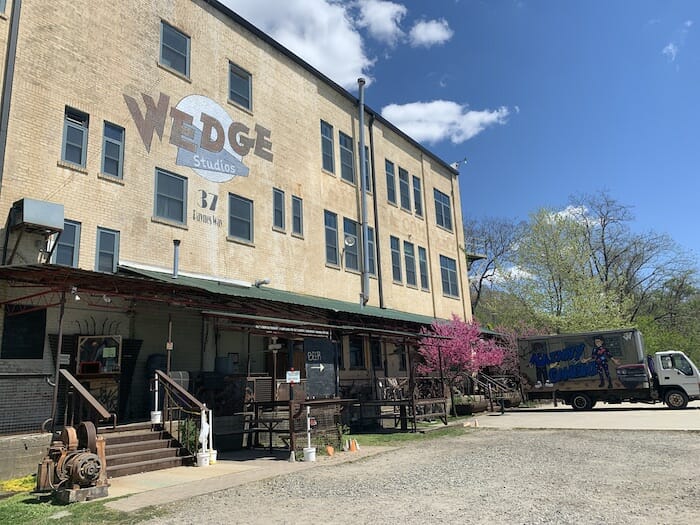 Head to the River Arts District on the Second Saturdays of every month. There are gallery walks, demonstrations, live music, workshops, food, and wine tastings. Other events are held in the River Arts District as well including a Juneteenth event.
West Asheville is located about 15 minutes from Downtown across the French Broad River. West Asheville is described as having a neighborhood Bohemian feel. Stroll down Haywood road to take in the old and new refurbished buildings, breweries, book stores, music venues, vintage clothing stores and record shops. The New Belgium Brewery is a popular stop here and it offers tours. West Asheville is also known to be LGBQT+ friendly.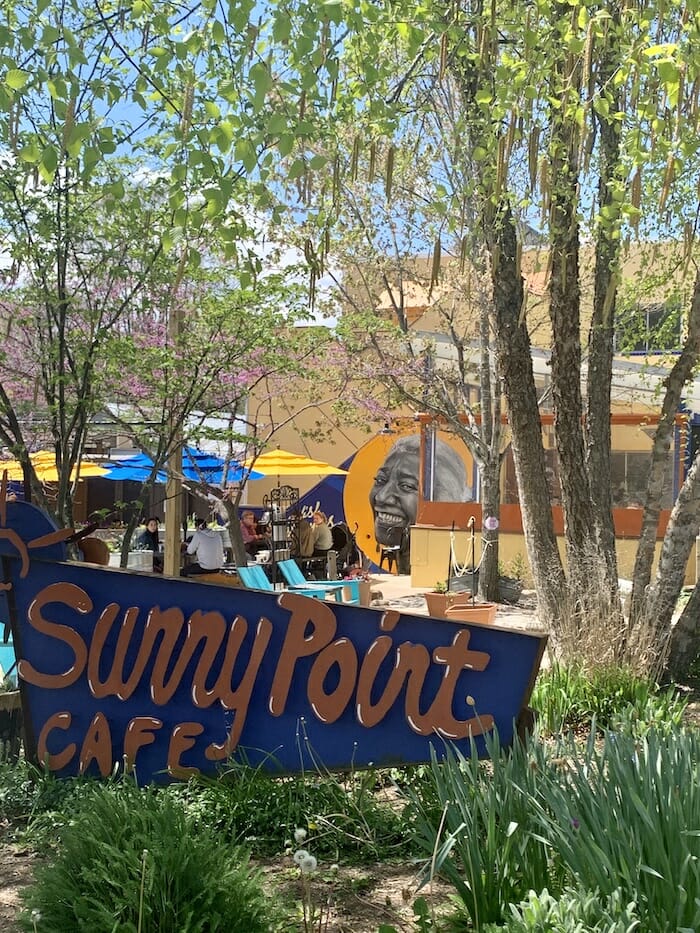 Explore Beer & Wine Tasting in Asheville
According to the Explore Asheville website, Asheville has more breweries per capita than any other U.S city! (WOW). There are over 100 draft and bottle beers from hoppy IPAs to dark stouts. Plan your "Beercation Getaway" and attend one of their beer festivals using the Explore Asheville website.
And for the wine drinkers-not to fear! Head over to the Biltmore Estate for wine tasting experiences. And if you are willing to take a little drive head to Hendersonville which is about 35 miles away. There are several wineries in this area.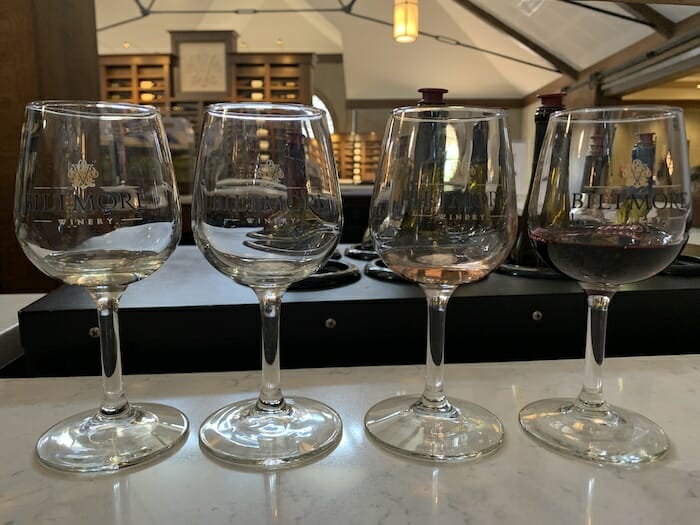 Support Black-Owned Businesses
One of the amazing things about Asheville North Carolina is their commitment to supporting Black-Owned businesses. When is I was planning my trip, I expressed my interest is visiting these businesses and learning more about the Black history and culture in Asheville and the tourism board immediately sent me resources.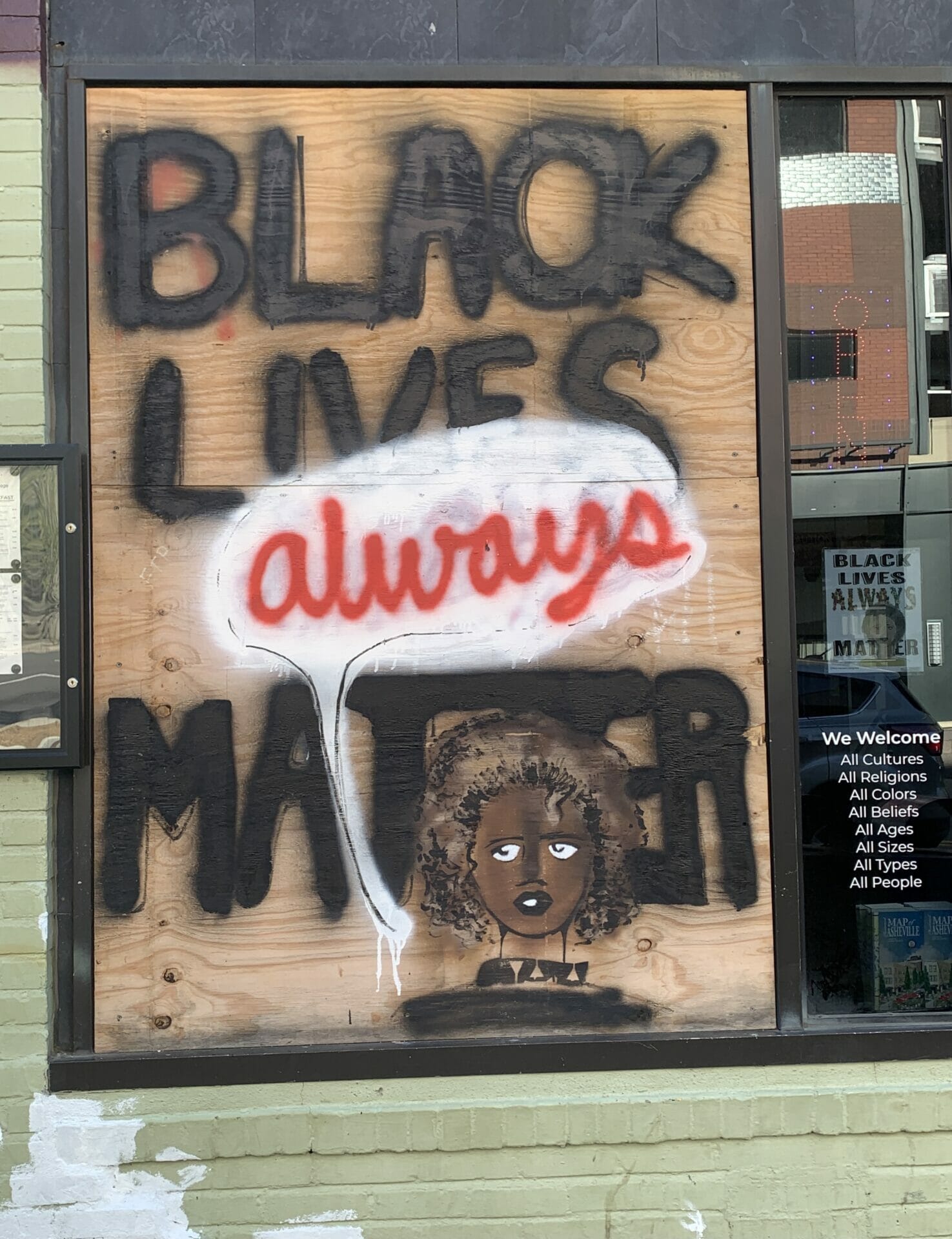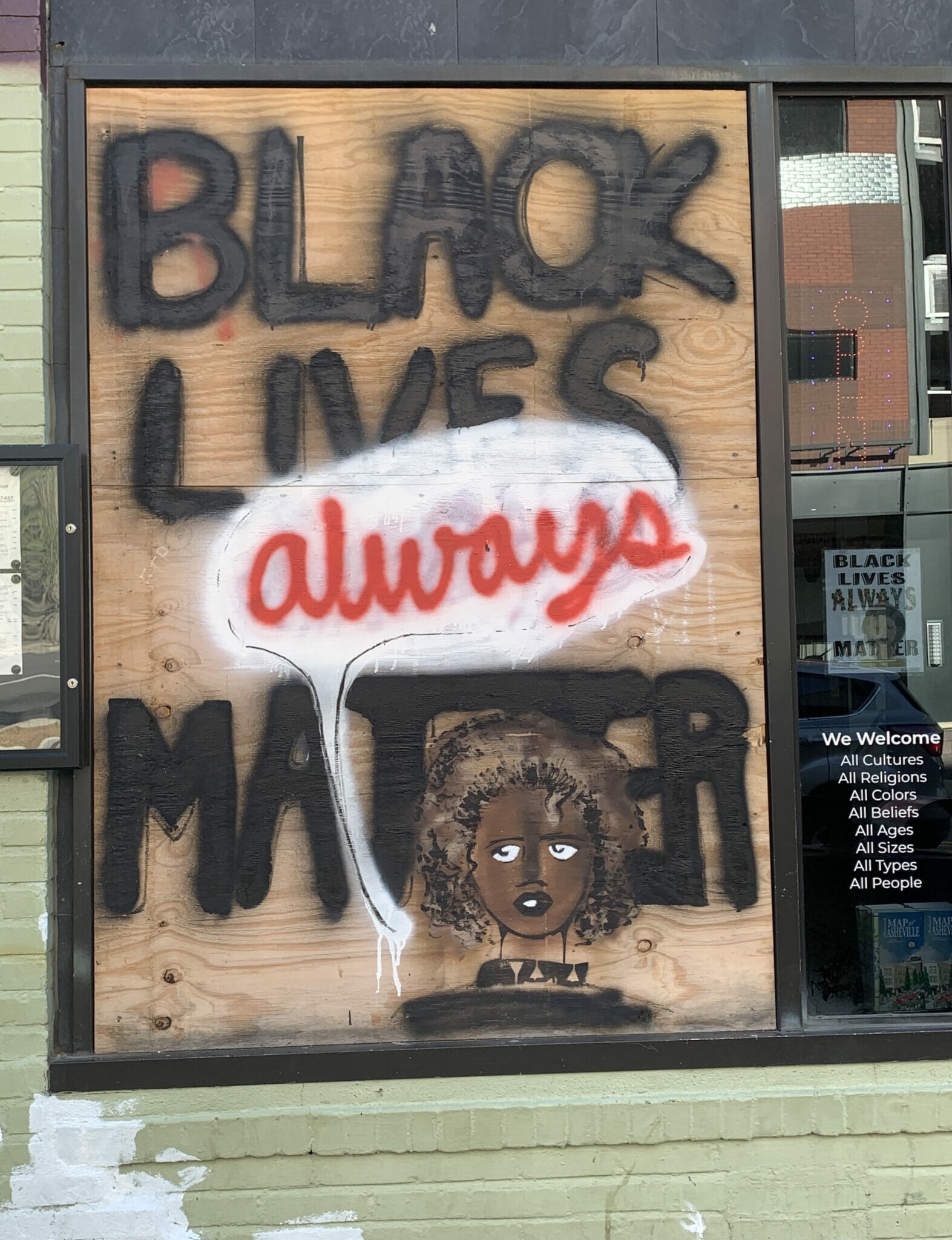 Thanks to Explore Asheville, I was able to take one of the "Hood Huggers International" tours which I highly recommend. I did the walking tour downtown and it was eye-opening. We learned about the history of Black communities in Asheville and visited existing Black businesses. You can read about the tour and the other Black-Owned businesses I visited during my trip in this blog post:
Black-Owned Businesses in Asheville North Carolina
During the walking tour downtown, I learned that in 2020 Asheville voted to provide reparations to Black residents for the city's "historic role in slavery, discrimination and denial of basic liberties". In addition the committee agreed to make investments in areas where Black residents face disparities AND to take down or change some monuments that honored the confederacy. I was shocked. I do not know of many cities or states in America that are doing this. Bravo, Asheville!
Enjoy Asheville's Wellness & Outdoor Activities
If you are looking for a great escape to the outdoors, Asheville is it. There are a multitude of activities for nature & wellness lovers. From a luxury spa at The Omni Grove Park Inn to hiking thru the Blue Ridge Mountains. Asheville is also home to one of three vortex destinations in the United States. An energy vortex is a specific geographical area with a swirling center of energy which is great for healing and meditation. If wellness is on your list of things to do in Asheville, check out this article on epic self-care experiences there.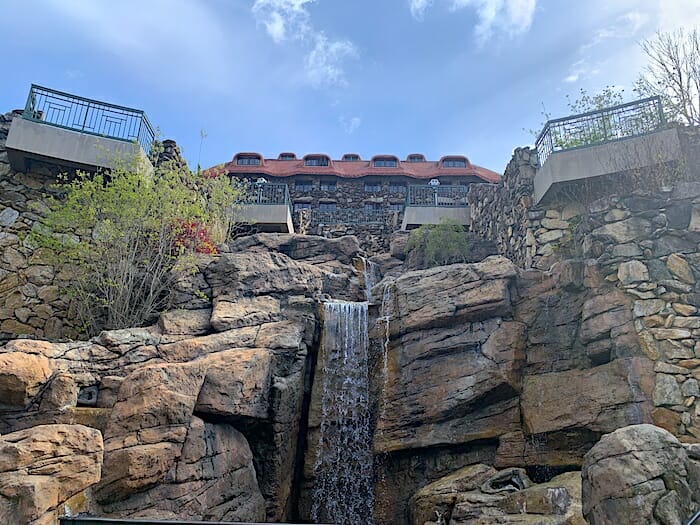 Eat at The Best Asheville Restaurants
Asheville has a large variety of local cuisines from fine dining to Southern cuisine to Appalachian and international cuisines. You will also find award-winning restaurants and chefs. James Beard nominated Chef Katie Burton owns Curate-a Spanish tapas restaurant that requires reservations in advance.
You will also find unique opportunities like foraging tours. These tours allow you to find wild edibles in the Blue Ridge Mountains, cook them, taste them and/or have them made into appetizers at a local restaurant. How cool is that?
Below are some of the restaurants I visited. Hopefully this will give you an idea of the deliciousness that awaits you there.
1. The BlackBird
Farm to Table experience, scallops, fresh Brie cheese with apples, salad with pecans, raspberry cocktail, chocolate cake.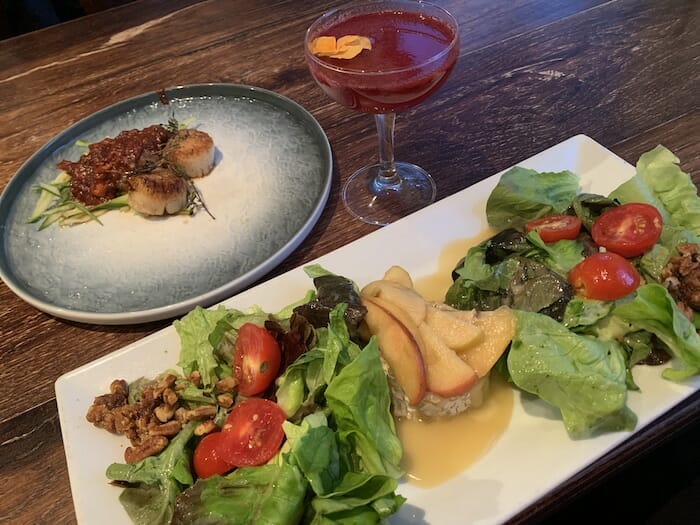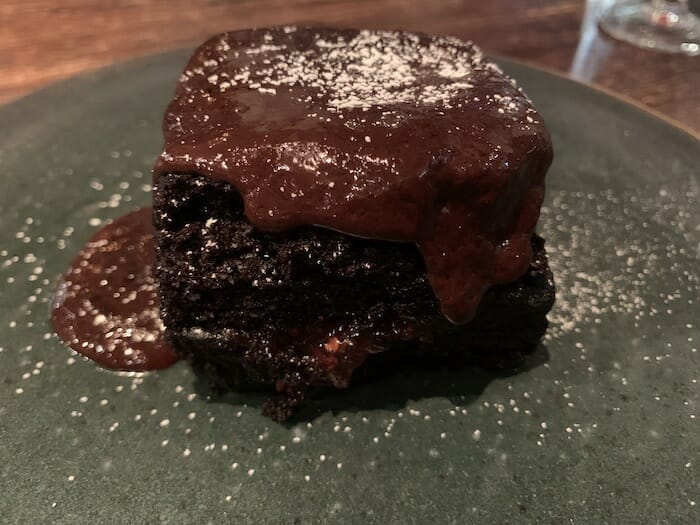 2. Benne on Eagle
Short rib hash with potatoes and jalapeno relish with blueberry vodka cocktail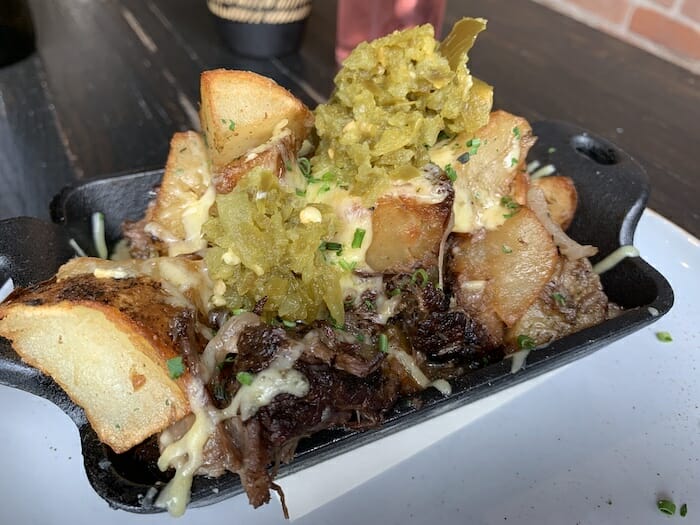 3. Sunny Point Café
Bacon tomato and pimento cheese omelet and a fluffy biscuit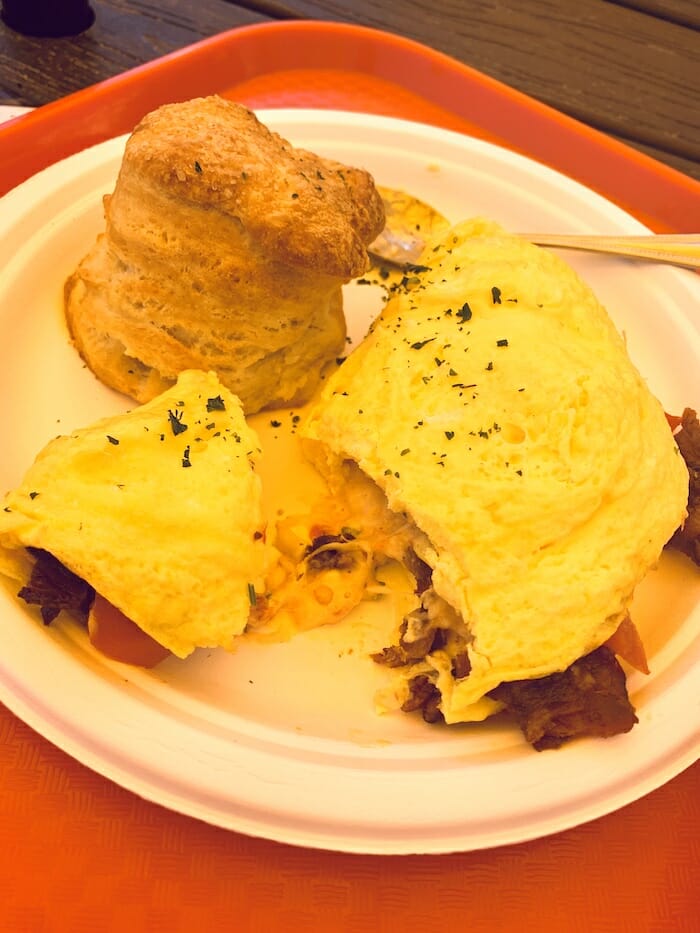 4. French Broad Chocolate Lounge
Liquid milk truffle and gourmet ice cream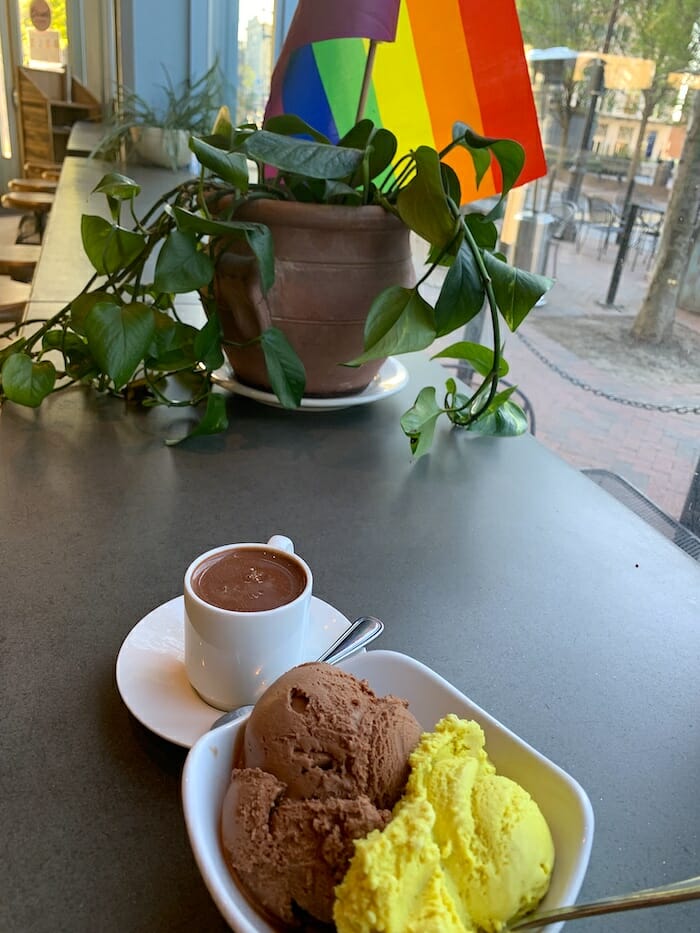 5. Tupelo Honey Café
Fried Chicken and Waffles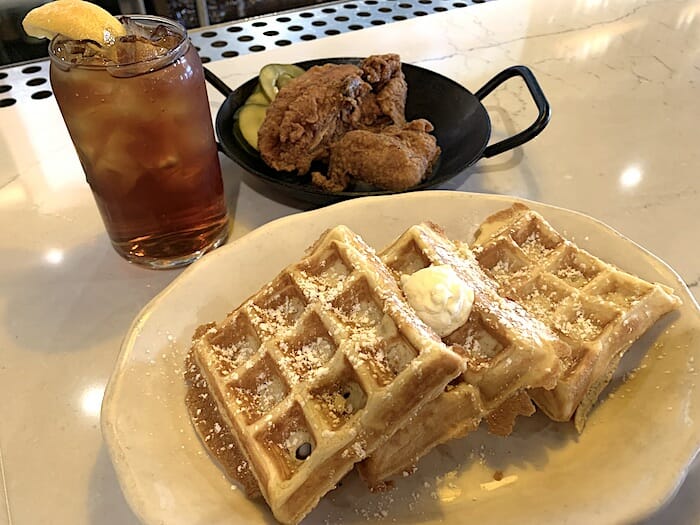 I hope you have enjoyed my Asheville North Carolina travel guide! Breathing in that fresh mountain air in Asheville was just what this doctor needed after a long COVID-19 winter! I can't wait to return!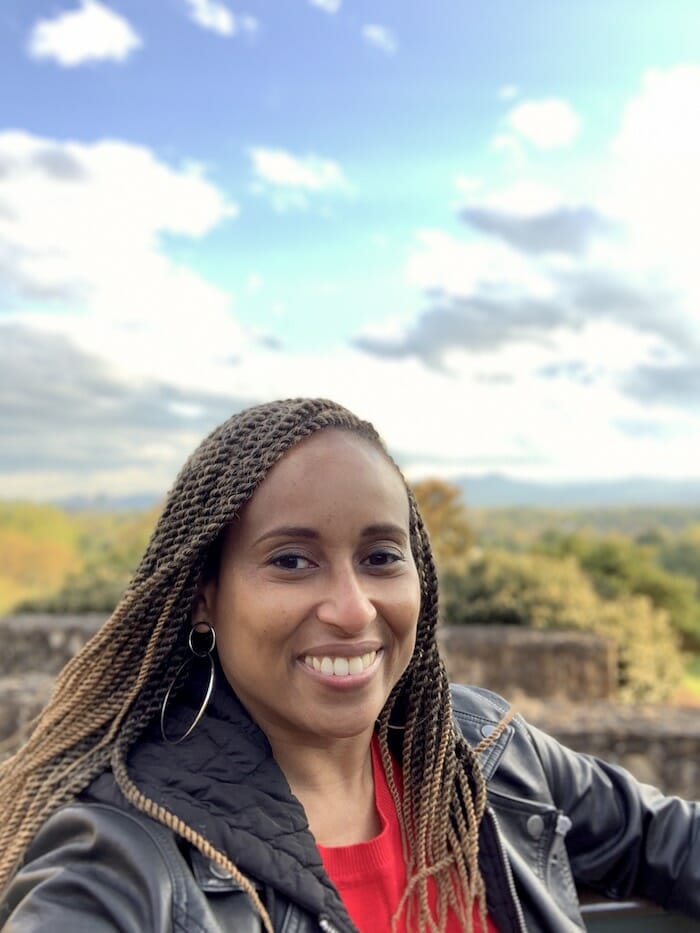 Before you go be sure to check out…
Asheville Foodie Guide Reel on Instagram and