When I travel I like to explore the local food scene. I set out to find what that area is known for and eat at restaurants recommended by both food critics and locals. On my arrival to Myrtle Beach, I was struck by the large number of pancake houses, calabash seafood and chain restaurants on the "Grand Strand." The Grand Strand is the main tourist area which runs along 60 miles of beach from Little River to Georgetown South Carolina. I knew there had to be more to offer foodies in this area, so I was on a mission. With the help of Visit Myrtle Beach, I visited 6 unique and delicious restaurants. Here is my Myrtle Beach Restaurants Guide for Foodies. Whether you are looking for seafood, steak, sushi, brunch, fine dining or casual eats, there is something for everyone. Enjoy!
Located a few blocks off the main highway in a quiet shopping center, Croissants Bistro & Bakery is a quaint French themed restaurant in Myrtle Beach. It has been open for 21 years! We arrived for brunch on Sunday and before being seated we stopped to take in all the colorful baked goods made on the premises. There was also a "make your own" Bloody Mary bar which was unique.
They serve breakfast, lunch, dinner and brunch. But, there was no question after seeing their brunch menu that was the meal for us.
We chose the quiche of the day with cheese and bacon, the bananas foster French toast with house made whipped cream and the Croque Madame. I topped that all off with a peach Bellini. Perfection. Not only was this an amazing brunch, it was one of the best brunches I have ever had! It is no surprise Croissants Bistro & Bakery gets very crowded at brunch so I advise making reservations.
The good news is they are expanding! Croissants Bistro & Bakery is owned by Heidi Vukov and in Spring 2017 she is opening "Heidi's Corner" in Grande Dunes. It will consist of a second location for Croissants Bistro & Bakery as well as a new restaurant called "Hook & Barrel". Hook & Barrel will be a seafood restaurant with a focus on sustainability. Before leaving Croissants Bistro & Bakery be sure to pick up a copy of Heidi's cookbook "Bonjour Y'all"!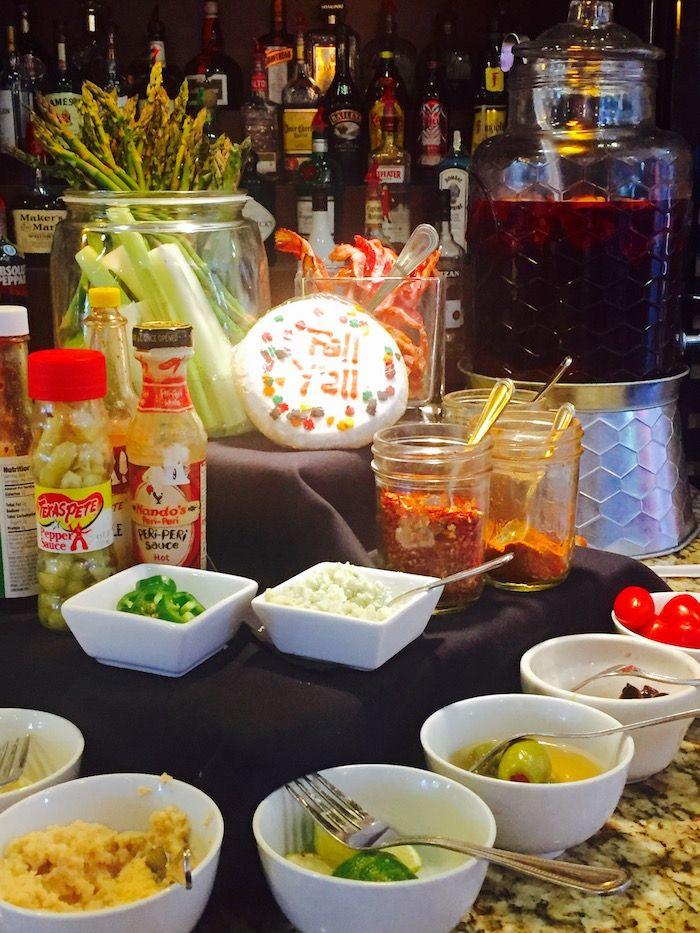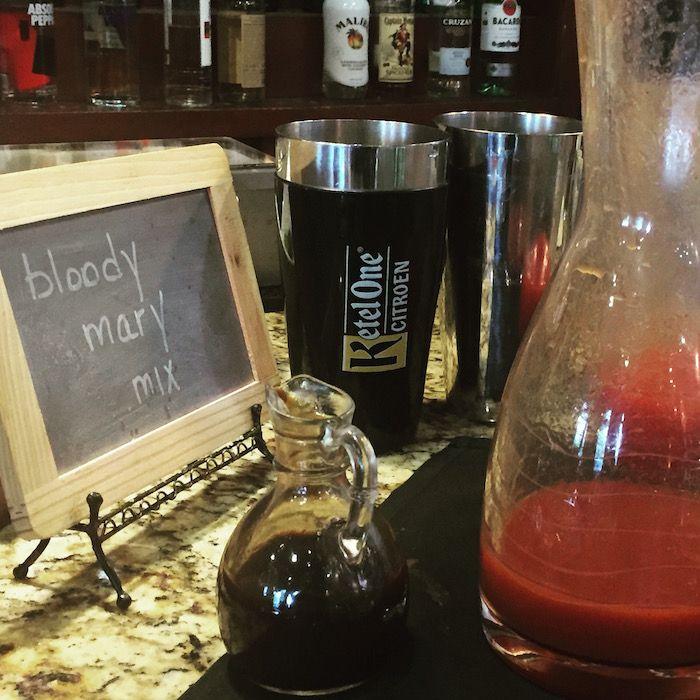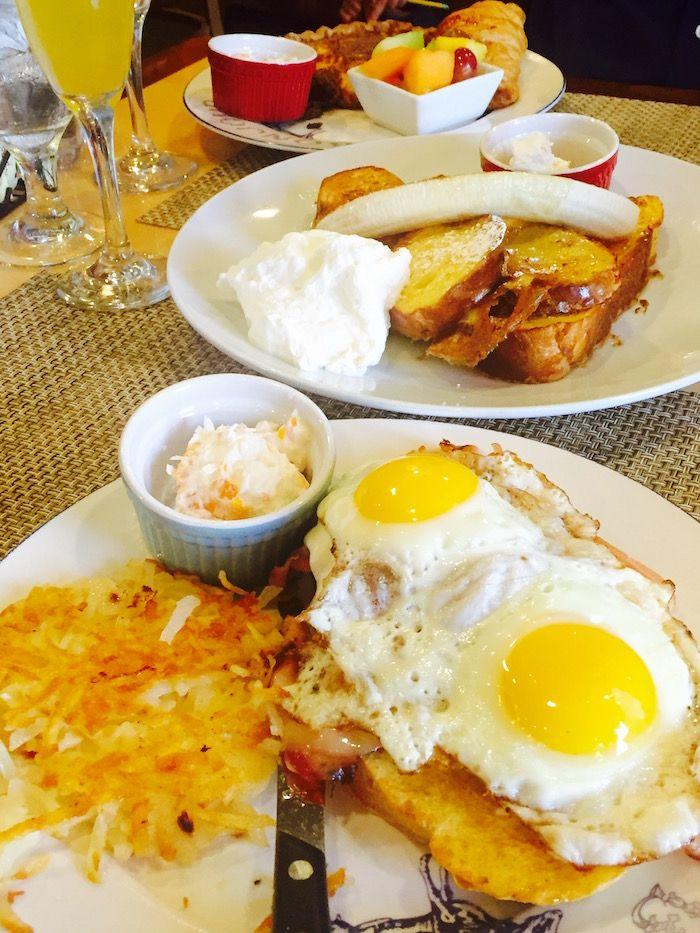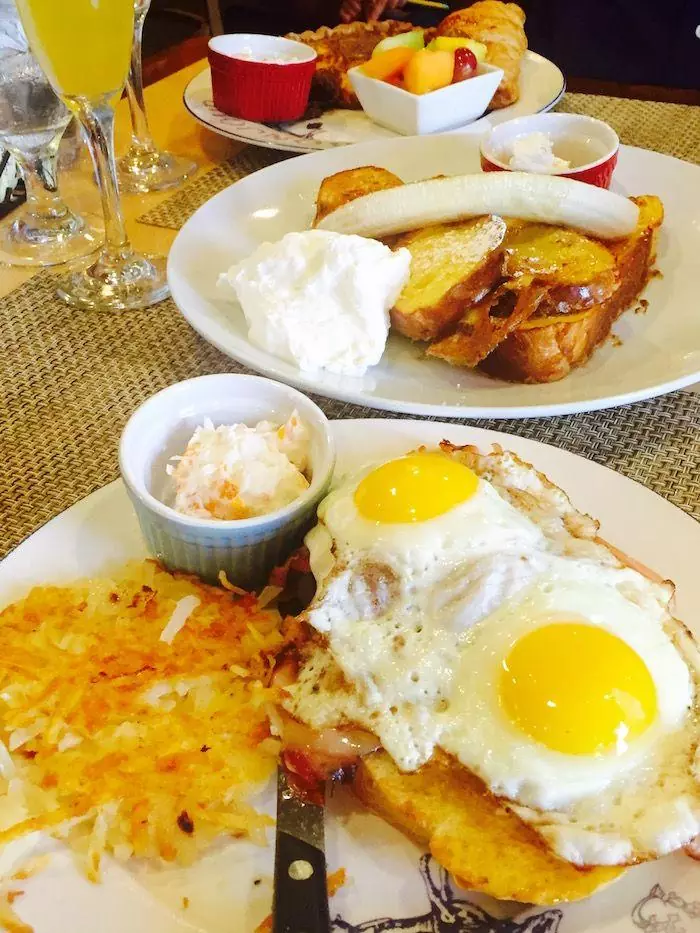 We arrived at Wicked Tuna on Murrells Inlet at the perfect time. Sunset. Wicked Tuna is known to have the best view on the MarshWalk and I cannot disagree! Wicked Tuna is actually about 3 restaurants in one located right on the waterfront. We were treated to a tour by their manager Scot.
The restaurant boasts a chic modern indoor area with a sushi bar and a bourbon bar. The outdoor area is expansive with a wrap around balcony providing magnificent views of the marsh and boats. And, close to the main complex, there is a smaller building the "Tuna Shak" set up as a sports bar.
If you're looking for the freshest seafood and sushi in the area, go to Wicked Tuna! Their motto is "Hook to Plate. Fresh Everyday." Wicked Tuna has their own fishing fleet that delivers fresh seafood to the restaurant daily. We actually saw the seafood in their deep freezer room! Wicked Tuna also has top grade steaks, signature cocktails, happy hour and live music.
Plan to attend one of their signature events such as Trivia Tuesdays at the Tuna Shak, salsa dancing or a wine dinner. It is a great place to gather with friends, family, go on a date night or watch a sports game.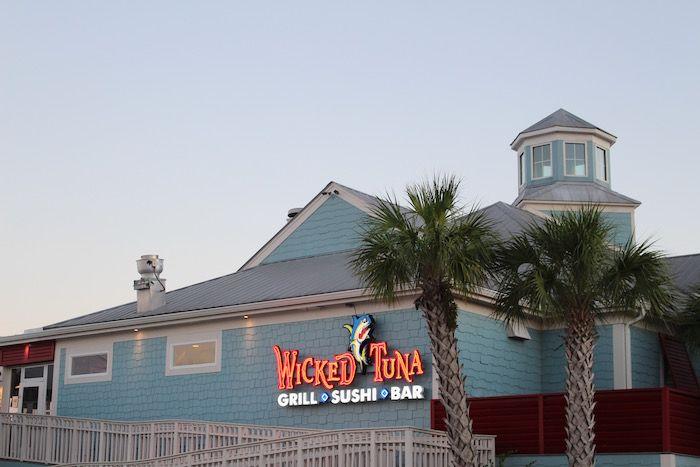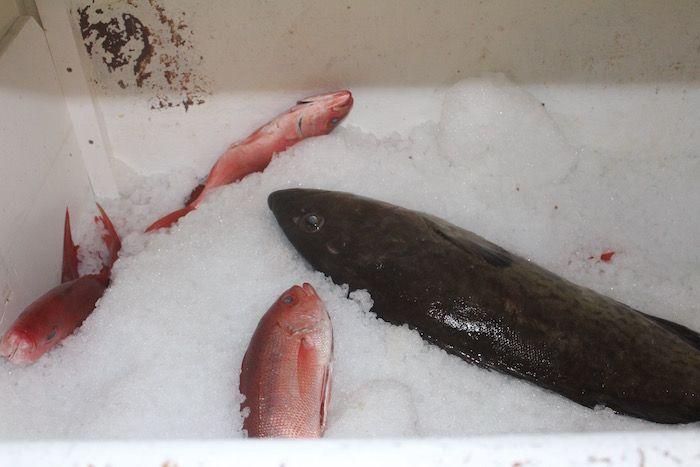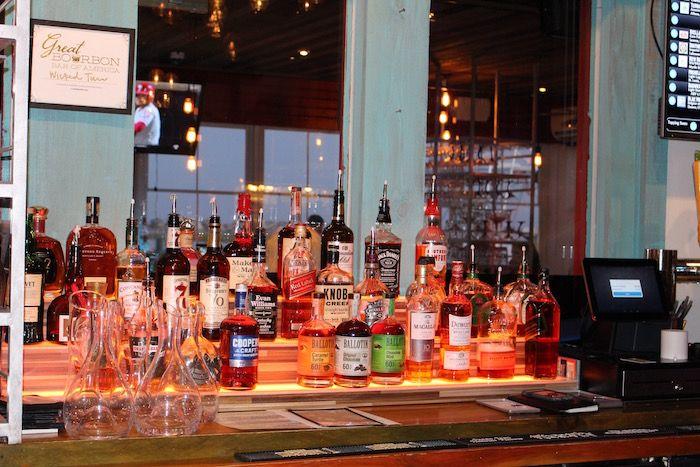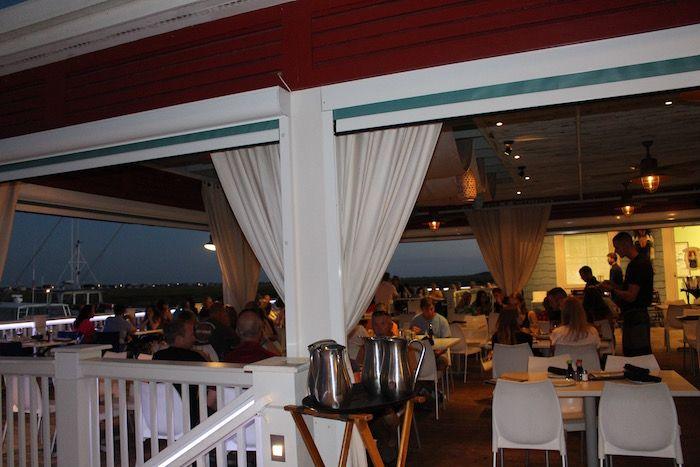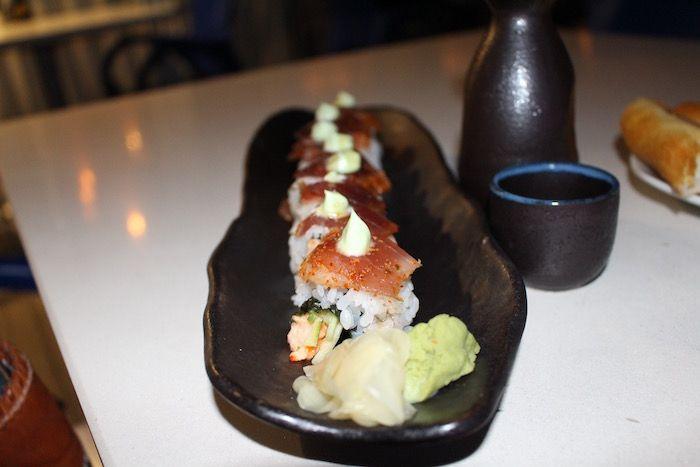 Come with me on food & wine adventures around the world-Culinary Travels!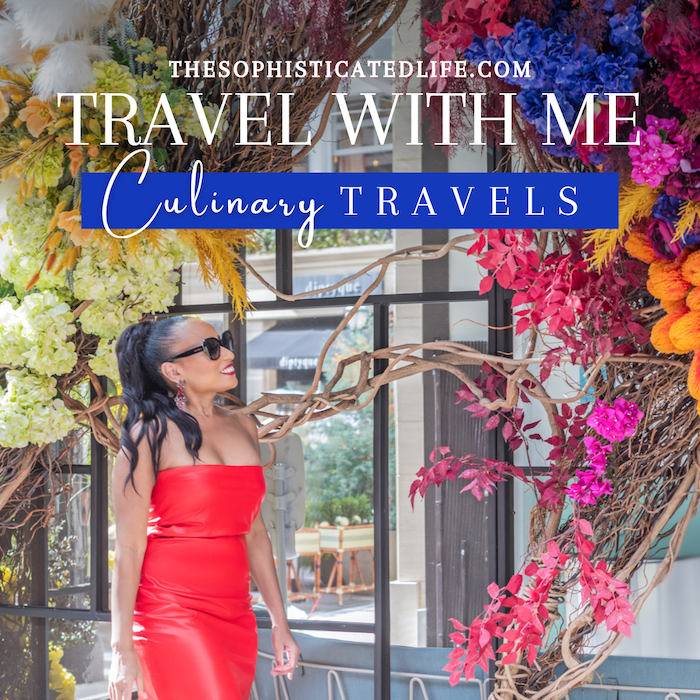 When was the last time you sat down to eat at a restaurant and a glass of liquid with smoke coming out of it was placed on your table? I appreciate chefs and mixologists that are ambitious and artistic. This is clearly exhibited at the Chemist, making it a must on this Myrtle Beach Restaurants Guide!
The Chemist is conveniently located in heart of historic downtown Myrtle Beach. Executive Chef Sean C. Thomas was named the 2013 South Carolina Seafood Chef of the Year and I can see why! They specialize in "molecular gastronomy." I am not even sure what that is lol. All I know is that the menu had items I had never heard of before, like the Sriracha Chicken and the seared and smoked salmon served under a glass with bamboo rice risotto and shiitake mushrooms.
The cocktails were just as impressive. They were refreshing and not overly sweet. I recommend the "Flux Capacitor" made with St Germaine, Tito's Vodka, freshly squeezed lemon juice, house-concocted blackberry simple syrup muddled with mint leaves and topped with soda. We also enjoyed the "Molecular Mule." It is described as a combination of "Newtonian fluid of Ketel One vodka, house-concocted blueberry lavender simple syrup, freshly squeezed lime juice and house-made ginger beer."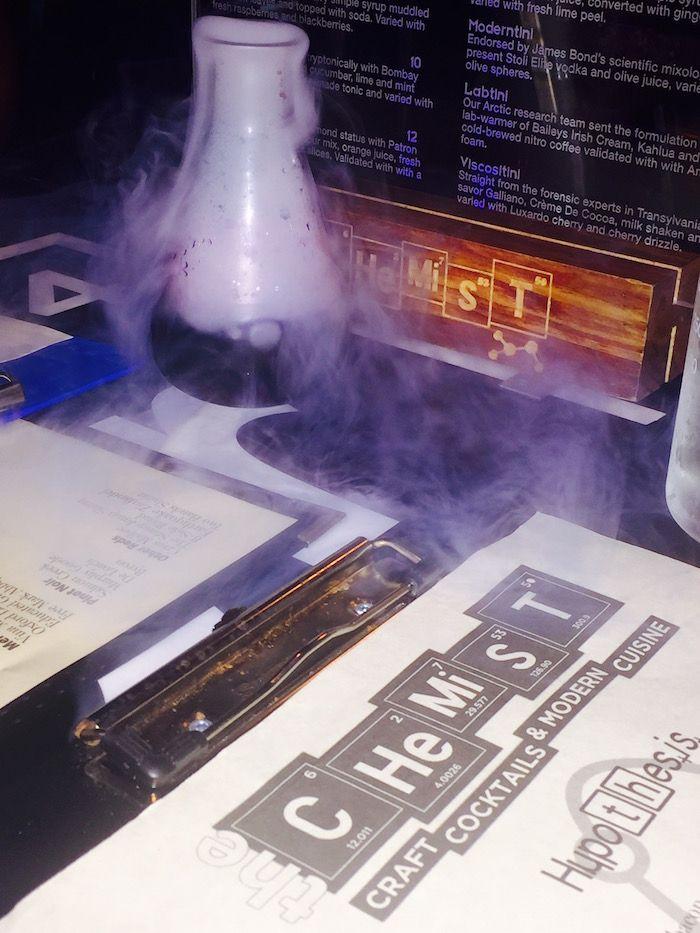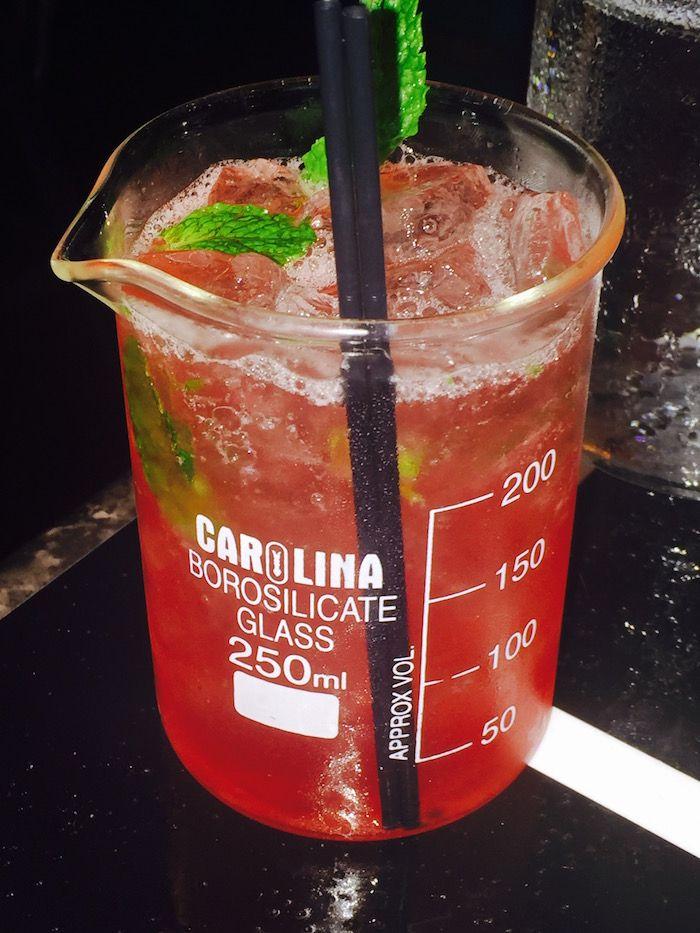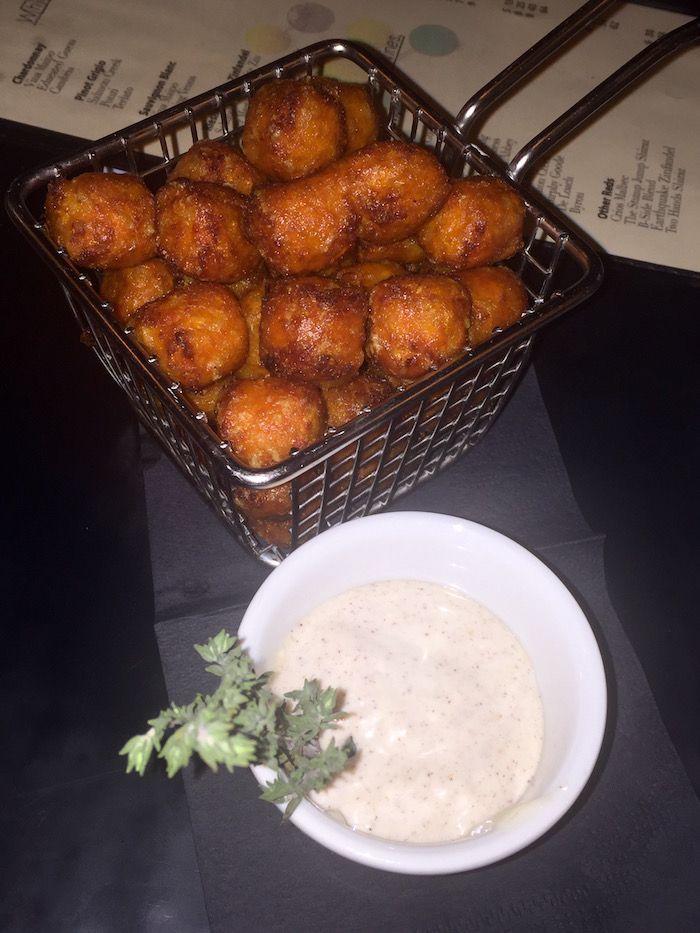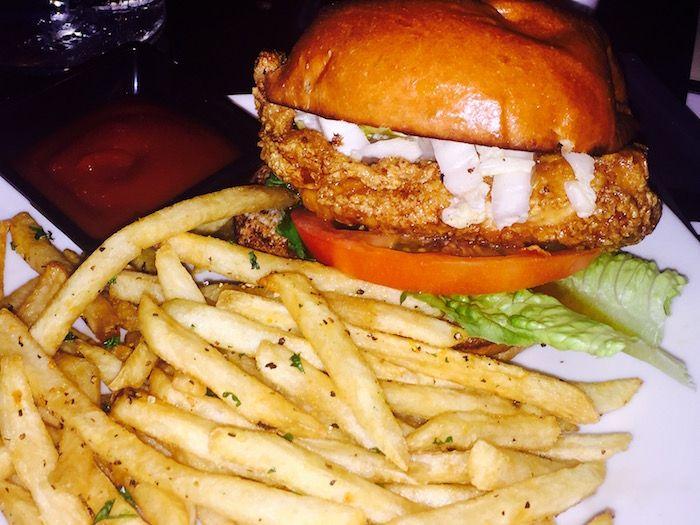 To my delight the next day we ate at another great restaurant in the downtown area and found out it is part of the same restaurant group of as the Chemist! BondFire Restaurant Group owns Art Burger Sushi Bar, the Chemist, Gordo's Tacos & Tequilas, the Edge restaurant and Noizy Oyster.
We stopped by Art Burger Sushi Bar based on the unique concept of having sushi and burgers. I love sushi and my husband loves burgers, which meant this was the perfect stop on our quest to create a Myrtle Beach Restaurants Guide. It was a win-win situation. We ended up both having sushi based on the large variety of menu choices. I took a chance on the Chef's special "Omakase" which meant I didn't know what I would be getting. It paid off! I enjoyed the explosion of flavors in my mouth of ahi tuna, salmon and tempura flakes. Art Burger Sushi Bar has wonderful artwork lining the walls and great views of the ocean with a small dining patio in the rear of the restaurant. You can also enjoy cocktails at their liquid nitrogen bar!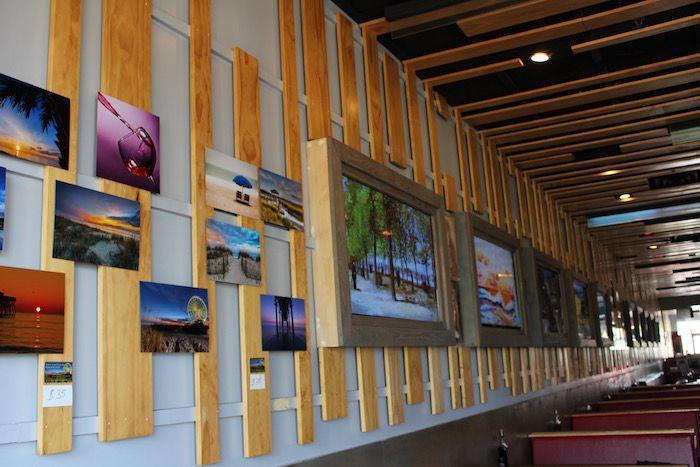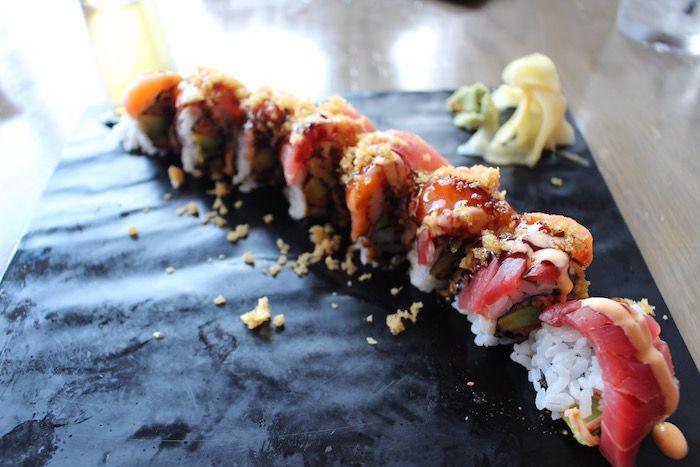 Aspen Grill is owned and operated by Chef Curry Martin. It is described as "Fresh Carolina Cuisine." Aspen Grill has a seasonal menu of traditional southern dishes with Chef Martin's personal twists. Meals can be accompanied with wines from their hand selected wine menu.
The atmosphere is warm and inviting which is a welcome change from the hustle and bustle of activity on the Grand Strand. Live music from local musicians is also offered on certain evenings. Based on the relaxed an intimate atmosphere, I would recommend Aspen Grill for a romantic date night.
In terms of the menu items, we enjoyed their French onion soup, the red snapper and rib eye steak. Popular menu items include the warm goat cheese salad, the jumbo lump crab cakes and the veal Aspen served with natural roasted striploin, seared scallops & shrimp, mashed Yukon potatoes, asparagus, and shallot sherry sauce. We finished off the meal with the warm apple crumble served with bourbon caramel sauce and vanilla ice cream.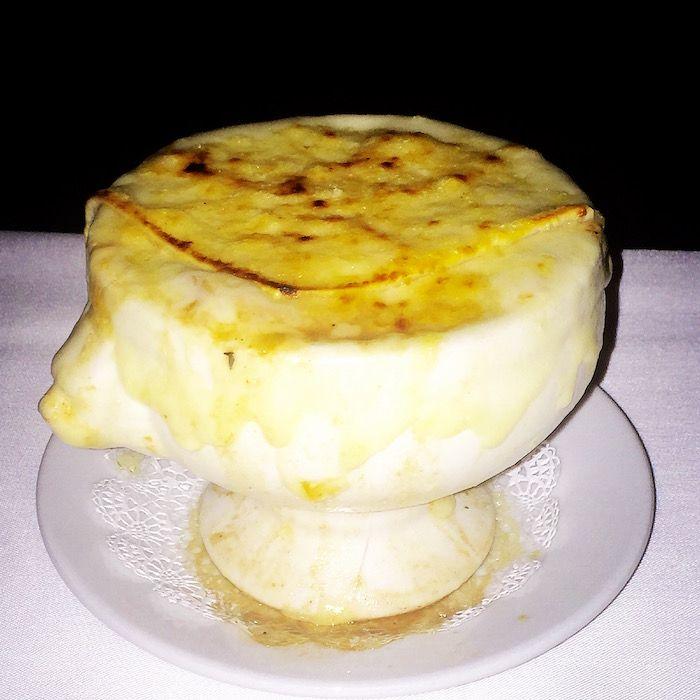 If you are in the mood for a traditional steakhouse, then this is the place for you. Thoroughbreds has been in Myrtle Beach since 1988. It is conveniently located on the Grand Strand. Although I am used to more modern steakhouses, I could appreciate the intimate, quiet atmosphere especially since we dined there on a Monday evening. Our server was also very friendly and attentive. They do tableside Caesar salads and bananas foster which was a nice touch. Our steaks, with sides of mashed potatoes and vegetables, were juicy and flavorful.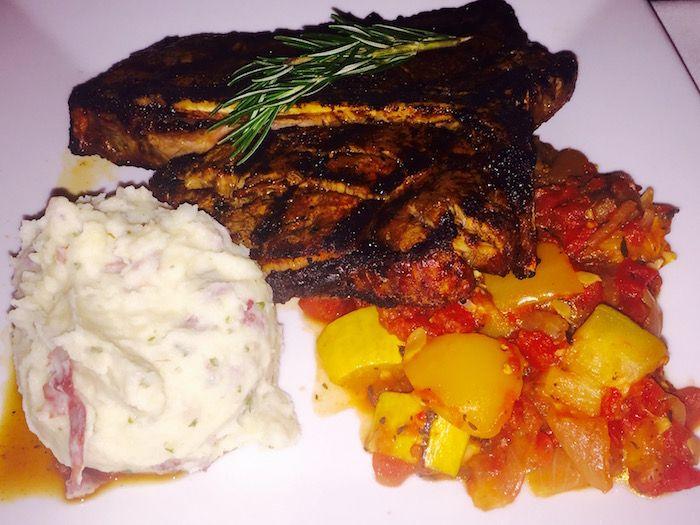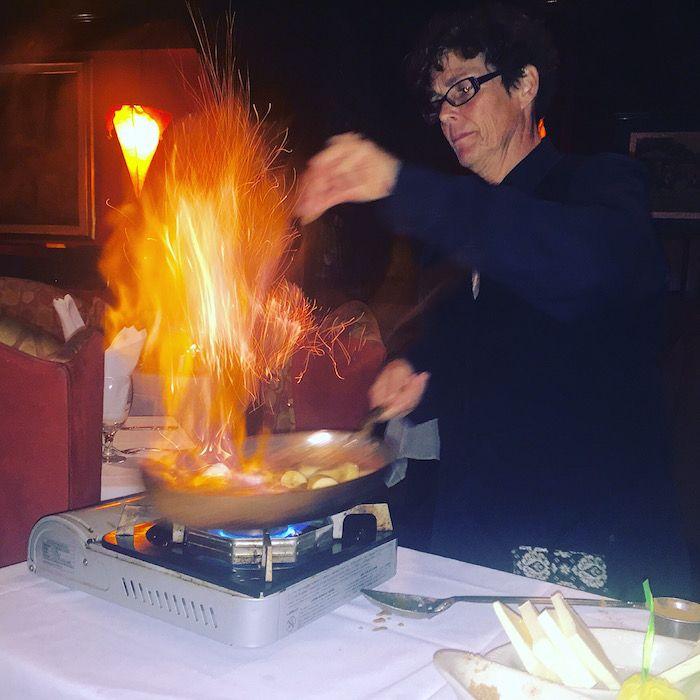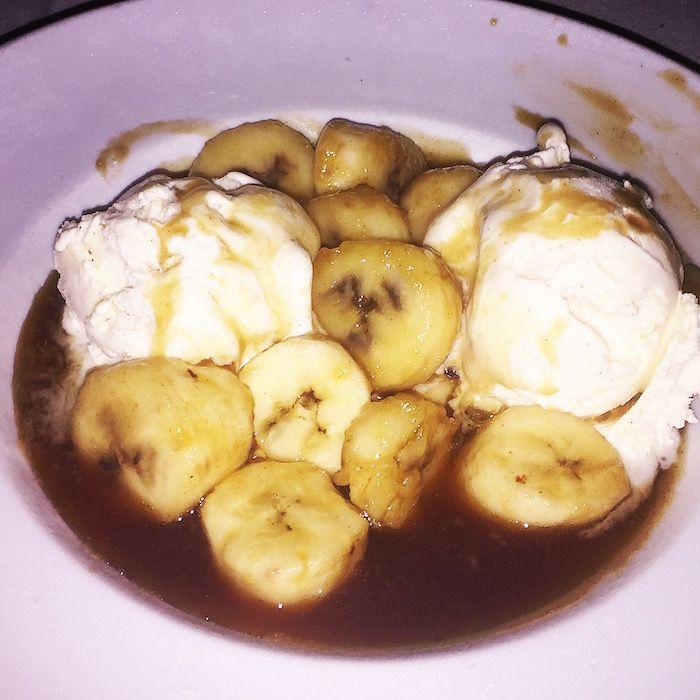 I am sure this Myrtle Beach Restaurants Guide for Foodies has your taste buds watering! Although I received a few complimentary meals listed in this guide, they were not given as a requirement for my review. All opinions expressed in this post are my own. Thank you to Visit Myrtle Beach for their assistance in researching this Myrtle Beach Restaurants Guide for Foodies!
Be sure to pin this post for future reference!
Have you been to Myrtle Beach? If so which restaurants where your favorites? Catch up on my previous Myrtle Beach post "Wine Tasting in Myrtle Beach: La Belle Amie Vineyard." And, the coverage of my visit continues next week with a list of hidden gems in this coastal city!