As someone who travels often, I'm always keeping my eyes on the top-rated luxury cruise lines. What are their itineraries like? What is covered in the price? What are the food & beverage options?
I enjoy cruising and I'm actually headed on my first-ever river cruise in November: the Essence of Burgundy Wine Cruise by AmaWaterways. It's part of Culinary Travels . There are still cabins available if you would like to join us!
Looking for your next (or first) luxury cruise? I've rounded up the best luxury cruise lines and all the crucial information you need to know about them. I'm a foodie and lover of wine, so expect to learn specifically about those aspects of each cruise line. I hope you will join me on a culinary cruise in the future!
Oceania is a line that I've always been personally interested in. That's because it's known as one of the best luxury cruise lines for food and wine! That goes for both onboard dining and shore excursions.
The star of Oceania's culinary offerings is La Reserve by Wine Spectator. This is a restaurant that offers a seven-course, wine-pairing dinner. This is, however, the only restaurant where the food is not included in your fare.
Despite being one of the top-rated luxury cruise lines, alcohol is not included in the standard fare. The same goes for excursions.
The number of cabins on Oceania's ships ranges from 349 to 629 cabins. Most cabins have balconies. A small portion either have ocean views or are inside.
Oceania offers affordable luxury cruises, with many options in the $1,500–3,500 range. Their list of ports of call includes destinations in Alaska, the Caribbean, South America, Europe, the Middle East, Africa, East Asia, and Australia.
Another cruise line that's known for its culinary excellence is Silversea. One of the great things they do is specifically showcase cuisine from the ports they are visiting. Beyond the food, Silversea is really one of the top ultra-luxury cruise lines — each suite has a butler!
Silversea is not completely all-inclusive but it's almost there. Meals at all but one restaurant are included, as well as all drinks and tips. Most but not all excursions are included. The average fare for Silversea cruises works out to about $500-800 per night.
Silversea's fleet goes far and wide, to all seven continents (that's right, they sail to Antarctica!). In addition to major cruising destinations, Silversea offers itineraries that include remote locations such as Siberia and the Galapagos Islands.
The small size of Silversea's ships plays a big role here. For an ocean cruise line, Silversea has ships that are quite small, enabling them to dock at smaller ports. The number of cabins ranges from 50 to 300.
AmaWaterways is unique among the rest of the top luxury cruise lines on this list in that it is exclusively a river cruise line.
As mentioned earlier, I'll be going on a wine cruise with AmaWaterways later this year. Wine cruises are actually their specialty. The cruises are hosted by expert winemakers, who also act as guides on shore excursions. I chose the Essence of Burgundy cruise in November because Theodora Lee-the owner of Theopolis Vineyards- is the wine host. She is the first Black woman serving as one of their wine hosts!
AmaWaterways' ships range from 34 to 98 cabins. There are no inside cabins. Most cabins have just a French balcony, while some have a true balcony.
All dining options on AmaWaterways cruises are included in the fare, as well as alcohol at lunch and dinner. Shore excursions are included in the fare, too. Most AmaWaterways cruises are 7–14 nights long and typically fall in the $2,000–6,000 range.
Their main itineraries are on European rivers, such as the Saone, Rhone, and Danube rivers. AmaWaterways uses charters for their other itineraries, which include rivers in South America, Asia, and Africa.
Read… River Cruise vs Ocean Cruise: Which One is Right for You?
Regent Seven Seas truly deserves a spot among the ultra-luxury cruise lines. Their tagline is "every luxury included" — and they really mean it! All dining is included in your fare, as well as all alcoholic beverages. Gratuities are included, too, as are unlimited shore excursions.
The cabins on Regent Seven Seas' ships are all suites with balconies. The number of cabins on their ships ranges from 253 to 375.
In total, Regent Seven Seas' cruises visit over 500 ports of call. Their most popular cruises are those in Europe, particularly the Mediterranean. They also offer cruises specifically for foodies. They're called Epicurean Explorer Tours. These cruises include small-group shore excursions with the ship's chefs as guides.
Needless to say, when it comes to top-rated luxury cruise lines like Regent, there's bound to be a hefty price tag attached. Their cruises are usually in the ballpark of $700-1,500 per night.
Viking used to be solely a river cruise line but, since 2015, they have diversified. They now offer ocean cruises!
Viking Ocean's fleet has ships with either 187 or 464 cabins, all of which have balconies. The number of cabins in Viking River's fleet ranges from 56 to 128. All are ocean view but a few have balconies.
Viking Ocean ships sail all around the world, with destinations in the Caribbean, Europe, Asia, Alaska, and more. Viking River sails along Europe's most iconic rivers, such as the Rhine and Danube. They also sail the Mississippi, Nile, Mekong, and Saigon rivers.
For both river and ocean cruises, the cheapest ones hover around the $1,500-3,000 range. However, most are in the $4,000–8,000 range. Meals and alcohol during meals are included in the fare on Viking cruises. This is with the exception of their specialty restaurant on Viking Ocean. Your fare also includes one shore excursion per port of call.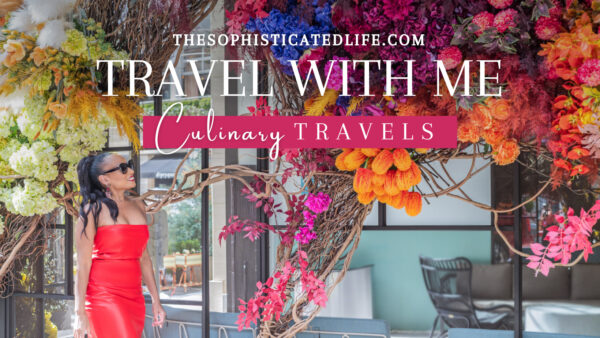 Azamara has four ships in its fleet, each with roughly 350 cabins. There are four cabin types which are fairly evenly distributed: inside, oceanview, balcony, and suite.
These ships sail to all the standard luxury cruise destinations, as well as places not all top luxury cruise lines go to. These include lesser-traveled parts of the Caribbean and South America.
Azamara is one of the top-rated luxury cruise lines when it comes to affordable luxury travel. The prices are in the ballpark of $2,000 to $4,000 for 7–14 night cruises. For that fare, food and a basic drinks package (beer, standard spirits, and selected wines by the glass) are included. Sadly, shore excursions are not included.
Azamara has quite a focus on food and wine. They host Chef's Table dinners — six-course meals tailored to each individual groups. Azamara also has unique, signature wines that are featured on their cruises that you can't try anywhere else!
Seabourn has several claims to fame when it comes to its status among the best luxury cruise lines. One of them is the fact that its whole fleet consists of all-suite ships. There are 132 to 266 cabins on each ship. The vast majority have balconies, while a few are just oceanview.
Another great thing about Seabourn is that all meals at all restaurants are included, as well as alcohol at lunch and dinner. Excursions are typically not included, except on two ships: Seabourn Venture and Seabourn Pursuit.
Seabourn is one of a few top luxury cruise lines that travel to all seven continents. Some of their most popular destinations include Hawaii, Arabia, and Southeast Asia. Their cruises are a bit on the pricier side, typically ranging from $4,000–7,000.
Regardless of the destination, Seabourn has signature excursions that involve following the ship's chefs to the local market for shopping.
For an intimate cruising experience, Windstar seems like an amazing choice. Their fleet of six ships ranges from just 74 to 171 cabins. There are no inside cabins — all are either ocean-view or have a French balcony.
For the standard fare, dining at all restaurants is included but alcoholic beverages are not. You have to pay a per-day fee to upgrade to a more all-inclusive package. Whether excursions are included or not varies by itinerary but, generally, they are not included.
Windstar sails all around North America, Latin America, Europe, Asia, and the South Pacific. Hot destinations they offer include Greece, Tahiti, and Hong Kong. In 2022, Windstar had its first culinary-themed cruises — there will be more happening later in 2023!
Last but certainly not least is the Ritz-Carlton Yacht Collection. This is the newest entry on this list, having had its first voyage in 2022.
The collection has three yachts. Each has 149 cabins — all are suites and have a private terrace. There are different suite categories but each one comes with a personal concierge.
All food and alcohol are included on Ritz Carlton cruises, except at the fine dining restaurant. Gratuities are included, too, but not any shore excursions. Guests are, however, free to enjoy non-motorized watersports from the yachts' marina platforms while anchored.
Ritz-Carlton is definitely up there with the ultra-luxury cruise lines, with prices to match. The average prices range from $700–1,200 per night. That equals $4900+ for a 7 night cruise. The voyages include destinations in the Mediterranean, Northern Europe, the Caribbean, and Canada & New England.
I hope you have enjoyed this list of top rated luxury cruise lines! I am looking forward to our AmaWaterways River Cruise in the fall and I hope you decide to join us!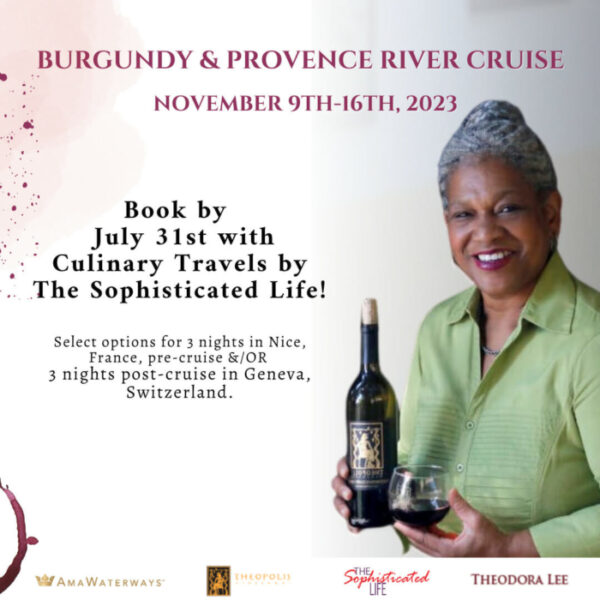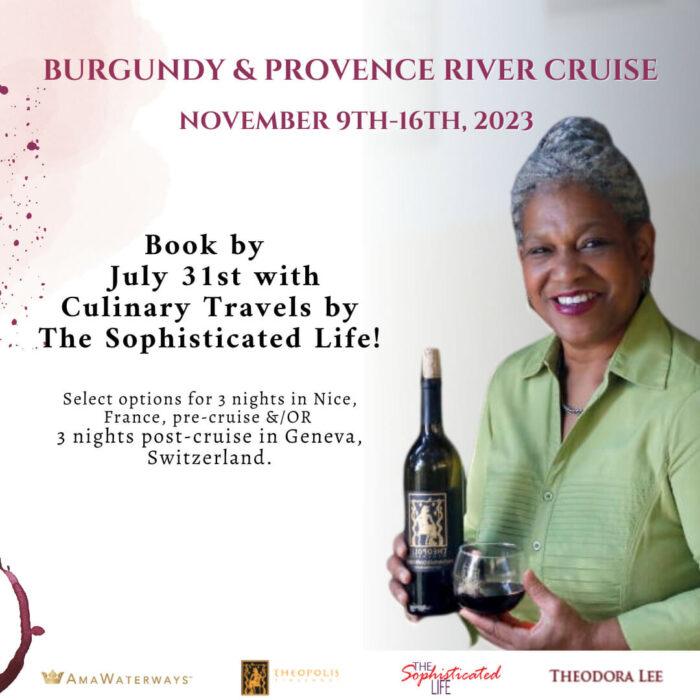 Be sure to check out the Culinary Travels page for all our current trip selections!