Things to Do in Dubai
If you have been following me on social media, especially Instagram, you know that I recently spent 5 days in Dubai and Abu Dhabi with my husband. I have enjoyed sharing pictures and stories of this unique place in the Middle East. For my first post on the United Arab Emirates, I thought I would give you an overview on how we spent our 5 days in Dubai and Abu Dhabi, so that you might have a better idea of what Dubai attractions and activities should be on your bucket list. Since we only had a short time, we packed a lot in to our Dubai itinerary!
Read on to hear about some of the best places to visit in Dubai and Abu Dhabi.
Day #1: The Dubai Marina
We arrived from the U.S.A late afternoon after a 13 hour flight. By the time we went through immigration, retrieved our bags and spent 40 minutes in Dubai traffic to our hotel, we were exhausted. After a nap at our fabulous hotel- The Address Dubai Marina-we decided to stay in the area that evening for dinner. The Dubai Marina is a scenic and convenient location in Dubai. It has plenty of shops and restaurants and the Dubai Marina mall.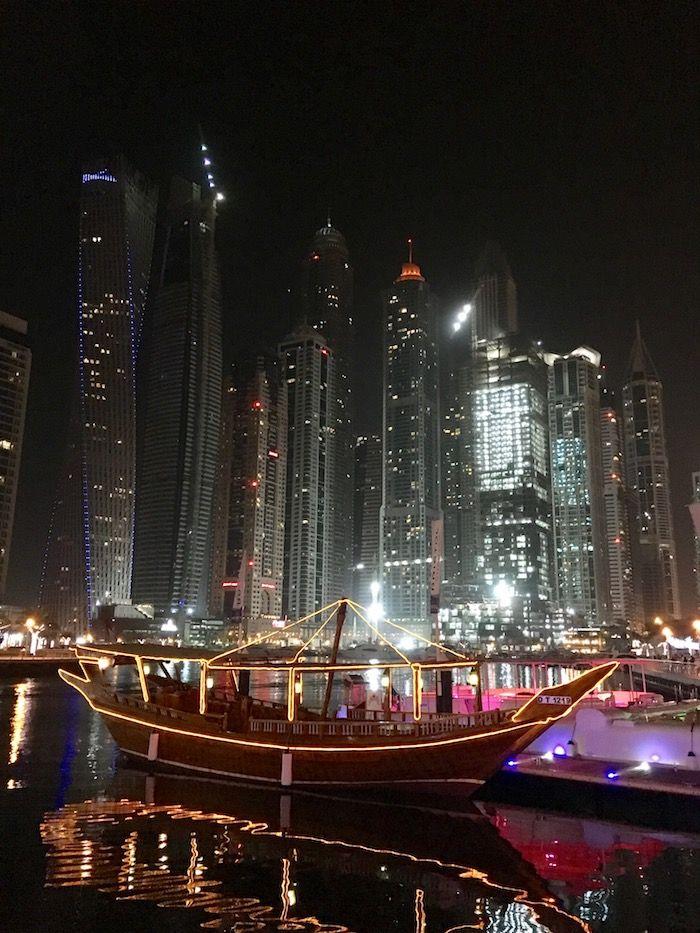 Day #2: Hop On, Hop Off Bus, Gold Souks, High Tea at Burj Al Arab
I woke up to the spectacular views from the balcony of our hotel. This included a boat and acrobatics show! After breakfast in the lobby, we decided to do the hop on-hop off bus to visit Old Town Dubai. Unfortunately, due to the start of weekend rush hour traffic, we were not able to do a lot of "hopping on and off". We visited the gold souks since there are great bargains on gold in UAE. I still enjoyed listening to the history of the area and seeing the sites as we drove by including the Dubai museum, the creek, fishing areas and the dhow boats.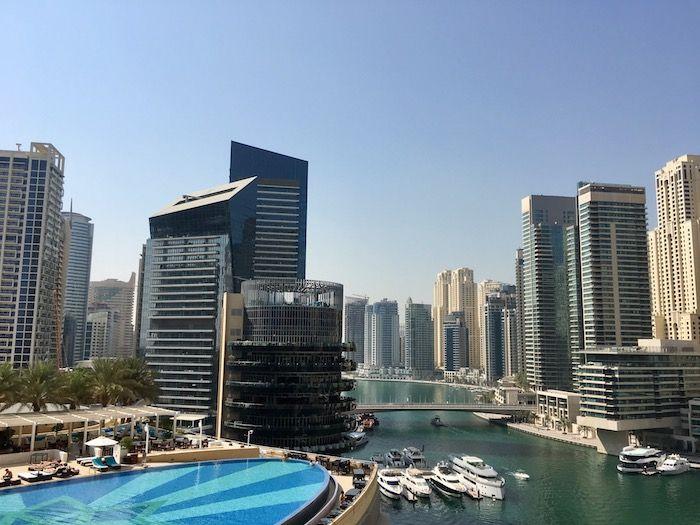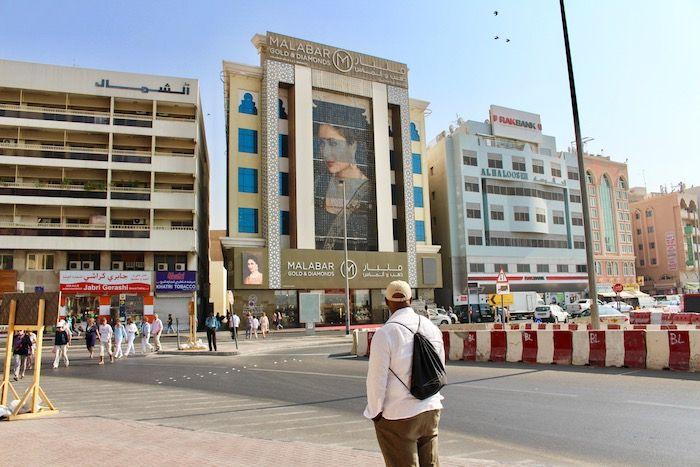 After visiting the gold souks, we rushed over to Burj Al Arab for high tea. Burj Al Arab is a 7 star hotel situated on its own man-made private island in Dubai. You can only visit Burj Al Arab if you are a guest of the hotel or if you have reservations at one of the restaurants. So, although the 7 course high tea was a big splurge, I just had to see what the inside of a 7 star hotel looked like!
Skyview Restaurant
High tea takes place on the top floor in their Skyview restaurant. Their floor to ceiling windows allowed for spectacular views of the city and Palm Jumeirah. The high tea itself consisted of dates, finger sandwiches, a mini quiche, scones, pastries, a glass of champagne and of course a large selection of teas. There was a harpist playing and the service was exceptional.
After tea, we headed down to the outdoor pool area which had a swanky bar and hip music playing. We took in the beautiful water views and enjoyed the warm ocean breezes. I felt as if I was on South Beach Miami! The happy hour food and drink specials were actually a bargain considering the high tea prices (wowsa). And yes, we ate again since we were not full after the high tea lol.
Even the lobby of the Burj Al Arab, with the aquariums built into the walls, was a sight to behold. The afternoon and evening spent here was one of the highlights of our 5 days in Dubai.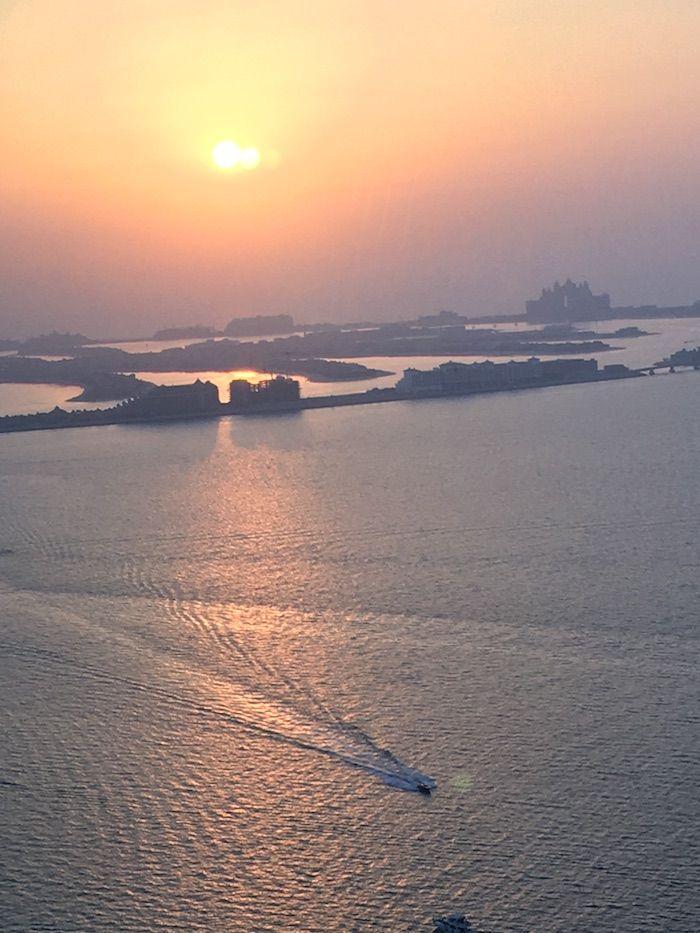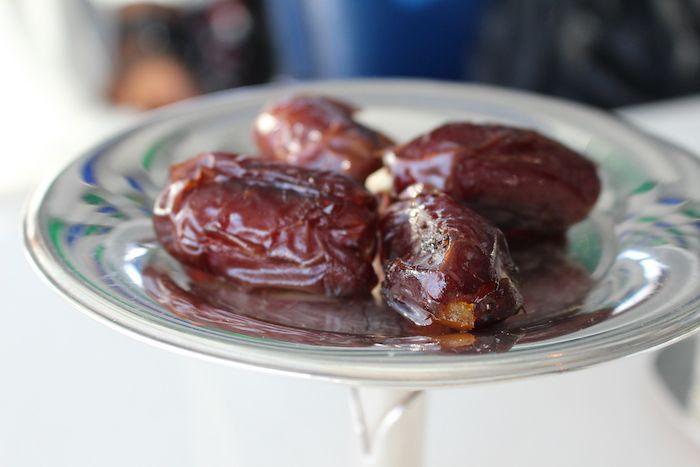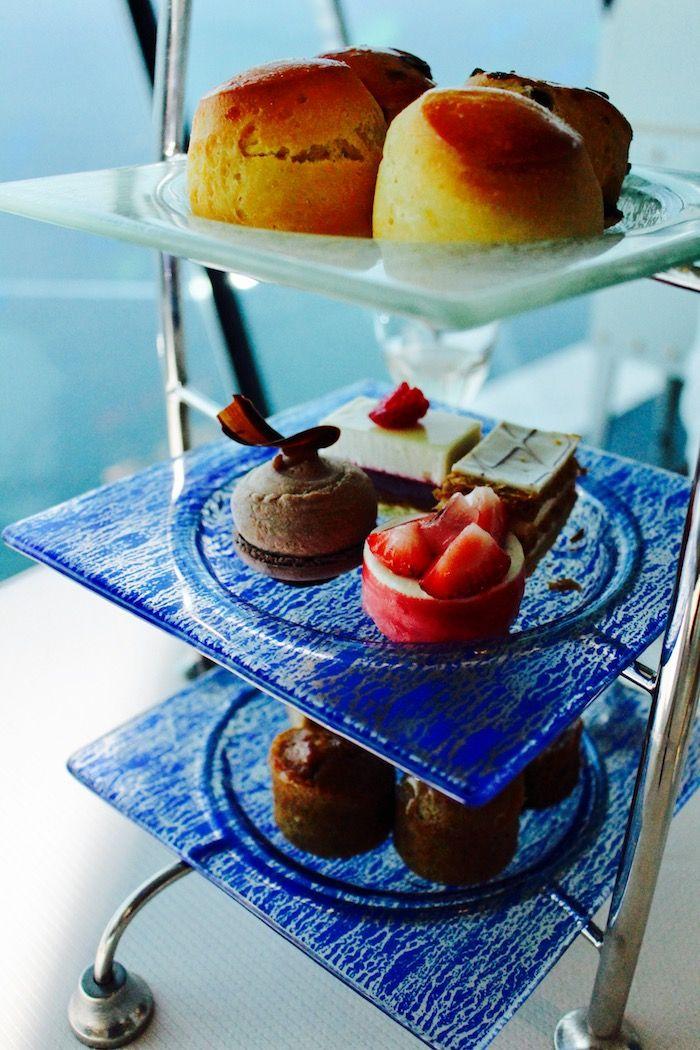 Day #3: Brunch at The Atlantis Resort, Burj Khalifa & The Dubai Fountain
In Dubai, weekend days are Friday and Saturday and brunch on Fridays is a main event. After being caught in rush hour traffic all day on Thursday, I took advice from fellow travelers back home to try Dubai's metro system. Our hotel conveniently had a stop across the street that would take us towards Palm Jumeirah for our brunch reservation at The Atlantis Resort. We decided to try the all you can eat and drink brunch at Saffron restaurant. If you look at the picture above under Day #2, you will notice the Atlantis resort is located at the furthest tip of the man-made island, Palm Jumeirah.
Although there are several ways to get there, we chose the monorail which allows you to see the many islands that actually make up Palm Jumeirah.
Atlantis Resort:
Atlantis in Dubai is huge, as is the one in the Bahamas. It is filled with guests and tourists so finding and walking to Saffron took some time. Keep this in mind if you plan to attend brunch here.
On arrival, our names were checked on a guest list, there was a photographer taking pictures, we were greeted with drinks and ushered into an enormous space with other patrons. It felt more like a club than a restaurant. There was a DJ playing loud music and too many buffets of different types of cuisines of alcoholic beverages to count. There were also several dessert tables. You could literally spend the full four hours here eating and drinking but we only had two hours since we had to head back to town for our reservation at Burj Khalifa. This is a great atmosphere for groups or those seeking a day party atmosphere.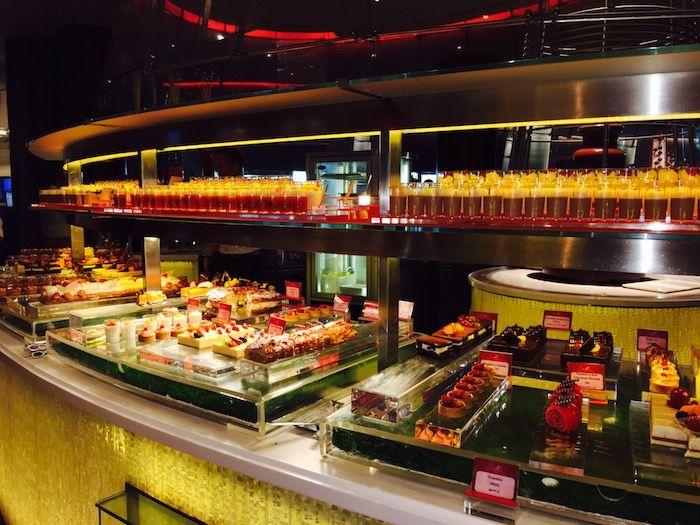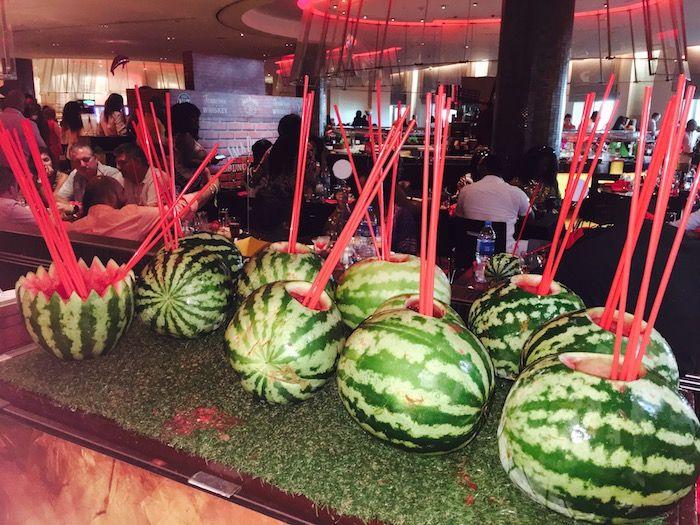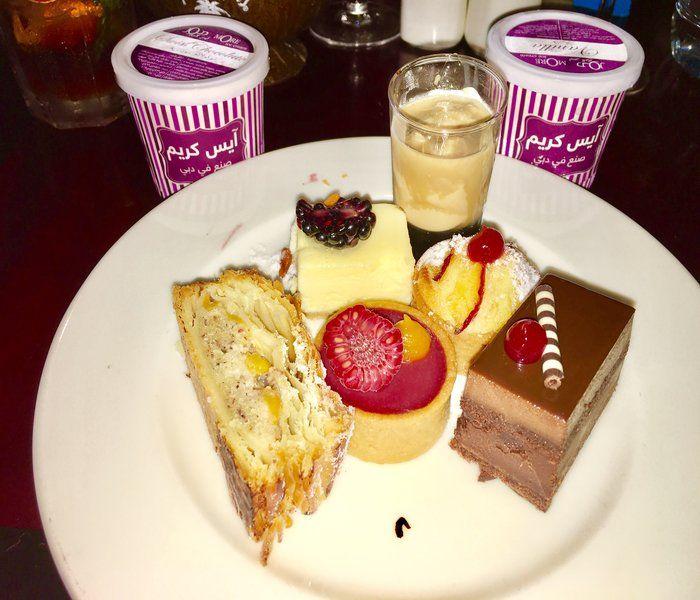 Burj Khalifa is the tallest structure in the world.
It is located at the Dubai Mall which is the largest mall in the world. You can purchase tickets in advance to the observatory on the top floors. We chose to go at sunset which is prime hours so it was a bit more expensive and more crowded. Unfortunately, it was a hazy that day so the views were not great.
The Dubai Fountain:
After the observatory, we headed back down to the outdoor area of the mall to view the Dubai Fountain. It is the world's largest choreographed fountain system (are you noticing a theme with the "world's tallest and biggest" 🙂 The Dubai fountain was designed by the same company that created the famous fountain in front of the Bellagio Hotel in Las Vegas. After waiting 30 minutes in hot humid air among a large crowd, the fountain came on for maybe 3 minutes. I was not impressed! Apparently different songs are different lengths with more elaboration. Maybe I just didn't catch the right one.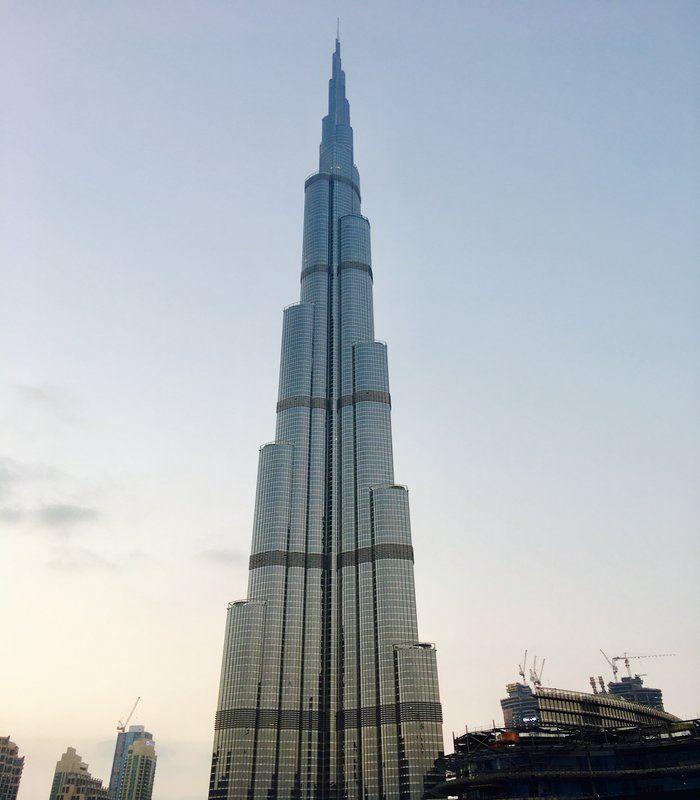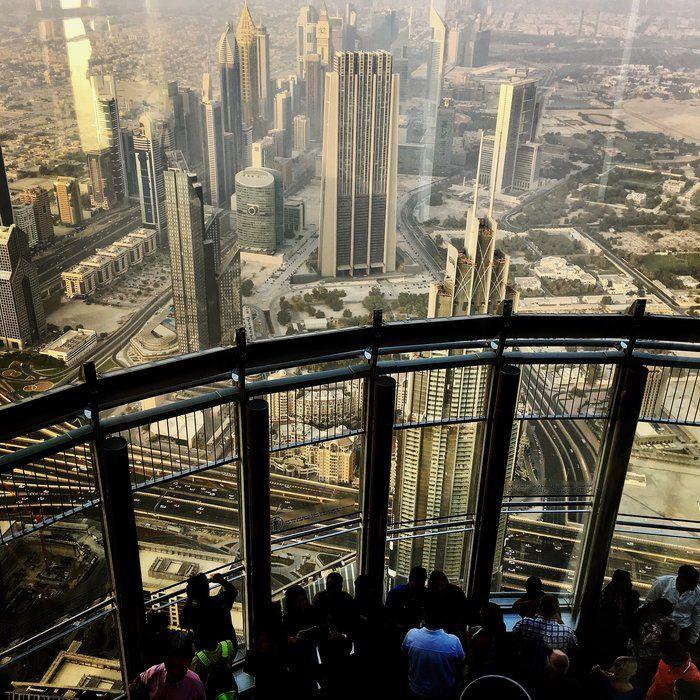 Day #4: A Day Trip to Abu Dhabi
During our 5 days in Dubai, we decided to take a day trip to Abu Dhabi. Our first stop was at The Sheikh Zayed Grand Mosque which is the largest mosque in the United Arab Emirates. After seeing so many pictures of this mosque, it was a definite bucket list item fulfilled. It is stunning!
After touring the mosque, we visited the man-made Yas Island. Yas Island is known for Ferrari World, Yas Waterworld and the Yas Marina Circuit, which has the Formula One Grand Prix. It also has luxury hotels. a shopping complex with restaurants and an arena. We then passed by Saadiyat Island which will be the home of the new Louvre museum.
A stop for lunch and shopping at Heritage Village revealed great views of the Abu Dhabi skyline as well as the marina. The marina is the sight of the future Fairmont Marina Resort and Residences which is a towering pink building sure to bring more fabulousness to the area.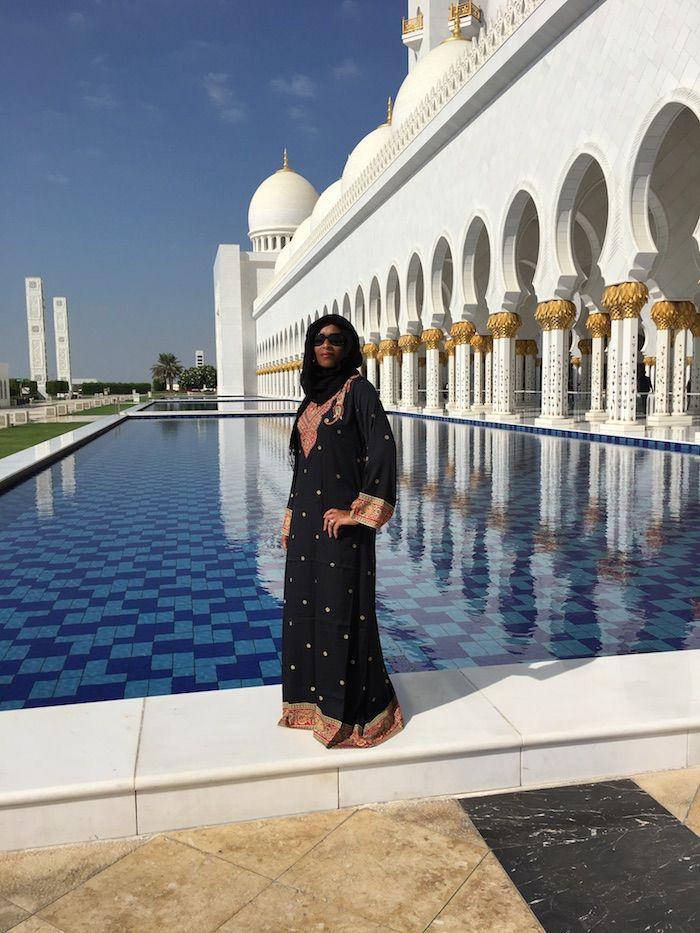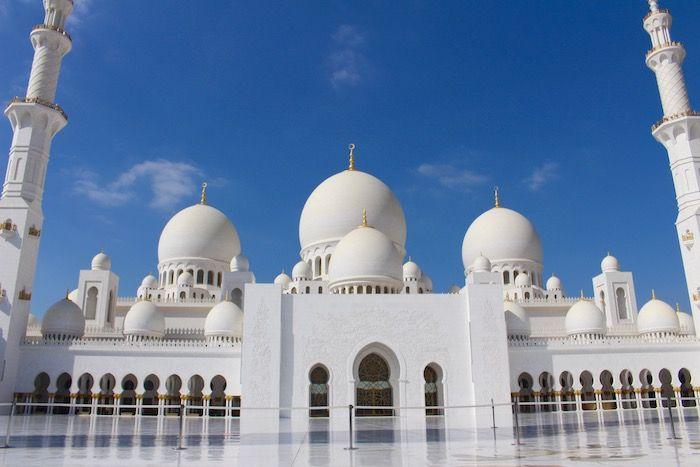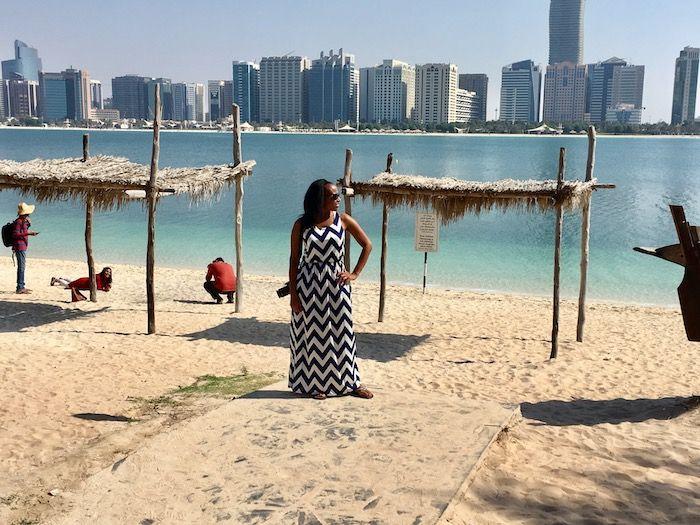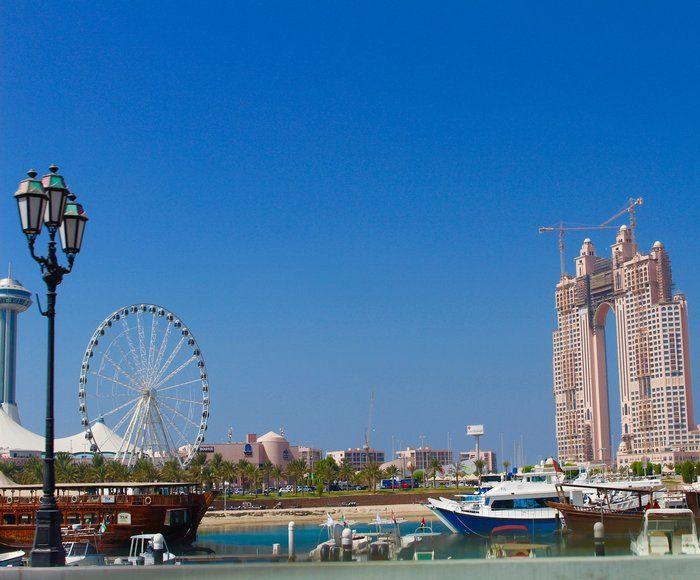 Emirates Palace Dubai:
Our private tour guide from Emirates Adventures was able to gain entrance into Emirates Palace. This is a 5 star hotel in Abu Dhabi. My husband really enjoyed the interior of this hotel which had a classic elegance compared to the more modern flashy décor we had seen at other hotels in the UAE.
At the entrance of the hotel, you have a perfect view of the Etihad Towers. They are 5 sleek cylindrical towers that were featured in the Fast and Furious 7 movie. Adjacent to the towers is the Bab Al Qasr luxury hotel.
I love the exterior look of this hotel with its Moroccan style and bronze appearance. After a few quick stops at a date market, a fishing market and an indoor souk (marketplace), we headed back to Dubai.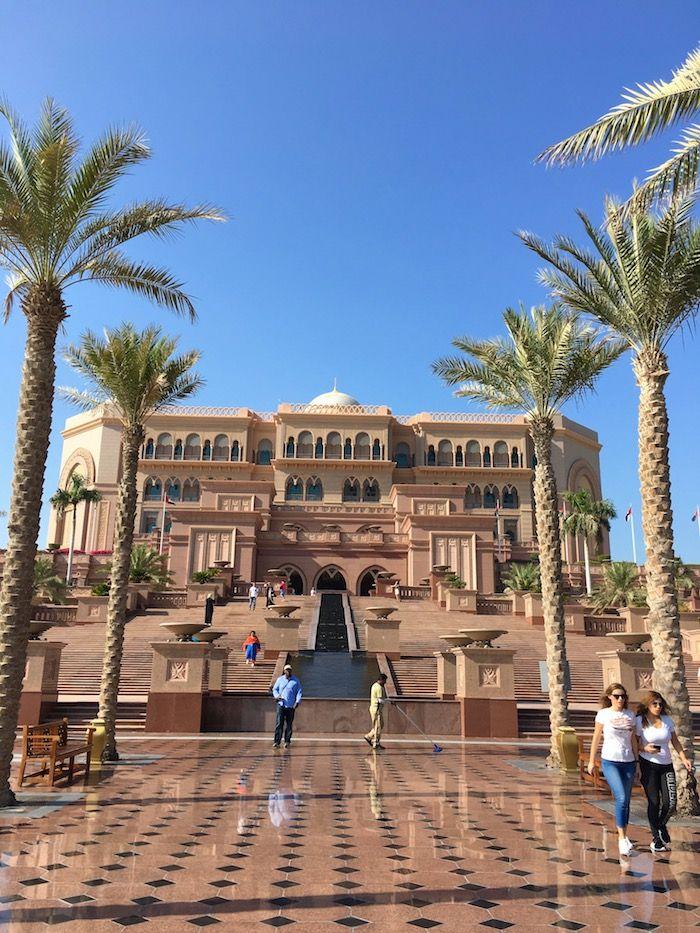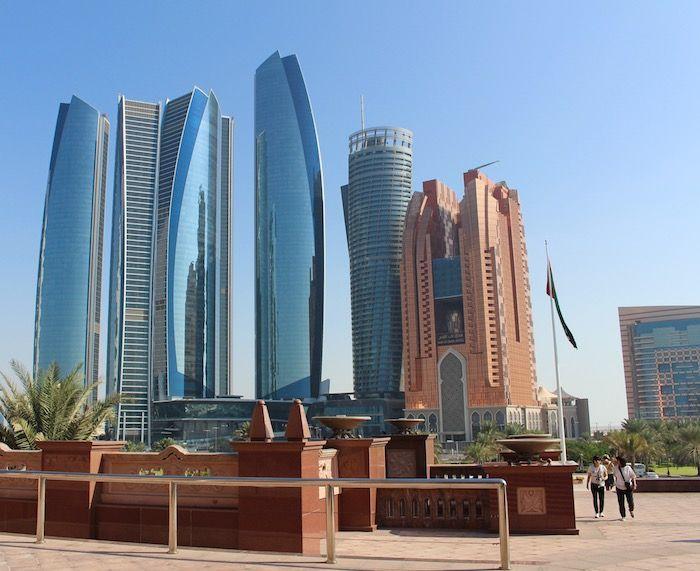 Day #5: Jumeirah Beach, Desert Safari
On our last morning of our 5 days in Dubai, we walked from our hotel on the marina to Jumeirah Beach. The Walk at JBR (Jumeirah Beach Residence) has great shopping and al fresco dining. Once again I felt as if I was on Miami Beach. We had breakfast overlooking the beach at Eggspectation restaurant. My lobster omelet was delicious but pricey at $27!
I enjoyed wading in the warm Arabian Sea. And, I was pleasantly surprised to find clear turquoise water and soft sand. With the futuristic skyscrapers as a backdrop it was a beautiful scene. While taking pictures of the skyline, I came across two camels with their trainer! I was so shocked! Skyscrapers and camels on the beach was definitely another highlight of my 5 days in Dubai!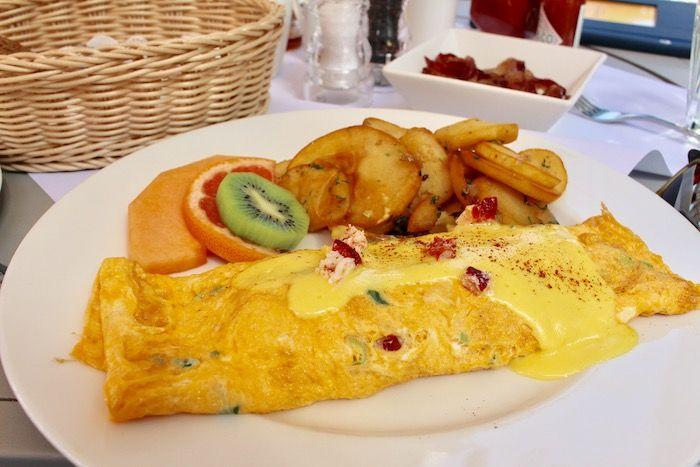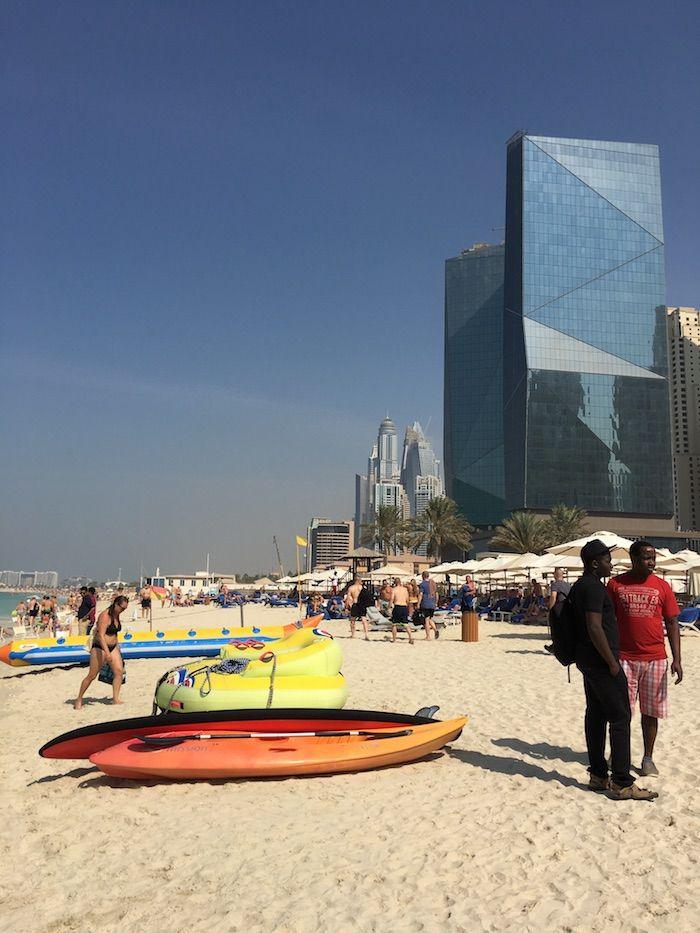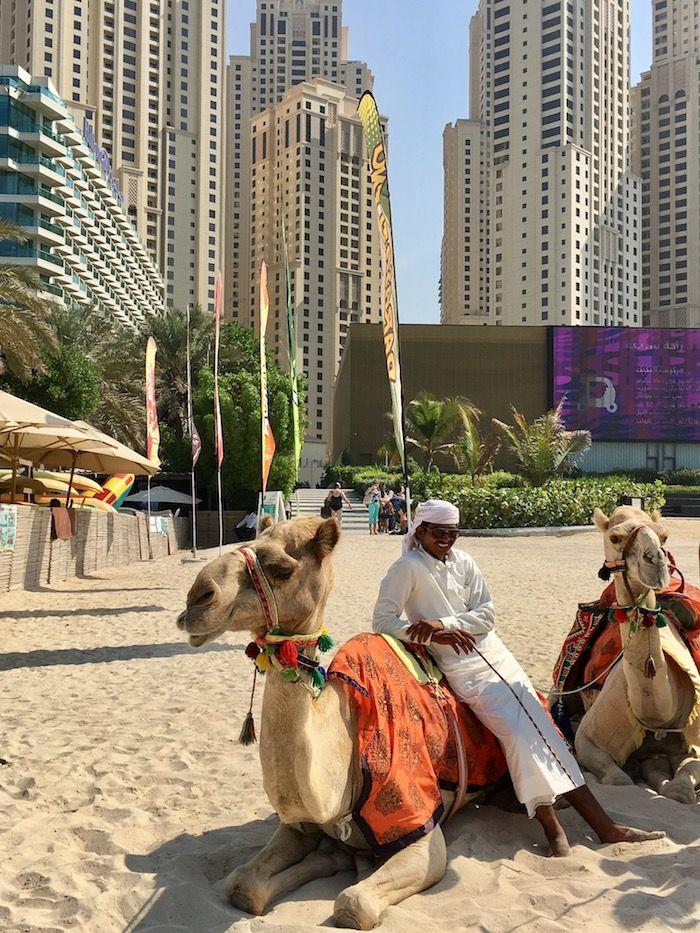 Dubai Desert Safari:
During our 5 days in Dubai there was one activity I knew we had to do, the desert safari! We chose Arabian Adventures for this popular adventure. We started out at a falcon exhibit. The falcon is the national bird of the UAE and is a symbol of courage. Falconry, which is the care of falcons, is a sport in Dubai. We then headed further into the desert for sand dune bashing. We went on a wild ride through the desert. It felt as if we were on a rollercoaster! I don't like rollercoasters but I loved this.
Along with many other tourists, we stopped to take pictures of the sunset in the desert. I am sure your guide will give you the following picture tips and ideas as ours did 🙂 We were then taken to a camp to enjoy belly dancing, a BBQ meal, henna tattoos and a camel ride! All in all it was a wonderful adventure and a great way to end our 5 days in Dubai.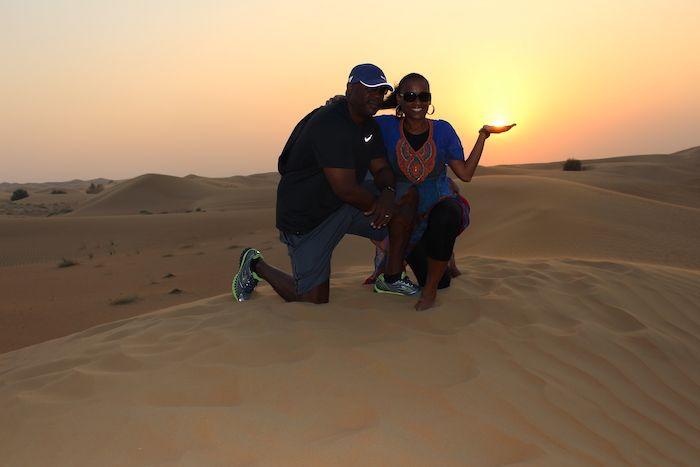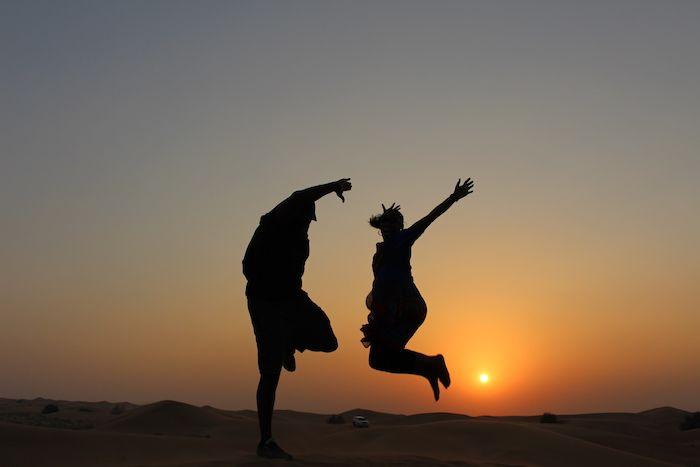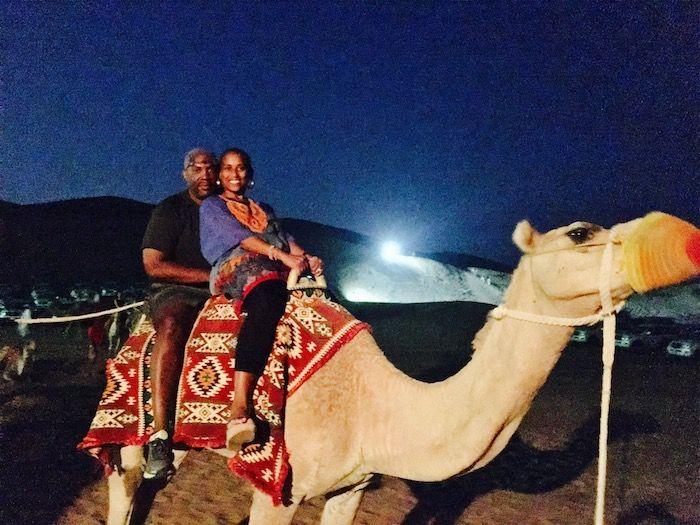 I hope you have enjoyed my recap of the 5 days in Dubai and Abu Dhabi with my husband. I also hope it has been informative for those looking for the best things to do in Dubai! Be sure to subscribe to The Sophisticated Life for upcoming posts on Dubai including my Dubai Travel Guide for First Time Visitors. I took notes everyday and look forward to sharing helpful travel tips with you! So, have you been to the United Arab Emirates? Did any of the activities above make your Dubai itinerary? If so share your thoughts with us below!
For more information on these two great places head to Visit Dubai and Visit Abu Dhabi.
This post contains affiliate links. However, all opinions expressed here are original. If you click through on a link, you won't pay a penny more, but we'll receive a slight commission which helps us keep this information available to you. Thanks!