Cruising the Mediterranean Sea had been on my bucket list for quite some time. I was thrilled to finally do this cruise last fall when the weather was perfect in the Mediterranean! We sailed on the ship Norwegian Epic of Norwegian Cruise Line for 7 days from Barcelona visiting several cities in Italy to the French Riviera back to Spain at Palma de Mallorca and ending back in Barcelona. I have written about many of the cities and countries I visited including Monaco, Nice, Pompeii, and Sorrento! I plan to write about several more so stay tuned. However, I wanted to share my review of this massive ship with my readers. This was my second Norwegian cruise having sailed on Norwegian Pearl through the Caribbean. Below are my thoughts on Norwegian Epic:
The Room-first impression: Big. Spacious! This was the biggest room I have been in out of 6 cruises including on Norwegian Pearl and an interior cabin on Oasis of the Seas.  We had an over sized balcony in our room due to the location on an angle of the ship. There were high walls on either side of the balcony which were perfect for privacy. The balcony was also decked out with two chairs and table but was so large that we added a lounge chair (thanks to our wonderful cabin steward).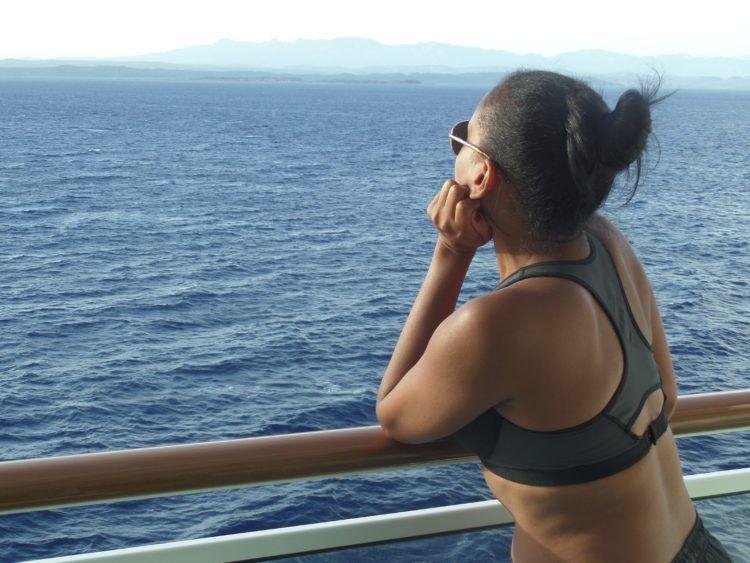 It turns out our cruise travel agent booked a handicap room which explained the larger size and some other aspects of the room including the low sink. The sink was small and located outside of the bathroom. With a long handle across the middle you had to use it on cold in order to have access to the faucet or risk getting water all over the sink area and floor. Also, there were no outlets by the sink which had the only mirror in the room. This made it tough for my fiance to shave or for me to use my curling iron! The lighting in the room was also a bit dim which did not help either of these tasks.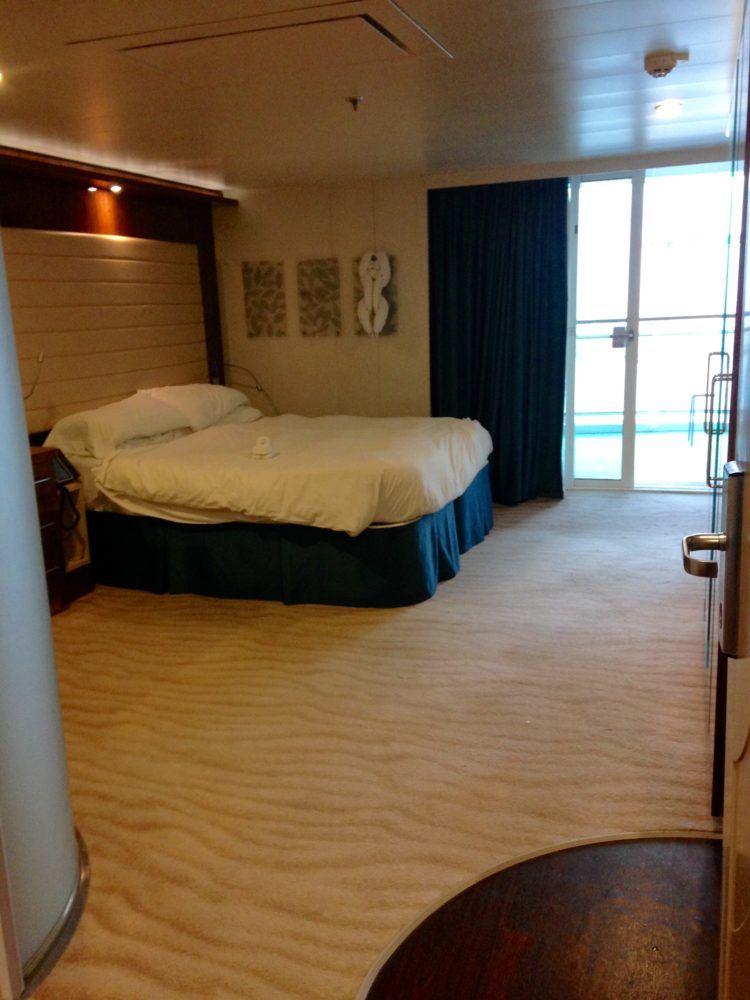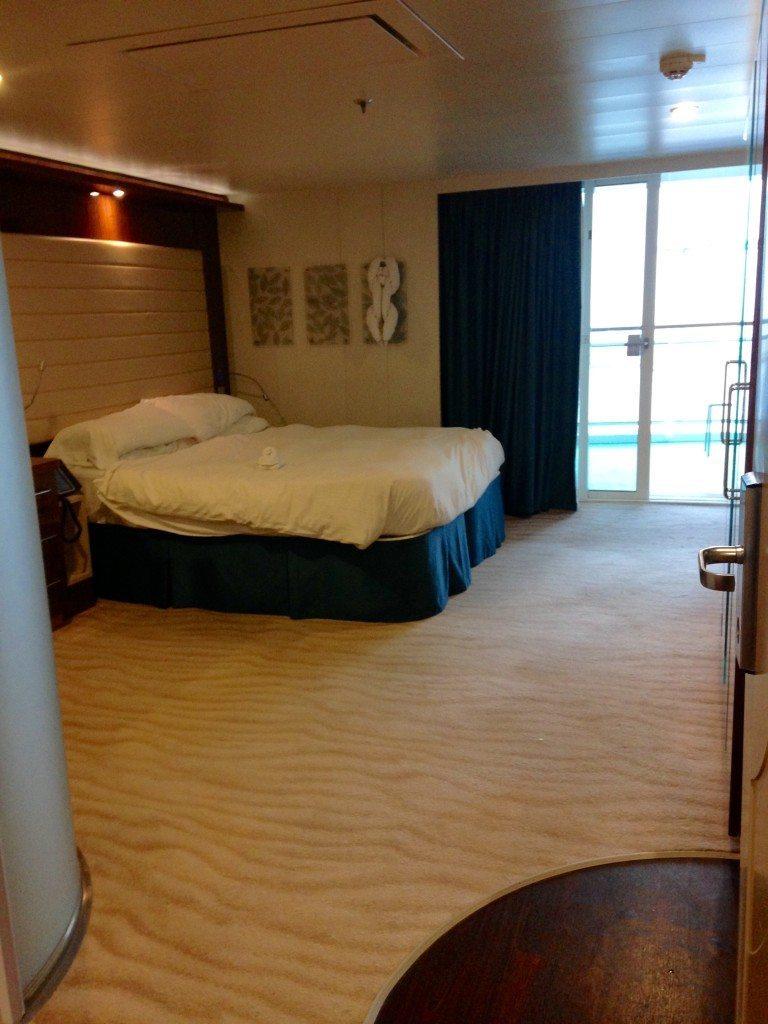 The shower and toilet are both in 1 room with a curtain separation. I prefer cruise showers with doors since the curtain sticks to you. Also, even with 2 drains in the area the water built up which made the floor wet even by the toilet. Very odd design.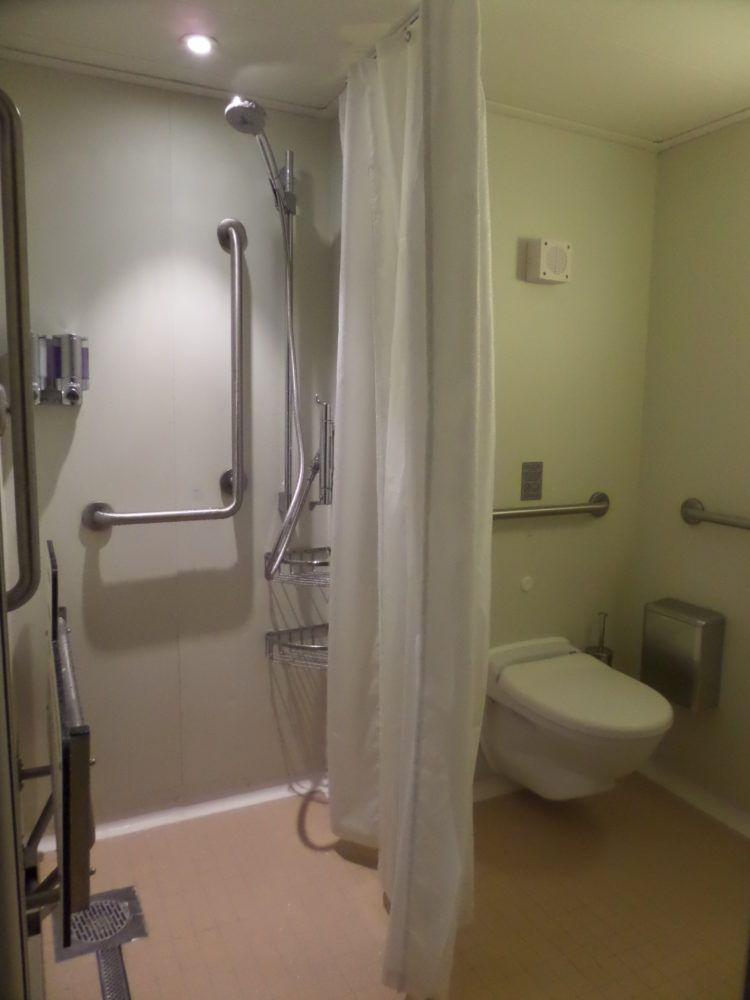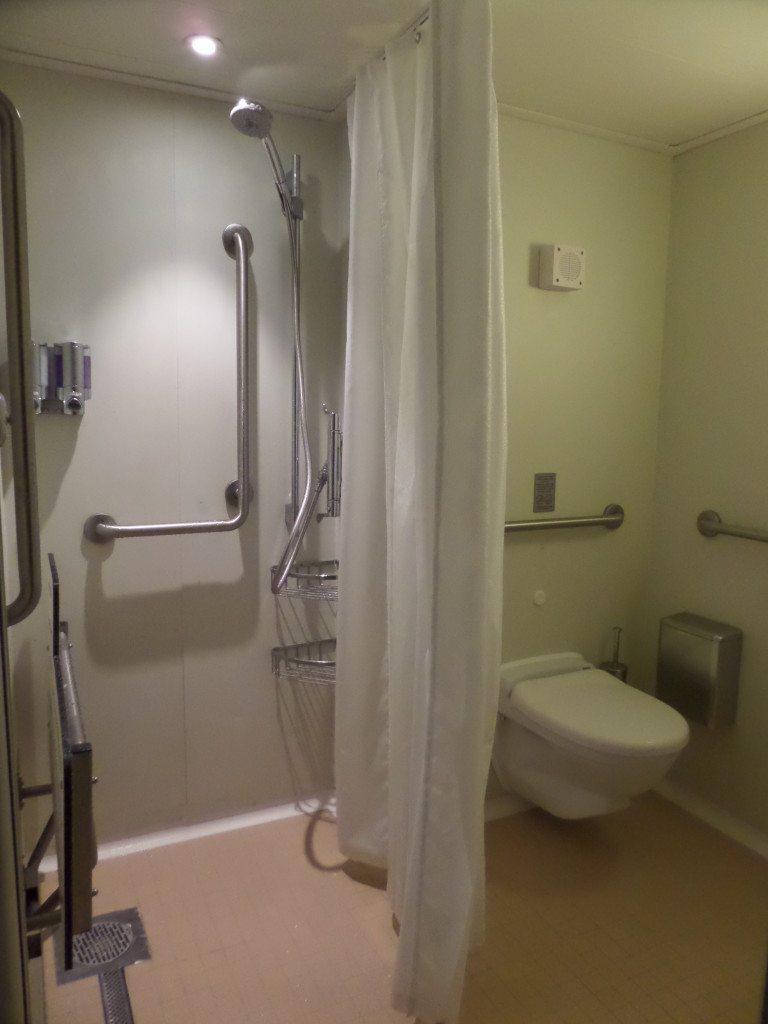 But there were many things I enjoyed including 1) coffee and tea maker in the room 2) large flat screen TV 3) 2 huge closets with shelves. 4) a lot of drawers 5) outside the door had an apparatus with different alert options-make room, turn down service, do not disturb. 6) our cabin steward gave us a tour of the room on our arrival and this great service continued during the cruise. 7) a safe  8)bin for old towels. 9) very comfortable and large bed with fluffy pillows 10) the nightly cruise towel animal! If you are looking for an exclusive and luxurious area to stay on the ship inquire about "The Haven". I also like the fact they have studios for single travelers which is hard to find on most cruise ships.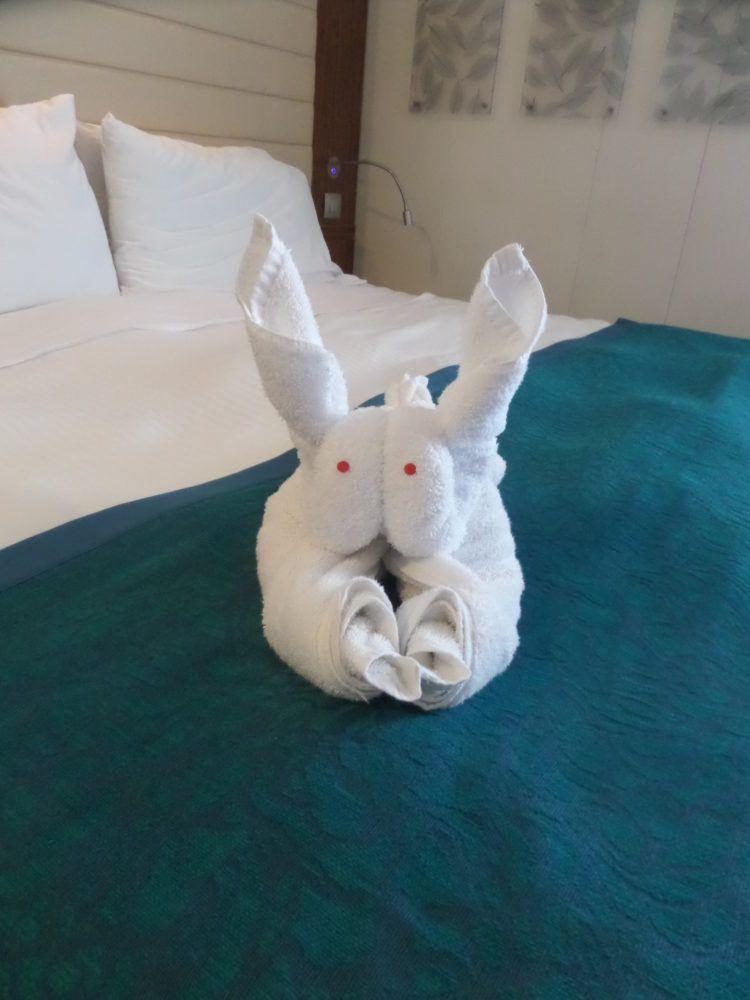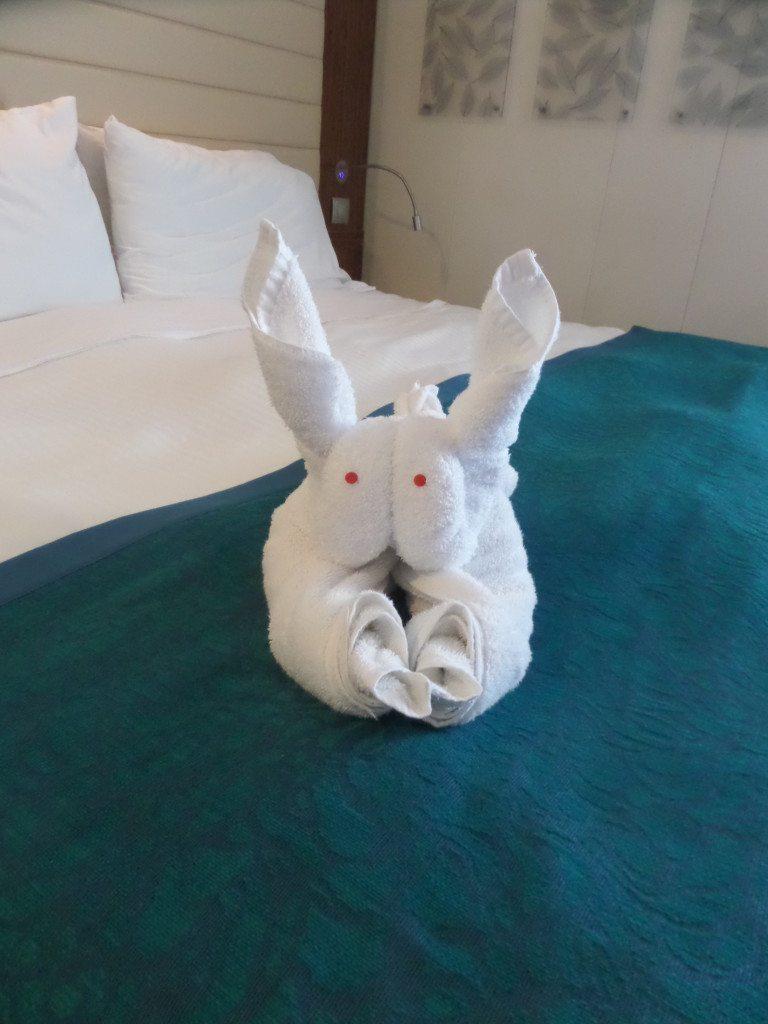 The Ship: The best part of cruising is waking up every morning to beautiful scenery in a new port. But on this cruise you didn't have to wait until you were sailing into or away from a port to enjoy scenery. While cruising through the Mediterranean Sea we passed mountains and boats and all while enjoying smooth sailing on the crystal blue waters. This was my first time with a balcony room and I highly recommend it. It is so relaxing to sit or lay on your balcony listening to the water and taking in the views.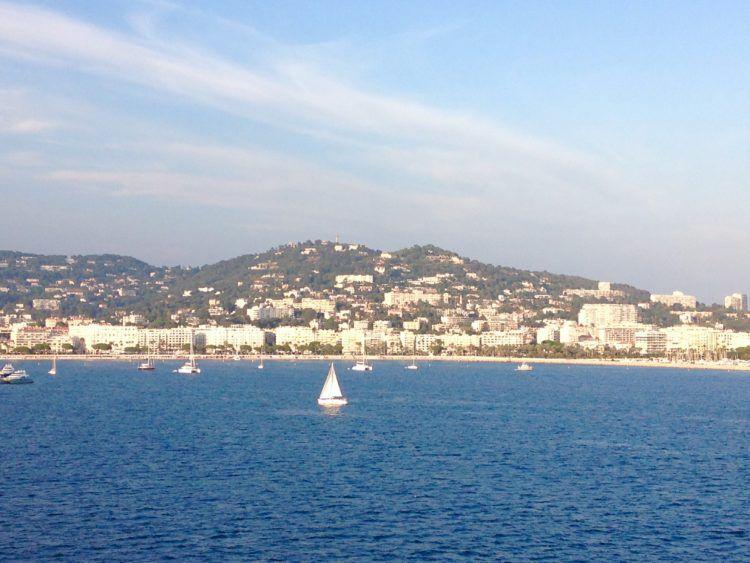 In terms of the ship itself, although it is one of the largest ships at sea, getting around was easy for the most part. However, we did not enjoy that the casino was on a main floor in the center and allowed for smoking. There were other areas we never came across until the end of the ship such as the indoor nightclub and the outdoor sports deck. Therefore, I suggest checking a map of the ship at the onset! Most of the main restaurants, shops, and guest services were between three floors in the center of the ship. Some of the cool features of this ship included large digital touch screens which allowed you to make restaurant and show reservations. I definitely recommend this for the most popular venues. Wifi was available but a bit pricey so I did not purchase it but they did have a computer station on the ship. There was of course a gym with exercise machines overlooking the Mediterranean Sea, a full service spa, a barber shop, and "The Haven" which was an exclusive area for those wanting to spend more to get more. The main outdoor deck area had pools, hot tubs and a large kids zone with water slides!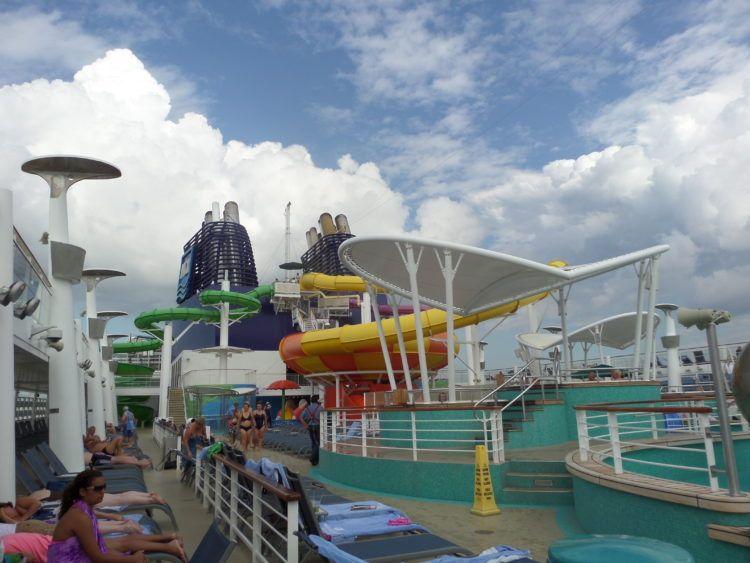 Norwegian has also partnered with Nickelodeon to have these characters in shows and activities with children on the ship.  For adults that wish for some privacy and quiet time there were several adult areas on the ship including the H2O deck with hot tubs, amphitheater style seating, a tapas bar and a large screen TV showing movies all day. The pool area also had rock climbing walls and I attempted this for the first time! It was scary but happy to say I climbed up to the top and back down with the help of the cruise staff and my fiance's encouragement. Enjoy his entertaining commentary in this video from my Youtube channel. 🙂
The Food: Ahh the food. The dreaded buffet. This is what people imagine on most cruise ships at the buffet-people in long lines grabbing at food, fighting over food tongs, pushing and shoving and even slobbering over the food. Well, I hate to admit to but this is pretty accurate although I have never seen slobbering ;-). The staff on Norwegian Epic did a great job of keeping the areas clean and there are multiple stations in the buffet area serving the same food and desserts and drinks which meant shorter lines. Expect a different theme every night such as seafood, Italian and Asian. Norwegian cruise line is known for "freestyle dining". This means no fixed dining times or preassigned seating that many people are used to on other cruise lines. You are able to dress casual or dress up and dine in any of the restaurants on the ship during the times they are open. However, be aware there may be a wait at the more popular free restaurants during prime eating time and it is wise to make reservations at the specialty restaurants.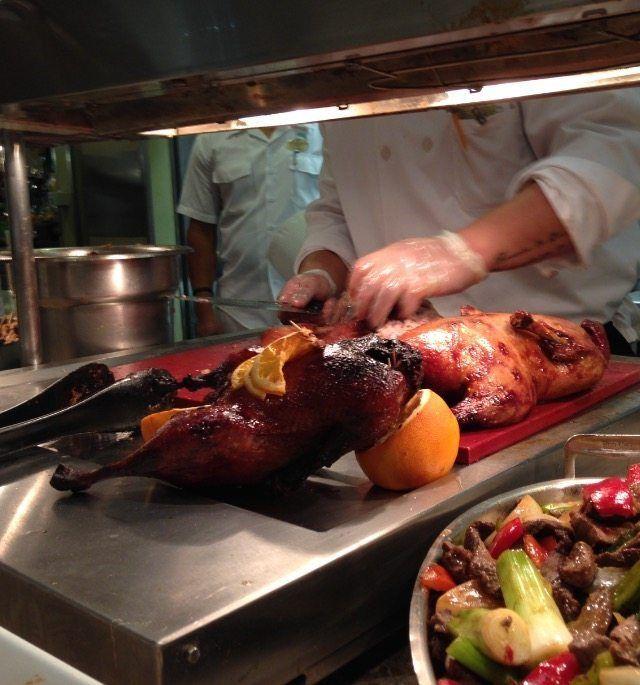 We preferred dining in the restaurants around the ship since you were seated at your own table with servers. Some had no charge while the specialty restaurants such as the Italian restaurant and steakhouse ranged from $15 to $40 per person. This is still much cheaper than a meal at a similar restaurant on land! We saved the best for last-Cagney's Steakhouse! It is modeled after a Chicago steakhouse and was very authentic. The food was outrageous as in that good!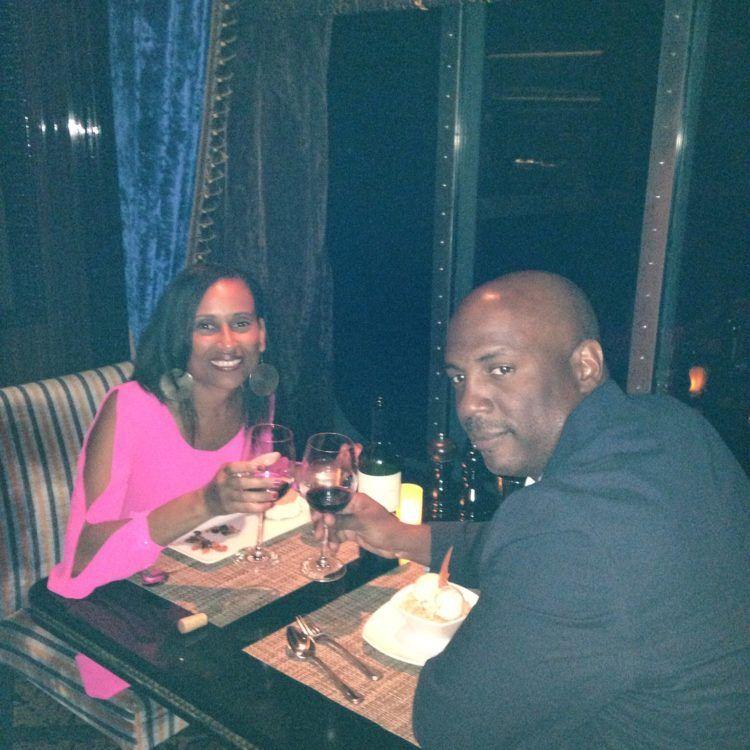 If you feel you will eat at many of the specialty restaurants it is worth it to buy a dinner package. There are also drink packages for soda and alcohol. There is a pub open 24 hours which is very convenient and one of my favorite things about a cruise-24 hour room service. On this ship there was a charge for room service between 12 am to 5 am. Most items were free but the large personal pizzas had a charge of $5. So delicious and so worth it!  For fans of "The Cake Boss" there is Carlo's Bakery on the ship. However, since these items were not free-I didn't try any. Lol
The Service and Entertainment: You will not get bored on this ship. The entertainment for all ages is constant and everywhere. Expect to see line dancing with a DJ or live band in the pool area or the staff juggling or leading an exercise class. Every night you will receive the cruise ship's on-board schedule so you can plan your day.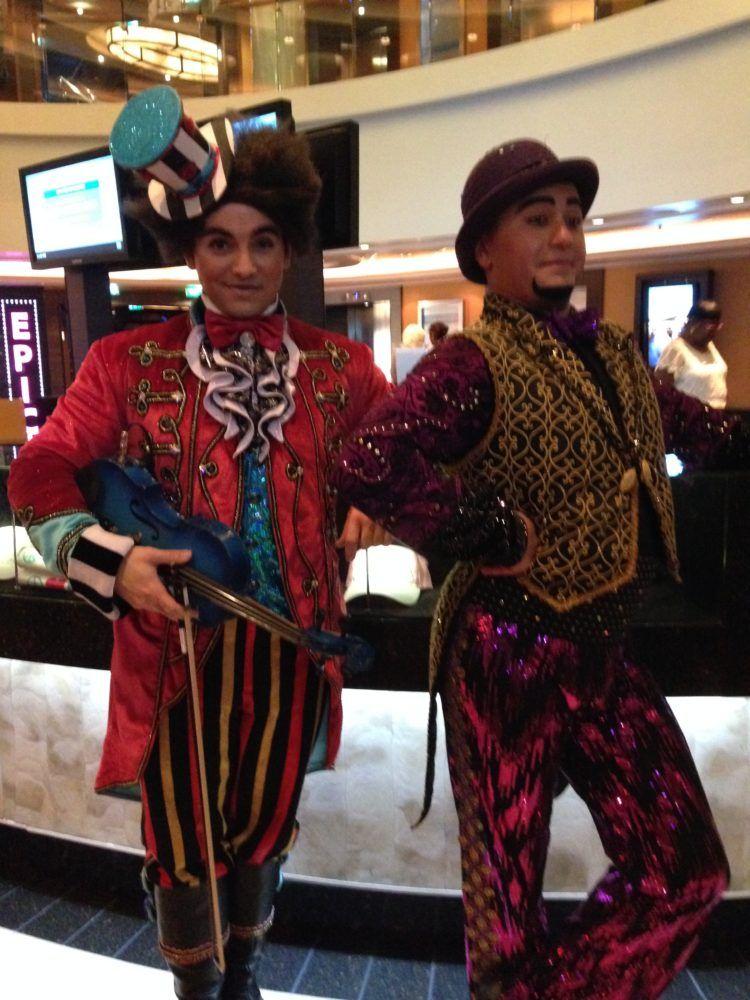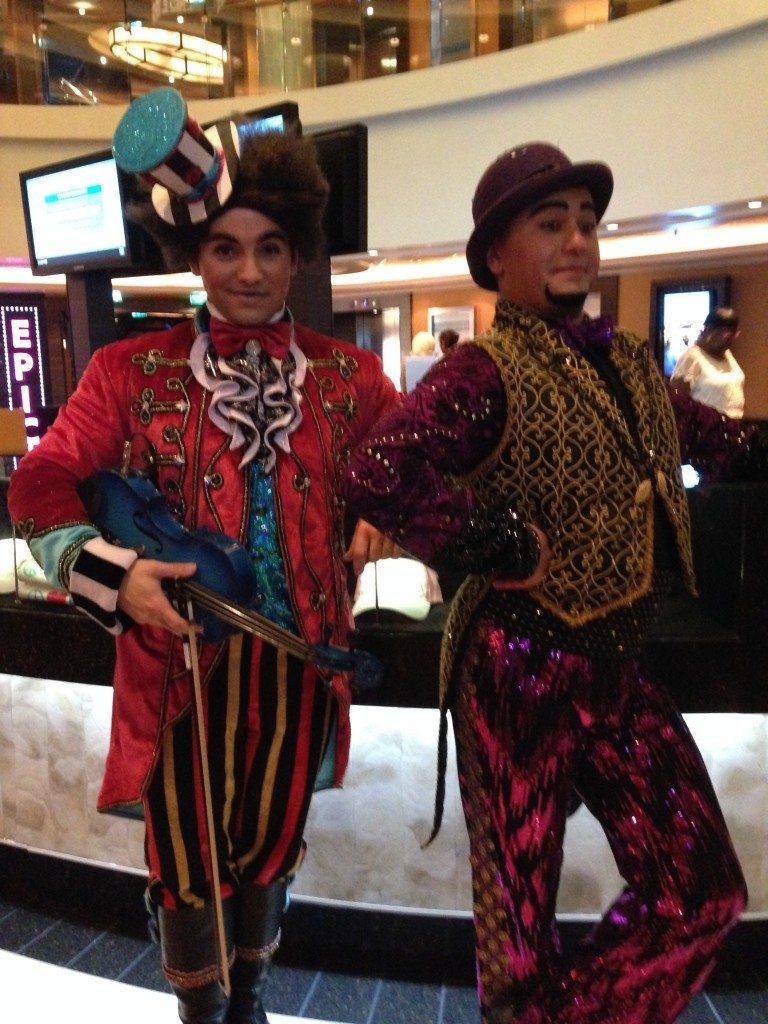 Some of the highlights on this ship include The Blue Man group show-yes the same one from Las Vegas and a dinner show called "Cirque Dreams"-not the Vegas Cirque du Soleil. There was also "Legends in Concert" and a "Howl at the Moon" piano bar. We also saw an entertaining Dreamgirls act. Look for a jazz club, an ice bar, a nightclub and the outdoor H2O deck which held parties at night under the stars. On the H2O deck we enjoyed the live Latin band with dancing as well as the "white hot party". The Norwegian cruise line offers bowling alleys on many of their ships. On this ship they were located in the "Bliss Ultra Lounge" which is the indoor nightclub as well as next to the 24 hour Pub. Not all of these activities are free. For instance there is a cover charge for the ice bar, bowling and the Cirque show.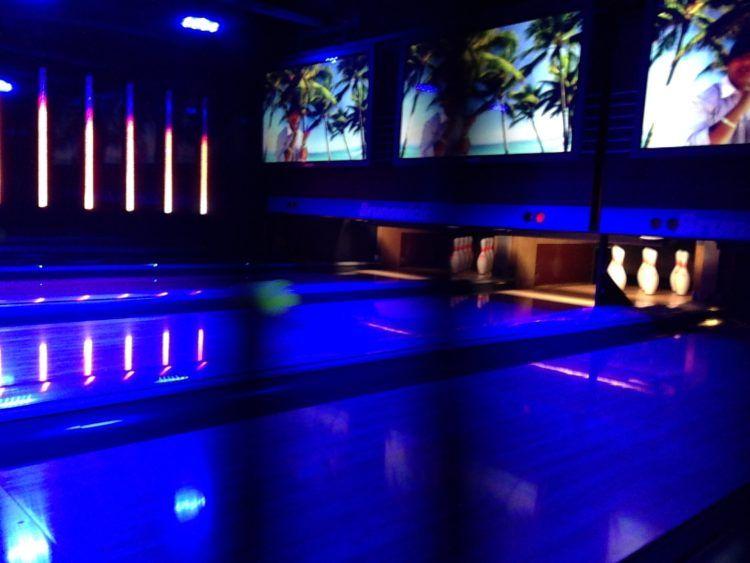 Tours/Excursions and the Service: Most cruise goers know that cruise excursions- which are tours of a port-are a crucial part of any cruise experience. There were a variety of excursions to choose from in each port and I found them to be very organized-pricey but organized. The tour guides were from the city or country we were visiting and I found ours to be friendly and informative… well except for the slightly snooty tour guide in Cote d Azur (The French Riviera). But, I have been to France so…;-)  The International staff of the Norwegian Epic cruise ship were courteous, friendly and helpful. There were the usual cheery cruise directors and assistant cruise directors that popped up everywhere! We kept wondering when they slept!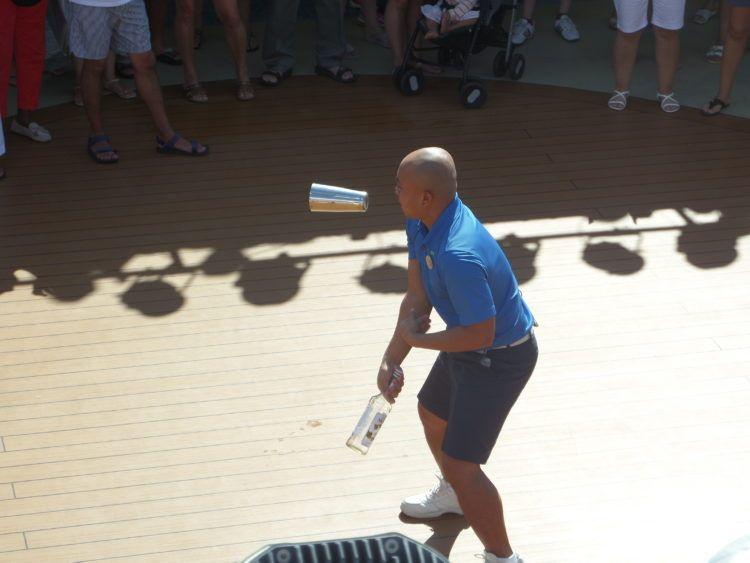 Overall, based on Cruise Critic ratings, I would give this ship 4/5. I am taking points off for the bathroom design and poor lighting in the room, the layout of the ship with the smoking casino area in the middle of the ship and some areas like the sports deck being hard to find.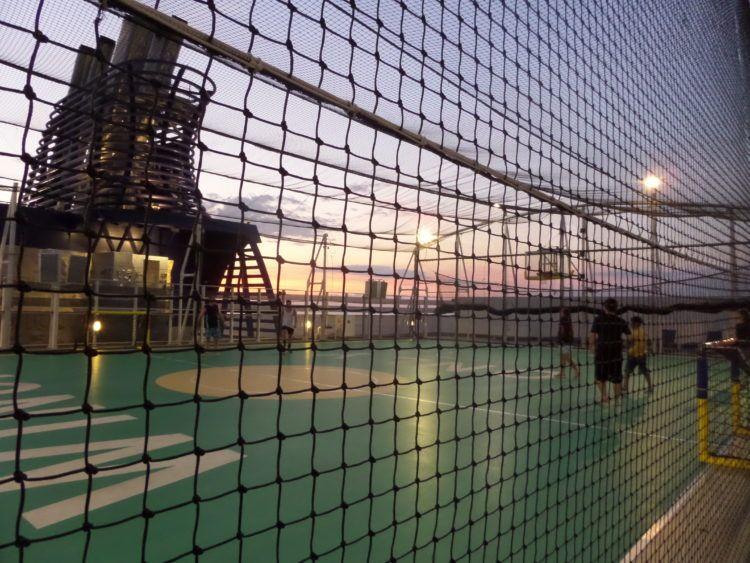 Also, the food was not memorable in the free dining areas and there were many areas and food places that surprised me with costs such as the ice bar, the bowling alleys and Carlo's Bake Shop. However, I loved my experience on this ship and would cruise again on Norwegian Epic! AND if you love to party-Norwegians know how to party! Check out this video!
For more information on Norwegian Cruise line visit their website. And I definitely recommend my cruise travel agent Al Richman of Cruise One!
AND as a bonus… if you are planning a cruise you will need tips and tricks to get the most out of your experience. You are in luck! I wrote a guest post on Kids Are A Trip entitled "10 Things To Know Before You Book A Cruise".
Have you been on a cruise?? If so, to where and on what ship/cruise line? Share your thoughts with us!  Before you leave be sure to read about two other cruise lines featured on this website including a Disney cruise to Alaska and Royal Caribbean's Oasis of the Seas through the Caribbean. Enjoy!
N.S.W.