Although many people dream of going to Brazil and Rio de Janeiro, there are a lot of myths and misjudgements that cloud this beautiful city. I was able to interview one of our male readers who recently returned from a trip there to ask him about his experience.
1) Three words to describe why you chose Brazil for vacation
I can't sum it up in 3 words but I chose Brazil because I have always heard great things from other men and woman who have visited there. I went to Rio de Janeiro. I like to travel and see the world and I particularly like to go to places where there is a beach and some culture. I chose Rio as the city to visit in Brazil since I was going for the first time with a group of 5 people and I wanted to go to where I felt it would be the most tourist friendly. It was my 40th bday so I wanted to do it up big. We rented a 4000 sq. ft. penthouse condo right on the beach with a great view.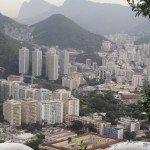 2) Favorite food
For me it wasn't really a favorite food but a favorite restaurant. The restaurant was called Porcao (https://www.porcao.com.br/porcaosite/porcao/unidade_ipanema.php) if you have ever been to a Brazilian steak house then you know what I'm talking about. They bring out all different cuts of beef, pork and chicken until you can't eat anymore and there is also a buffet salad/seafood bar. That was by far my best meal while in Brazil.
3) Favorite drink
Caipirinha
4) The beaches were…
The beaches were nice. Ipanema beach was much nicer than Copacabana beach. Less touristy and more of the local working crowd. The water was a bit rough most days so I did not venture into the water but it was nice to just relax on the beach sipping on drinks and taking in the sites.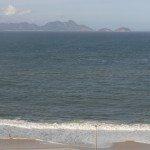 5) The first word that came to your mind when you saw the Christ the Redeemer statue was…
Amazing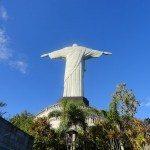 6) Biggest Misconception about Brazil…a)people from all over the world, especially men, go to Brazil just to "party" b)It is obvious everywhere how poor the people are c) there is a lot of crime and tourists need to be very careful
Choice A is the biggest misconception. While there are definitely beautiful women there, it's not like some land where perfect 10 women are just wandering around the streets looking for men. There are prostitutes but they are not everywhere you look and they don't harass you so if that's your thing then you can find them. There are plenty of regular college educated working class women that are there as well and they are like women anywhere else. There were tourists from all of over the world there. Men and women. I've been to third world countries where it's very poor and I did not see that in Brazil. They have favelas which are their ghettos/projects, whatever you want to call it and yes it is very poor there but they are not located right in town so you could very easily be in Rio and never see them other than when you are up in the mountains sightseeing where you can see them from a distance. As for the crime- I felt completely safe the whole time. I do not doubt that there is a high crime rate there but I felt like the locals were very welcoming to other black folks so we were fine.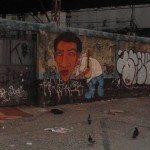 7) Did you feel safe?
I felt very safe. You obviously know that there is crime there as is anywhere so as long as you stay on the main streets and take cabs everywhere you will be fine. I never felt threatened.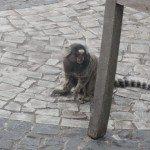 8) Favorite tourist spot
Christ the Redeemer statue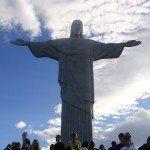 9) Favorite non tourist spot.
Lapa –Lapa is an area downtown where on the weekends they have a huge outdoor kind of block party but it spans several blocks and streets with bars lining the streets and people hanging out in the streets listening to live bands, street vendors, dancing etc.. The vibe was electric and again everyone was welcoming considering it wasn't really a tourist area. It was like one big party in the streets or you could go in and out of the many bars that lined the streets. Great time.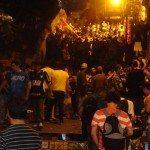 10) Three words that describe the people of Brazil
Friendly, Fun, Accommodating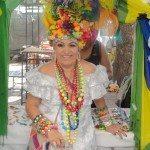 11) Would you go back?
I would definitely go back
12) Three words that describe your overall experience there
Amazing, Adventurous, Relaxing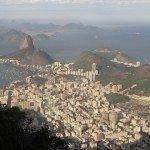 A generous thank you to D.Bass for sharing his thoughts and experience with us!
N.S.White