I recently consulted several female travel bloggers for my informative and fabulous travel post "Vacation Getaway Ideas from Travel Bloggers!". Soon after I discovered the well traveled blogging team Passport Players on Instagram. I was intrigued by their amazing pictures and captions. Therefore, I asked them to do a corresponding post from a male perspective. They have gone above and beyond taking us around the world and adding categories of their own!
Here is a brief bio of DeNorris Johnson the mastermind behind Passport Players: "Born and raised in Atlanta, I didn't get on my first plane until I was 19 years old.  Now I have been to 34 countries and counting.  I work as a consultant for a software company now, but in my spare time I feed my addiction for traveling."
Adventure trip: (1) South Africa or (2) Peru
Are you an adrenaline junkie?  If so, then South Africa is perfect for you. From safaris, to shark diving, and ostrich riding, South Africa has a variety of activities to catch a good adrenaline rush.  The most exciting tour I've ever went on was Shark Diving in Cape Town.  It's definitely something to put on your bucket list.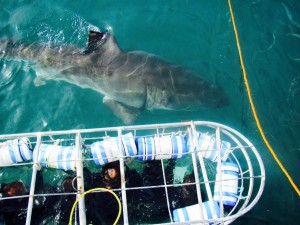 Like South Africa, Peru has a lot to offer.  Peru is home of Machu Picchu, the Nazca lines, the Amazon Rainforest, the Inca, and every type of terrain on Earth.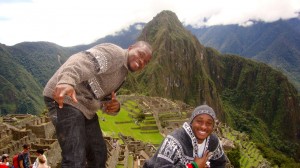 Culture:  Cuba
Due to the embargo placed on the island in 1960, visiting Cuba is like stepping into a time machine.  You'll ride in enough cars from the 1950s to make Richie Cunningham jealous.  Cuban food tastes great and is cheap. The locals are super friendly.   Their history is intriguing with the embargo and the infamous Cuban Revolution (Fidel & Che).  The nightlife is filled with great Afro-Cuban jazz , salsa dancing, and Mojitos.  To sum it up, Cuba is off the chain!  It is in my top 3 countries I've ever visited.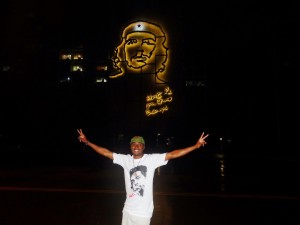 More bang for your buck:   Thailand (and most places in Southeast Asia)
Similar to South Africa, there is a variety of activities to do in Thailand.  The difference is the price tag.  Your USD will go far in Thailand.  The tours, the food, the accommodations, and the taxis are all inexpensive.  To give a good example, a taxi ride that would have cost $40 USD in Atlanta, only cost $3 in Bangkok.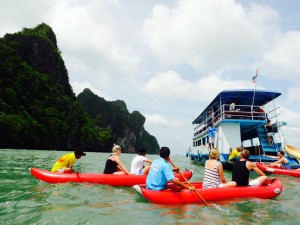 Put it on your bucket lists: Trinidad Carnival
Put Trinidad Carnival on your bucket list and thank me later.  The weeks before Carnival, there are parties at all hours of the day featuring the best Soca artists in the world.  Carnival kicks off at 2am with "Jouvert" which is a large street party that usually involves dancing through the streets while mud, paint, or powder is showered on you. Once Carnival starts, it's nonstop dancing to Soca in your costume while your band weaves through the streets of Trinidad.  There's also a good bit of history involved as the origins of Carnival is rich in ancient African traditions. If you decide to go to carnival, make sure you join a band and get a costume.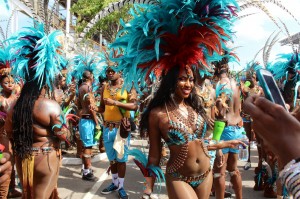 Solo travel:  Brazil
If you're going on a solo trip, you want to go to a place where people are open and willing to talk to strangers.  Very few people on earth are as open, cool, and friendly as Brazilians.  There are twice as many people of African descent in Brazil than in America.  Because of that and our common history, going to Brazil feels like a visit to your cousin's house.   You'll feel welcome amongst the bruthas and sistas there as long as you can speak a little Portuguese and understand them.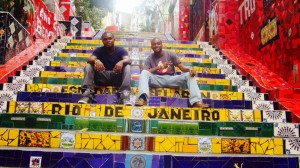 Nightlife: (1) Tokyo or (2) Paris
The Japanese know how to party and will party until noon the next day.  If you go out dancing in Tokyo, don't make the same mistake I made by booking an excursion the next morning… There's a good chance you won't make it.
Paris has such a great variety of nightlife.  I went to jazz clubs, blues clubs, salsa clubs, and even true hip-hop clubs that made me feel like I was in a NYC club in the late 80s.  Because Paris is the #1 tourist destination, you will meet people from all over the world in Paris nightlife.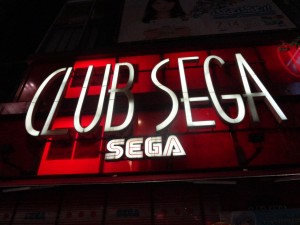 Romantic "Booc-cations":  Costa Rica
When people think of romantic vacations, they always think of Paris, Bora Bora, Maldives, etc.. So how about we suggest something out of the norm.  Costa Rica has enough beautiful beaches, nature tours, adventurous activities, and volcanic hot springs to keep everyone satisfied.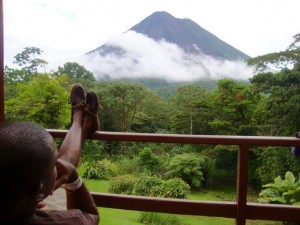 Most underrated country:  Mexico
Whenever I tell people that I'm going to Mexico, they always make a comment like "Don't get shot by some drug cartel." They have the same mislead fear about Mexico as white folks have about a lot of black countries the media deems "dangerous".  This wild-wild-west version of Mexico is only found in the northern parts of Mexico.  Other parts of Mexico are full of nice restaurants, beautiful beaches, adventure, ancient pyramids, and ancient African stoneheads which reference the African presence in the Americas before Columbus.  Between Mexico City, Cabo, Cancun, and Tulum, there's plenty of things to do and see to fill up your itinerary.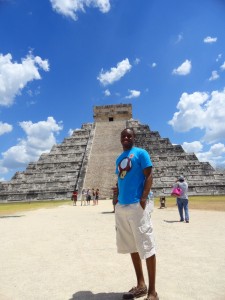 I would like to sincerely thank Passport Players specifically DeNorris Johnson for sharing his picks, pictures and experiences with us! Please visit their site for more information and follow them on Instagram at PassportPlayers. Have you been to any of these countries? If so share your thoughts with us!
N.S.W.