When most people think of Steve McQueen they probable think of this guy>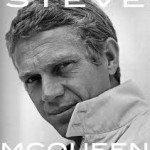 NOT  this guy >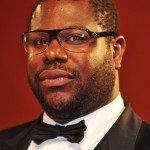 The Steve McQueen that most people are familiar with (depending on your generation) is the famous movie star, Academy Award nominated actor on the left often referred to as the "King of Cool". He was most popular in the 60's and 70's for movies such as The Thomas Crown Affair, Bullitt, The Getaway, and Papillon, as well as the all-star ensemble films The Magnificent Seven, The Great Escape, and The Towering Inferno. He passed away on November 7th, 1980.
But the "New" Steve McQueen is taking Hollywood and the World by storm. He is the award winning director of the critically acclaimed film and predicted Oscar front runner  "12 Years a Slave".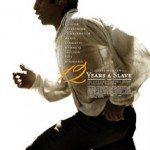 Here are 12 other facts you may not know about him.
He was born in London, England and resides in both London amd Amsterdam.
He is of Grenadian descent.
During a 2014 interview, McQueen mentioned that he had a very bad experience in school due to being placed in a class for students believed best suited  "For manual labour, more plumbers and builders, stuff like that." The head of the school would later admit that there had been "institutional" racism at the time.
He studied fine art at Goldsmiths College, University of London where he first became interested in film. He has a B.A in Fine Art from Hammersmith and West London College.
One of his styles of film is considered to be Neo-noir (English:New-black). This style of film makes use of classic noir film elements from the 40's such as black and white, heavy emotional topics and silence into modern motion pictures.
He started his career in selected short films and made several between the years of 1993-2002. These include Bear (1993), Five Easy Pieces (1995), Just Above My Head (1996), Exodus (1997), Western Deep (2002). In addition, there is his  2007 short film Gravesend.
After returning from Iraq as an official war artist, in 2006 he  produced "Queen and Country" in which he commemorated the British soldiers who served in the Iraq war by presenting their portraits as a sheet of stamps.
8. He made his first feature film Hunger in 2008 about the 1981 Irish hunger strike. It premiered at the 2008 Cannes Film Festival. Steve McQueen received the Camera d'Or (first-time director) Award at Cannes. He was the first British director to be awarded this honor.
9. In 2009, it was announced that Mr. McQueen was picked to direct Fela, a biopic about the Nigerian musician and activist Fela Kuti.
10. For his artwork he is the winner of the the Turner Prize, the highest award given to a British visual artist.  In addition for his visual art works  he was appointed Commander of the Order of the British Empire  in 2011.
 11. McQueen is known for his collaborations with actor Michael Fassbender who has starred in all of McQueen's three feature films, Hunger  (2008), Shame (2011) and 12  Years a Slave (2013).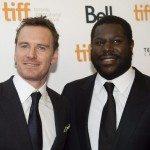 12. His current feature film , 12 Years a Slave,  recently won him the award for best director from the New York Film Critics Circle.
I must say I enjoyed reading and learning more about this fascinating man, artist and director. I look forward to his future works. If you have not seen "12 years a Slave", I highly recommend it! I predict numerous Oscar nominations on January 16th and I am hopeful for wins in the  best director category for Steve McQueen and best supporting actor category for Michael Fassbender on March 2nd.
N.S.W