A Date With Legends
One rainy night in Miami, my husband and I set out to fulfill our promise to each other. It was date night and although the weather was perfect for snuggling in bed, we took to the highway for a jazz concert. The draw? TS Monk III and Ernie Watts, covering the best of John Coltrane. After taking a tour of the theatre while trying to find our seats (how embarrassing), I could not help but notice the diverse crowd. Twenty somethings, the elderly, and people of all colors waited, together, in anticipation of what was to come.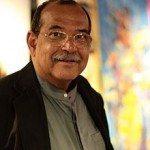 First out the box was Ernie Watts and his band covering classic Coltrane tunes such as Giant Steps and Naima. He sprinkled his performance with stories of when he first discovered Coltrane as a child and explanations as to why John was so different. To hear this music live, without much diversion from the original, was stirring. The music moved me, as only authentic music can tug at your body and your soul. Instead of putting me to sleep after a long week, I was awakened. And I was not the only one. A gray haired women in front of me would burst into applause, lifting her off the chair every time. Not to mention the piano player, slapping his foot down on the stage without shoes. Bet he thought no one noticed!
Then came Equinox, a smooth, romantic tune that stimulates and relaxes at the same time. The perfect moment to close your eyes and get close to the one you love. Ernie gave his all and it was a performance worth seeing again.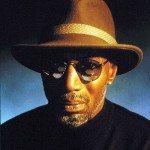 Not to be outdone, the one some call a prodigy was up next. Like the son of a huge jazz legend, TS Monk III took long strides onto the stage. Immediately, his big band sound struck a contrasting note to Ernie's grooving jazz. The band's horn section consisted of several saxophones, a couple trumpets, a tuba, trombone, and a French horn. Big brass sound! It was rounded out with TS on the drums, a double base, and a woman that played the piano intensely. Unlike a more choreographed presentation, the band seemed to piece it together on the spot. The bandleader routinely looked around the group signaling when to play and giving instruction. They even tried a song that they had not practiced. Interesting and unconventional. But it made it seem as if you were in the studio with the band, as they improvised their way through a tune.
TS added a personal touch, which was the best part of the show, when he shared why his father was the best, how he taught him everything, and provided special insight on some of his father's songs, including the one he created for him. He made it feel as if you were eavesdropping on family secrets. But, once again, the music was great. Some tunes had a trotting tempo, very cool and controlled, as if the music knew exactly where it was taking you. While others featured passionate solos, coupled with the horn section that made you want to shout. And one man did. He howled as if he was in an old juke joint, feeling the spirit run through. Funny. But I guess that is what an unrehearsed, impulsive piece will do. At the moment my husband looked at me, our eyes agreed that it was money well spent.
Back into the wet night with smiles, kisses, and promises to keep the commitment of date night alive….never too busy to foster love to great music.
Dates – Ernie Watts information and tour dates: https://www.erniewatts.com/
T.s.Monk tour dates : https://www.songkick.com/artists/298819-ts-monk
Courtesy of TheBlackTye- "Like" their page on Facebook!