Puerto Rico has so much to offer. From beautiful beaches to waterfalls to the tropical rainforest to great cuisine and people. But by far the most interesting and pleasurable part of my trip there last August was the walking food tour through historic Old San Juan. We had an informative and entertaining tour guide that took us through historic areas of the city stopping at restaurants and cafes along the way to sample national drinks and dishes.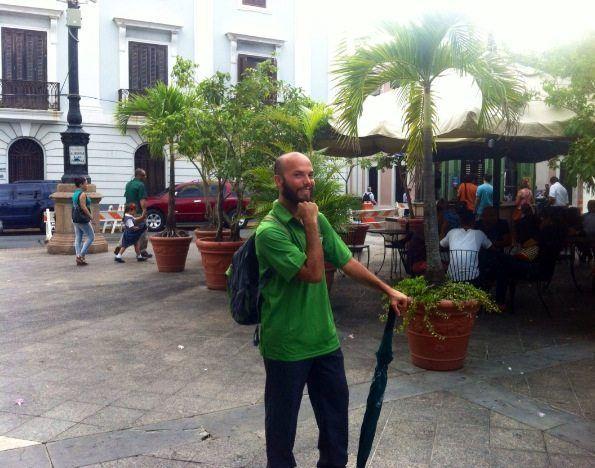 Old San Juan is the oldest city flying under the US flag and is the oldest settlement in Puerto Rico. The city is known for its narrow cobblestone streets and colorful stone and brick buildings dating back to the 16th and 17th century. There is a 42 foot wall that surrounds the city that offers breathtaking water and sunset views. Along with the people of Puerto Rico that come from a vast array of different backgrounds and ethnicities, the city is full of life and character.
But back to the food!! With this tour, your tour guide walks you through Old San Juan stopping at these historic points as well as restaurants along the way. Each restaurant is unique in appearance and location and offers something different. We had drinks and appetizers at 3, larger courses at 2, dessert and cappuccino at another. The group was intimate which allowed for asking questions and time for picture taking along the way.  All tastings, enough to feel pleasantly full, are included in the adult ticket price of $69.99. So the next time you are in San Juan, Puerto Rico be sure to book a tour with Flavors of San Juan for the Old San Juan Food tour.