Everyone has heard the names. Two of the greatest Jazz legends of our time. So I decided to speak with a Jazz aficionado-Parrish Underwood- to discuss his passion and admiration for these two great artists.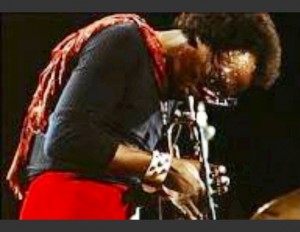 Miles Davis.
What is your first memory of him?
My first memory of Miles Davis was when I was in middle school. All of my musical influences began at home- my parents were music majors in college and graduate school and created a musical landscape for our household that spanned many genres. Though classical music permeated our home the most, my father had an extensive jazz and blues collection that included the likes of Count Basie, Duke Ellington, Louis Armstrong, Charlie Parker, Fats Domino, B.B. King, Muddy Waters, Ahmad Jamal, Sonny Rollins, Chick Corea, …and ultimately, Miles Davis.
Favorite album and why? Least favorite and why?
My favorite album is Bitches Brew. This album opened my soul to jazz! I consider it to be a departure from Bop and was the bridge that connected jazz music to a wider audience though a new sound- jazz fusion which was popularized by Davis. I imagine if I were an enthusiast during this time (I wasn't born until a year later), I would have been part of that "wider audience". Bitches Brew is funk, rock, and rhythm and blues all sitting on a foundation of disciplined jazz. Incidentally, Bitches Brew is the first album I ever listened to by Miles Davis and would ironically connect me to the prior eras of the jazz culture and its influences on society.
My least favorite album is Sketches of Spain. With that being said, I'd hold up Sketches of Spain to many "favorite" albums by other musicians. Sketches of Spain is both masterful and masterpiece! What it lacks is my personal ability to appreciate these compositions as an orchestral "work" which is exactly what it is a la George Gershwin's Porgy and Bess. An "adult" jazz album, Sketches of Spain appears themed which makes the music feel controlled and not improvised as many believe to be the genre in its purest form. But, Sketches of Spain continues to grow on me as the years pass and I'm certain that one day I'll find myself reaching for it first among the many albums in my extensive collection.
How does listening to his music make you feel?
Listening to any album by Miles Davis makes me feel "cool". Sounds cliché but Miles Davis defined cool in a manner that was part virtuoso and part maverick. Sounds like the definition of Jazz doesn't it?!
The best thing about him. The worst thing about him.
I always had the sense that Miles Davis was unapologetic. Having paid dues under the likes of Charlie Parker and Dizzy Gillespie, Miles honed his skill with the best of the era (many of whom are considered to be the best ever) and stood as a giant among men of the jazz movement. Miles carved a path for himself which ultimately was followed by others and did so in a style all his own. At the same time, this aspect of his personality and behavior generated a lot of sentiment among musicians that Miles was difficult to work with.
Do any modern day artists compare to him? If so who?
I think its difficult to listen to any contemporary trumpet players that have not been influenced by Miles Davis in some way or form. Miles Davis' career spanned some of the most influential eras (some of which he led the way) in jazz music including bebop, cool, bop, fusion and so on. It would be nearly impossible for any musician or student of jazz to find an element of their style that doesn't channel Miles Davis' spirit. Those that come to mind include Terrance Blanchard and Roy Hargrove, Jr. I'd even go so far to say Wynton Marsalis. Those who know the history between Miles Davis and Wynton Marsalis would disagree but I venture to say it's certainly worth exploring in terms of intonation, style and approach.
JOHN COLTRANE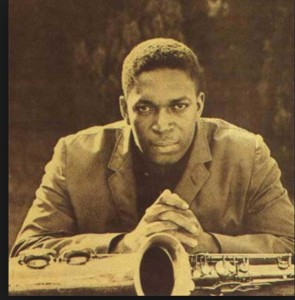 What is your first memory of him?
I began playing the saxophone in elementary school. It was then that I became familiar with John Coltrane (through my dad) but I did not develop a true appreciation for his music until college.
Favorite album and why? Least favorite and why?
My favorite album is Giant Steps. This is the album that distinguished Coltrane as a master musician. The literal and figurative dexterity showcased by Coltrane provides a glimpse of what one can only assume to be countless hours of practice in pursuit of mastery. From the title track through the melodic and emotional "Naima" (named after his first wife, Juanita Naima Grubbs), Coltrane plays with a passion that screams assertiveness and musicianship. Giant Steps is an album of command and at the helm is John Coltrane.
How does listening to his music make you feel?
John Coltrane was a perfectionist! Listening to him often reminds me that I have yet to develop my craft- whatever that may be; to put time, effort and seriousness into my work in order to reach perfection. Just listen to any of his music. It's clear he devoted his life to mastering his horn, sound and compositions.
The best thing about him. The worst thing about him.
John Coltrane was not only a perfectionist, he was a student- always learning, creating and experimenting. This experimentation allowed him to create a musical catalogue that garners the admiration of many generations and commands the respect of musicians of all walks and fame.
Coltrane pushed the envelope and with it had to deal with his share of critics that could not appreciate his direction in musical style. Interestingly, it is not a coincidence that the evolving musical styling's of John Coltrane often mirrored what was taking place in his life. For instance, the famed album, "A Love Supreme" (which is a deeply spiritual album) was created following a spiritual awakening of which John Coltrane credits for finding the strength to kick his heroin addiction.
Do any modern day artists compare to him? If so who?
Ravi Coltrane- John's second of three children frighteningly resembles John Coltrane musically. Sure, Ravi bears the name and one would assume he picked up the saxophone following in his father's footsteps but Ravi was only 2 years old when his father died. Its one thing to develop or mimic musical nuances of other musicians from studying their works but the sound and embrasure of Ravi Coltrane is eerily close to the signature sound of John Coltrane.
Our thanks to Mr.Underwood for sharing his thoughts with us. Who are your favorite Jazz artists?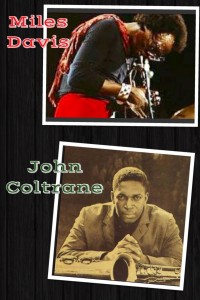 Click here for a list of top jazz collectibles that are available for purchase!
N.S.W.