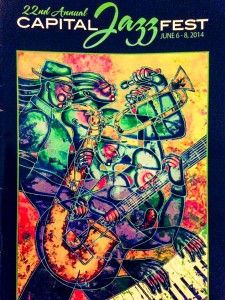 On the weekend of June 6th thru 8th I traveled back to my former hometown of Washington DC for the Capital Jazz Fest. I previously lived in the area for 8 years and during that time I attended the festival and have fond memories off doing so. I credit the Capital Jazz Fest for introducing me to contemporary jazz in my early thirties. It has been a love affair ever since. Besides seeing all the great acts I was also excited to visit with all my great friends in the area and enjoy DC in the summertime vs the cold winter air of the past 2 inaugurations!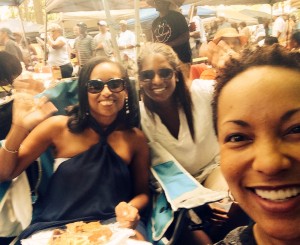 The Capital Jazz fest took place over 2 ½ days at the outdoor Merriweather Post Pavilion in Columbia, MD. This year's festival was dedicated to the legendary George Duke who passed away last year.  You have a choice of purchasing tickets to each day's events or multi day packages. There are usually two stages on Saturday and Sunday and you can choose to purchase the more expensive covered seats or the general admission lawn seats. The entire area is packed with food, clothing and art vendors and of course people! You have to love being around people because there are crowds and lines everywhere! You are allowed to bring in tents, chairs and coolers which all allows for a great all day affair if the weather cooperates.  This was my first time experiencing the tent, catered food aspect thanks to my Atlanta neighbors and friends who invited us along to join their family and friends who have been doing it for 20 years! We had a blast!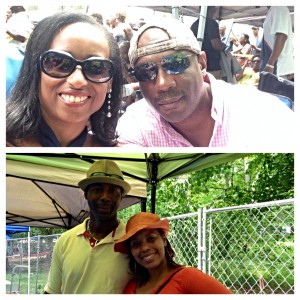 So the music! The lineup this year was incredible! There is the traditional "soul" stage now called the symphony woods stage which profiles R&B artists and then there is the pavilion stage which profiles jazz artists. There was no doubt that I would be attending Friday night's performance at the pavilion stage of John Legend followed by Erykah Badu! John Legend did a special "acoustic piano" performance which really showed off his vocal abilities. Some commenters felt it was too slow and boring but I am a romantic and love his songs so I enjoyed it. Then came Ms.Badu herself! I have seen her at least twice before and she has never disappointed! I love her energy, her renditions of all her songs and her band is amazing! She is just soooo soulful. At the end of her hour she actually asked them to turn the lights back down because she wanted to keep going! She was feeling it! Lol A true artist.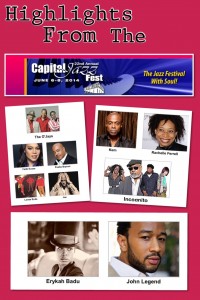 I was unable to attend on Saturday but some of the acts included Les Nubians, Kylmaxx, Regina Belle, Dwele, Rick Braun and Chaka Khan. On Sunday we returned in time for Joe who gave a powerful vocal and charismatic performance. We spent most of our afternoon at the "soul stage" so the acts that followed included Faith Evans, Peabo Bryson, Loose Ends and the O'Jays. We enjoyed them all. Of course the O'Jays stole the show and dare I say have many more years of performing left based on their energy and moves! We then moved to the pavilion stage to hear one of my favorite bands. Incognito! It was a pleasant surprise to have Maysa join them on stage for several songs! The night ended with the beautiful and romantic tunes of KEM. He serenaded the crowd in all white under the stars.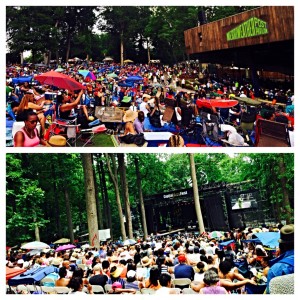 The date has already been set for next year's festival! June 5-7, 2015.  However, you do not have to wait until next year to enjoy the sounds of great contemporary jazz and soulful R&B. The Capital Jazz presents "The Super Cruise VIII" from October 18-26th, 2014. Artists include Fourplay, Kirk Whalum, Lalah Hathaway, Cameo, Mary Mary and Patti La Belle! Visit their website for more information.
Where you at the Jazz Fest? If so share your thoughts with us!
N.S.W.