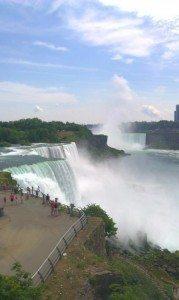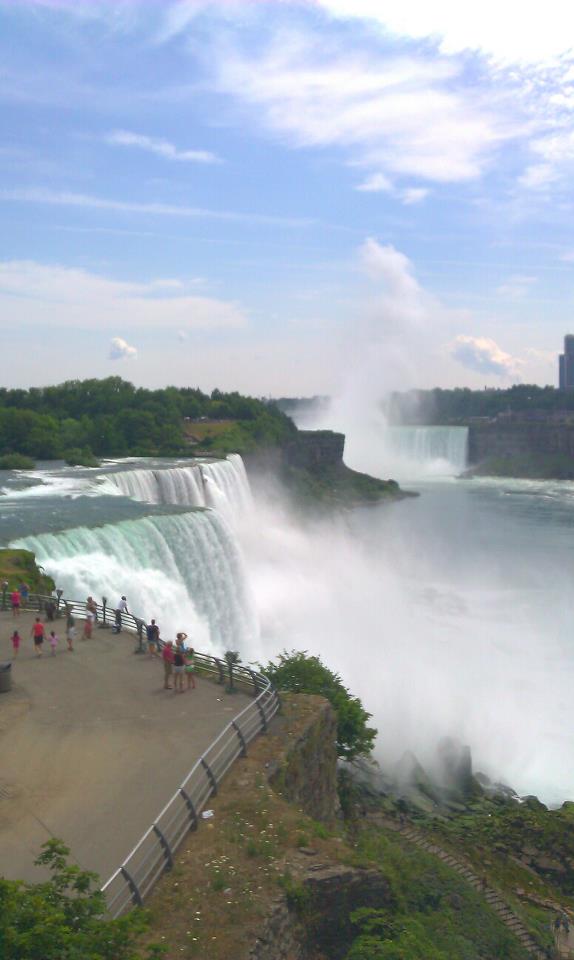 ICE WINE IN NIAGARA FALLS: BARRELS NOT INCLUDED
"I just realized. I've been here before."
This was my first reaction after entering Schultze Vineyards & Winery for an Ice Wine Tasting. It was below zero with the wind chill. Perfect weather for ice wine. Because any weather is perfect weather for ice wine.
I immediately recognized the characteristic warm interior, from the pumped up heat to the cherry wood tasting bar and chandelier lighting. It is a welcoming place. It had welcomed me a few years earlier during a bus tour. It was a good tour, which is why I remembered it.
Michelle Blackeley, Communications Manager with Niagara Tourism & Convention Corp., had arranged for the Buffalo Girl's team to have a private tasting with owner Ann Schultze. I was one happy camper.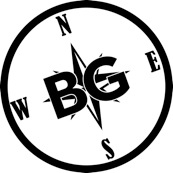 The Buffalo Girl Team consisted of myself, two assistant producers and guest co-host, Nationally Acclaimed Author, Alycia Ripley. Alycia and I, both Buffalo writers and rightly comfortable with sarcasm, get along famously.
We were there to sample Ice Wine. With the warm summer, the harvest yielded grapes especially sweet this year, and with a harvest in November there is no better time for sampling than late fall & early winter. Ann graciously included non-ice samples, and I was surprised to find my favorite among them.
Our tastings included Vidal Ice Wine 2011 (retail $49.95) and Block Three Ice Wine 2011 (retail $54.95), as well as Schultze's Late Harvest 2010 (retail $24.95). Of the Ice Wine, the Block Three was by far my favorite with its rose petal and honey sweetness. But the AP's and Alycia both favored the Vidal, a Schultze specialty, with apricot and raw honey that lingered on your palette.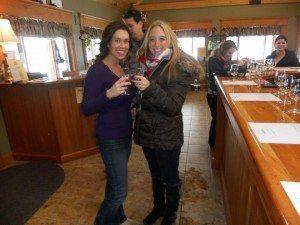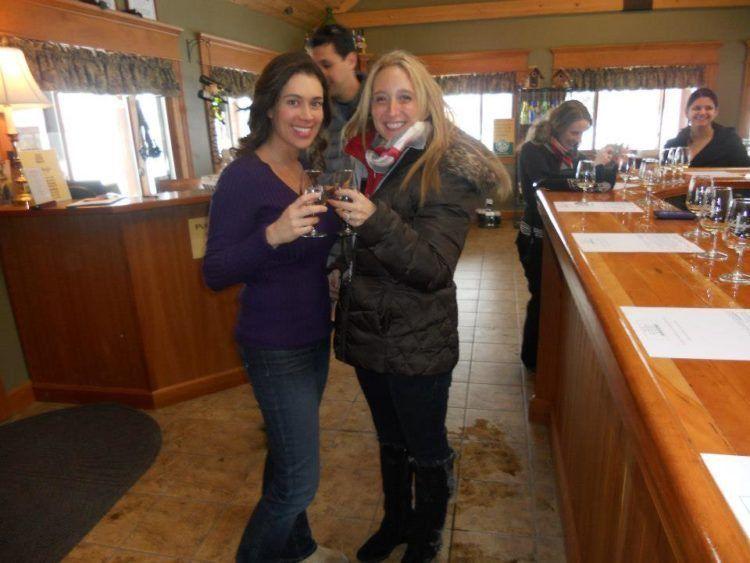 Given my penchant for overly sweet wine – I actually like Manischewitz – I was amazed that my favorite of all the wines offered was the Late Harvest. I had to resist downing the glass. We hadn't yet had lunch and tipsy, while fun, is far from professional.
The tasting room has a bar, but it also has a shop with beautiful items from local artists. There are painted glasses, wine bottle candle kits, and, for those looking to pack a few bottles, luggage appropriate wine holders to keep both your wine and accessories safe on the way home.
After the tasting and shop exploration, Ann and her husband, Martin, took us back to the magic room where the juice is fermented. Martin, a lively character with a German accent and wine in his blood, mostly stays in this area while Ann runs the front.
Martin, dressed in an orange hooded sweatshirt and jeans, laughed at our 5 layers of down coats, scarves, foot warmers, gloves, mittens, hats and fur-lined hoods before proffering a glass of juice. The juice would eventually become Ice Wine. They don't sell it. The harvest is of frozen grapes – there is far less water – so all of the grapes are needed for wine. But it is phenomenal.
I would buy that juice, floaty fruit bits and all. Alas. But I have to give thanks to Martin for offering us a taste, given the scarcity.
Martin's family has been in the wine business for generations, and his connection with Ann, whose family (surprisingly) ran a funeral home, has yielded both a successful marriage and a seriously tasty brand. Demand is growing at a fantastic pace.
The Schultze winery is part of the Niagara Wine Tour. The Tour costs $25 (that is not a misprint). You get a "passport" with a map of participating wineries, discounts and tastings. The passport is good for a year after purchase, so you don't have to hit every winery in one trip. Take your time. Be good to your liver.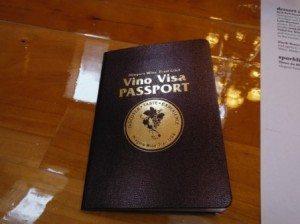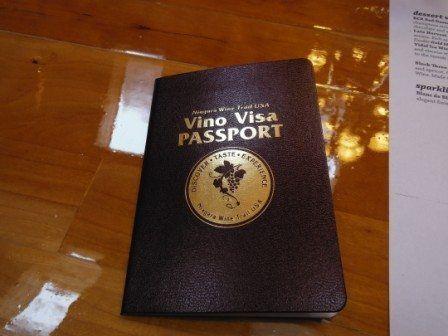 Each winery has its own unique atmosphere and wine. There are "romantic" wineries, "freedom wineries", even a "Honeymoon Trail." Your passport is stamped as you go, making it also a great souvenir.
If you didn't pack a designated driver, there are plenty of buses, cars and limos offering tours, many through the passport itself. Michelle recommends visiting https://www.niagarawinetrail.org/pages/limo-policy.html for more info and reviews.
If you're not into a Tour, many hotels offer tastings. You can taste, tip and tumble back to the safety of your room without even leaving the building. This is upstate New York and southern Canada. It rains. It snows. It's gorgeous and deserving of a long vacation. But if you don't want to brave the elements one day, here's a good option.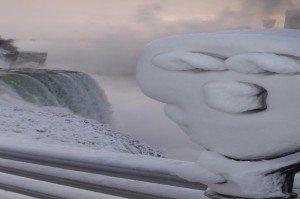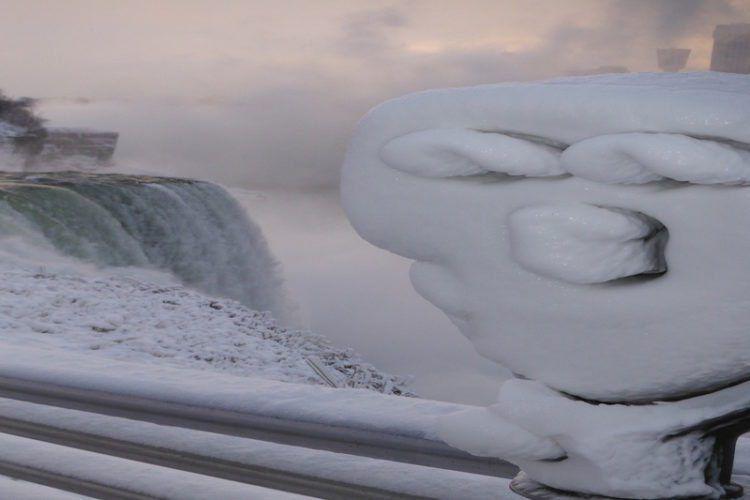 The Luxe Giacomo Boutique Hotel, blocks from the Falls, generously prepared a sampling for us of their Ice Wine selection. It was delicious. Typically, hotels will offer both award winning vino and some less expensive options. The Giacomo fits that bill.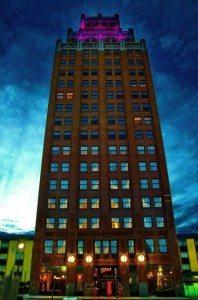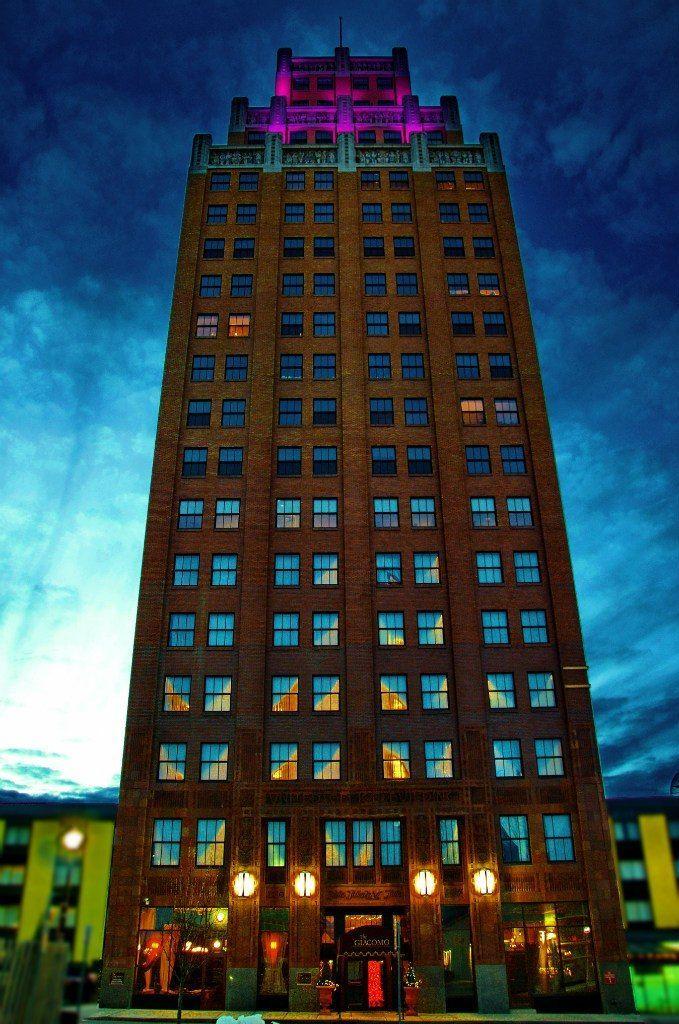 Tasting in a hotel near Niagara Falls has other benefits. After you're warmed up from the wine, take a stroll to Prospect Point – Niagara Falls' best viewing area in the U.S. Prospect is easily marked by trails, connects to a system of hiking paths that take you amidst the Falls, and it has well-kept public restrooms about 50 feet away – bonus. Especially after wine tasting.
Please just do us all two favors. First, leave the barrels for the wineries. People here will not be impressed if you try a tumble over the Falls. They will think you were a moron. Because you were. (Notice the Past Tense). And two, do not lean over the railings (DO NOT TRY TO TOUCH THE WATER) after your tasting.
That is not a train you hear at Prospect Point. It's the power of a World Wonder crashing to the river below your feet. Stare. Embrace. Feel the rush from land. It's enough.
Cheers! And happy sampling.
Stacey V. Levinson
Stacey V. Levinson is a Travel Journalist based in San Diego, CA. She is the sole Contributor & Creative Director of     Buffalo Girl Travel, an Adventure Travel Website providing the World at a reader's fingertips at www.SeePlacesBeDifferent.com. Her multimedia articles have appeared worldwide in publications with a combined readership of over 2 million, including the     San Diego Reader &     Go World Travel. She can be reached on Twitter @StaceyVLevinson, on Facebook at www.facebook.com/StaceyV.Levinson, and by email at [email protected].
Useful Links: