So how many of you knew that along with practicing medicine, traveling and blogging I also organize and run a book club? It is called "A Novel Bunch"! A Novel Bunch is a virtual book club via our Facebook Group page and Skype discussions as well as a live book club here in Atlanta! Our last novel was Perfect Peace by Dr.Daniel Black. I initially come across this novel via goodreads, online and word of mouth from fellow book lovers. When a member of our group suggested it as one of her favorite novels I knew we had to read it.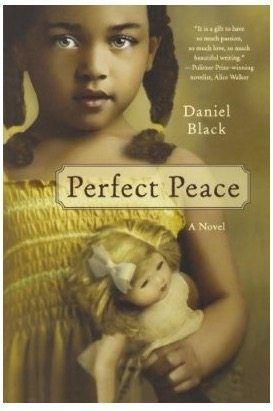 The story in the novel Perfect Peace is not a settling one. In a rural, poor, Southern town in Arkansas a Black mother decides after giving birth to 6 sons to raise her 7th son as a girl. She names her Perfect. Perfect Peace-Peace is the family's surname. Her husband is none the wiser since as the mother Emma Jean solely takes care of her "daughter". Having been abused by her own mother as a child she longs to raise a girl the way she wishes she had been raised. She imagined dresses and dolls and yellow ribbons in her hair and birthday parties with cake! Of course this plan is doomed to fail when Perfect and her friends get old enough to ask questions and experiment with their sexuality. When Perfect is around the age of 8, Emma Jean reveals the truth to her "daughter" that she is really her "son. What then ensues within the family and town is heart wrenching, suspenseful and reveals so much about gender, social status, education, forgiveness, self-awareness, domestic violence and even the role of the Black church. Yes-all these topics are tackled in 1 book!
[Tweet "In "Perfect Peace" a Black mother decides after having 6 sons to raise her 7th son as a girl."]
Within this novel there are so many unforgettable characters most notably Perfect's father and brothers. Everyone is given their own distinct traits, storyline and purpose. Through his detailed and masterful writing skills, Daniel Black paints the picture of this town in a way that will stick with you forever. Even the river that flows through town is a major character in the book! Our book club had the pleasure of discussing Perfect Peace with the author Dr.Daniel Black. Lucky for us Dr.Black lives in Atlanta! After earning his Ph.D. in African American Studies at Temple University, Dr. Black returned to his alma mater to teach at Clark Atlanta University. Dr.Black spent his childhood in Blackwell, Arkansas which explained to me how he could write such an authentic novel using the unique dialect of the area. Perfect Peace is his third novel published in 2010 and has been a bestseller!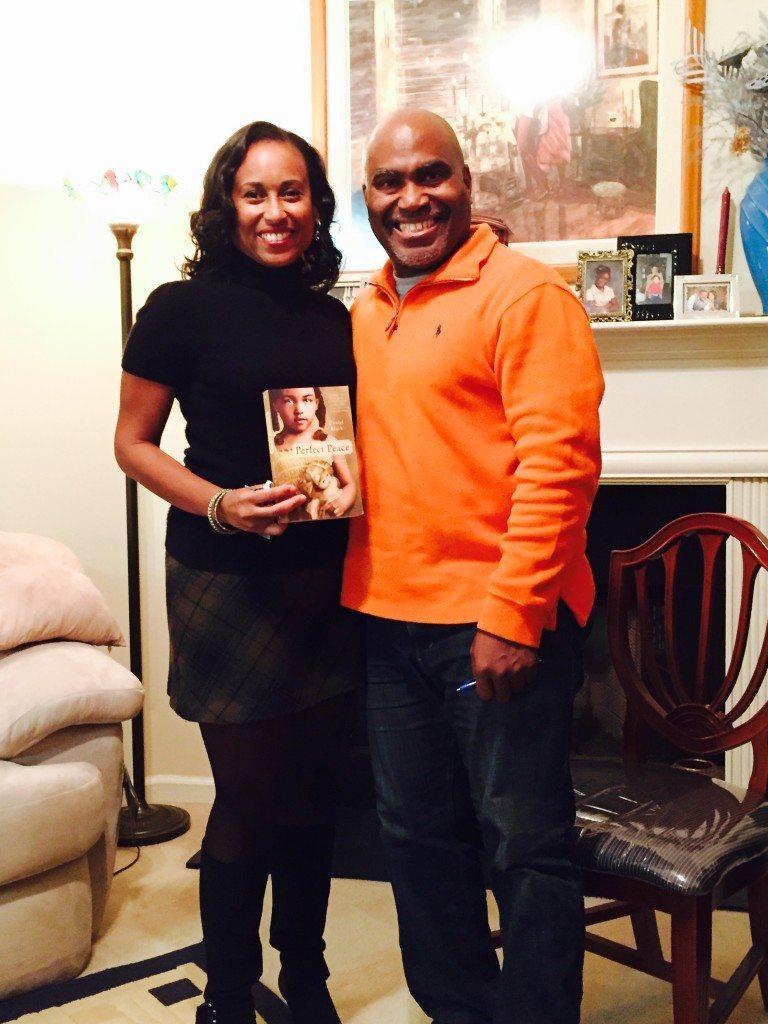 During our meeting, Dr.Black mesmerized us with his reading AND singing of passages from the book. He was surrounded by 10 Black women from our book club who were anxiously awaiting the opportunity to ask questions about this beautifully crafted yet disturbing novel. He enlightened us with insights about the book including the fact that every character's name has a meaning. When asked what inspired him to write this novel, he mentioned seeing boys and girls, men and women and being unable to tell their sex or gender. As we later discussed on our book club page there is a difference between the two. Your sex refers to "either the male or female division of a species, especially as differentiated with reference to the reproductive functions". However, gender is "either the male or female division of a species, especially as differentiated by social and cultural roles and behavior". Another fascinating revelation was when Dr.Black revealed that since the books release he has met at least 10 men who had the same experience of being initially raised as a girl!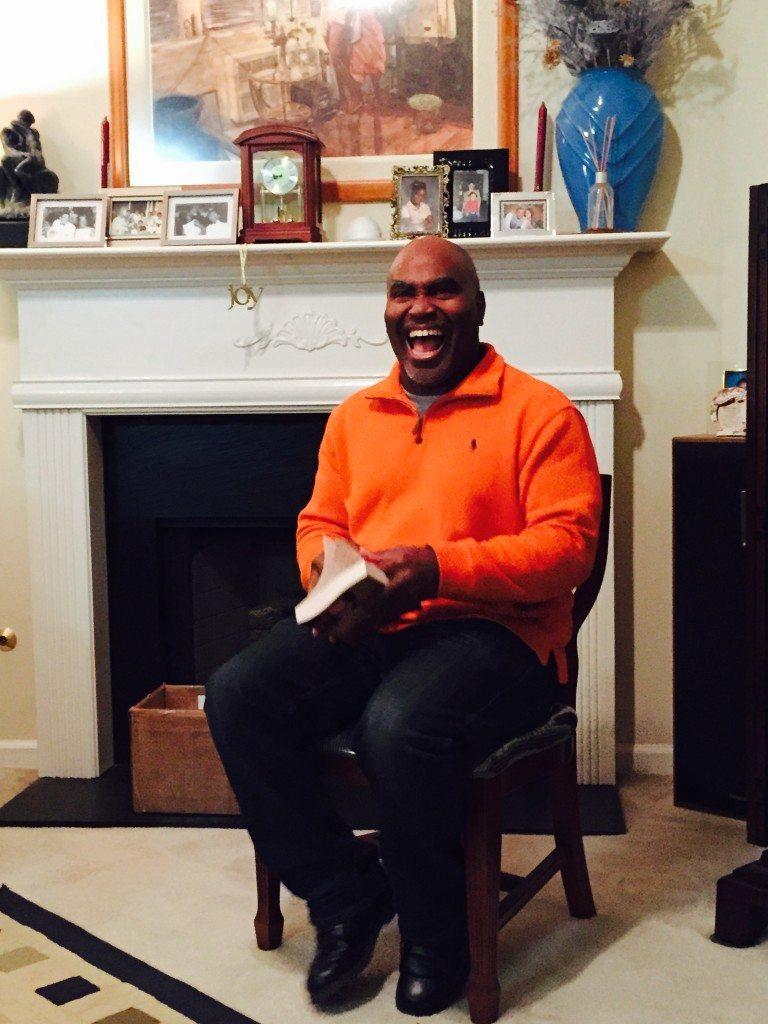 I am so thankful that Dr.Daniel Black agreed to join A Novel Bunch for the discussion of Perfect Peace! If you have not read this novel I suggest you do so. For more information on the author be sure to follow him on his Facebook Page!
If you have read Perfect Peace please share your thoughts with us below!
N.S.W.