Introducing the Table 8 App for restaurant reservations!
If you are a foodie I am and enjoy eating at the hottest restaurants across the country, you will enjoy using the Table 8 app! Whenever I travel, I check out the top 5 restaurant picks series as well as researching food experts' favorites. I have been known to call or check online months in advance for reservations at highly sought out places. Many of these restaurants are manned by celebrity and/or award winning chefs so the demand is high. Think creative and delicious dishes with wine pairings served in a contemporary or unique atmosphere. Now there is a way to get into these restaurants last minute thanks to the Table 8 app!
The Table 8 app is free and easy to download via iPhone and Android apps and on through their website. So how does it work? Users create a free profile and are then able to browse available restaurants and reservations in cities across America! Reservations reserved at peak, sold-out times are available for a small fee. This fee is shared with the restaurant. Tables that used to only be available to VIP clientele are now available to food lovers everywhere thanks to the Table 8 app. Current cities with the Table 8 app reservation system include San Francisco, Los Angeles, Washington D.C., Miami, Chicago and now Atlanta! A few of my favorite restaurants in Atlanta on the Table 8 App are Cooks & Soldiers, Bistro Niko, Boccalupo, The Iberian Pig, St.Cecilia and King +Duke. Look for the Table 8 app to keep expanding to cities across the U.S.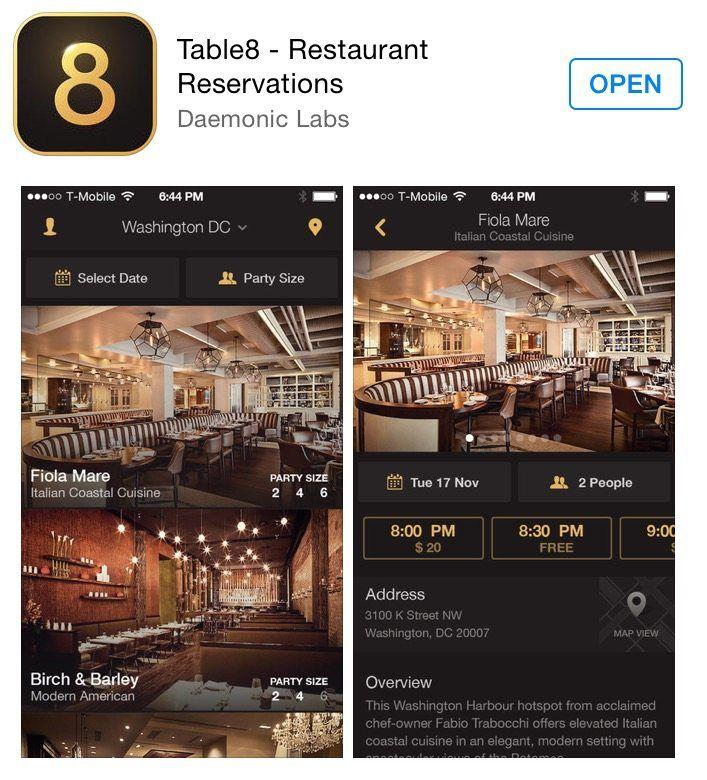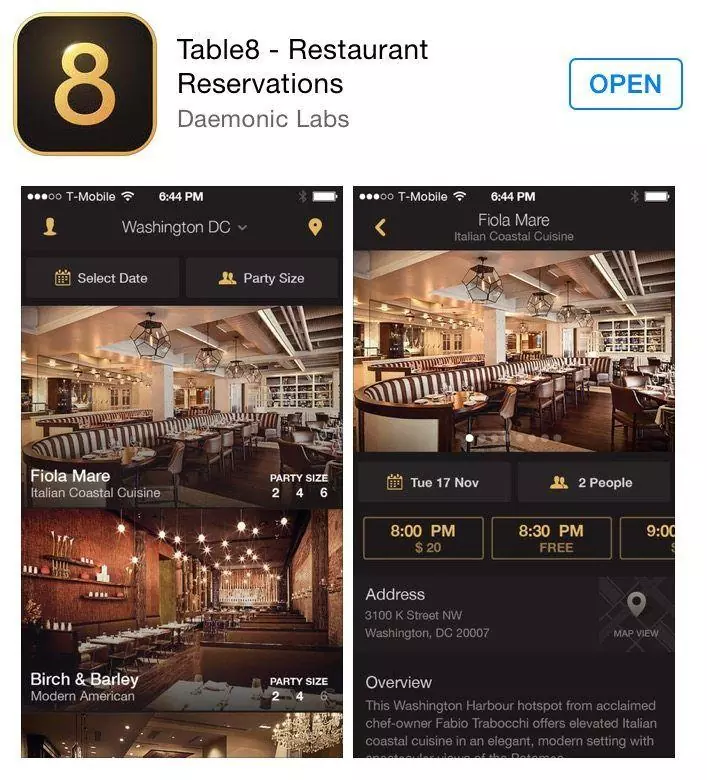 Here are some helpful tips you should know when using the Table 8 app. 1) Reservations at peak times may be made available from a few hours to a few weeks so keep checking back! And, remember there will be a reservation fee for these peak times. 2) There is only one price per reservation regardless of the number of people in your party 3) Reservations are free when a restaurant has availability 4) You can cancel your reservation at any time but the reservation fee is not refundable. 5) The table 8 app runs special promotions with VIP codes that you can use towards reservation costs.
So what do you think? Have you heard of or used the Table 8 app? Share your thoughts with us below!
This post was sponsored by Table 8 thru The Association of Food Bloggers and all opinions expressed are my own.