Although I was given a complimentary Jord Wood Watch for this article, all opinions expressed in this post are my own.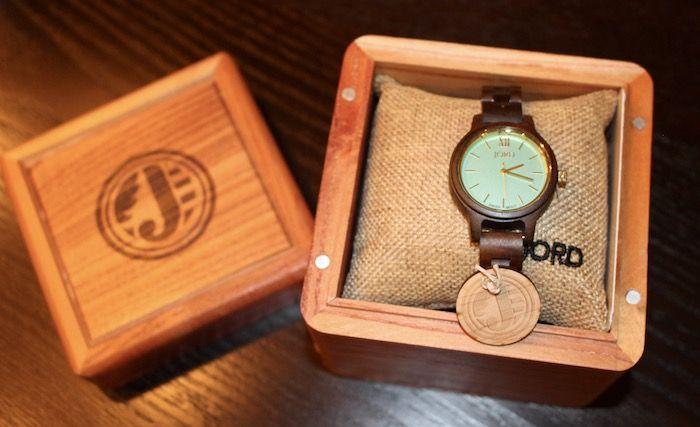 With the Holidays coming up I have the perfect gift for the sophisticated traveler in your life! A Jord Wood Watch! As my readers know, I am a jetsetter and have written several Holiday guides the past few years. Although I am not a big shopper and would rather spend my money on traveling and good food and great wine :-), there are a few accessories that are a must for me.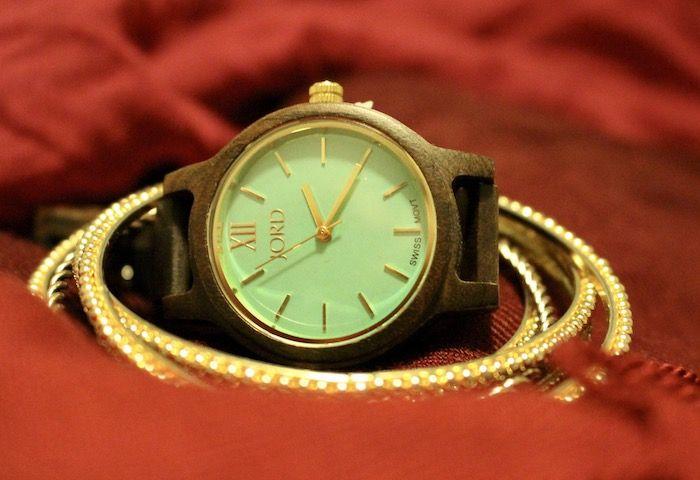 The accessories on the top of my list are a watch, a scarf and earrings. These simple accessories will make you look and feel fabulous on any trip! Any jetsetter knows that in order to be prompt for flights, events, reservations and tours, you need a reliable watch to keep track of time. A few of my travel partners depend on their cell phone but what happens when your phone battery dies? Your Jord Wood Watch will still be ticking away.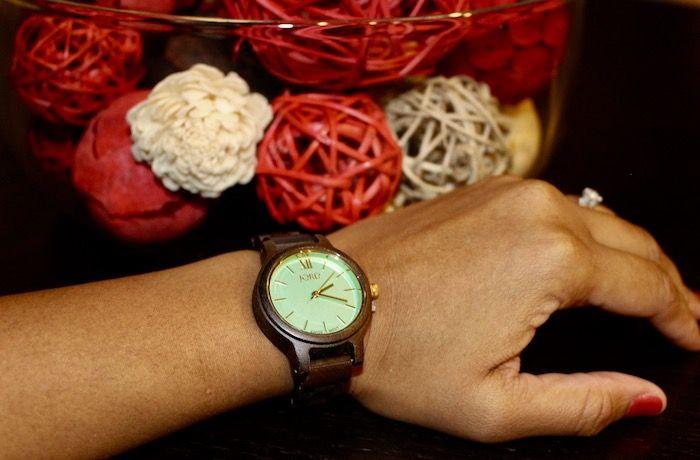 I was recently introduced to Jord Wood Watches and I was struck by the craftsmanship and the large variety of watches! I decided on the Frankie 35 Series which is dark sandalwood and mint. Whether you like lighter or darker woods you have your pick from Jord Wood Watches. I love how lightweight the watch is. One of the issues I have had with watches in the past is that it feels heavy on my small wrist. The Frankie 35 Series retails at $179 and you can even have it engraved and sized! Can you just imagine your loved one opening up this beautiful gift during the Holidays?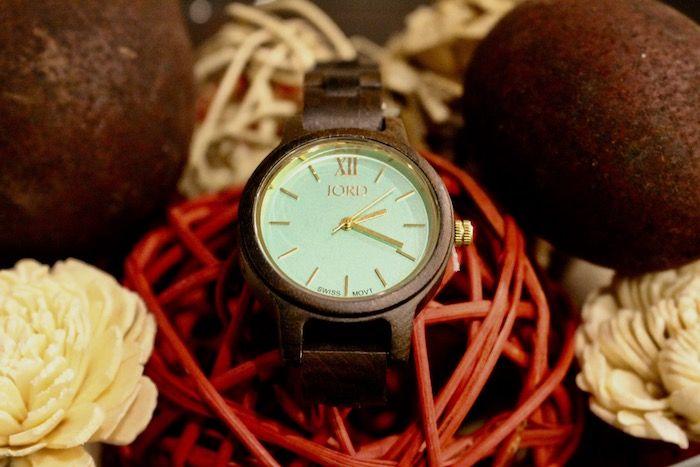 If you are looking for a sophisticated and useful gift that the traveler in your life will love, get them a Jord Wood Watch! And the good news is, for a limited time only you can purchase a Jord Wood Watch with this 25% off coupon link. This 25% off link expires on 12/19/17 at 11.59pm.
So, have you heard of Jord Wood Watches? If so share your thoughts with us below!