This post is sponsored by Pinnacle® Vodka but all opinions expressed in this post are my own.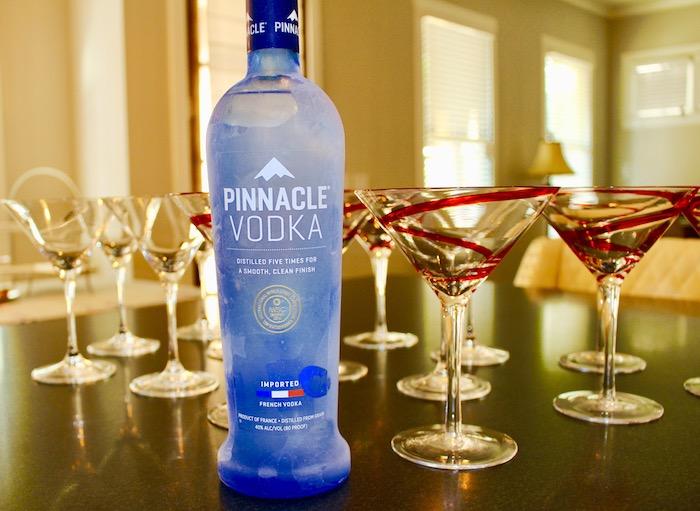 Are you a Francophile? A Francophile is someone who is fond of all things French. I must admit after my 3rd visit to France I am definitely a Francophile. Therefore, when I was presented with the opportunity to work with Pinnacle® Original Vodka, I jumped at the chance. Pinnacle® Original Vodka is an award-winning vodka made in the Cognac region of France. It is the most awarded French Vodka. They use the finest French ingredients to produce quality vodka. Pinnacle® Original Vodka is distilled not once, not twice but five times! This gives it a clean and smooth taste. In addition, Pinnacle® Original Vodka has a great combination of quality and value. It is the perfect go-to vodka for everyday cocktails and for special gatherings with friends. I was inspired to throw a French themed "Girls Night In" showcasing Pinnacle® Original Vodka. Here are some tips for planning an at-home gathering that has a certain "je ne sais quoi".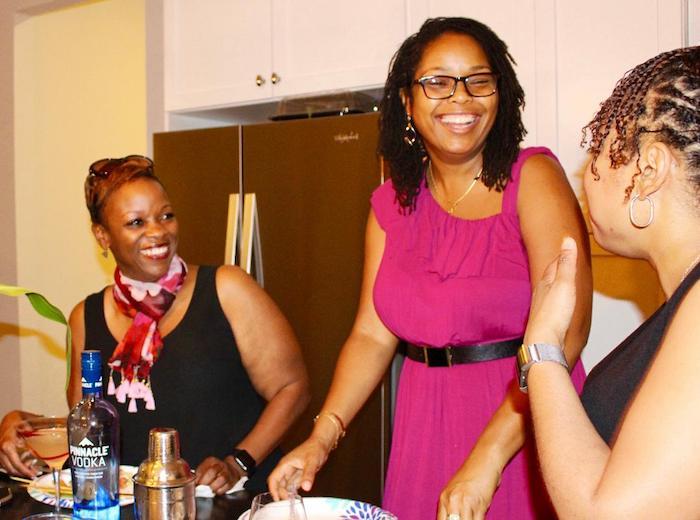 1. Invite your closest girlfriends to a French inspired "Girls Night In". I have done several of these and they have been very successful. I think entertaining and spending time with your friends at home is so much more rewarding than meeting out at a restaurant or a club.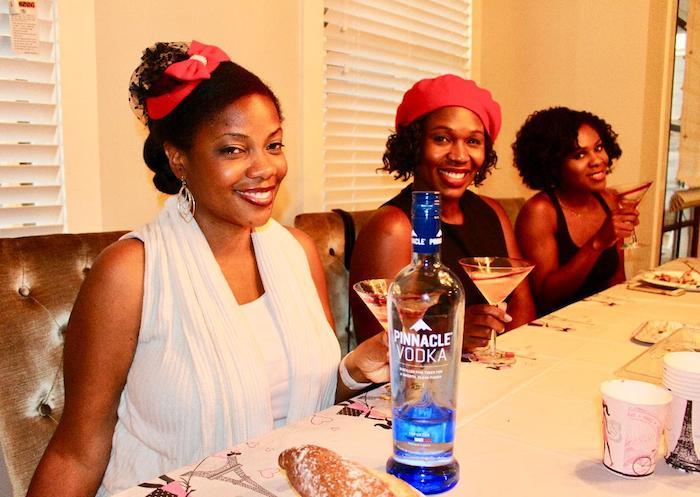 2. Let your friends know that they are welcome to wear French inspired attire, but that it is not required. Simple things to add to an outfit are berets, scarfs, ballet flats or pencil skirts.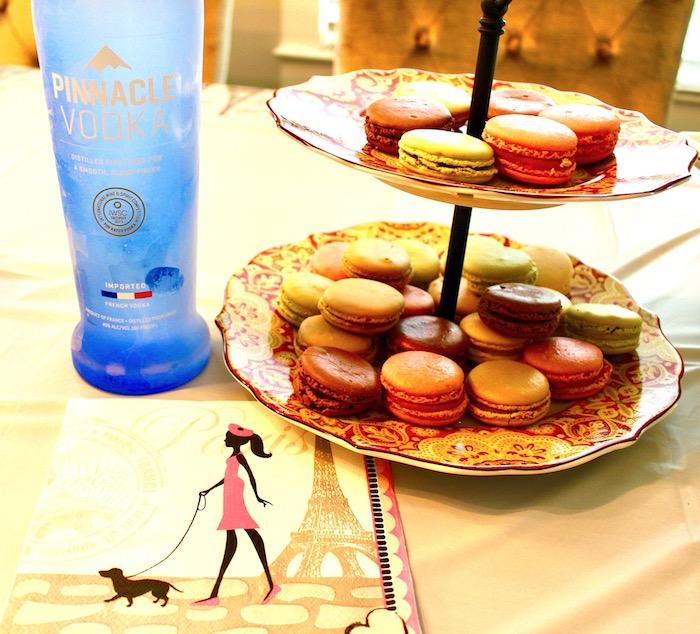 3. Plan out your menu. Have a few French items such as baguettes, French cheeses like brie, macaroons and quiche.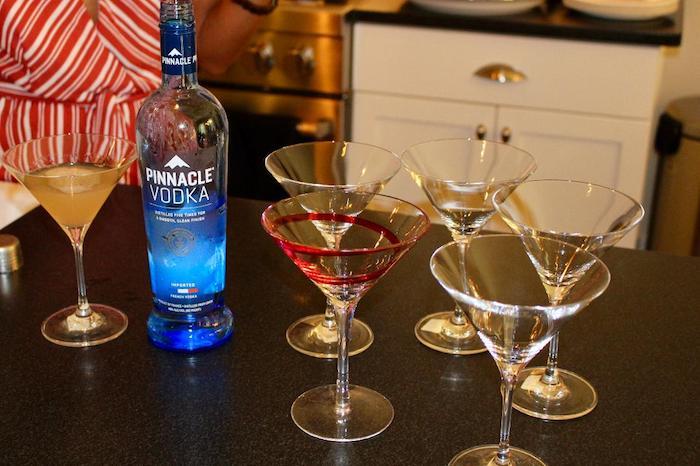 4. Pick a specialty cocktail that includes Pinnacle® Original Vodka. Since I love martinis I decided to make French martinis. I picked both a traditional French martini and a sparkling one. They were both delicious. Keep in mind that a small amount of Pinnacle® Original Vodka goes a long way! Check out their website for cocktail ideas and recipes.
5. Adorn your home with French décor. I used Parisian inspired plates, napkins and cups. I also filled Paris themed gift boxes with candies.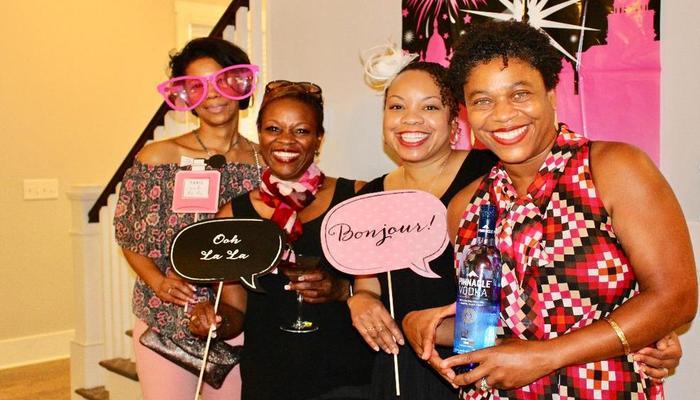 6. Decide on entertainment for your guests. I had a photo booth styled area with French inspired props and background. I also did a French trivia game which was a lot of fun.
I hope this blog post has inspired you to try your hand at French-entertaining using Pinnacle® Original Vodka. We all had a blast and I am looking forward to trying other cocktails using award-winning Pinnacle® Original Vodka. Please be sure to check out their website for more information including pricing and where you can purchase Pinnacle® Original Vodka in your area.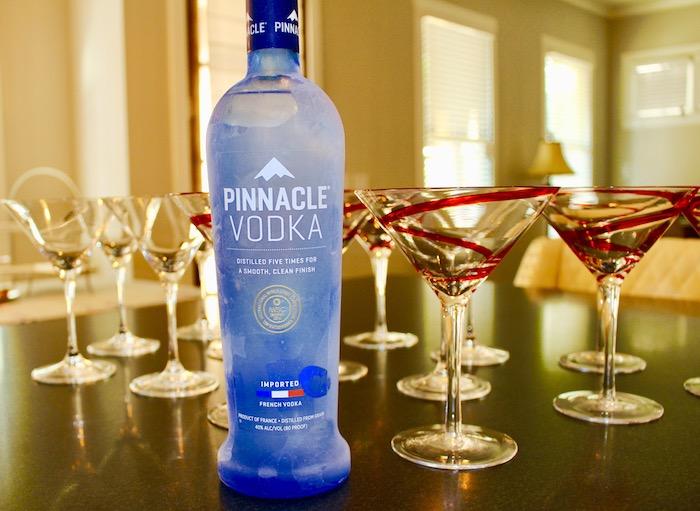 Have you had Pinnacle® Original Vodka or have you thrown a French inspired party? If so, please share your thoughts with us below.
Drink Smart® Pinnacle® Imported Vodka, 40% Alc./Vol. Distilled from Grain, ©2018 Portfield Importers, Chicago, IL, USA; All trademarks are the property of their respective owners.