If you are looking for the perfect wine cooler, this blog post is for you.
For those of you who read my blog on a regular basis, you know that I am an oenophile. (I hope that is most of you. If not sign up here) I not only love drinking wine, but I also enjoy learning about the wine making process and visiting wine regions all over the world. Because I have visited well-known wine regions such as Napa Valley, Willamette Valley, Champagne France and Stellenbosch South Africa, I have collected quite a few bottles of wine. In addition to collecting wine while I travel, I attend wine tastings here in Atlanta. If I find a wine that is unique or just tastes really, really good, I often buy a bottle (or two). Every time I return home with another bottle of wine my husband tends to give me the side eye (lol).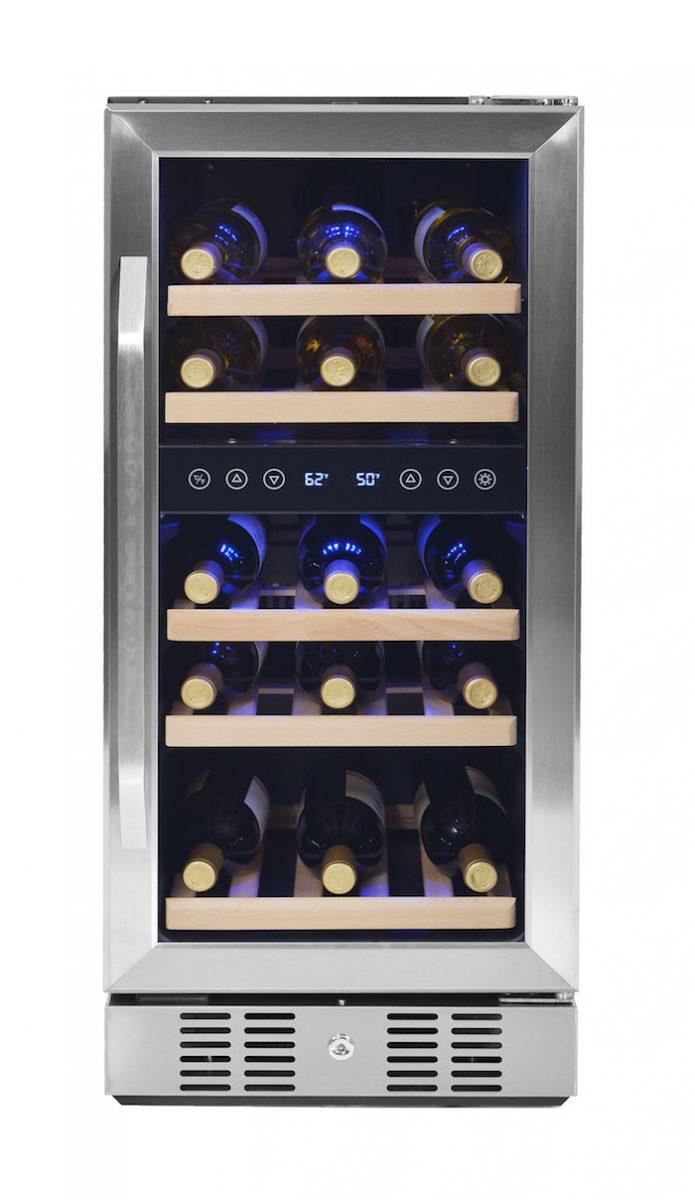 So, you may be wondering where a wine enthusiast keeps all this wine. My dream is to have a wine cellar in my home. Until then, I have been keeping unopened wine bottles in a kitchen cabinet. At least the wine bottles have been in a cooler, covered area away from sunlight. I do keep a few bottles of white wine in my regular refrigerator. But, when we do grocery shopping those bottles have to be taken out if we need the space. Wine lovers know that neither of these scenarios is ideal.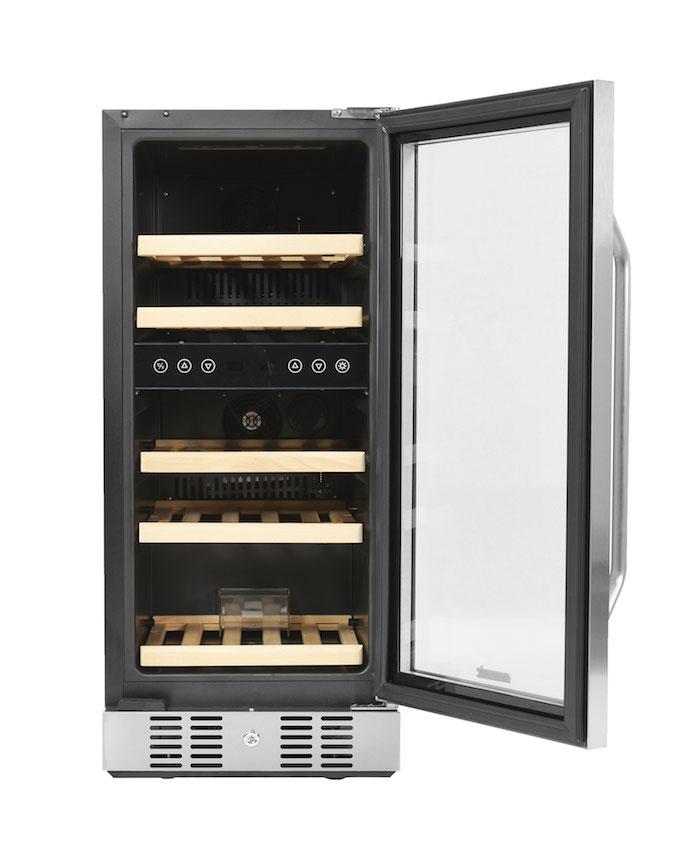 Well, no more shuffling wine bottles around since I received a brand new 29 Bottle Compressor Wine Cooler from NewAir. I have had my eye on one, so I was excited when they approached me to test out one of their models. The AWR-290DB model has a sleek design that will look great in any room. The unit can stand alone or can be built into a cabinet space. The dimensions are 22.50″L x 14.88″W x 33.75″H. The best part about this wine cooler is the dual temperature controls. Separate temperature adjustments can be made for the upper zone and the lower zone of the unit. This is perfect for people who love both white and red wines. There is even a light switch, so you can easily spot which bottles you have stored.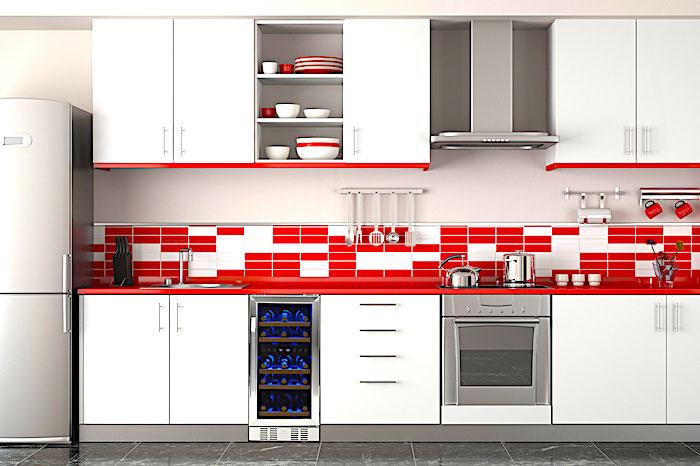 If you are shopping for a new wine cooler-this is the one to buy. NewAir has made it easy for my readers by supplying a discount code. Simply use this LINK and enter the discounted code SOPHISTICATED at checkout. You will receive a 20% discount which is over $100 off!  Once you have received your new wine cooler please share your experience in the comments below.
Although I received this wine cooler from NewAir in exchange for this post, all opinions expressed in this post are my own.