This post contains affiliate links. However, all opinions expressed here are original. If you click through on a link, you won't pay a penny more, but I'll receive a slight commission which helps me keep this information available to you. Thanks!
---
Do you keep track of bucket list places you would like to visit? I have so many places on my list and it has grown since becoming a travel blogger. I get inspired by photos that show the natural beauty that exists in the USA and abroad, with the USA Canyon Country definitely among the most inspiring.
I have had Horseshoe Bend and Antelope Canyon on my travel bucket list for years. While in Sedona 2 years ago, I realized I would not have enough time to visit either one. This year I planned a trip to see both along with the Grand Canyon in a USA Canyon Country tour. Although I visited the Grand Canyon once 10 years ago on a day trip from Las Vegas, my husband had not been there. It was on his travel bucket list. I realize that sometimes you have to plan a specific trip to get to your bucket list destinations vs. trying to add them on to other trips. In this blog post, I will share with you our 2-day USA Canyon Country itinerary for visiting Horseshoe Bend, Antelope Canyon and the Grand Canyon.
Warning-do not continue to read this post if you do not enjoy looking at a lot of beautiful and scenic pictures!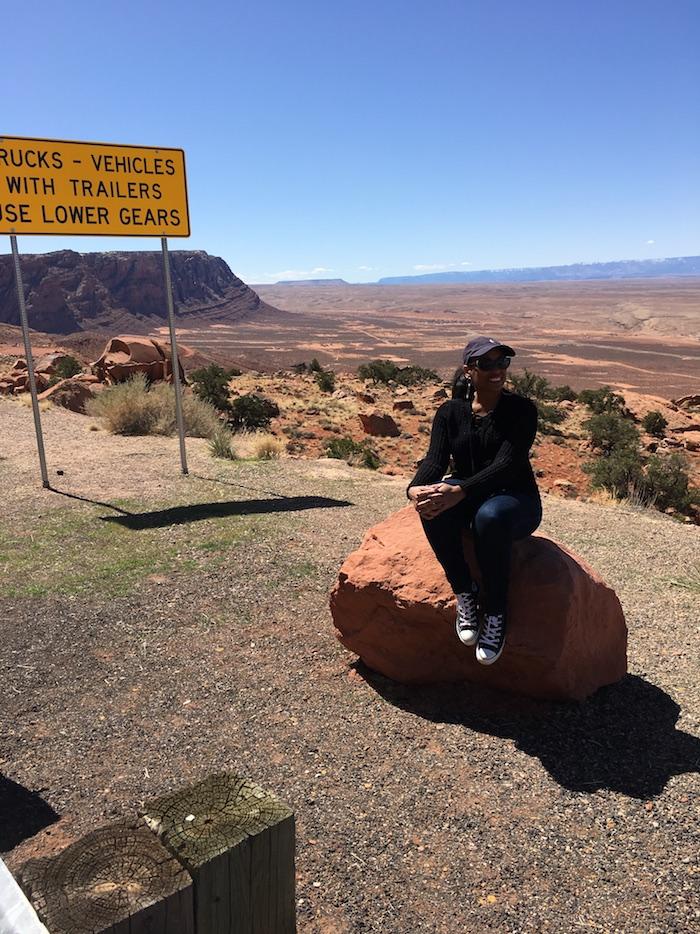 Getting to Canyon Country
Traveling from Sedona or Flagstaff
Since we live in Atlanta, I researched flights to Phoenix and to Flagstaff airport. Two years ago, I flew into Phoenix then drove to Sedona. It was an easy and scenic drive that took about 2 hours. There is a commercial airport in Flagstaff but there are no direct flights there from here. Besides getting there, I had to consider where to stay in order to visit all 3 destinations.
Initially, I planned for us to drive to all 3 travel bucket list destinations over 2 days, but I realized that would be exhausting. While researching tours, I noticed that most had hotel pickups from Flagstaff and Sedona. Flagstaff is a bit closer to the destinations. Since neither of us had been to Flagstaff, we chose this city as our base.
We flew into Phoenix, picked up our 2018 Mitsubishi Outlander Sport, then drove to Flagstaff. It normally takes about 2 hours and 15 minutes. However, driving up elevations in the dark, with the temperature dropping and cliffs all around us, made me a bit nervous. It took us an extra 20 minutes to get there.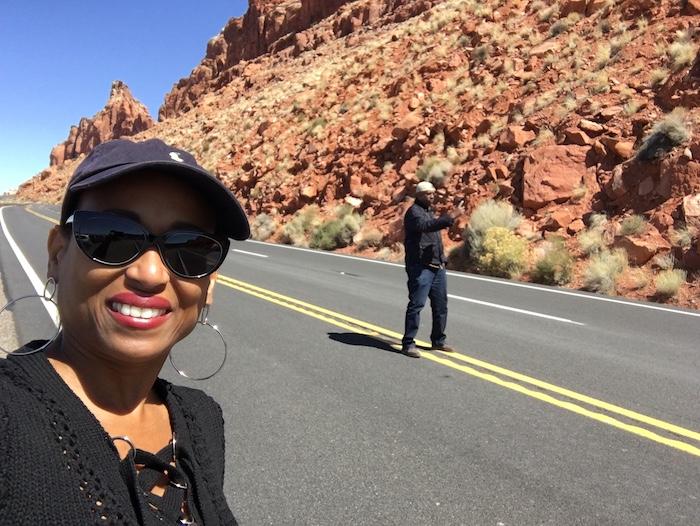 Canyon Country Day #1 Itinerary: Horseshoe Bend & Antelope Canyon
My first stop before traveling to almost any destination is TripAdvisor. I check it for reviews on accommodations, restaurants, top sights to see and tours. I was pleased to find daily tours that included both Horseshoe Bend and Antelope Canyon. But, since our dates were over spring break and Easter break, most of the tours were full. Travel hack: If you're traveling (pretty much anywhere) soon, take a look at Viator to save up to 50% on tours.
Upper Antelope Canyon vs. Lower Antelope Canyon
Another thing to consider is whether you would like to visit upper antelope canyon or lower antelope canyon. All the upper canyon tours were full but from my research I wanted to visit lower antelope canyon. I was able to secure 2 spots on the Grand Canyon travel guide with Grand Canyon Adventures. They had excellent reviews. The day tour was $210 per person and included stops at both destinations plus a lunch stop at Glen Canyon Dam. It takes 2 hours and 20 minutes to get from Flagstaff Arizona to Page Arizona. Therefore, we had an early pick up time at about 7.30am and returned at about 7.30pm. Both destinations are located near Page Arizona so this city is also an option for your accommodations. You should be aware that it is a much smaller town than Flagstaff or Sedona so choices on hotels and restaurants will be limited. Our tour guide was excellent. While driving to Page Arizona, she spoke about the history of both areas. She also stopped at scenic places for photo opportunities and for bathroom breaks.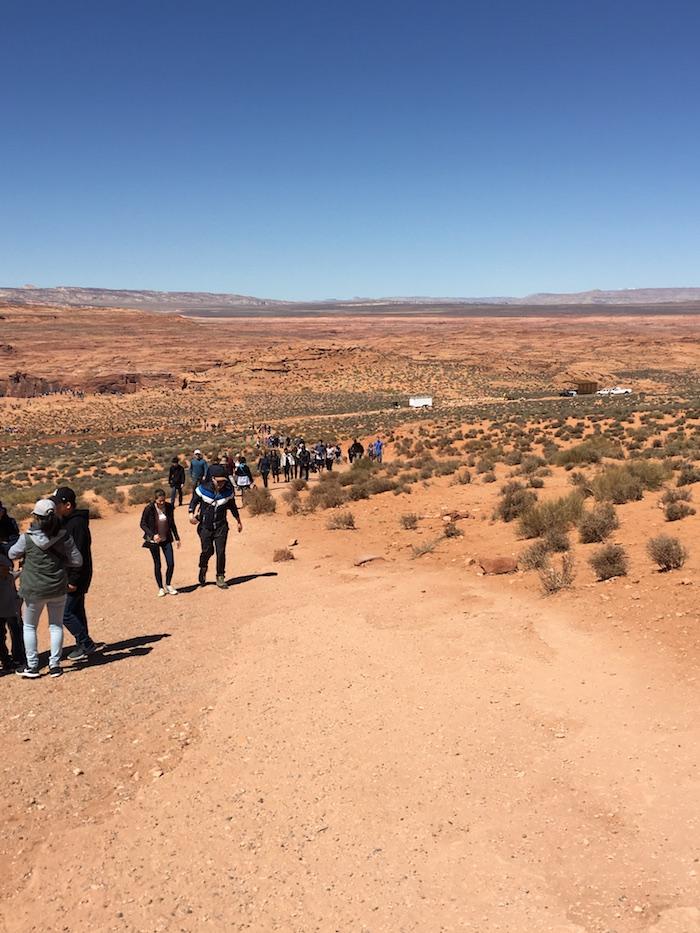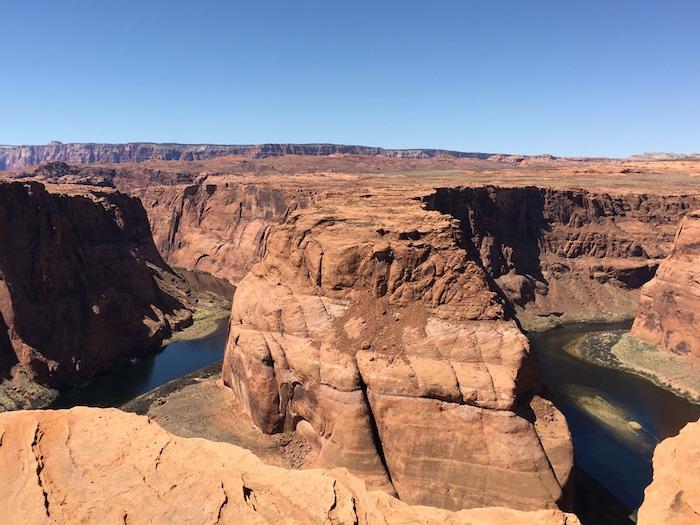 Horseshoe Bend
Horseshoe Bend is located about 4 miles SW of Page Arizona. It was formed by the Colorado River. It is considered an "incised meander" that is in the shape of a horseshoe. There is a small hike of 1.5 miles roundtrip down and back up to see this amazing site. There are no fences or gates around the area. I was surprised by this since it is a 1,000-foot drop! There were a lot of tourists trying to get their Instagram photos by climbing up to higher elevations and sitting on the ledge. There were even kids running around. All of this made me a bit nervous, but it was great to finally see it.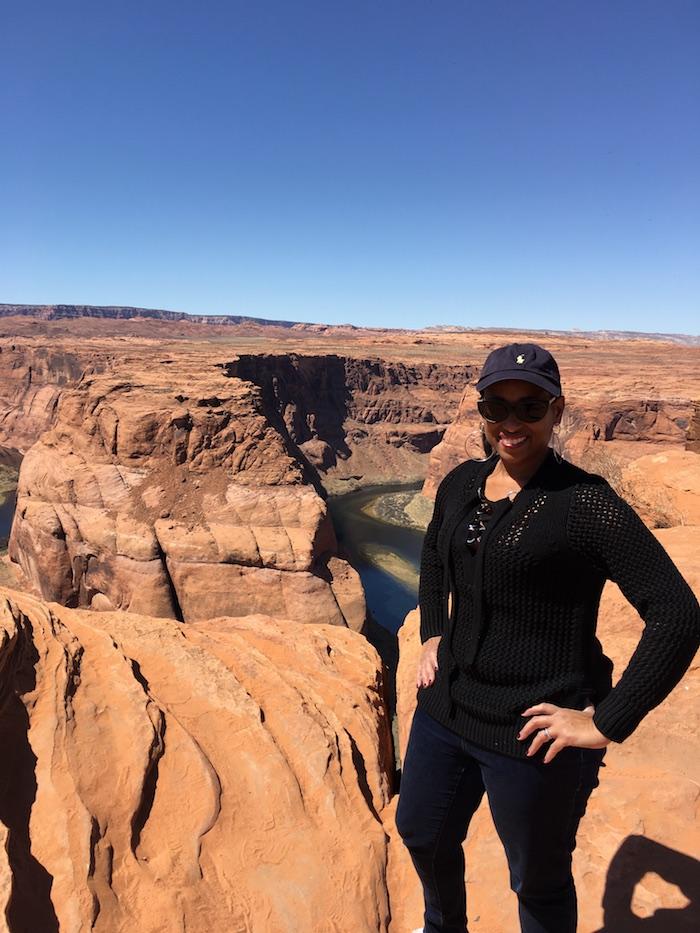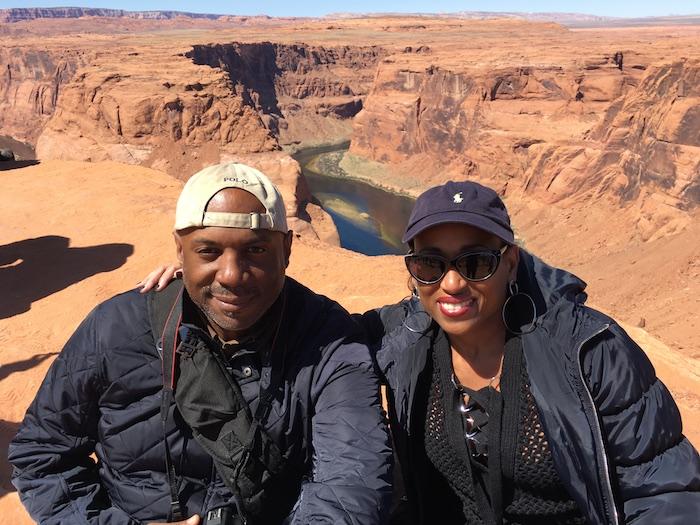 After a lunch stop at the Glen Canyon Dam we continued to Antelope Canyon.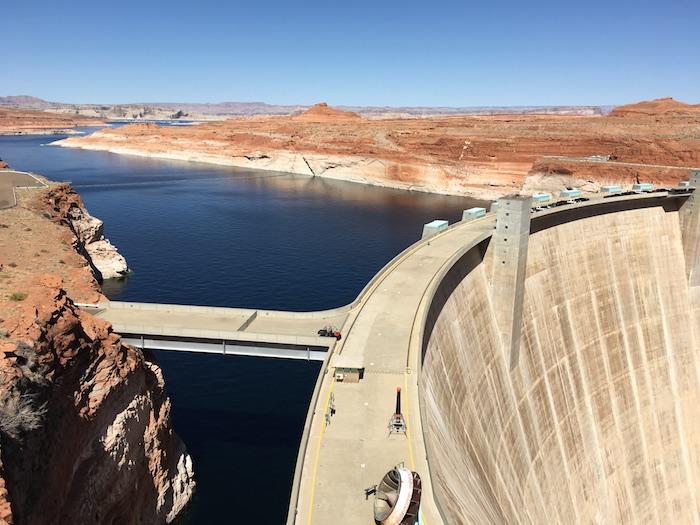 Lower Antelope Canyon
Antelope Canyon is located on Navajo land east of Page Arizona. There are two slot canyons-upper and lower. You must be on a guided tour to see either of these destinations. Our tour through lower antelope canyon involved climbing up and down narrow stairs and walking through narrow walkways. The erosion of sandstone, flash flooding, wind and rain created these magnificent canyons. Flooding still occurs in the canyons the last being in 2006. The lower antelope canyon had to be closed for 5 months. If you followed the recent search and rescue of the Thai soccer team you know why this is important. Do NOT explore either canyon without a guide.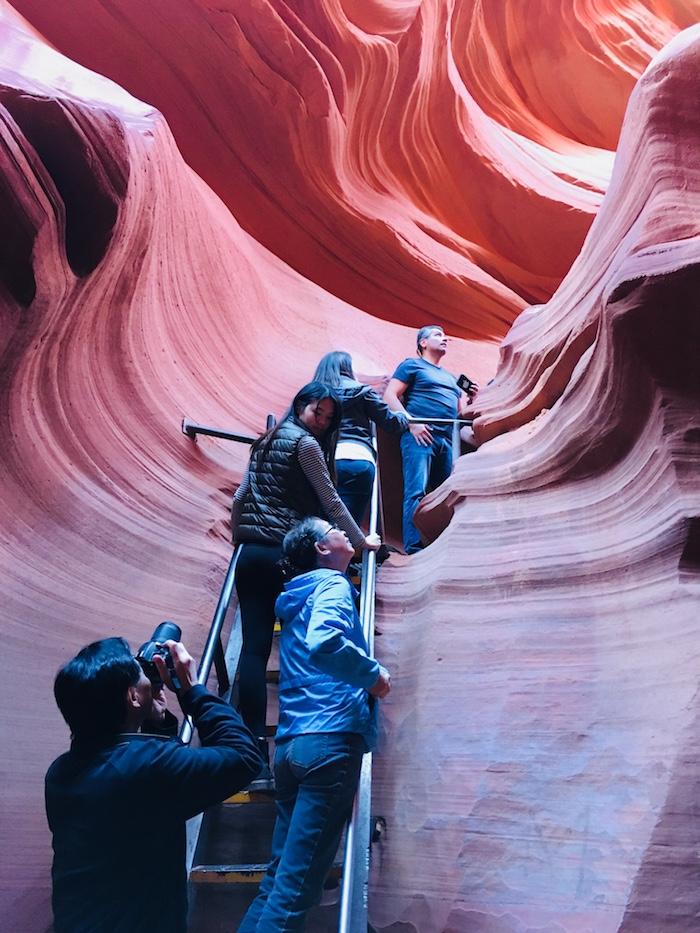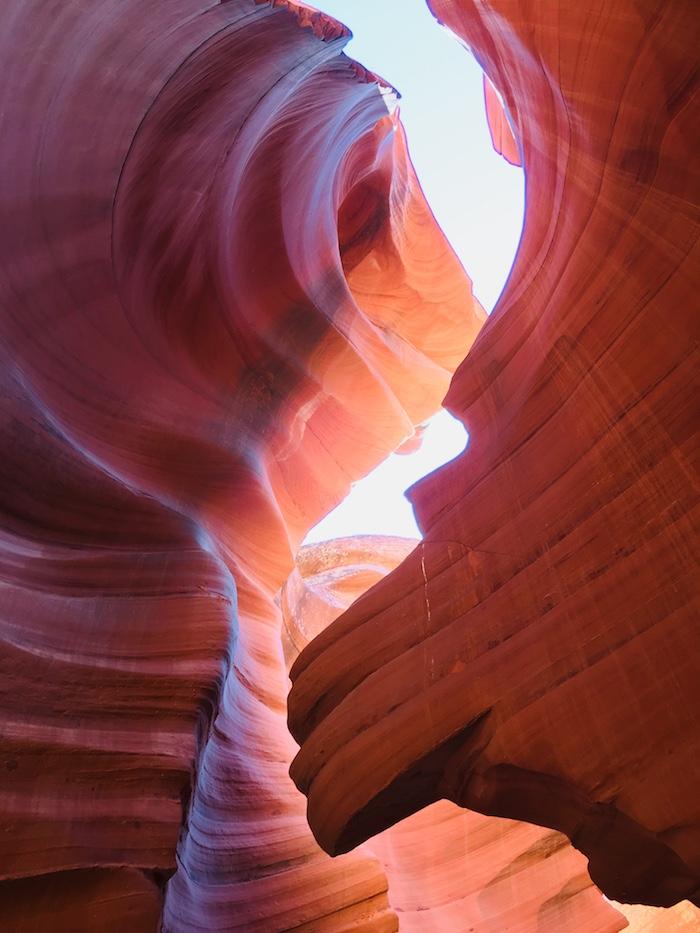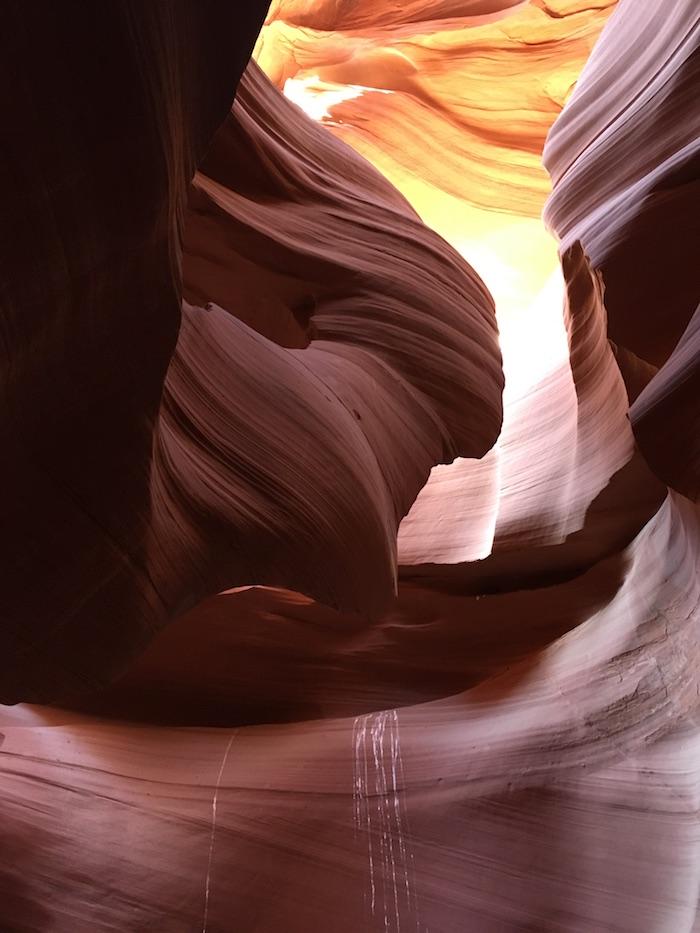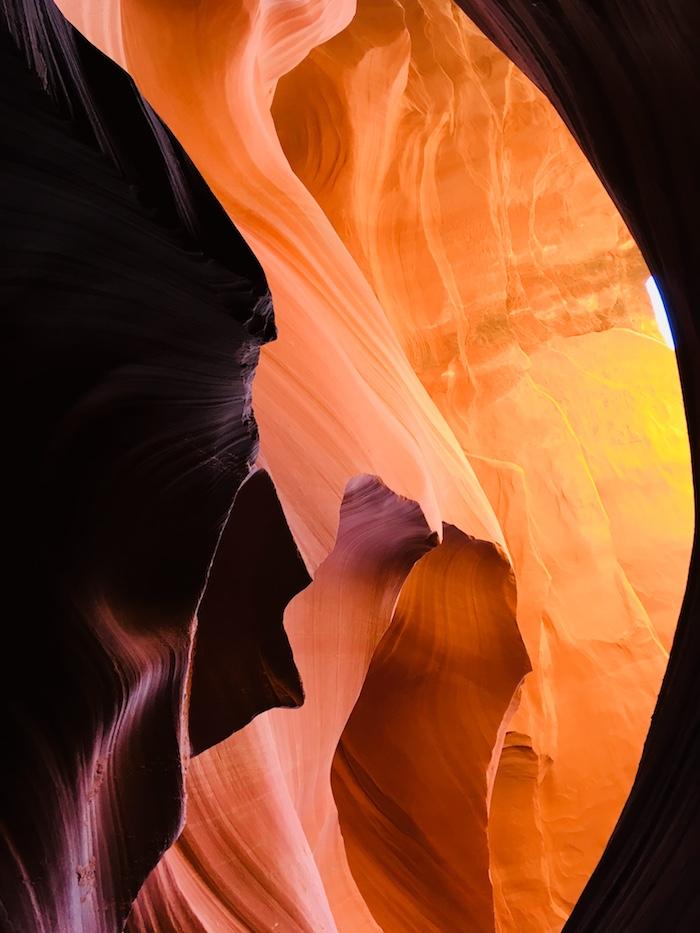 Canyon Country Day #2 Itinerary: The Grand Canyon
Grand Canyon Tours
I opted for us to take the "Grand Canyon travel guide" by Redstone Tours. Again, our choices were limited since most tours were sold out. I definitely recommend booking your tours far in advance if you are going during a busy week or season. Our pick-up time was around 8am and it takes about 1 ½ hours to get to the Grand Canyon from Flagstaff. However, we made several stops along the way. It costs $165 per person and included stops at the Sunset Crater Volcano National Monument and the Wupatki National Monument.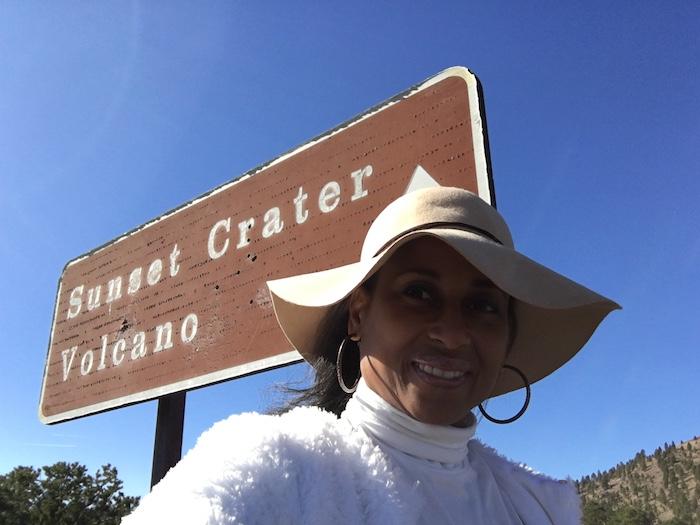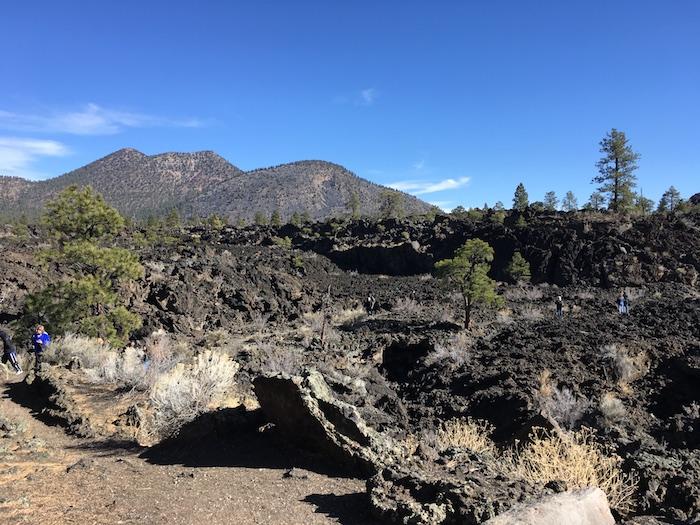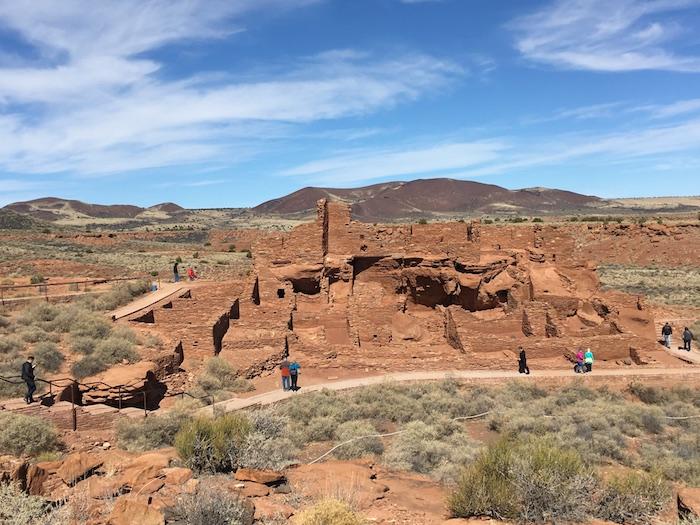 We then stopped for lunch at Cameron Trading Post which is located on a Navajo reservation. We were a bit underwhelmed since we had stopped at Cameron Trading Post the day before on our other tour. It does have a great selection of gifts and snacks.
By the time we finished lunch I was exhausted and a bit frustrated that we had not reached the Grand Canyon on the "ultimate" Grand Canyon Day Trip for our USA Canyon Country tour. We were fortunate to have a Navajo tour guide who was very friendly and spoke to us about his family and culture. Once we arrived, the tour guide made several stops along the South Rim. But, the stops were all brief at around 20 minutes. We did not have the opportunity to explore each area beyond taking a few pictures. The Grand Canyon is a mesmerizing site and deserves much more time.
I would consider driving there for the day and following this Grand Canyon travel guide to help you plan your visit.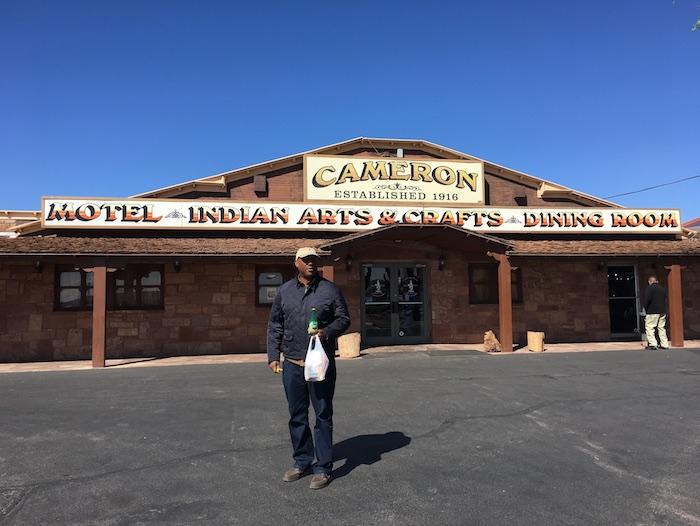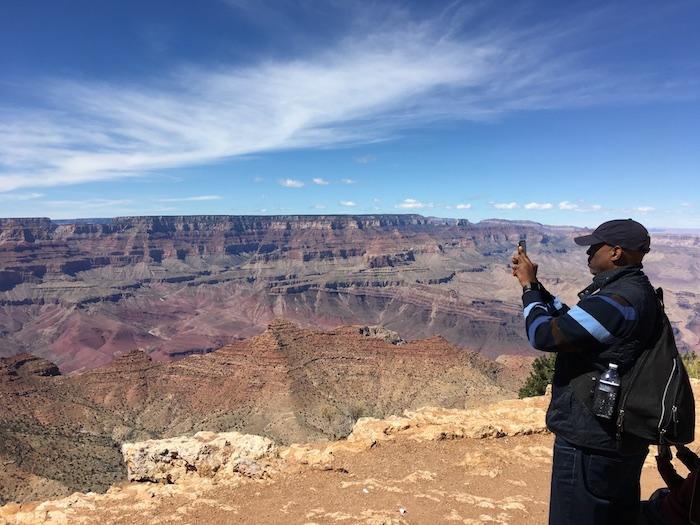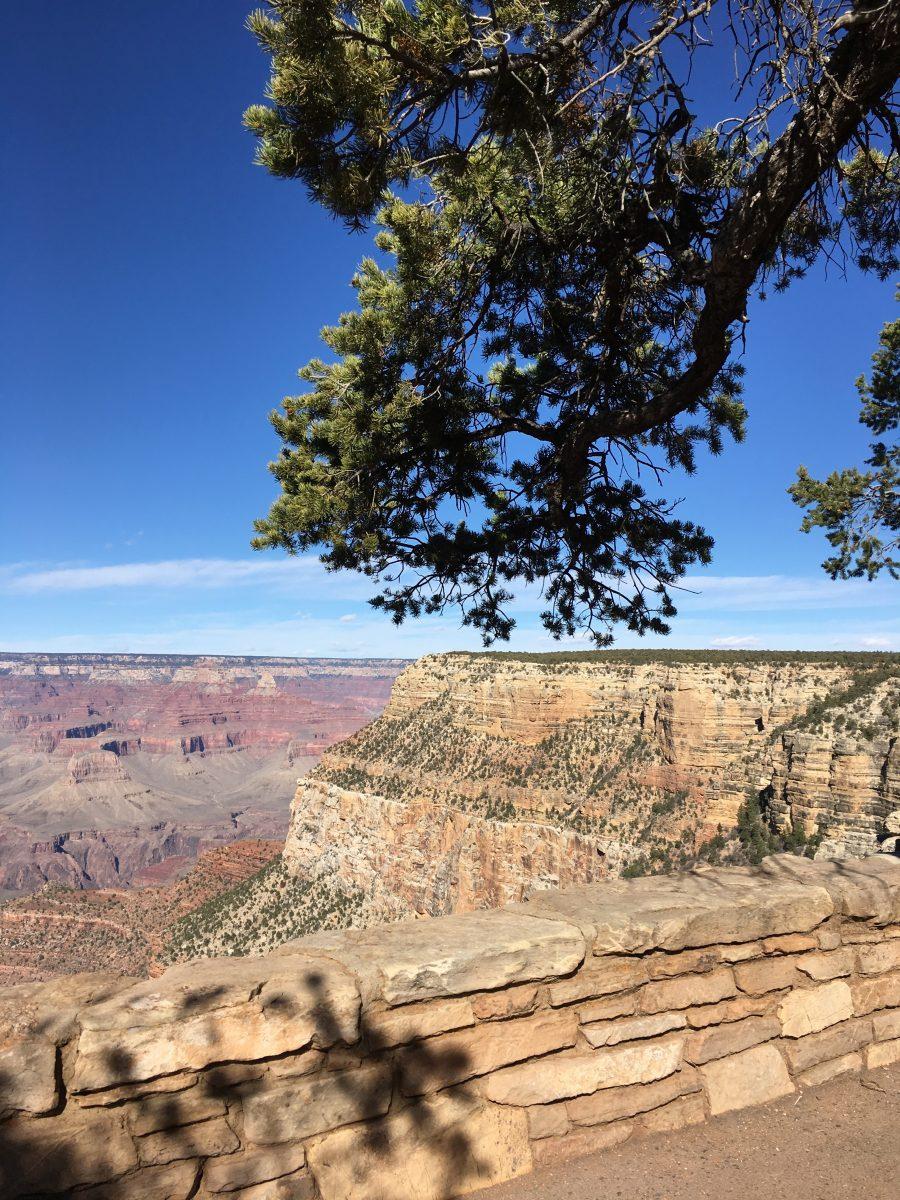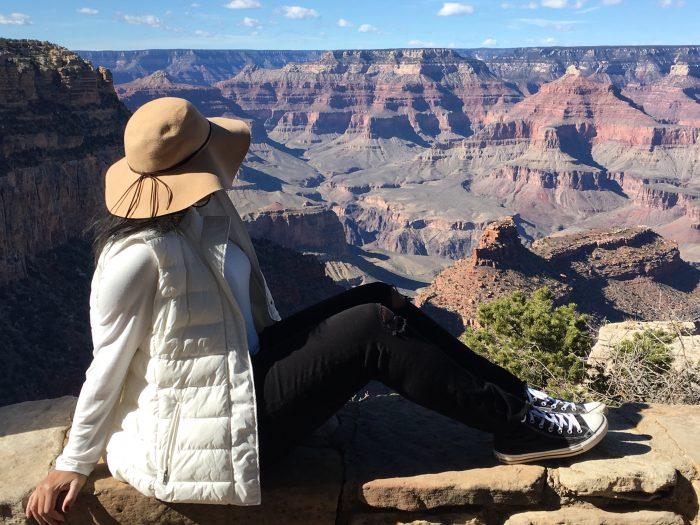 I hope you have enjoyed my review of our 2-day USA Canyon Country itinerary for visiting Horseshoe Bend, Antelope Canyon & the Grand Canyon. Have you been to any of these destinations? If so, please share your thoughts with us below.
If you're traveling to Arizona, you may also want to check out my Non-Gambler's Guide to Las Vegas!
Pin this post for future reference!