Are you planning a Disney World vacation? If so, this guest post from my cousin, who has been to Disney World with her children countless times, will give you all the info you need to have an unforgettable trip!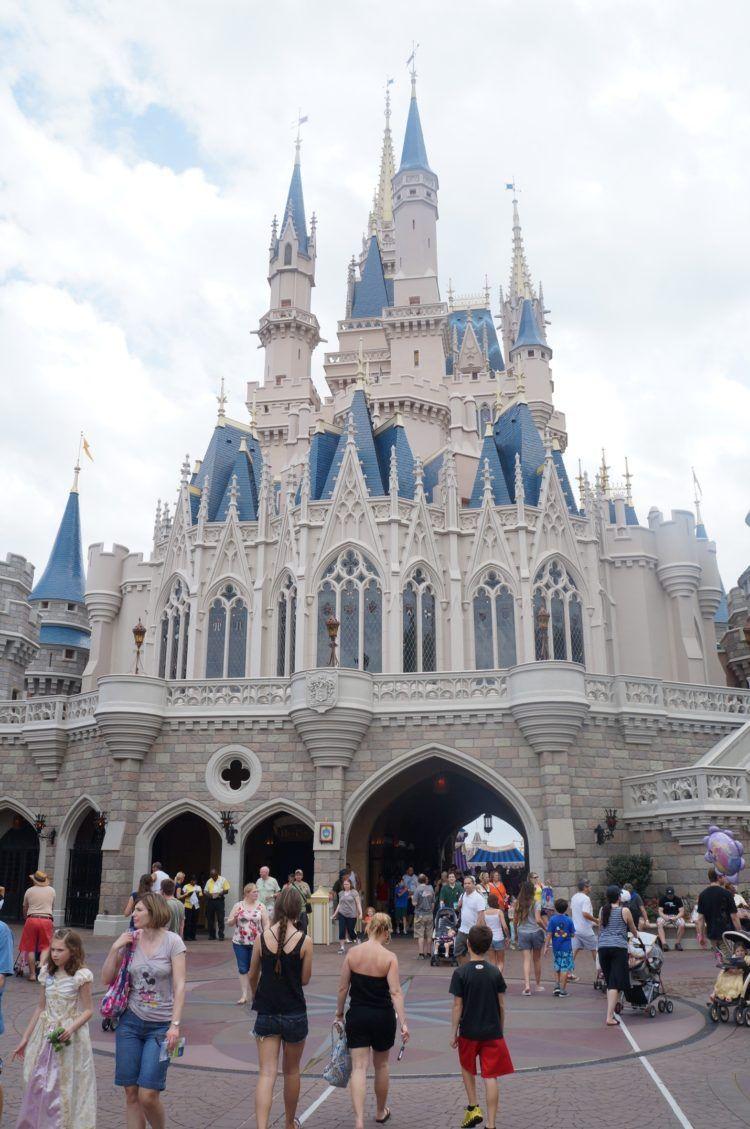 From Emily:
Planning a Disney World vacation can be very overwhelming. For every category of fun there is what feels like endless choices. There is so much to do and so many ways to do it that you run the risk of over-planning and under-planning! Living in Florida, I have been fortunate enough to take countless trips to the most magical place on earth (my journey to becoming a Disney enthusiast is a story for another time) and I have learned a thing or two along the way. Here are my top 5 tips for planning a Disney World vacation!
Don't Overdo it.
My first tip may seem simple, but to me, it is an essential tip for ensuring everyone has a good time. It's easy to get caught up in the magic of Disney World and the desire to get to every show and ride (let's face it- you paid a lot of money for those entrance tickets!) But … don't overdo it. Leave days off in between parks to go to the pool or explore other parts of Disney World. The newly redone "Disney Springs" (formerly Downtown Disney) has a lot to offer and explore on a day off from the parks. Take a ride on the tethered hot air balloon, explore the Lego store or eat at the T-Rex Café. When planning a Disney World vacation, consider a 3 or 4-day park pass instead of 6 or 7 days. While at the parks, pack it in before the breaking point. You know, the point where kids and parents are cranky, tired and hungry. As you drag your screaming child from the park as your own stomach rumbles, you might begin to doubt the title of 'most magical place on earth.' It takes time and energy to get out of the parks and back to the hotel so make sure you leave while everyone is still in good spirits and still has some gas left in their tanks.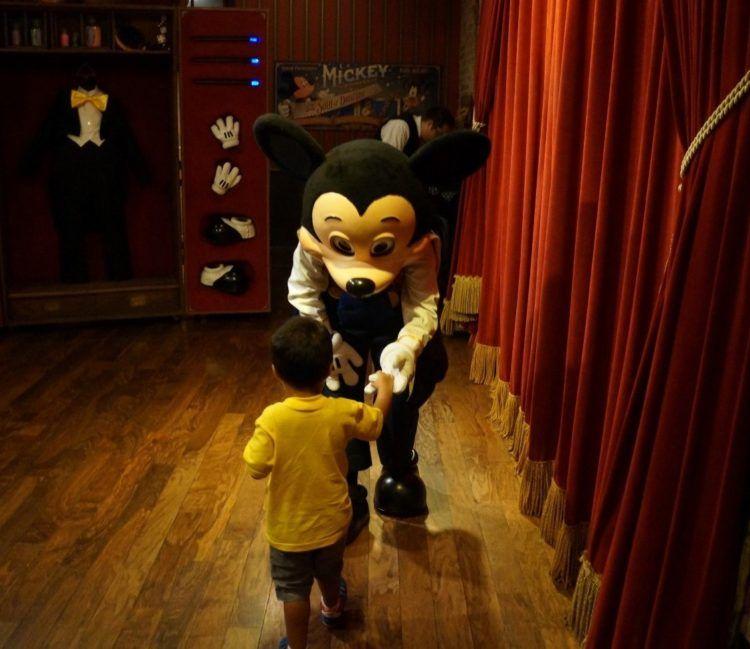 Use the Parent Swap.
The Parent Swap or Rider Switch Service is great if you have one child who is tall enough and/or enthusiastic about the rides but another who is too small or not interested. Each parent can take turns riding one at a time with the child who wants to ride. Here's how: at the entrance of the ride, ask a cast member for a parent swap pass (list of rides here). Once you have made it through the line (or used a fast pass), the first adult rides the ride with willing child while the other waits with the kids who are not participating. Once the riders have shared the thrill of a lifetime, they hand the pass to the waiting adult who can immediately go on the ride with the child again – no need to go to the back of the line!
Bring Food.
One way to save money when planning a Disney World vacation is to pack your own food. Bring breakfast foods for the hotel, pack a lunch and bring snacks for the park. Not only will you be able to eat a bit healthier, you'll save time and money. Those of you that are traveling from out of state, I saw a grocery delivery service, Garden Grocer, making a delivery to the Wilderness Lodge where we were staying. A grocery delivery service may be a good option to stock up at the beginning of your trip. All the parks allow you to bring in your own food and drink. If you don't feel like bringing food along, at the very least, bring a refillable water bottle to save money. Or, you can get a cup of ice water at any of the restaurants or food stands free of charge.
Young Kids? Stay at a Disney Hotel.
When planning a Disney World vacation, consider staying at a Disney hotel if you have young children. We've tried many different hotel options. We have stayed at Disney resorts, gone offsite and even driven 2.5 hours there and back in one day. I must say that with young kids, staying at a Disney hotel is the most convenient and makes for the most completely experiential trip.  We've stayed at the Coronado Springs, Port Orleans Riverside and The Wilderness Lodge. Selecting a hotel depends on many different factors including budget, theme preferences and which parks you are planning to visit. From a room perspective, they are all pretty small, especially for the price. However, apart from sleeping, we don't spend much time inside. There are Disney team members available by chat on the website that are a huge help in narrowing down your hotel choice. I found that later in the evenings they were more attentive and helpful. Staying at a Disney hotel allows for easy access to the parks (even early access to parks on some days). You can't beat the convenience of walking out of your hotel onto a bus, boat or directly onto the monorail heading straight for the parks.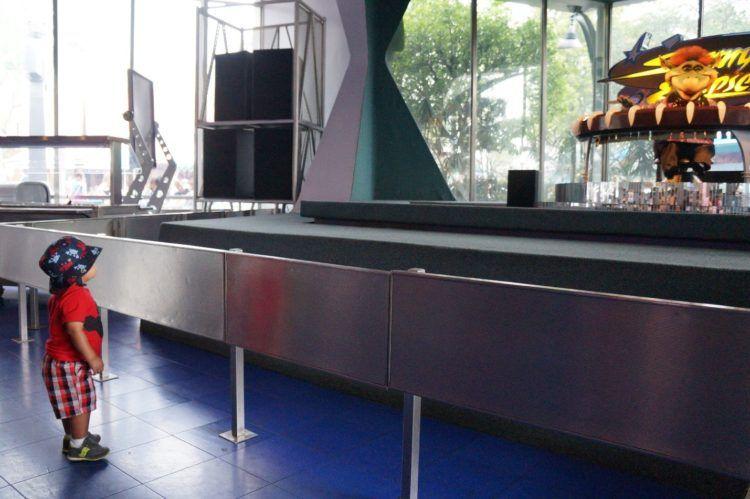 Keep Checking Rates
Checking hotel rates is an important step in planning a Disney World Vacation. I learned after our last trip to Disney World that the hotel rates change from minute to minute. You can drive yourself crazy checking rates. I found myself checking rates day and night! I was determined to get the best rate we could. A rate would pop up and then an hour later be gone. There is typically no penalty for cancelling within certain periods (check the terms before booking). Therefore, even if you already have a reservation and you see a better rate- book it, then cancel your existing more expensive reservation. I recently read that you can buy unused Disney Vacation Club points in order to get the best rates at the hotels. But, you have to go through a broker to make sure it's legitimate and book far in advance as these get snatched up. I haven't tried this, but it might be something worth looking into.
These are my Top 5 Tips for Planning a Disney World Vacation. However, my last tip is once you get there, let it all go and allow yourself to be swept up in the magic!
I would like to thank Emily for sharing these Disney World tips with us! Do you have other advice for planning a Disney World vacation? If so, share your thoughts with us below!
Be sure to pin this post for future reference!