Welcome to another yummy Atlanta restaurant review of Poor Calvin's Absolute Fusion! Atlanta has so many great restaurants it is hard to keep up! However, as a food blogger I feel it is my duty to investigate them for my readers. 🙂 Every year I look forward to the various Atlanta restaurant weeks. During the Buckhead, Midtown and Downtown restaurant weeks you are able to dine at participating restaurants for a prefixed price with a prefixed 3 course menu. Atlanta Downtown Restaurant Week took place at the end of July and I picked Poor Calvin's Absolute Fusion for dinner.
Poor Calvin's Absolute Fusion: The Place:
Poor Calvin's Absolute Fusion is located on Piedmont Avenue in Downtown Atlanta. Their specialties are Thai and Asian Fusion with Southern influences. Dinner entrée prices range from $18-$29 and the attire is casual. Although the indoor dining space is small there is a bar area as well an outdoor front patio eating area. Poor Calvin's Absolute Fusion is outfitted with bright Asian décor and the bar serves up delicious alcoholic and non-alcoholic beverages. The regular menu consists of brunch, lunch, dinner, small bites and a "market menu" described as hand selected Free Range Livestock and Chemical Free Seafood. This is a new one for me! Popular items include the lobster fried rice, the crispy beef with jasmine rice, the lobster mac and cheese and the fried chicken and sweet potato waffles served at brunch. Also, all the desserts at Poor Calvin's Absolute Fusion are made in-house!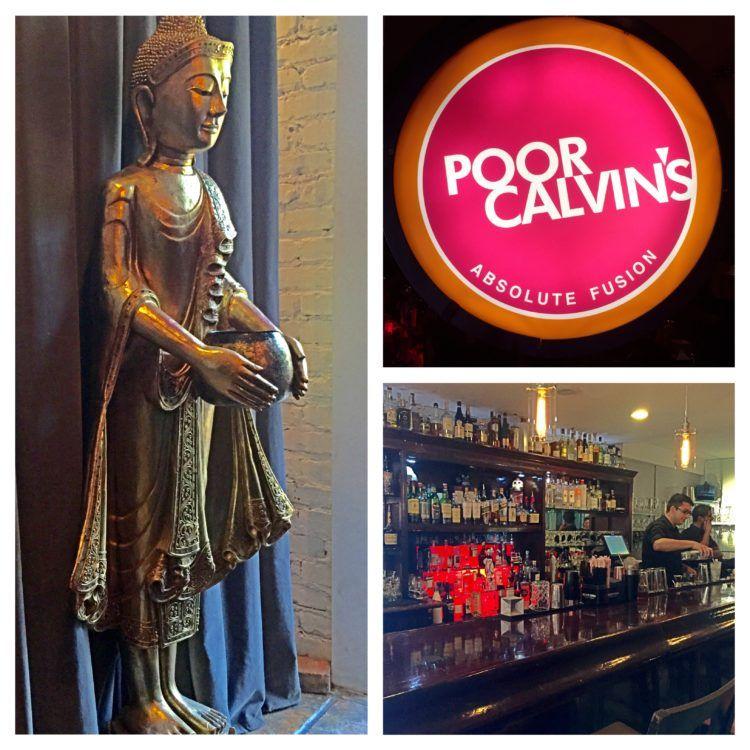 The Chef:
If you have read my other food posts-which I am sure you have-you know that I am familiar with or research the chefs associated with each restaurant. I think it adds to your overall dining experience. The chef and owner of Poor Calvin's Absolute Fusion is Calvin Phan. Chef Phan is originally from Vietnam and comes from a family of restaurateurs. He actually attended culinary school in Germany and worked in Switzerland prior to coming to Georgia. Based on this background, at Poor Calvin's Absolute Fusion he blends Eastern flavors with Western techniques.
The Food:
Before deciding on the food items we browsed the drink menu. The non-alcoholic teas looked appealing so we ordered the blackberry tea. It was very fruity and refreshing! Since there were two of us dining we decided to do 1-$25 menu and 1-$35 menu to have a variety of dishes at a reduced cost. For appetizers there were the steamed chicken and pork dumplings with ginger soy and the lobster macaroni and cheese. The dumplings were tasty but the lobster mac and cheese was to die for! I am a big fan of lobster anything and this dish was filled with big chunks of lobster, served piping hot and contained just the right amount of cheese. (side note-don't you hate being served lukewarm dishes at restaurants?)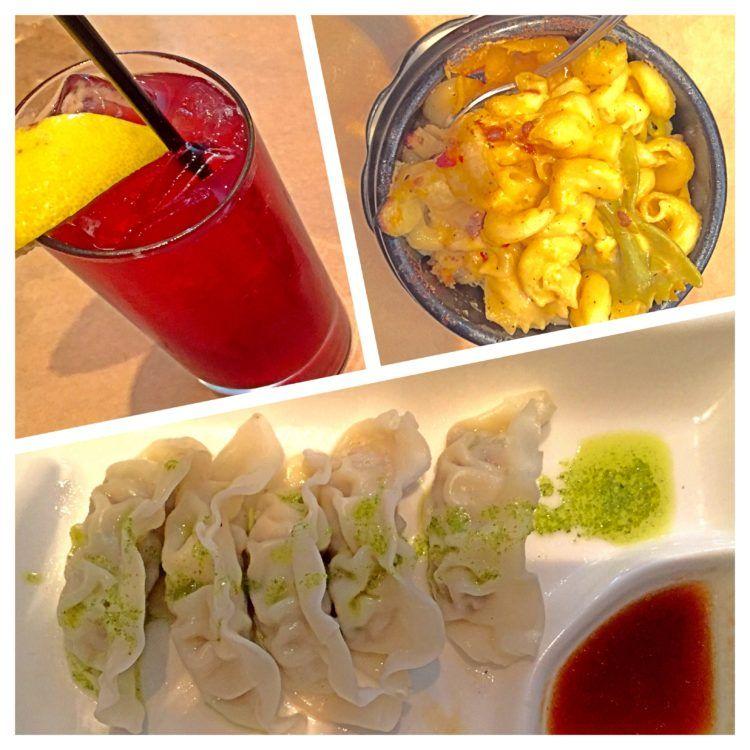 For our entrees we had the crispy beef-beef tips, sweet soy sauce, Arcadian greens served with jasmine rice as well as the fried red grouper-wild caught, seasonal vegetables, simmered in Thai curry also served with jasmine rice. The beef was perfectly cooked. It was juicy and sweet with a small hint of spice. The fish was crispy on the outside and flaky on the inside AND I was surprised at the large portion. However, my favorite part of this dish was the Thai curry filled with pineapples, sweet peppers and assorted vegetables.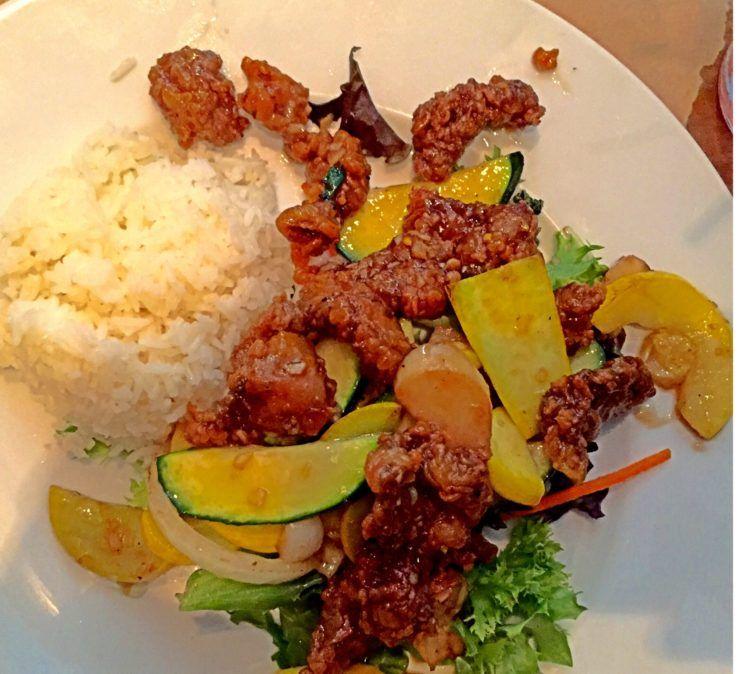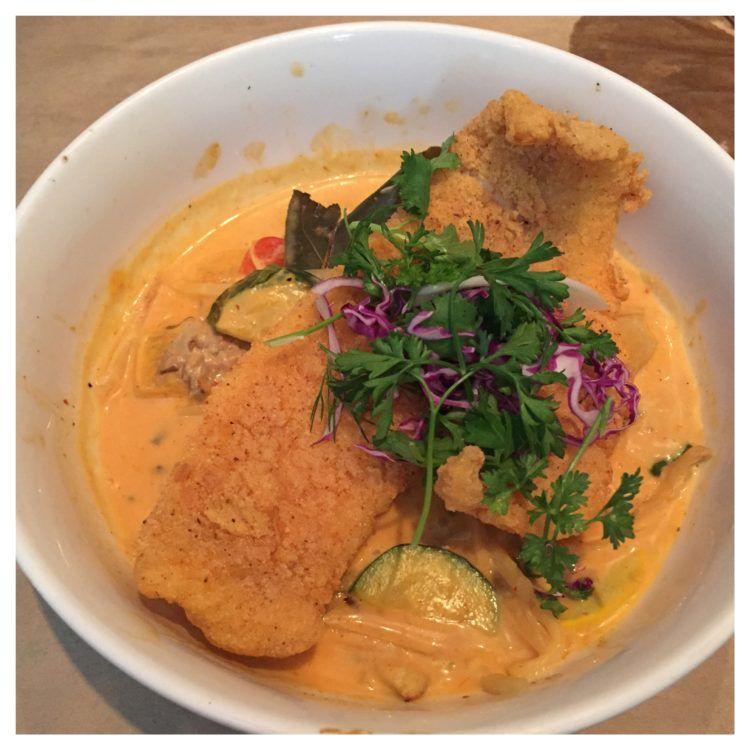 Dessert was listed as "Chef's Special Dessert" and turned out to be cheesecake served with rum soaked strawberries. This course was a bit disappointing after the flavorful and well executed first and second courses.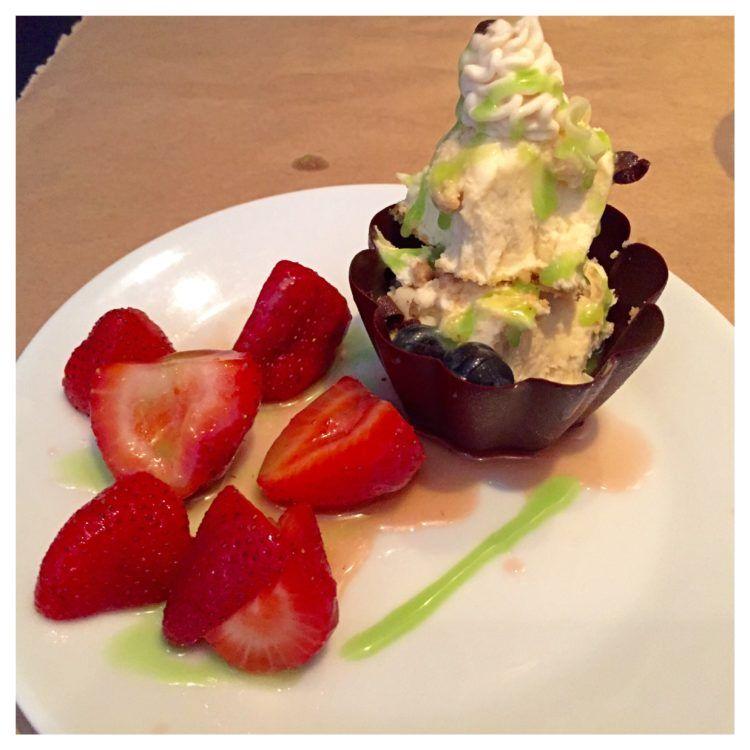 In Conclusion:
Overall I enjoyed my dining experience at Poor Calvin's Absolute fusion based on the food since we had a few bumps during our visit. On arrival after checking in with the hostess, she forgot about us as we were waiting to be seated. But, our server more than made up for that. We were seated at a two person table in a cramped room with large parties beside us so this was a bit uncomfortable. Parking is also an issue. They do have their own parking lot adjacent to the restaurant but it is not large and it was full. There is also limited parking on the street. I am glad I called for parking info since I was told the mechanics shop near by allowed their customers free parking. However, look out for peddlers asking for $ in exchange for you to park there and to watch your cars. In conclusion, I would recommend it if you are a fan of Asian fusion. I plan to go back to try the famous lobster fried rice and since brunch is my favorite meal I would love to try that as well.
Have you been to Poor Calvin's Absolute Fusion? If so share your thoughts with us below!
N.S.W.