It's been years since I've made this trek across the globe, but I remember it fondly. I remember the rich culture, the spicy flavors and more. Though I have traveled extensively, I always say that Malaysia is the best place I have ever been. It's not a place of glitz and glamour and tourist traps. It is simply a beautiful place. I fell in love with Malaysia, and I want to go back.
I know Malaysia is not a travel destination that comes to mind for most Americans. We don't know much about it and don't hear much about it in the news. They do not compete in winter Olympics. They send a relatively small delegation to the summer Olympics, competing primarily in archery, diving, and badminton, for which the country has earned 4 Olympic medals. Trekking to Malaysia is no small undertaking either. At around 19 hours flight time from Los Angeles, it's not a quick and convenient trip for most.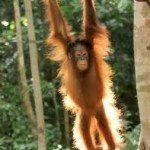 As the Malaysian tourism site touts, "To know Malaysia is to love Malaysia. A bubbling, bustling melting pot of races and religions where Malays, Indians, Chinese and many other ethnic groups live together in peace and harmony." The multiculturalism and diversity are certainly things I fell in love with. It was amazing to see not only different ethnic groups, but Muslim, Buddhist, Hindu and Christian all living peacefully together. I was greeted everywhere by warm and friendly smiles. And most importantly, I was able to sample a variety of cuisines in this cultural melting pot. From open air markets to fine dining in a rotating restaurant high above the city, I was in food heaven. I think I sampled it all, but my absolute favorite dish was the spicy chicken rendang. I have had nothing like it since.
My journey began in the capital city of Kuala Lumpur, also known as KL. This metropolis offers not only great food, but lots of shopping and night life as well. I was able to navigate the sites easily by foot in addition to receiving a wonderful tour by a local guide. Though Malay is the national language, English is widely spoken, so you should have no problem communicating with anyone. My tour included sites such as the Petronas Towers – the tallest twin towers in the world, Batu Caves, temples, gardens, and monuments. I mentioned shopping, and boy does KL have some shopping! From outdoor night markets to older bazaars to countless multi-story, state of the art malls, KL is "one of Southeast Asia's premier shopping destinations." With a favorable exchange rate of about 3 Malaysian ringgits to one US dollar, you are sure to be in shopping heaven!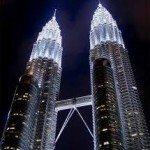 A mosaic of different ethnic groups also means lots of festivals. Some of these include the Ramadan Bazaar and Muslim celebration Hari Raya Puasa, Chinese Moon Cake- Lantern festival, Buddhist Wesak Day, Chinese New year, and Hindu Deepvali, also known as Diwali, or Festival of Lights. There are numerous other special events that take place in Malaysia. A few are: Pasir Gudang World Kite Festival, Le Tour De Langkawi bicycle completion, the Malaysian Grand Prix, Sarawak Regatta, Royal Pahang Billfish International Challenge, Malaysia International Gourmet Festival, Mount Kinabalu International Climbathon 2012, and the Putrajaya International Hot Air Balloon Fiesta.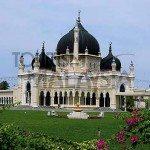 Malaysia has diverse geography that includes tropical rainforests with abundant wildlife. Tigers, rhinos, Asian elephants and orangutans are just some of the wildlife to be found here. Being that mainland Malaysia is on a peninsula, water sports are also very popular. It is a destination for snorkeling, scuba diving, boating, and a host of other water sports. And if you're not into that, Malaysia has some of the world's most beautiful white sand beaches, perfect for laying out and just relaxing.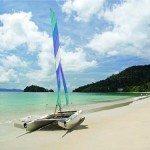 I could go on and on about Malaysia, but I think you get the idea. Malaysia is a beautiful place to visit. It offers warm, friendly people, great food, lots of sites, countless events and activities for a favorable exchange rate. There is truly something for anyone who travels to Malaysia, which is why I fell in love with it then, and why I want to go back.
Joy Tippens