A few months ago I traveled to New Orleans for the third time. I was excited to once again visit this vibrant and quaint city filled with some of the best restaurants in the country if not the world. As usual I stayed in the French Quarter and looked forward to the boutiques and eateries and of course the bars and scenery along Bourbon Street. But on my first night in town, a friend suggested that we hop in a cab and head to Frenchmen Street. I had never heard of it but she had been there the night before based on recommendations from her local friends. Needless to say I spent the next three nights there and here is why…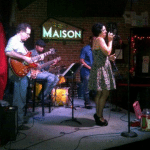 Frenchmen street is in the 7th ward of New Orleans. It is in the Marigny neighborhood and intersects with Esplanade Avenue. It is not walking distance from downtown or the French Quarter but well worth the quick and inexpensive cab ride. In the 1800's a wealthy Creole man named Bernard de Marigny owned the area which was once a plantation. Many of the homes are over 100 years old. In the 1980's the first bars and clubs appeared. While Bourbon Street attracted tourists and became commercialized, Frenchmen Street remained authentic and locals flocked here to listen to local bands and musicians that performed genuine New Orleans jazz, blues and zydeco. Being on high ground, the area was spared damage by Hurricane Katrina. After the storm it was designated an official Arts and Entertainment district and has been featured on the HBO show "Treme".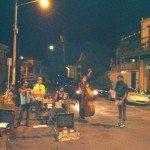 I love that the street is lined with bars and lounges and clubs and restaurants and most are free!! No cover charge! They only ask that you tip the various bands. You are able to hop in and out of the various establishments listening to various bands and musicians without spending a dime. All the venues are lively and have artists of different ages, race and sex. My favorite spots included Vaso, Blue Nile, Three Muses and Maison. Being Jamaican I was pleased to come across a Reggae club! We danced to the sounds of a live band playing Bob Marley with a mural of him gracing the back wall. A neat side note-I happened to visit a gallery in the French Quarter a few days later and while talking to the artist and owner realized that he painted that mural! If you do decide to eat or drink as I did J the prices are very reasonable and not a "tourist trap". You must have the famous "Hurricane" drink and try some gumbo, jambalaya and bread pudding. I also discovered a small shopping area with local artists selling paintings, jewelry and masks. I have always wanted a mask from New Orleans so I bought one and wore for it for Halloween. And in true New Orleans fashion, one night there was an impromptu group of musicians that gathered in the middle of the street and who could forget the men in full Mardi Gras costumes that came into a club, got on stage and danced with the band.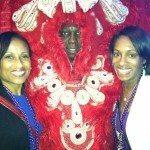 I already loved New Orleans. Frenchmen Street just added to its overall appeal and I can't wait to go back!!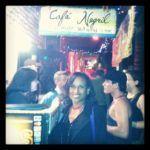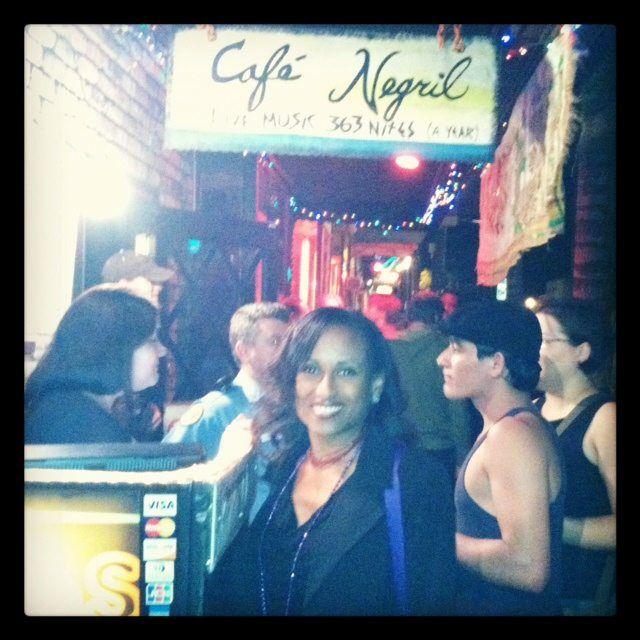 N.S.W.