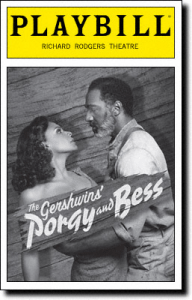 I will admit. Over the years when I have heard reference to "Porgy and Bess", the word opera never came to mind. But the truth is Porgy and Bess is an opera first performed in New York City in 1935. The music and lyrics are by the famous Gershwin brothers and it was based on the novel by Dubose Heyward called "Porgy" which was later turned into a play. The novel, play and opera all portray African-American life in the 1920's in the fictitious town of Catfish Row in Charleston, South Carolina. It tells the story of "Porgy" who is a disabled male beggar, "Bess" who is a female struggling to be free of her dangerous lover "Crown" and the local drug dealer named "Sportin Life". At the time of its debut in 1935, the entire cast was made up of classically trained African-American artists. In 1935? What a feat! Besides the fact that some critics felt it was a racist portrayal of African-Americans, Porgy and Bess struggled to be recognized as a true opera. However, it is now widely recognized as such and performed worldwide.
Porgy and Bess has had several revivals including most recently in 2006 at the Savoy Theatre in London. The latest revival is currently on Broadway in NYC and premiered in January 2012. It is directed by Diane Paulus with book adaptation by Suzan-Lori Parks. Does her name sound familiar? If so it's because Suzan-Lori Parks won the Pulitzer Prize for playwriting in 2001 for "Top Dog Under Dog". It is also no surprise that when it came time to casting a leading lady for "Bess", the production team chose Audra McDonald. She can do no wrong. She is an actress and singer who has won four Tony awards for Best Featured Actress for both plays and musicals. The rest of the power cast includes Norm Lewis as "Porgy", Philip Boykin as "Crown" and David Alan Grier as "Sportin Life".
Like many revivals, The Gershwins' Porgy and Bess of 2012 is in many ways more relatable than its original 1935 production. While the story of the fictional Catfish Row essentially remains unchanged, the production appeared streamlined with a modern day sentiment. Mind you it still chronicles the life of "around the way" gal Bess shacking up with crippled Porgy- or to be politically correct "disabled" Porgy – after her abusive, no good, poor excuse of a man Crown commits murder. Another standard is the stylish, yet sleazy, Sportin Life who slimes his way through town, controlled substance in tote, preaching of life's abundance in Harlem. However, the revival relays the story in a more approachable fashion with much less of an operatic feel but with the same amazing musical score.
Given its modern day approachability, which encompasses paired down lyrics, shorter, shuffled scenes, as well as Porgy trading his goat cart -which he used in the original production to get around -for a leg brace and a cane, this revival is likely to appeal to a younger audience. Particularly one that is not well-versed in the historical nuances of the original. However, what remains unequivocally clear is the fact that Audra McDonald (Bess) has an amazing voice and an undeniable presence that simply consumes the stage and will prove breathtaking for audiences old and new.
McDonald's performance aside, the reasons for critical acclaim are readily apparent. You simply don't get 10 Tony nominations, including that of Best Revival of a Musical, Best Performance by an Actor in a Leading Role in a Musical (Norm Lewis), Best Performance by an Actress in a Leading Role in a Musical (Audra McDonald) and Best Performance by an Actor in a Featured Role in a Musical (David Alan Grier), if you haven't done something exceptionally right. Yes, Porgy and Bess has indeed been "revived"!!
KDJ
NSW
6/10/12 Update: Porgy and Bess wins Tony Awards for best revival of a musical and Audra McDonald wins for best actress in a leading role in a musical!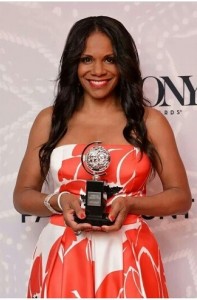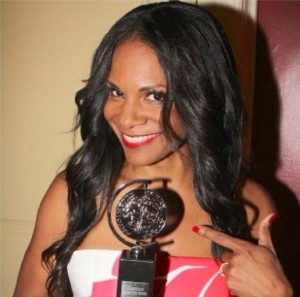 6/8/14 Update: Audra McDonald makes Broadway history with sixth Tony Award win for her role as Billie Holiday in Lady Day at Emerson's Bar and Grill!