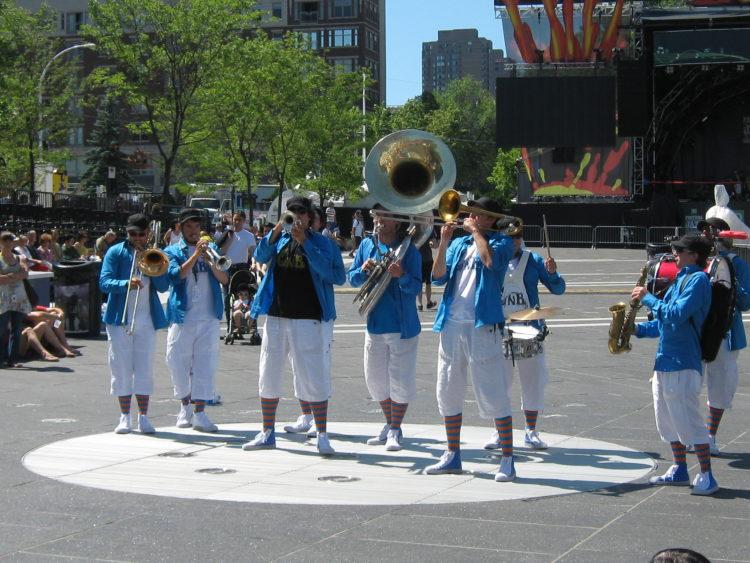 As spring winds down, summer music festival season is upon us, and there's one festival that is a cut above the rest. One that offers an exotic locale with a moderate climate right here in North America. With a relaxed atmosphere, and a full program with several days of entertainment for young and old alike.  What could this possibly be? None other than:
Festival International De Jazz De Montreal
The Montreal Jazz Festival, 33rd Edition
June 28-July 7, 2012
Called by the New York Times, "The king of Montreal's assorted summer cultural festivals," I call it the summer's best festival, hands down. With a laid back atmosphere, it is suitable for families, yet hosts a wide range of artists to tickle the discerning musical ear.  The festival features many different genres of music under the umbrella of "jazz." From flamenco and acoustic to folk to down home blues, there is enough to soothe the musical palate of all. More specifically, 3,000 artists from 30 countries are slated to perform more than 1,000 concerts. Two thirds of these will be free outdoor performances on 10 outdoor stages, with the remainder being ticketed events held at 15 concert halls around the downtown festival area. With 2 million festival goers, the Montreal Jazz Festival has been ranked as the world's largest jazz festival by Guinness World Records. It is easy to see why. Every summer so many people from all over the world flock to Montreal – a sophisticated city of 2 languages, but where all can understand the language de musique. It is, as the festival has dubbed itself, a "world class rendezvous."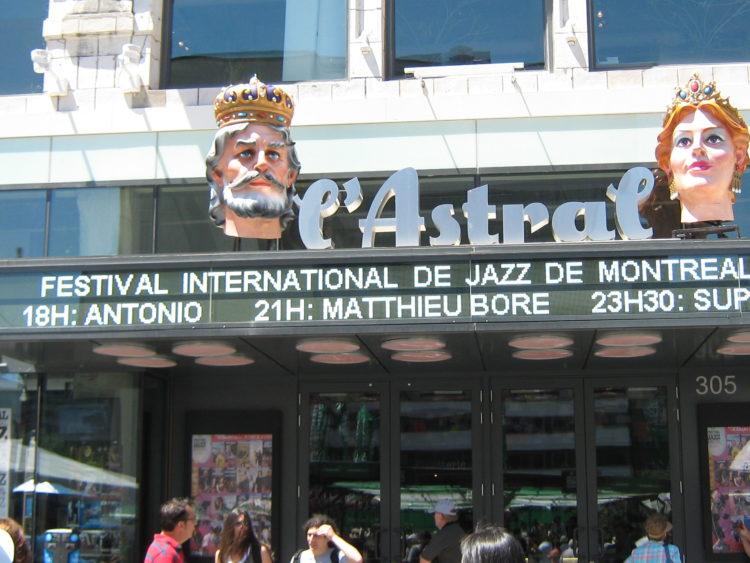 Entrez. Enter into the festival, set downtown in an area known as Quartier des spectacles, will be pedestrian only.  Stroll along Rue Sainte-Catherine, or perhaps begin at Boulevard Saint-Laurent. Take it all in:  the marketplace, the international crowd, the street performances a la Cirque du Soleil, and, of course, the music. Several outdoor stages will beckon you, and that is okay. You will find yourself relaxed and at ease as you wander about and soak it all up. There is no rush here, unless, of course, you have tickets to an indoor concert. Then move along, tout de suite, and come back to stroll the musical boulevard later. Your indoor venue may be anything from a symphony house to a hotel space to a museum, or other facility situated within the festival area. A variety of international artists will perform indoor concerts and it is best to purchase these tickets in advance.
At the urging of a friend, I purchased a seat to see the Robert Glasper Trio, a name unfamiliar to me at the time.  I knew I could not go wrong seeing any act at the festival. However, I did not anticipate that I would be totally mesmerized by this trio from Houston, TX.  This was the epitome of jazz to me, a piano, bass, and drums. Not much more is needed.  The audience was hypnotized by this ensemble. We were awestruck by their improvisational twists and turns. They proceeded to take us to greater and greater musical heights, leaving us breathless and on the edges of our seats; and just when you were sure these musicians themselves were tranced in such a groove that they could go on for hours, they came back together to wind it down. We could sit back and breathe again, aaah yeah.  And that was just one act!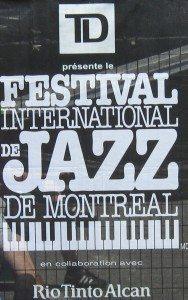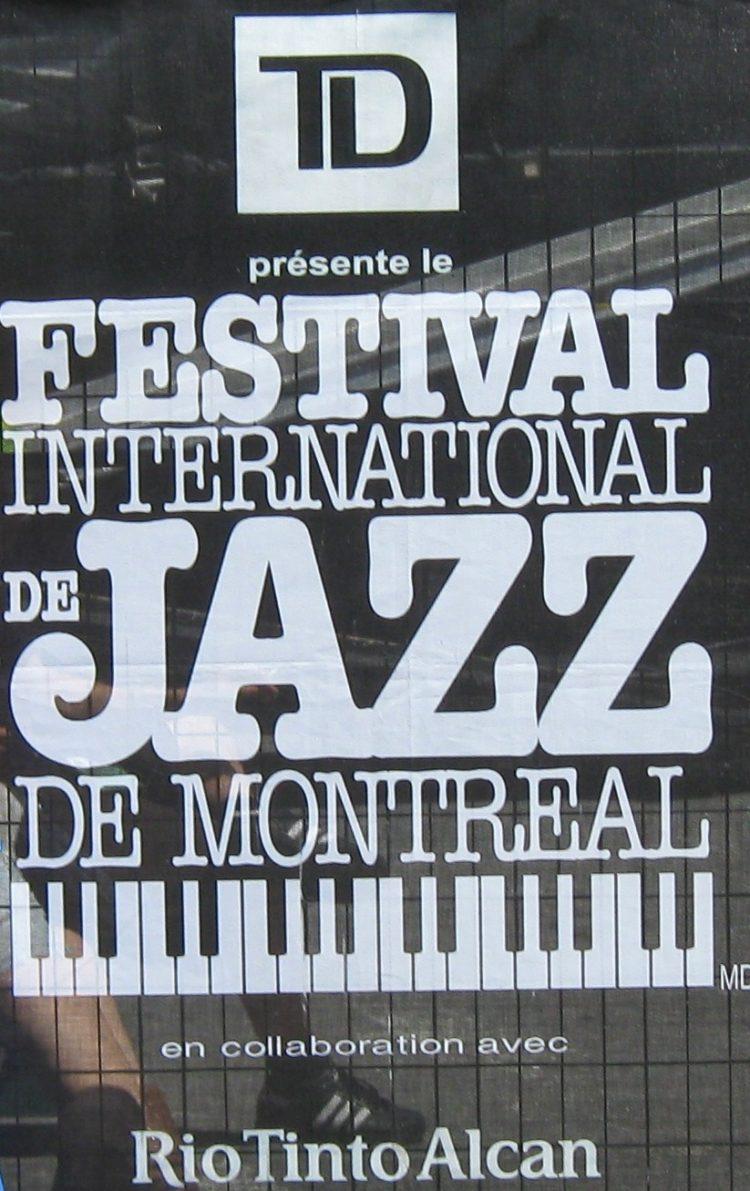 This year's ticketed program is sure to please as well. Scheduled performances included familiar American artists, such as BB King, Liza Minnelli, and Norah Jones. I would encourage you to venture out and see some more of the international and avant garde. For example, the Tord Gustavasen Trio, a Norwegian group, will soothe the senses with their calming jazz melodies. Amadou et Mariam, known as "the blind couple from Mali," will perform their "Afro-blues." Their world beat music has a refreshing flavor, combining traditional Malian music with Cuban trumpets, Syrian violins, Egyptian ney flutes, Indian tablas drums, and other international sounds. French jazz accordionist Richard Galliano will both serenade you and excite you with his dynamic performance style. Stanley Clarke, American bassist virtuoso, will perform his fusion jazz in several collaborations during the festival, including with the Harlem String Quartet. Like big band? This closing concert is a must see- The Battle of the bands: The Duke Ellington Orchestra vs. The Count Basie Orchestra.


This is of course just a sampling of what this year's festival will offer. Whatever performances you may choose to see, I am sure you will be fully satisfied by your experience. After you have sampled all the musical flavors and before you prepare to take your leave, visit the Galerie Lounge to view the festival's permanent collection of original artworks and limited edition silkscreen prints, numbered and signed. Then perhaps make one last stop at the gift shop for your festival memento.  Bidding adieu to Montreal will not be easy. If at all possible, stay on and tour more of the beautiful metropolitan area for there is much to see. Natasha's article on Montreal will tell you more about what Montreal has to offer. For performance schedules, travel package information, and much, much more, visit www.montreal jazzfest.com.
Au revoir!
Joy Tippens