This post contains affiliate links. However, all opinions expressed here are original. If you click through on a link, you won't pay a penny more, but our guest writer will receive some Chase Sapphire Reserve points.
Are you considering applying for a travel credit card but not sure which one is right for you? Or, do you currently have one of the credit cards for travelers but it is not meeting your travel needs? Fortunately, there are some great options including the Chase Sapphire Reserve credit card, one of the best credit cards for travelers. In this blogpost, fellow physician and frequent traveler Dr.Merrian Brooks is sharing with us why you should seriously consider the Chase Sapphire Reserve credit card.
Credit cards for travelers: The Chase Sapphire Card
From Dr.Merrian Brooks:
I was that person that stayed away from credit cards with large fees. But, for even the occasional travel, platinum travel credit cards are a great option. The Chase Sapphire Reserve credit card is one such option. The key to a platinum credit card is making the most of the benefits. Some people study the credit card reward points system like a college major. They are in secret groups, speak in airport codes, and have used points for amazing first-class trips around the world. I am not that person. I have 2 daytime jobs and I can't afford to spend hours becoming an expert. As a person without much time, I can tell you that the Chase Sapphire Reserve credit card has been the perfect low maintenance card and one of the best credit cards for travelers I've found. (I am not paid by them but if you use my referral link I do get some points) It definitely pays for itself if used wisely and especially if you travel at least twice a year. It's a Visa credit card which means it is accepted all over the world. Use it for even basic purchases like petrol (as we call gas here n Botswana), groceries, and household items.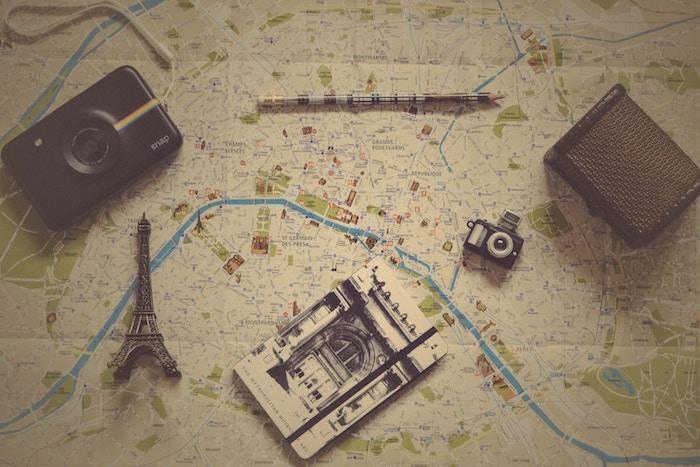 There is long list of benefits to the Chase Sapphire Reserve credit card. First, I'll list each of them with a rough estimate of their value.
Cost Free items from Chase Sapphire Reserve Credit Card:
$300 travel credit every year: Spent $300 on a hotel room? Chase automatically credits you for that travel related expense up to $300. Paid $50 in tolls another $70 in parking and $180 on a sketchy hotel for a weekend in NYC? No problem. Nothing to do but watch the travel purchases in your account credited until you get to $300. Keep in mind that you do not earn points on the $300 travel credit.
Global entry and TSA precheck: You will be automatically reimbursed for the cost of Global Entry if you use the Chase Sapphire Reserve credit card to pay for the application and fees. Again, nothing to do but watch your account get an automatic (and near immediate) credit for the cost of the service. I highly recommend Global Entry for international travel. It makes reentry through customs into the U.S. a breeze. TSA Pre-check automatically comes with Global Entry. This makes traveling through domestic airports much more efficient.
Bonus miles. I signed up when bonus miles for the Chase Sapphire Reserve credit card equaled 100,000 miles. This was worth over $1000 in travel. Now the bonus amount is 50,000 miles but that is still worth $750 in free travel related expenses. This is automatically placed in your account after you've paid your first bill AND spent enough money in the first three months to qualify. I paid my quarterly taxes to meet the minimum spending requirement.
Priority Pass select membership. In the United States Priority Pass lounges are mostly average. You also can't find one in every U.S. airport. However, for the global traveler Priority Pass is a GREAT deal. I have saved hundreds of dollars by getting food and snacks, free WIFI and sometimes even showers in Priority Pass lounges around the world. Not only do you get a free Priority Pass membership, but all of your guests up to 2 people can enter the lounge for free. You can bring in more than two guests if you pay $27 per person per visit. This Priority Pass package from being a Chase Sapphire Reserve card holder is  worth at least the $99 Priority Pass membership cost and the $28 per person per visit for the paying Priority Pass member. This benefit does take some effort as you have to activate your membership after receiving the Chase Sapphire Reserve credit card in the mail. The great news is that once its activated you will be automatically renewed for subsequent years.
Free insurance for rental cars paid for with the Chase Sapphire Reserve credit card. All you have to do is turn down the rental car company insurance option and pay for the rental car with the Chase Sapphire Reserve credit card. There is no need to sign up for anything extra.
Reimbursement for lost luggage. This includes buying new clothes or luggage because they were lost. If the trip was paid for on the Chase Sapphire Reserve credit card then you have a right to some reimbursement. This works even if your bags are found later.
Freedom from Foreign transaction fees. For those of us who travel or shop outside of the country, 1-3% fees just for paying in a different currency can definitely add up. This credit card does not add on any additional foreign transaction fees, making it one of the best credit cards for travelers.
Chase Ultimate Reward Points: Chase Sapphire Reserve points are very valuable (relative to other programs). At a minimum each point is worth 1.5 cents for travel. You redeem points through a Chase Ultimate Rewards online portal for things like hotels, rental cars, flights, and experiences. It works just like other online travel agents like Expedia or Kayak and it is very user friendly. You can use these points on most airlines and most hotels. You can also pay with points AND money if you like. There is also the option to transfer the points directly to a select group of airlines frequent flyer programs. For example, if you're a few points away from a reward with British Airways Executive club, you can transfer Chase points to your executive club account.
*There are a few Chase Sapphire Reserve point benefits I am not going to discuss here because they give you the least value. This includes cash back, gift cards, gifts, and statement credits. These options are not good use of your points. Though you may find them useful at times, I wouldn't recommend them as they are worth less than 1.5 cents per point. *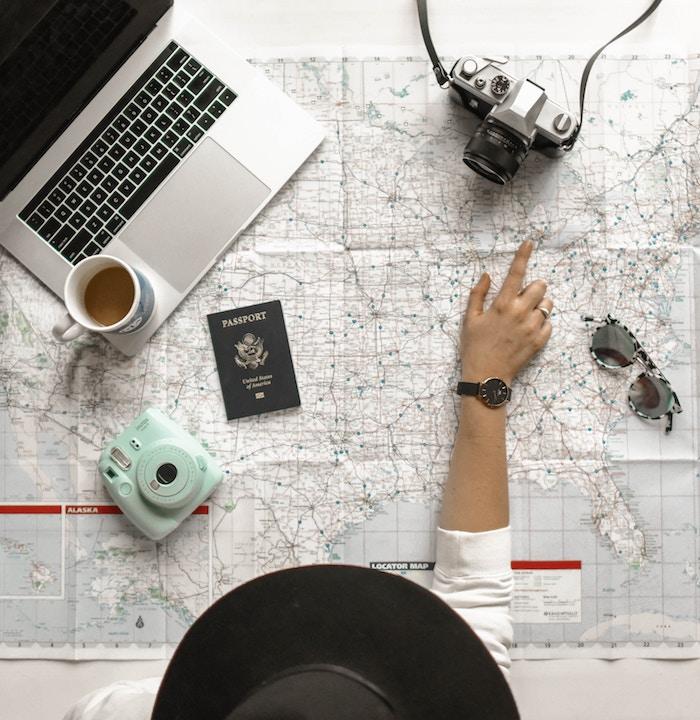 The Best Way to Earn Points Using Credit Cards for Travelers:
For every dollar you spend on the Chase Sapphire Reserve credit card, that is in the travel category, you get three points into your Chase Ultimate Reward account. Chase determines these categories and automatically categorizes the purchases. They are very generous with this category. For example, I received 3X points for paying tolls, and for parking in my local parking garage. Just put your usual travel spending on the card.
You get triple points for restaurants as well.
You get anywhere from 1 point per dollar to 10 points per dollar when online shopping through the Chase Shopping Portal. It is similar to Ebates after you have clicked on the shopping page. (Sherri's Berries gave me bonus points this Valentine's Day!) All you have to do is go to the online shop's page through the Chase portal.
You get one point for every other purchase.
What is the cost of all of these benefits?
A net of $150 dollars, but there is a catch. The annual fee for the Chase Sapphire Reserve credit is $450. You should expect to pay that fee the first billing cycle after the card arrives in the mail. If you use your $300 travel credit in the first month you are essentially paying $150.
What about interest rates?
High. A minimum of 17% or higher. If you carry a balance you lose a lot of the value. I pay my balance in full monthly. I highly recommend this or the calculations here lose value.
Can I get one for everyone in my family?
Probably not. This is for folks with excellent credit who can be given a credit limit in the thousands. However, you can add authorized users with full benefits for a $75.00 fee per user.
I have loved my Chase Sapphire Reserve credit card. It is one of only two credit cards I use for most of my spending. I hope you all will find it beneficial and low maintenance as well!
Interested in applying? Feel free to use my referral link!
Want even more savings when traveling? Use Viator and save 50% off travel activities.
Update 5/25/18: Chase Sapphire Reserve has made some updates to their travel perks and this post has been updated to reflect those changes. To read more about this you may refer to this article.
I would like to express a big Thank You to Dr.Merrian Brooks for sharing all this valuable information with us about credit cards for travelers. Researching travel credit cards can be very confusing and time consuming. Hopefully you have the information you need to decide if the Chase Sapphire Reserve credit card is right for you. Please share your thoughts with us below.
Dr. Merrian Brooks is a pediatrician and adolescent specialist living and working in Gaborone Botswana in Southern Africa. She travels about once every two months. Africa is by far her favorite continent to travel. According to Dr.Brooks, the diversity of culture, people, foods, languages, and landscapes can't be beat.