Doraku Sushi Atlanta!
If you are not familiar with Doraku Sushi restaurant let me enlighten you in this post. Thanks to the Association of Food Bloggers I was able to attend a 9 course dinner at the Atlanta location! It was an amazing experience.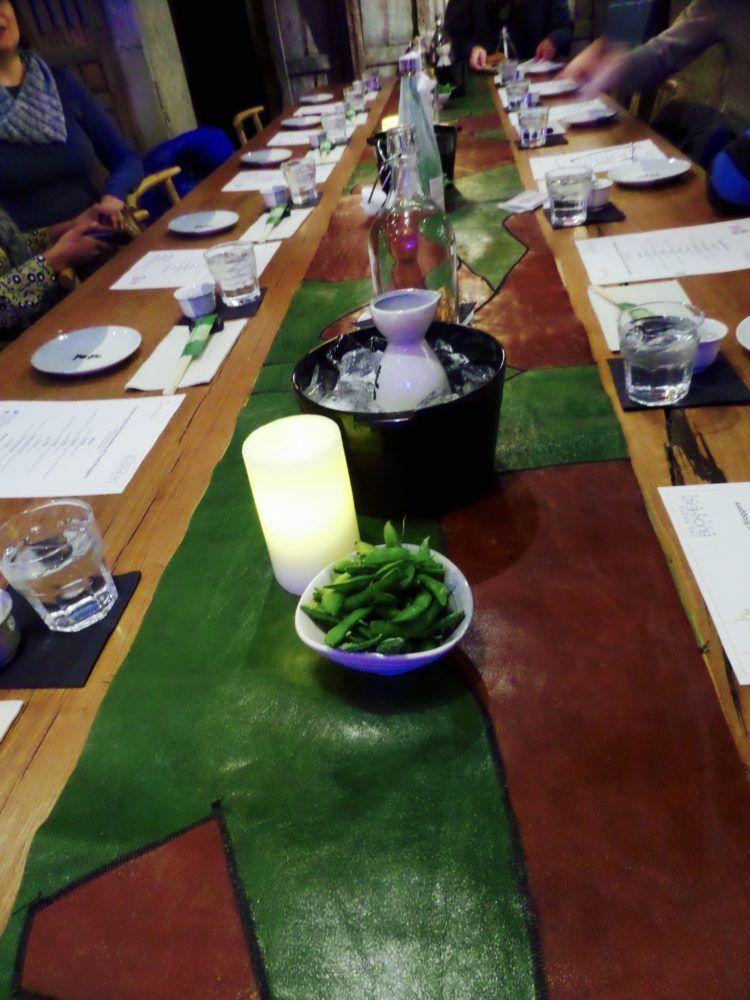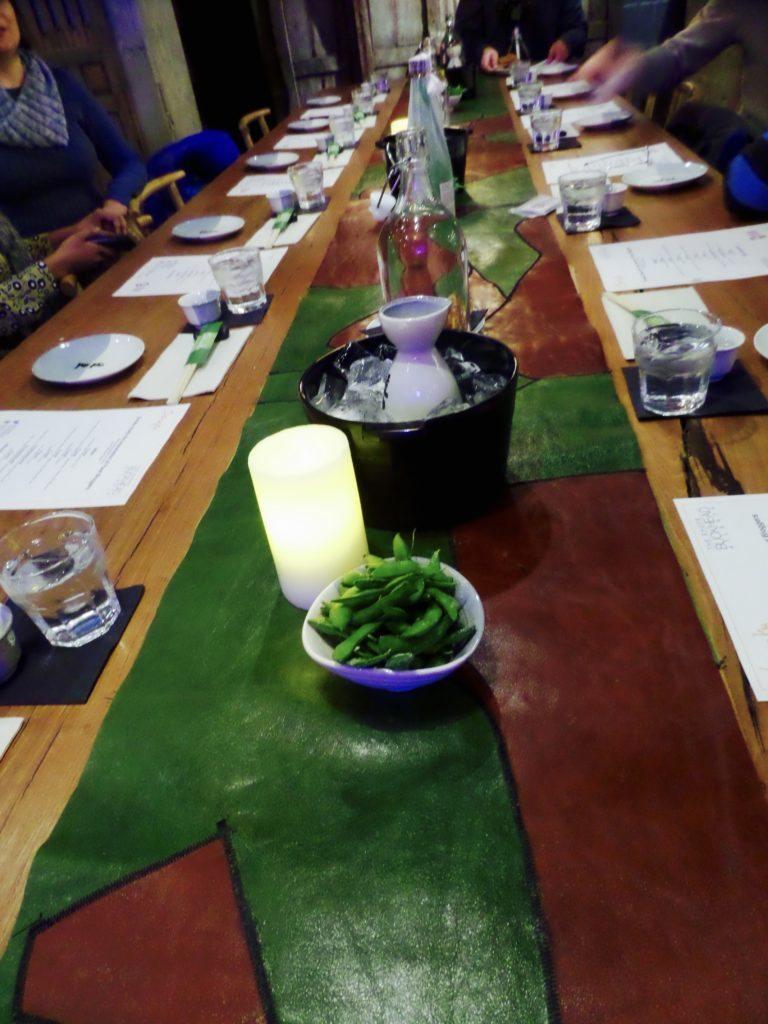 Doraku Sushi Atlanta is located in the Shops Buckhead Atlanta at 267 E. Paces Ferry RD NE. Doraku Sushi started out in Miami over 10 years ago and now has additional locations in Atlanta and Hawaii. Doraku Sushi is inspired by a Japanese "Izayaka" which is a Japanese form of a gastropub.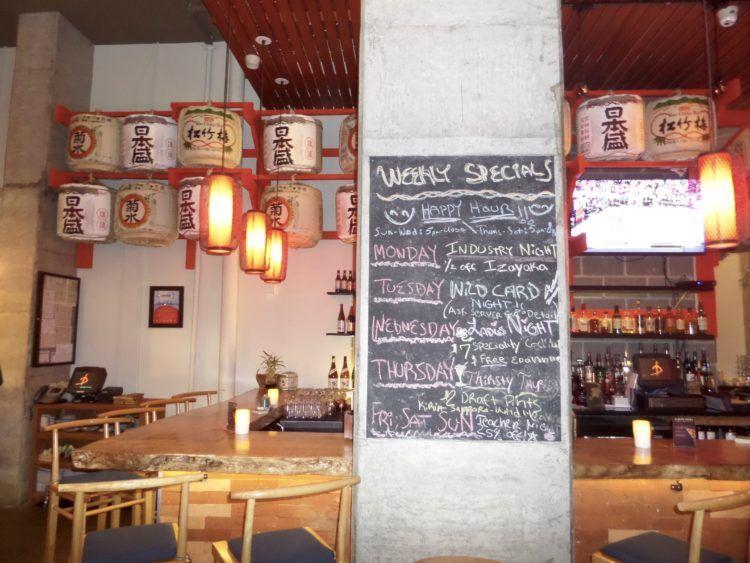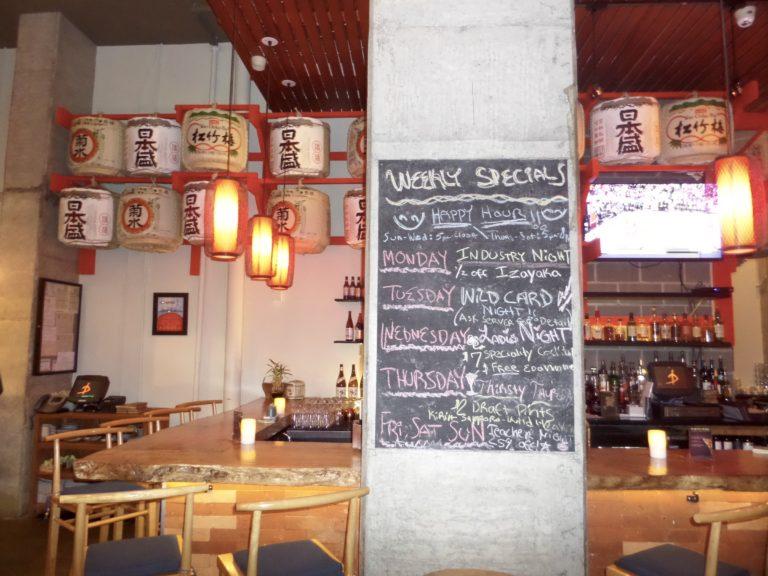 Doraku Sushi Atlanta has a casual yet sophisticated atmosphere perfect for meet ups with friends, eat, drink and have fun. I have never been to Japan but the setting seemed very authentic. Doraku Sushi mixes traditional Japanese plates with international cuisines. Chef Todd Dae Kulper explained every intricate artistic dish that was served. He also surprised us with 2 additional dishes including the miso soup shown below and a sorbet to cleanse your palate. Chef Kulper spent two years working at Nobu Miami. If you have been there you know that you are in for a treat.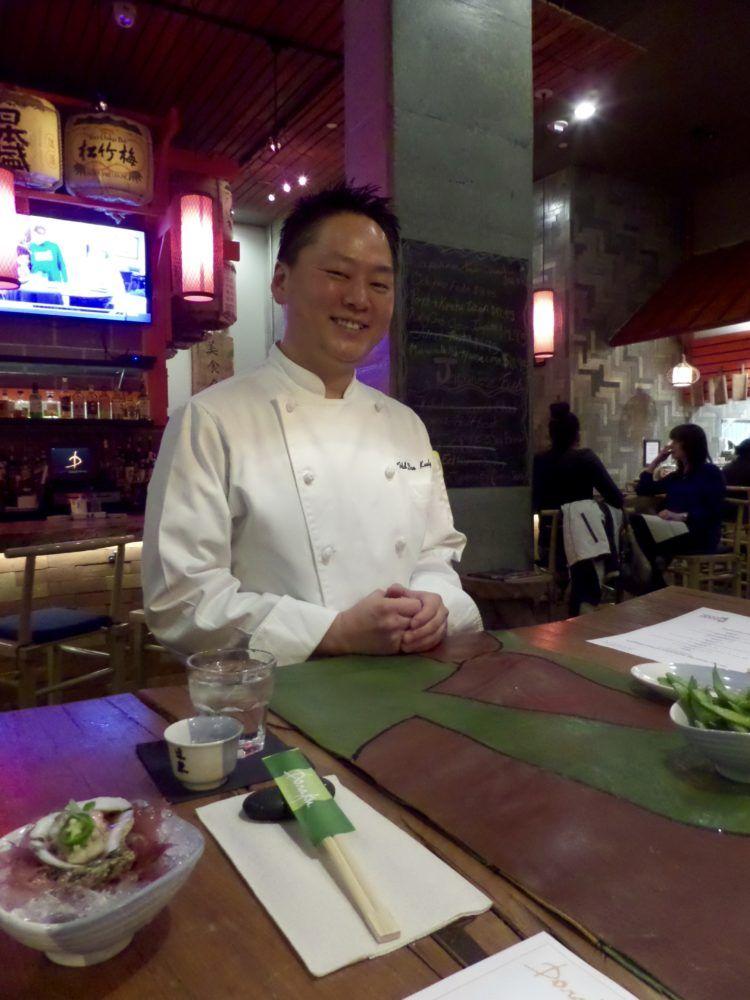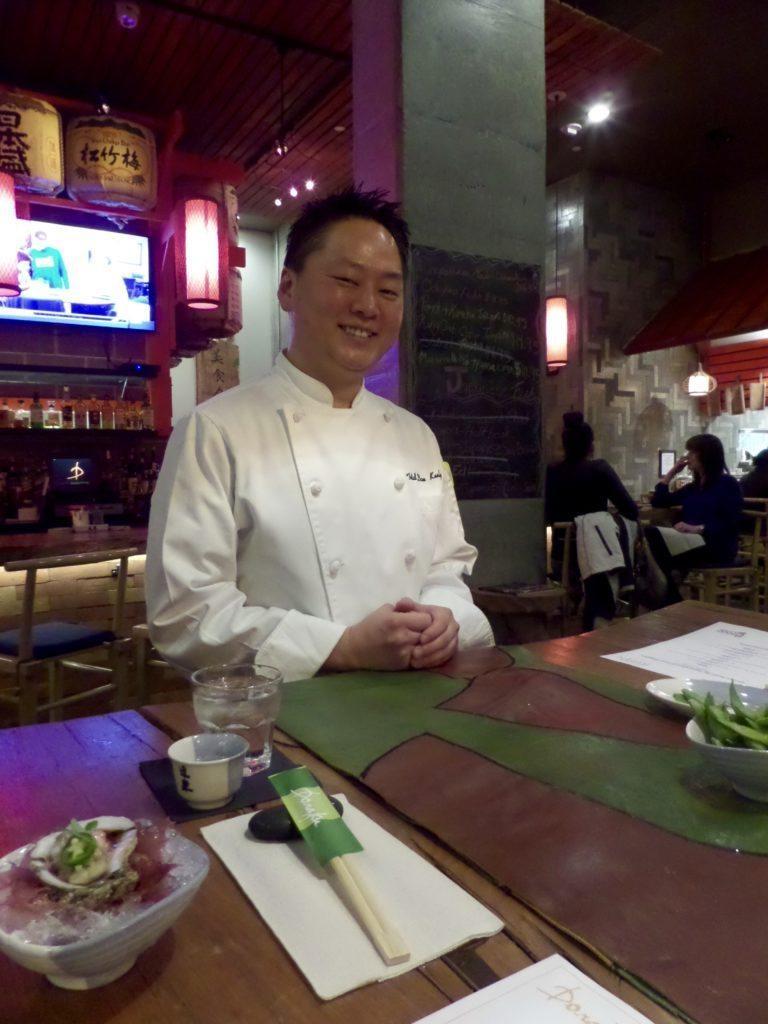 Doraku Sushi Atlanta makes many of their ingredients in-house including their own soy sauce and pasta. They also offer various types of sake as the perfect accompaniment to these dishes.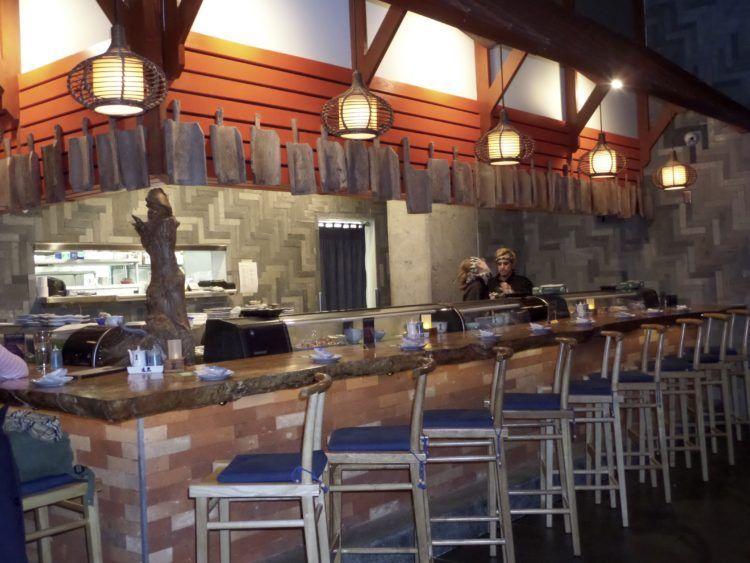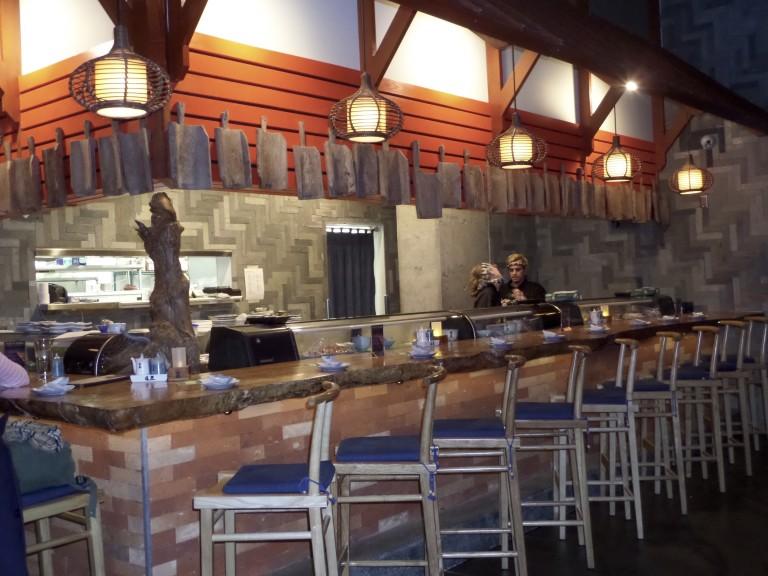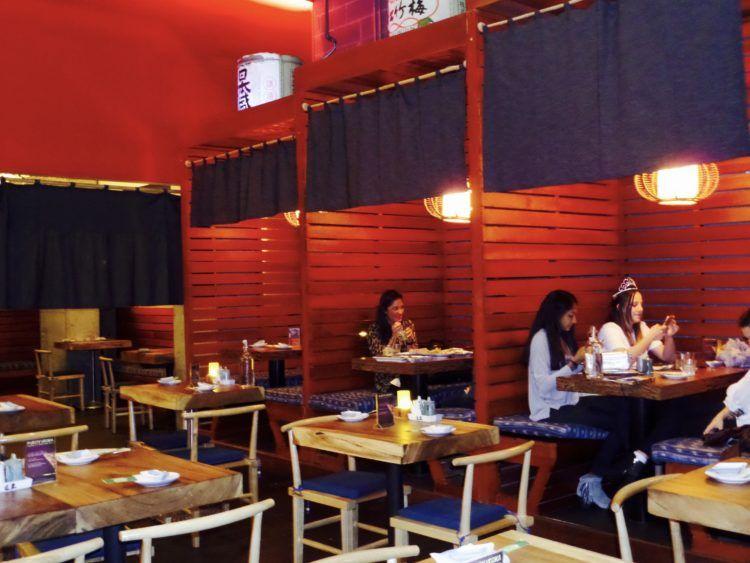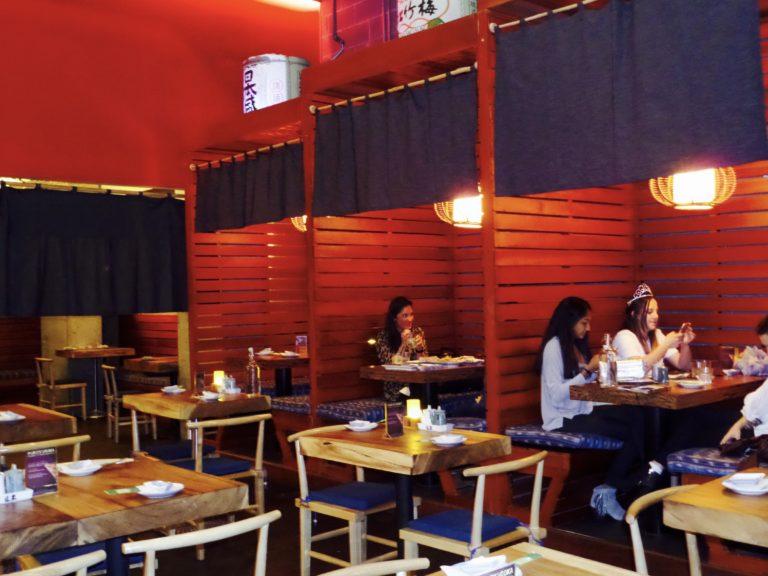 I will let the pictures do most of the talking but the highlights for me where-the Doraku deviled egg which had a bit of a smoky flavor, the Alaskan Cod Nanbanzukeg-a little bit of fried goodness, the Japanese Yellowtail Carpaccio-thinly sliced to perfection, crispy Brussels sprouts-popping with flavor, Octopus Kara-Age-fried octopus that was NOT rubbery, Sea Urchin and Ikura pasta-ignore the very fresh seafood smell and just eat it, Soy Butter Grilled King Crab sushi-great texture with a mild buttery taste and last but not least-the God of Fire sushi roll. Expect a fiery burst of goodness in your mouth!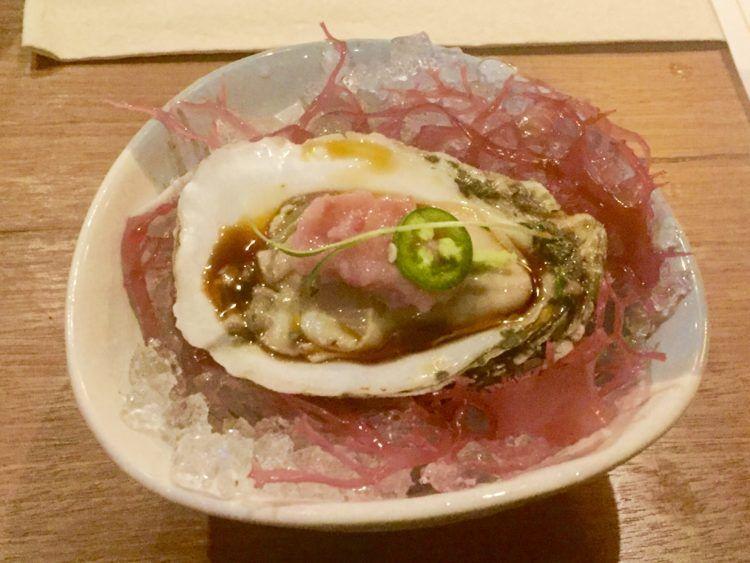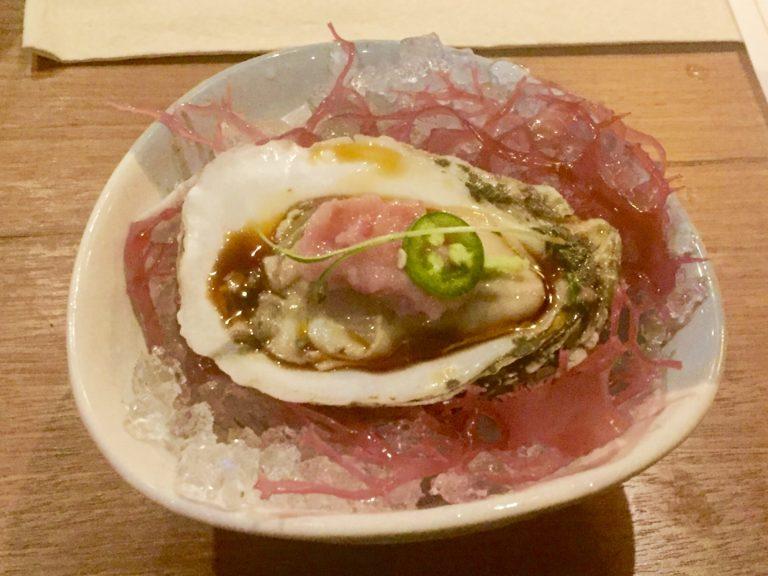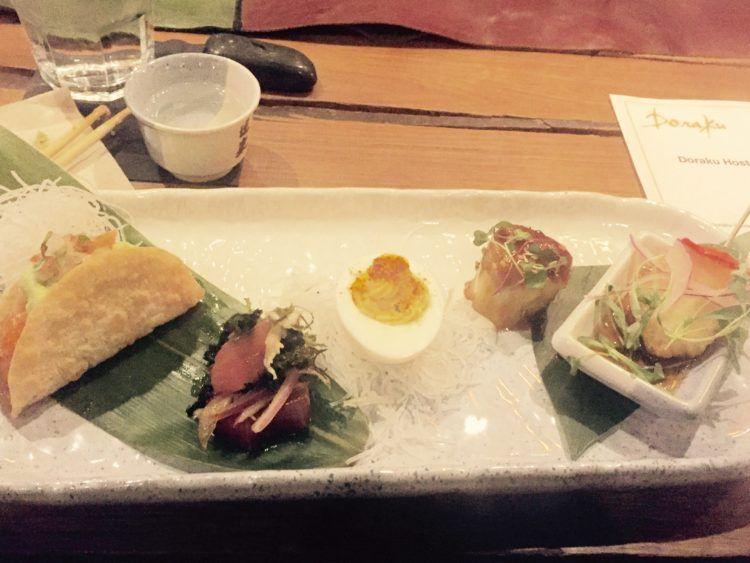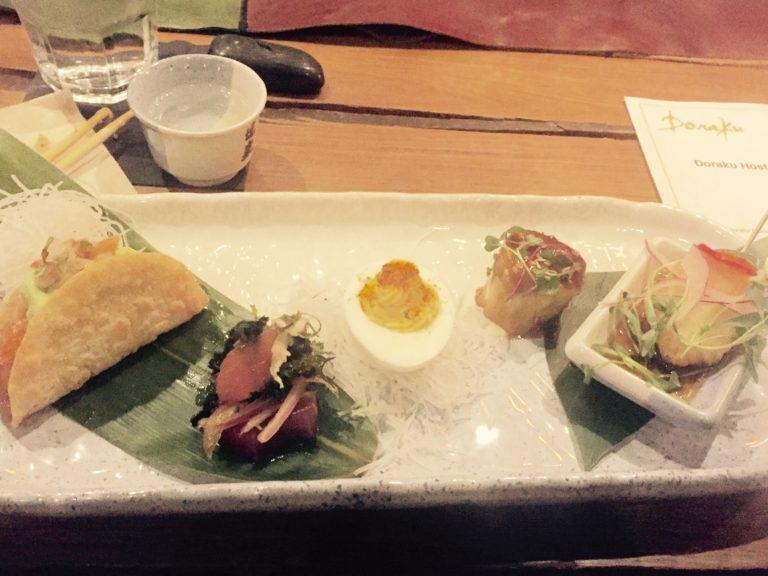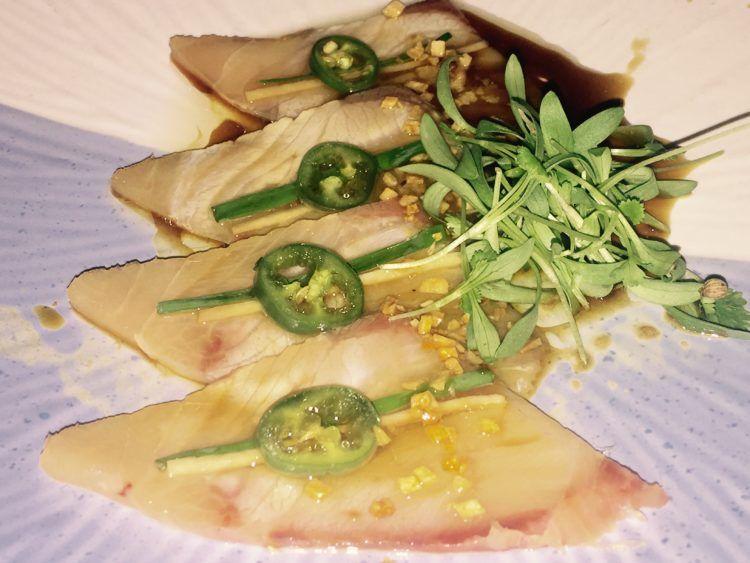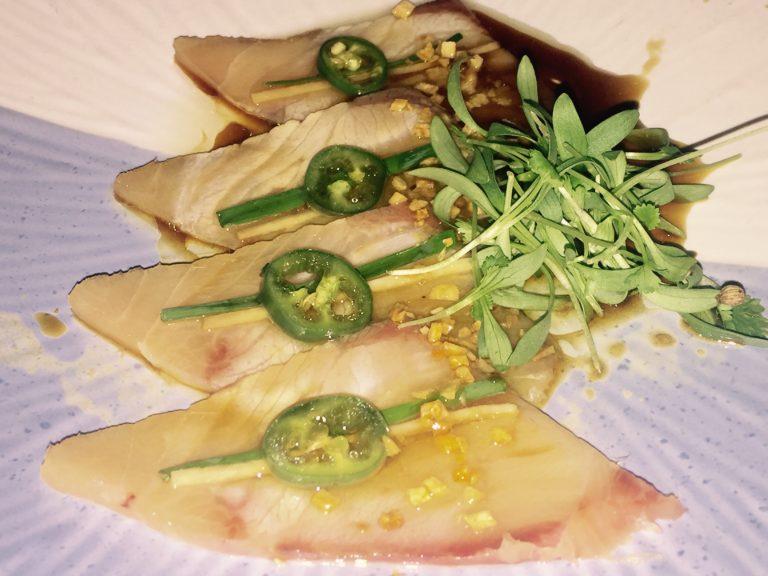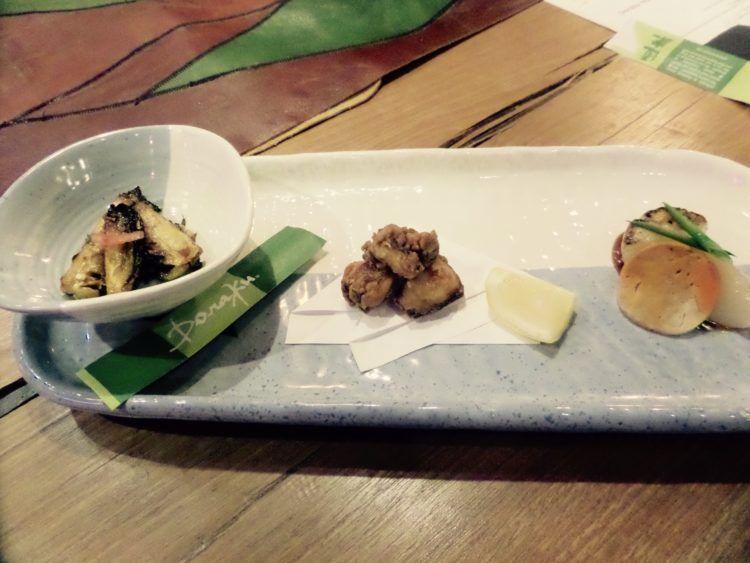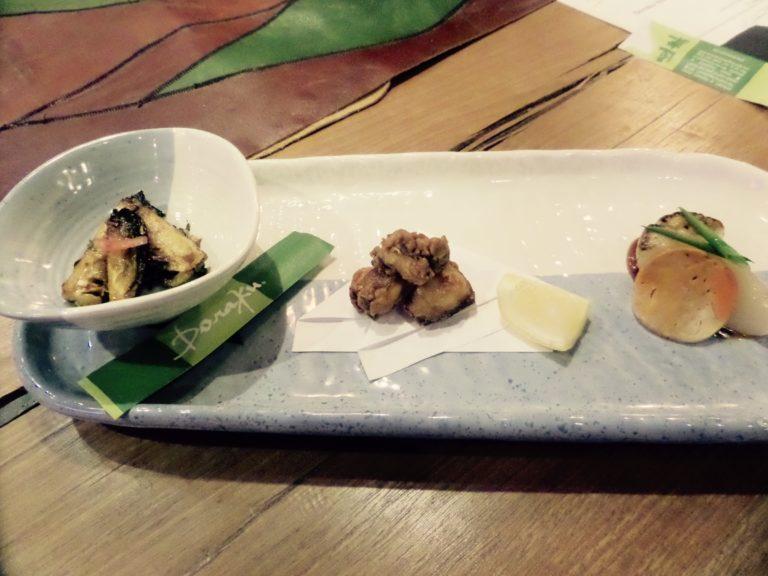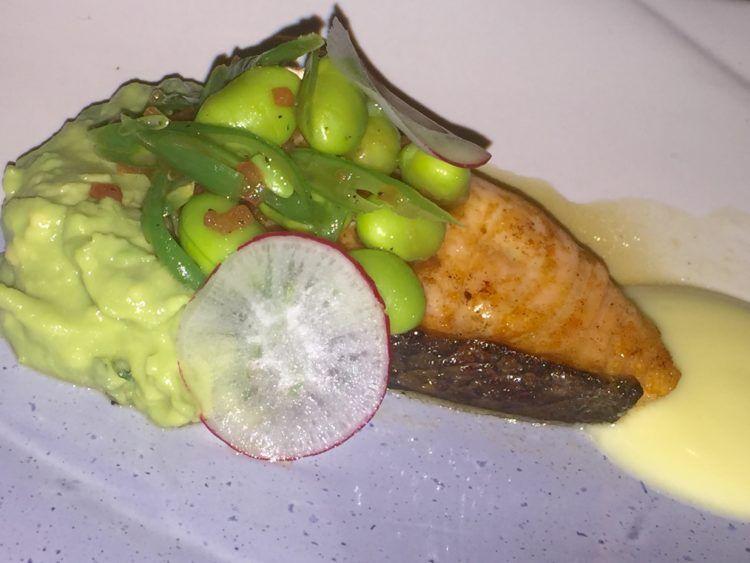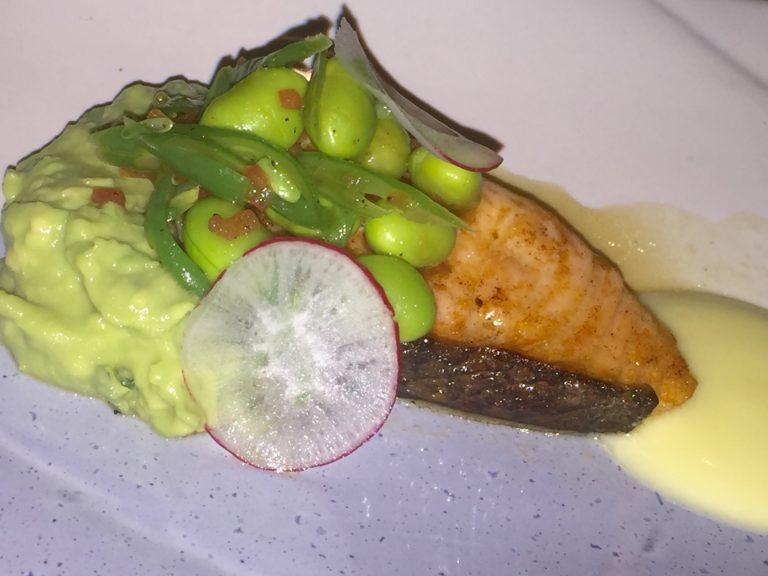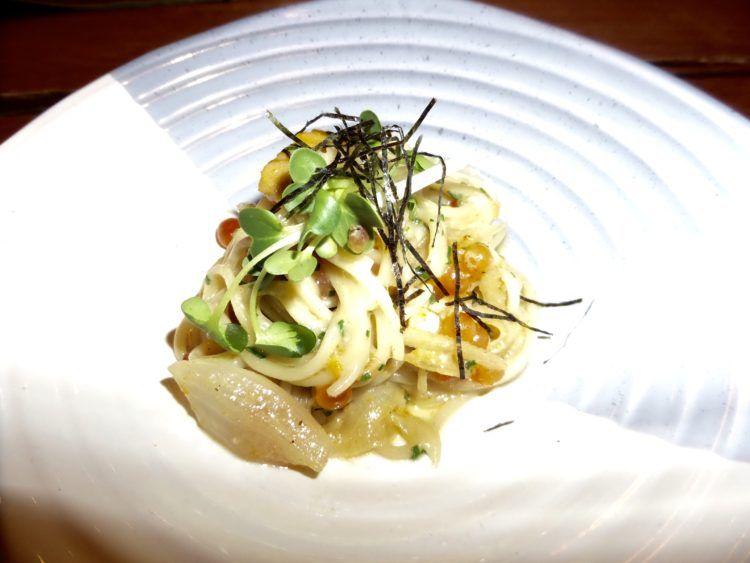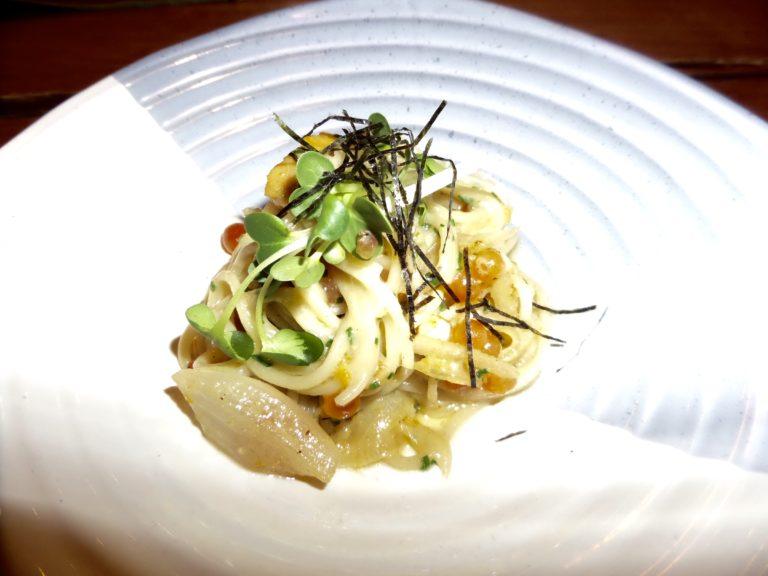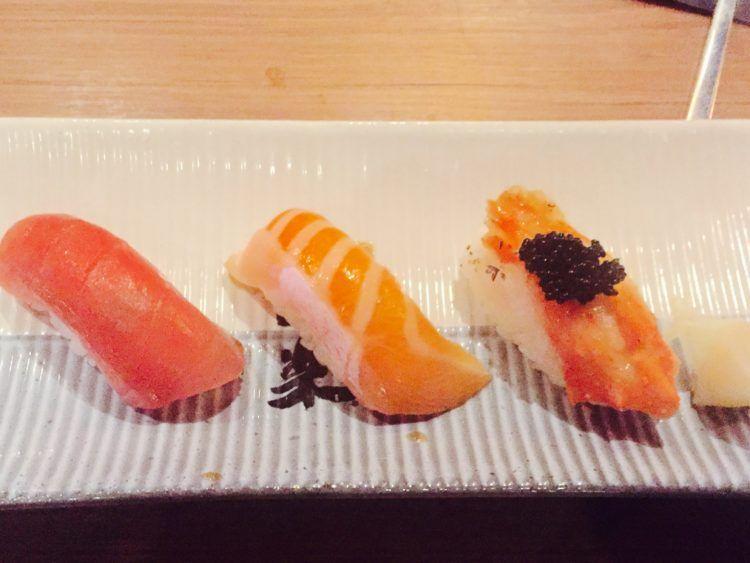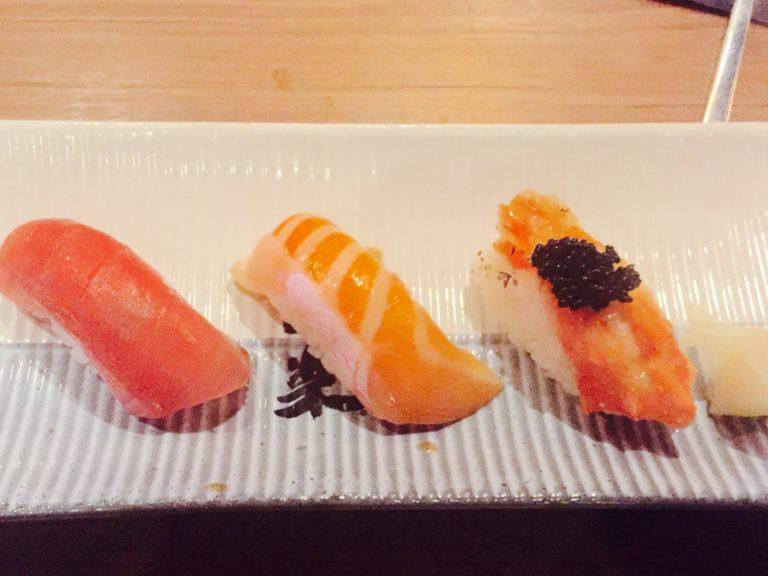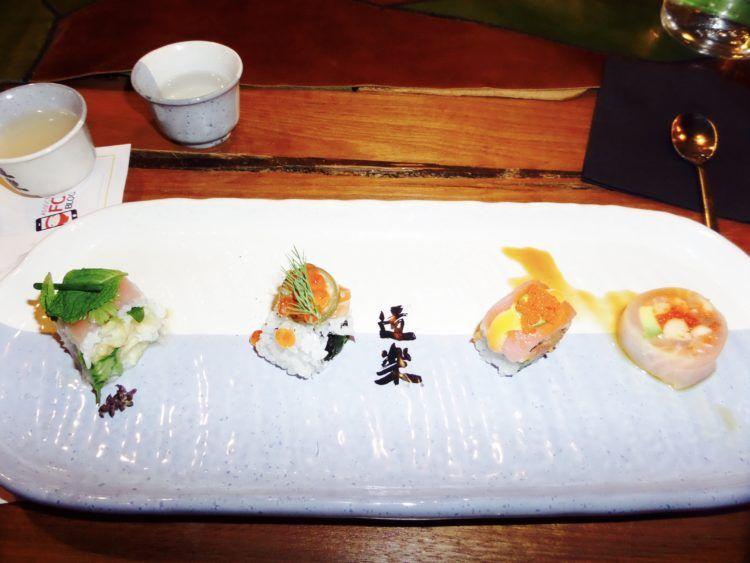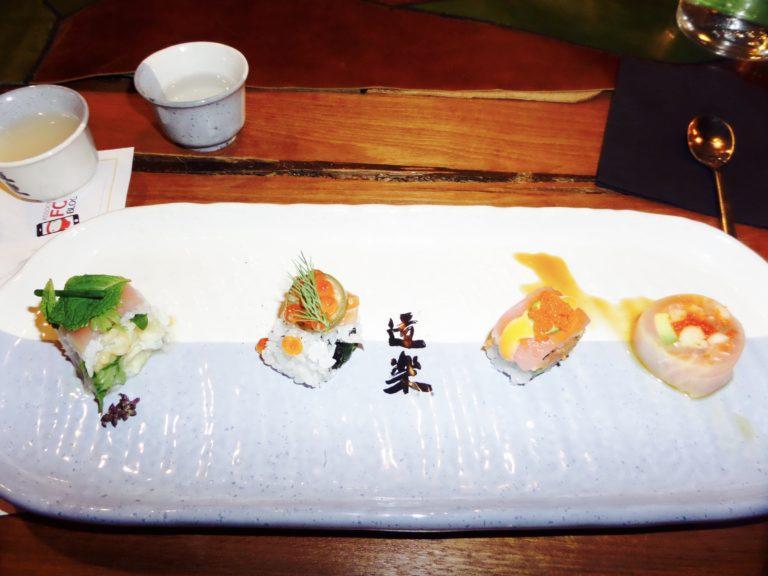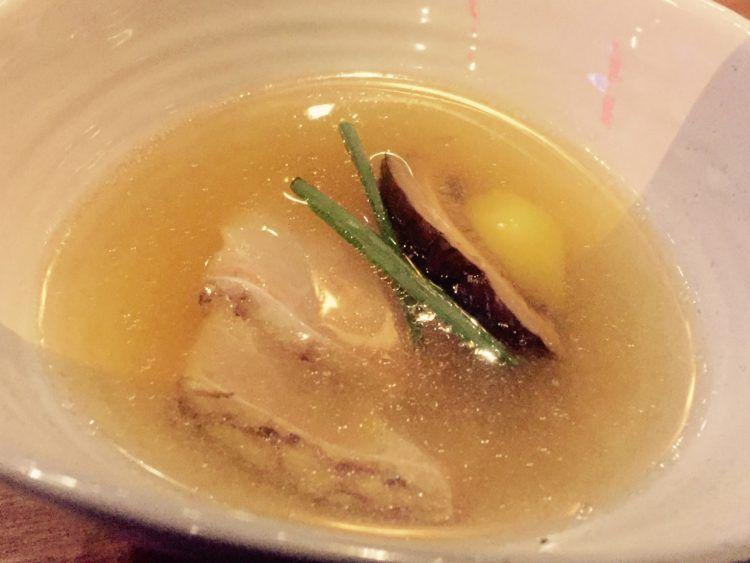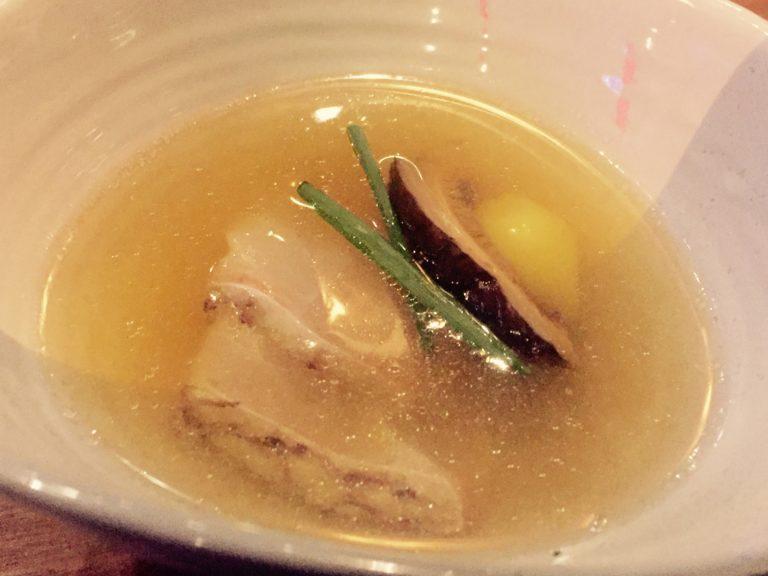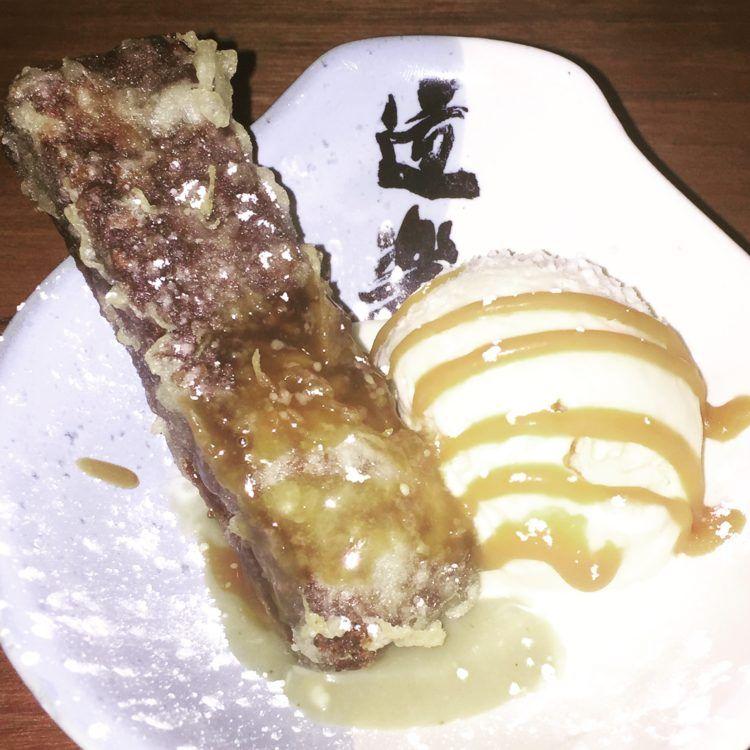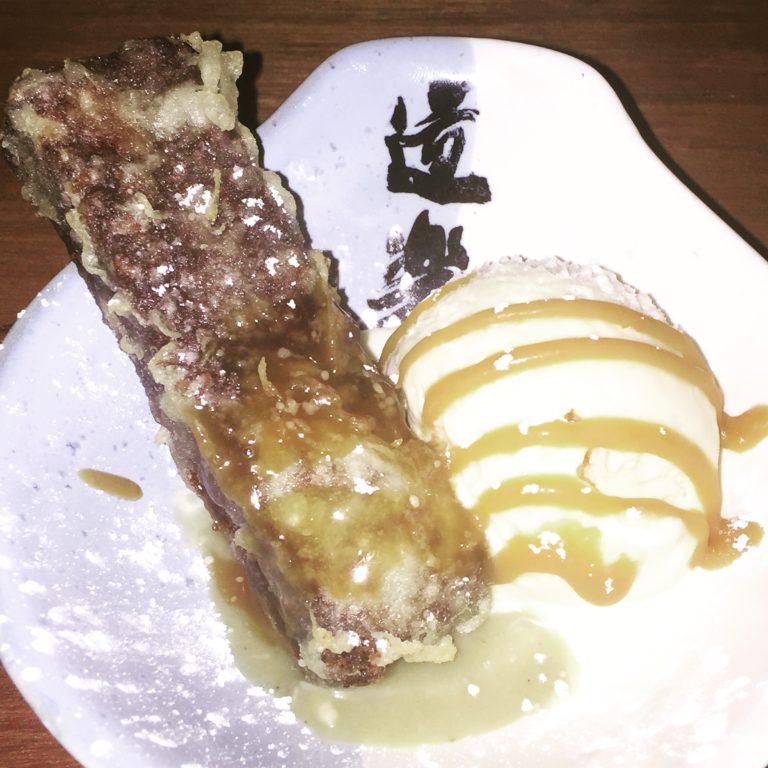 Are you drooling yet? If you are looking for fresh, authentic and creative sushi and Japanese cuisine with a twist, head to Doraku Sushi Atlanta! They are open 7 days a week. Lunch is served Mondays to Fridays, brunch on Saturdays and Sundays and dinner 7 nights a week. If you are looking for a place to spend super bowl Sunday on February 7th, Doraku Sushi Atlanta is having a 160 inch projector screen set up AND they will be introducing their wagyu beef chili, sliders and hot dogs! For more information be sure to visit their website.
So, have you been to any of the Doraku Sushi locations? If so share your thoughts with us below.