The Coronavirus Pandemic is a reality in all continents except Antarctica. The current recommendation is "social distancing". That entails staying home as much as possible. It means avoiding social events, group activities and even public transportation. Therefore, I have created this list of self-care ideas for self-quarantine.
Personally, my favorite method of self-care is going to the spa for massages and facials. But based on the current recommendations of social distancing, I will refrain from being in close contact with anyone except at home or while working at the hospital. These self-care ideas can all be done in and around your home.
1) Travel planning: One of the biggest drawbacks to the Coronavirus Pandemic is the recommendation of avoiding "nonessential travel". Flights, cruises and travel conferences have been cancelled. But, this too shall pass. This is a great time to think about your bucket list travel destinations. Start planning and budgeting for trips in the fall or winter or even 2021. You can use the travel guides section of this blog or my travel Ebook series on Amazon to help you plan your next trip.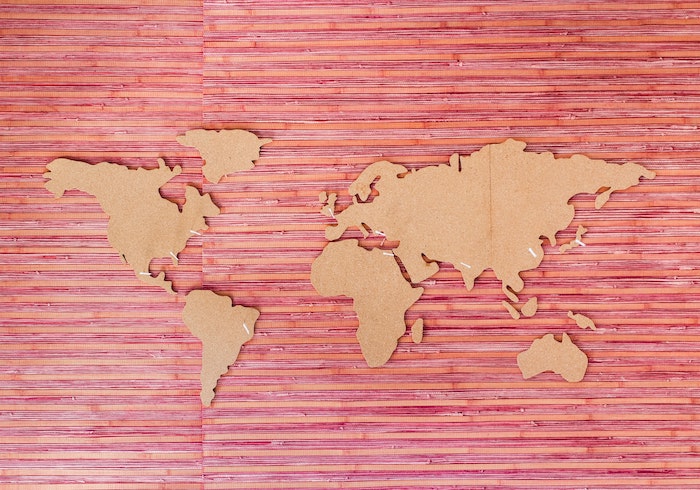 2) Make a vision board: It is not too late to do one for this year. Admittedly I have not done one yet since I have a mental vision board (lol). But I know it has helped a lot of people focus in on their goals. This is one of my favorite self-care ideas since it allows you to focus in on yourself and your dreams.
3) Exercise: It is easy to start feeling lazy at home. I was a couch potato for 2 days and realized I felt sluggish. I have committed to exercising for at least 30 minutes a few times a week. I have a Peloton bike so I have no excuse. The Peloton App is currently offering a 90 day free trial. You do not have to own their equipment to access on-demand classes. But you can also go outside for a walk or a run or find workout classes on YouTube.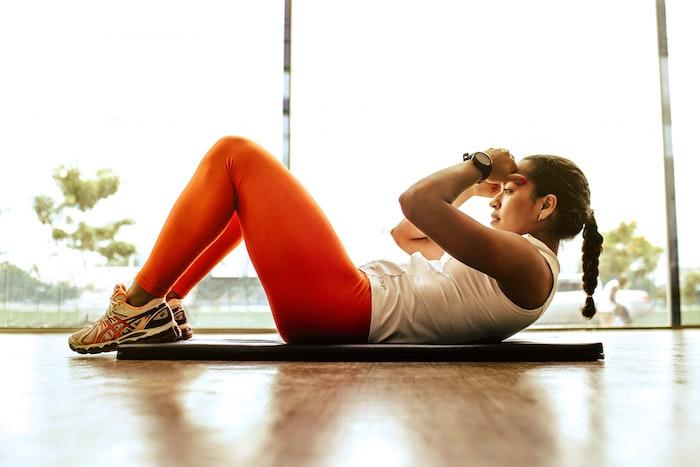 4) Do yoga & meditate: Thanks to YouTube and Mobile Apps you can easily find yoga and meditation classes. Meditating for just a few minutes a day will improve your mental health. I love this list of "100 daily reminders during this pandemic" from acclaimed travel journalist and photographer Lola Akinmade.
5) Create a home spa in your bathroom: Fix a bubble bath, light some candles, play soft music, drink a glass of wine, read a magazine…
6) Read books, magazines and/or listen to audiobooks: Even though I run a book club, I am behind in reading for this year since I have researching and updating the public on COVID-19. But, I plan to tackle some NY Times Bestsellers soon. Self-help ideas include reading or listening to self-help and inspirational materials. You can now download books for free from The New York Public Library and Audible is offering free downloads as well.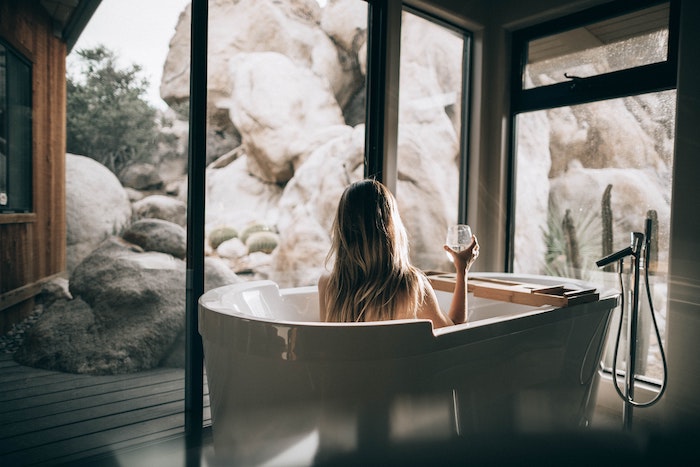 7) Watch movies, documentaries, comedies, TV series: "Netflix & Chill" 🙂 There are so many streaming networks now that you can easily fill up a day or weekend watching all of the above. I am currently watching the Malcolm X documentary and I plan to watch The Pharmacist. I enjoyed the movie Bombshell as well. If you have not seen the Oscar-Winning movie "Parasite", now is the time to watch it.
8) Cooking & baking: I am personally not a Chef 🙂 But I know for those that enjoy it, cooking and baking & trying new recipes can be very therapeutic. Check out these virtual cooking classes recommended by She Knows.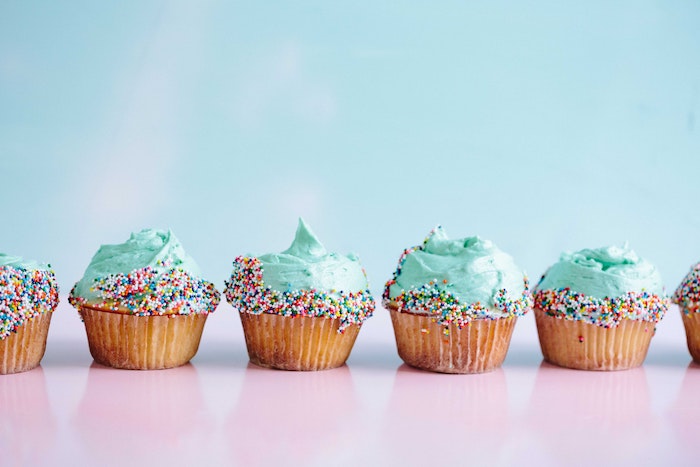 9) Clean, organize & declutter: I do this year-round since I cannot function in a messy house and I hate junk. Decluttering your home helps with decluttering your mind. This is also a great time to not only declutter but think about donating things to those in need.
10) Start a new hobby: Have you been putting off learning to cook, sew, paint or knit? This is a great time to learn a new hobby. In terms of self care ideas, this one allows for well needed alone time. Even if you are part of a big family, everyone needs some time to themselves.
11) Journaling, writing letters & thank you notes: Don't you miss getting letters and handwritten notes in the mail? Make someone's day with a personal note. I also miss journaling although blogging is now my form of journaling. As far as self-care ideas go, blogging and sharing my thoughts with others is therapeutic.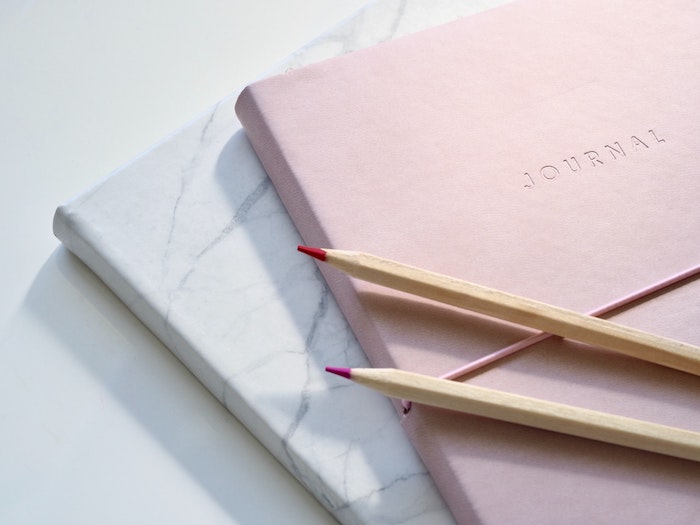 12) Reconnect with loved ones, catch up with friends: Life gets really busy most of the time. So, this is the perfect time to reconnect with your partner, children and friends. Eat dinner together, cuddle up on the sofa to watch a movie, Facetime or Skype with friends far away. I love the idea of a "Quarantini Happy Hour". It is one way to host a fun video chat. I plan to try it with friends and family.
13) Make scrapbooks & photo albums: Remember photo albums? When was the last time you printed photos? I do miss doing both. If you miss traveling, relive your trips by going through pics and travel memorabilia to make albums and scrapbooks.
14) Sleep in (no alarm clocks), take afternoon naps: This is currently my favorite form of self-care.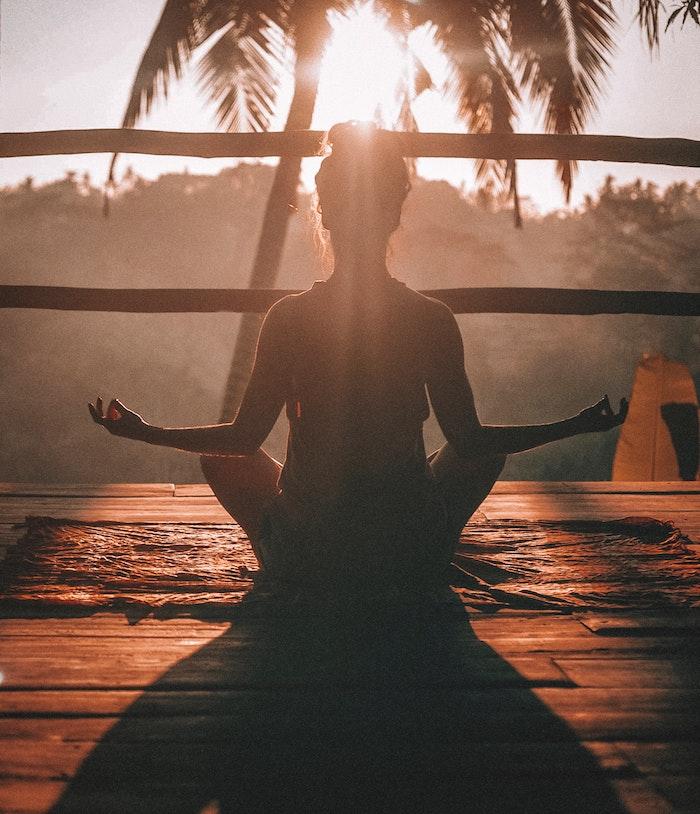 15) Unplug from social media: Whew. This one is well-needed all the time not just during the Coronavirus Pandemic. It is very tough for me since I run a blog with multiple social media channels. However, I do unplug even for a few hours a day to do some of the activities on this list.
16) Become one with nature: Since the weather is warming up in some places, going for a walk or hike in a national or state park is a great form of self-care. If you are a near a beach (I am jealous :-)), go for a walk at sunrise or sunset and take in the magnificent views. The clean air will be refreshing for you mind and body.
17) Tackle that to-do list: I personally always feel stressed out if my to-do list is too long. Hopefully, I get things done that have been sitting there for months. However, I am still working a full schedule in the hospital. On a side note-please pray for all those affected by COVID-19 and the health care workers taking care of them.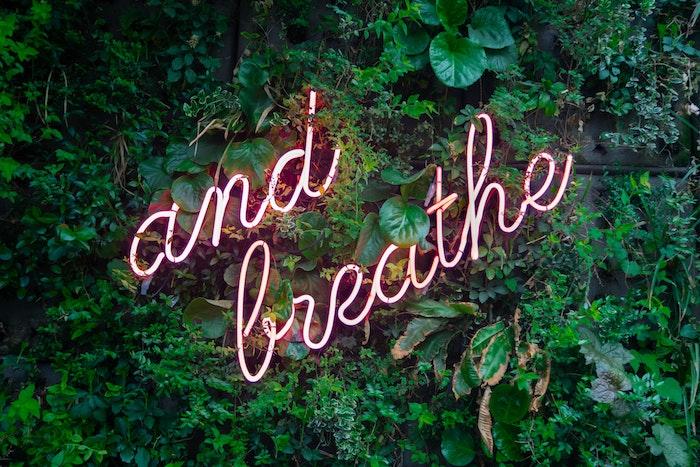 I hope you have enjoyed my list of self-care ideas for self-quarantine. I know that the coverage of the Coronavirus pandemic can be mentally draining. Add that to social distancing and it becomes even tougher. These self-care ideas are easy to implement at home by yourself or with your families.
If you would like to keep up to date on the Coronavirus Pandemic, be sure to check out my blog post "The Truth About Coronavirus Infection: What Everyone Needs To Know". I plan to update it weekly. You can also follow my Facebook page for updates.
As a physician I take mental and physical health very seriously. If you are feeling overly anxious or depressed, please call your primary care physician, do an online chat or call this number 1800-273-TALK.
PIN THIS POST FOR LATER: