In 2019 I visited Iceland for the first time. It is such a unique place. Therefore, I am excited to share these 30 interesting & fun facts about Iceland with you. While touring the country for 5 days, I spent a lot of time speaking with locals. I took extensive notes and turned them into this informative article on Iceland.
If you love delving into the history and culture of a place, you will love this blog post on Iceland. I did something similar with Cuba and Quebec City so be sure to check those out as well.
In no particular order, here are 30 interesting & fun facts about Iceland.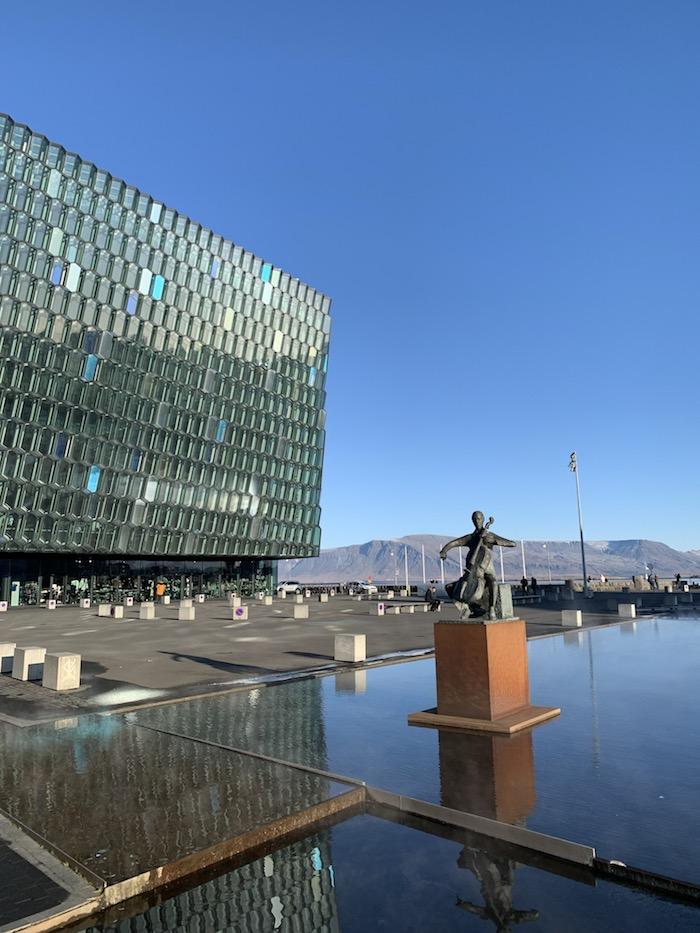 Facts About the History of Iceland:
1. In 874 Viking explorers from Norway & the British Isles settled on the island. But, artifacts found on the island show evidence of Irish Monks prior to the appearance of Norwegians.
2. Norwegians fled from Norway to Iceland due to an unfavorable King at that time. However, the Irish and Scottish also settled in Iceland. Some of them served as slaves to the Norwegians.
3. Iceland was actually ruled by Denmark until 1944. On June 17, 1994 Iceland gained full independence.
4. Leif Erikson was a Norse explorer from Iceland. It is said that he was the first European to set foot in North America prior to Christopher Columbus.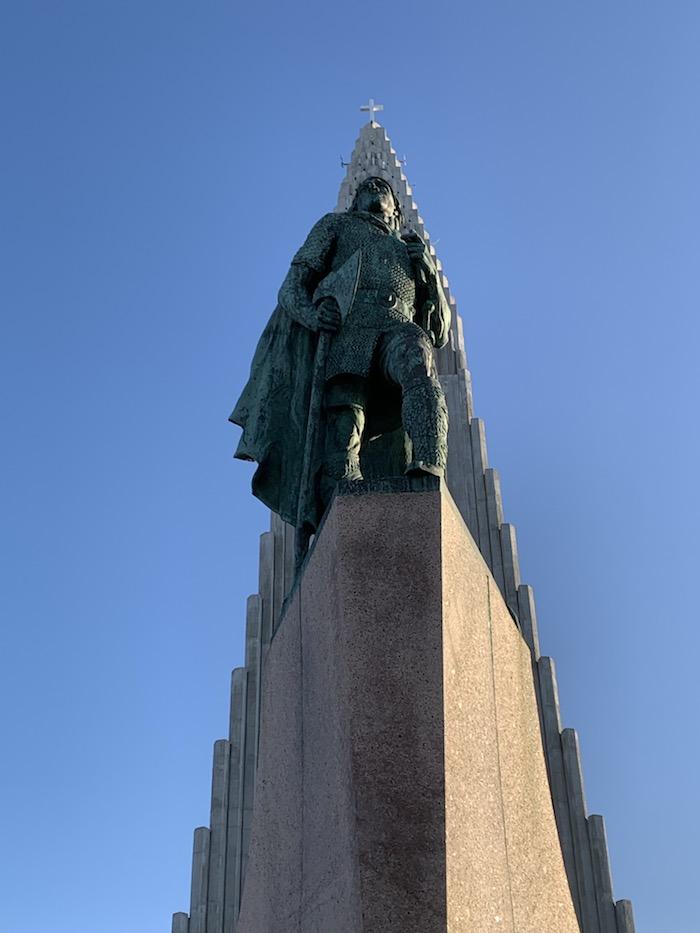 Facts about the Population of Iceland:
5. About 364,000 people live in Iceland with over 200,000 people living in the capital and greater Reykjavik area. Iceland is the most sparsely populated country in Europe. In terms of ethnicity-89% are Icelandic, 5% Polish, 1% Lithuanian and 5% other. The official language of Iceland is Icelandic. However, English is taught as a second language and most Icelanders speak several languages.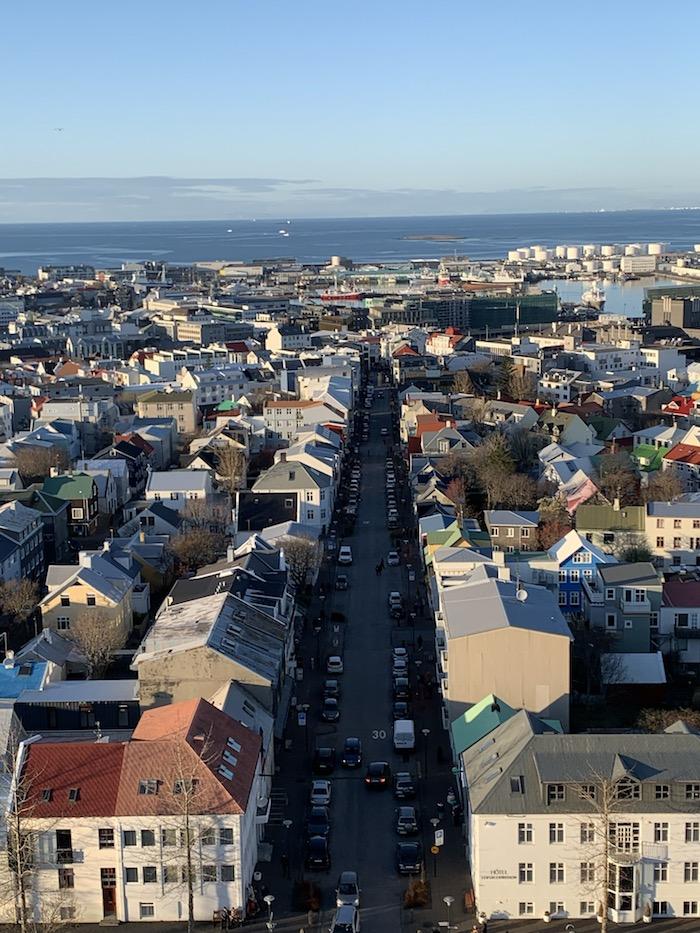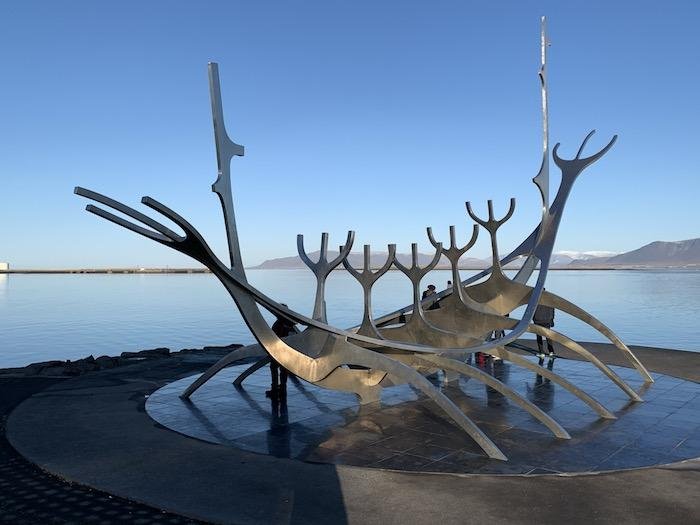 Fun Facts About Iceland Culture & Customs:
6. One of the things that impressed me the most in Iceland was the Rainbow Street in Reykjavik. It is located on one of the main streets downtown. The street used to be painted like this during the annual Pride celebrations. But the city decided to keep the street painted year-round to celebrate joy and diversity. You will also notice boutiques, restaurants with international cuisine, cool sculptures, and colorful graffiti in Reykjavik.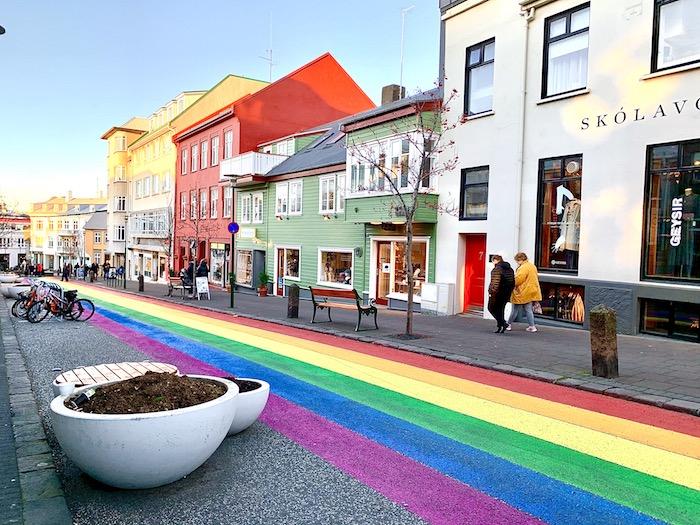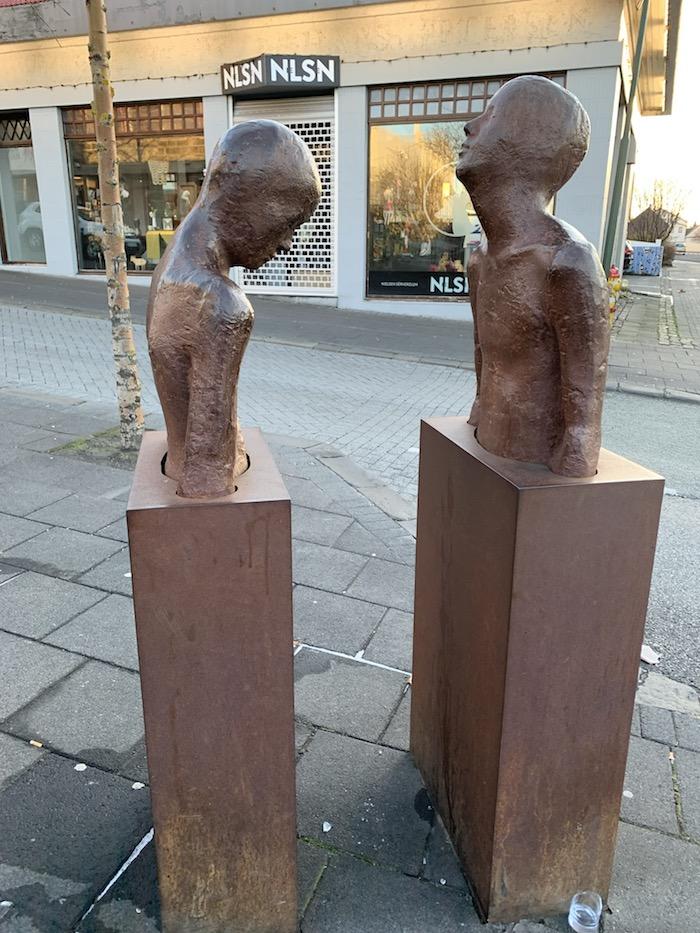 7. Christmas Eve vs Christmas Day is the big day in Iceland. Trolls from the mountains come down to visit and give gifts to the kids. Also, at Christmastime the main feast centers around lamb not ham (makes sense with all the sheep on the island).
8. Although there is snow and ski resorts in Iceland, skiing is not a popular sport or activity. I was told by a local guide there usually isn't enough snow at the resorts for skiing. But the Blue Mountains are known for ski slopes and resorts. It is located in SW Iceland about 12 miles from Reykjavik.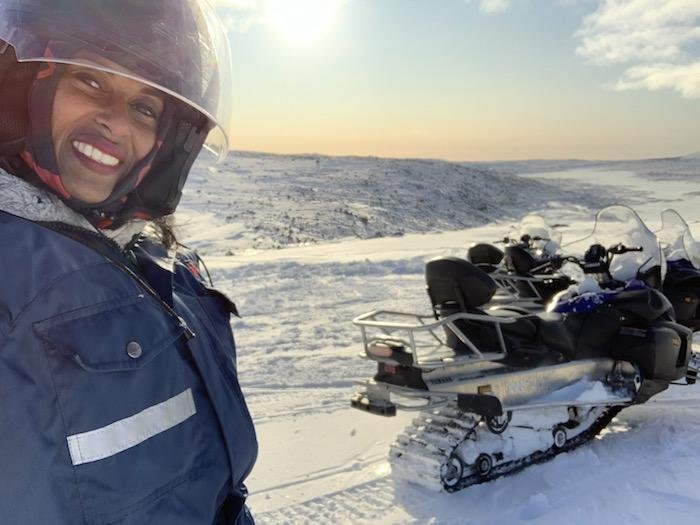 9. The Imagine Peace Tower is located in Reykjavik. It was conceived by Yoko Ono in honor of John Lennon. The tower of light that shines into the sky symbolizes peace, love, wisdom and joy. It can be seen several times a year including on Yoko and John's birthdays, Winter Solstice and January 1st. While on a tour bus one night we saw it and jumped up thinking it was the Northern Lights. It was not. (lol).
10. Iceland has a lot of churches. You can literally go to Iceland as a photographer and travel around the country taking pictures of the churches and surrounding landscapes. Icelanders are Christian. 80% belong to the Lutheran church. There is also a traditional Norse religion called "Asatru".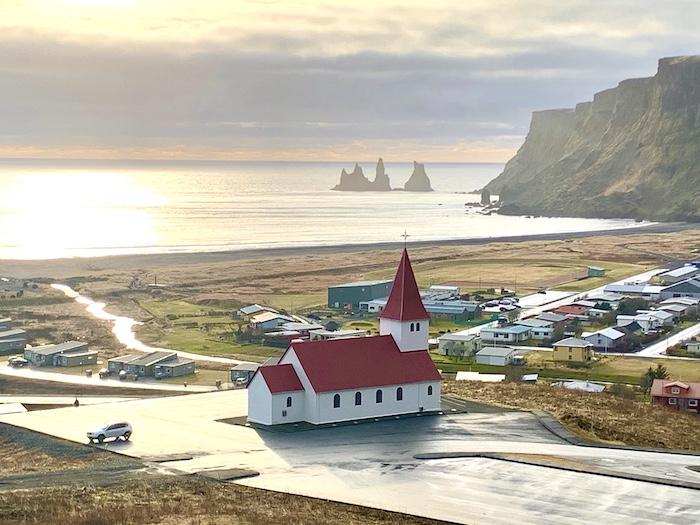 I asked a tour guide about the large amount of churches on the island. I was told it is not because Icelanders are very religious. The churches were also built as a shelter for people traveling around the island. This was of course prior to modern transportation.
11. Traditionally when children are named, their last names comes from the first name of the father with the Icelandic word for son/son or daughter/dottir added at the end. For example, a baby girl is born and given the first name Emma. Her father's name is John so her last name will be Johndottir. Her full name is Emma Johndottir. This translates to Emma, daughter of John. However, in modern times, some people are choosing to use their mother's first name as their last name. (got it? :-))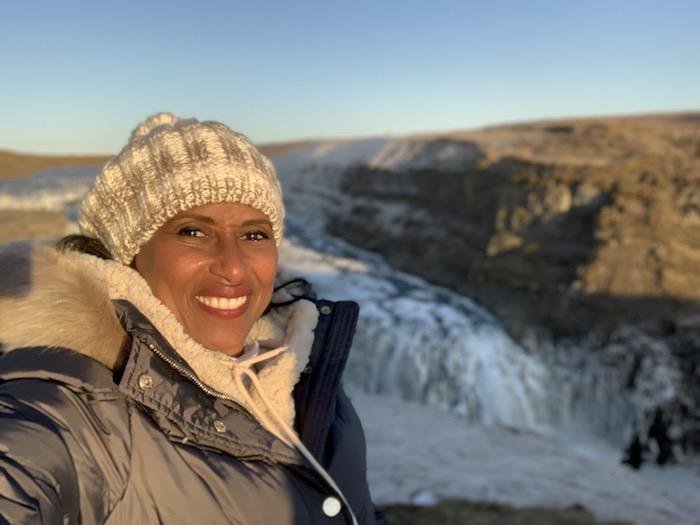 Here are a few more interesting facts about Iceland…
12. Guns are legal, and people do own rifles. But Iceland has a low crime rate. Police officers do not carry guns and Iceland does not have an army. They do have an air defense system and militarized coast guard.
13. Iceland has 5 prisons. The prisons have a maximum capacity of 153 inmates. Most people are placed on probation or are on a waitlist to go to prison. There is a strong belief in and attempt at rehabilitation.
14. Iceland has Universal Health Care. (YEAH!).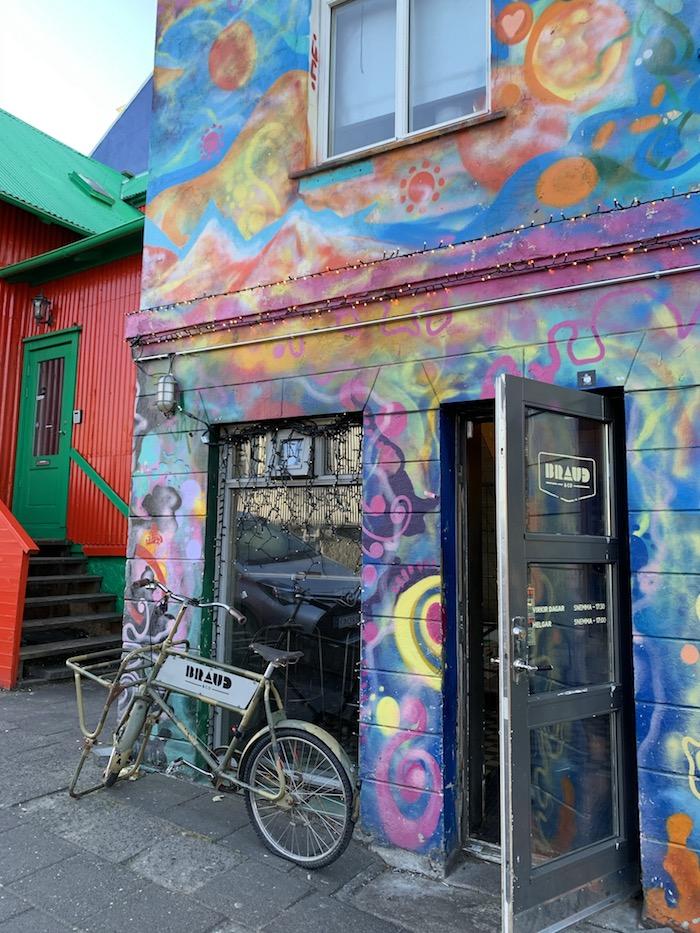 15. Soccer is the main sport.
16. There are no homeless people in Iceland. There are shelters and guest houses available for those in need.
17. There is no tipping in Iceland.
Facts about Heat & Energy Sources in Iceland:
18. Iceland uses geothermal energy. Power plants across the country tap into steam and hot water reservoirs underground. Heat from deep inside the earth generates steam which drives electrical generators. Geothermal heat pumps supply heat and hot water to homes and buildings. Therefore, the cost of electricity is cheap compared to other countries. Also, there are geothermal baths and heated swimming pools all over the island.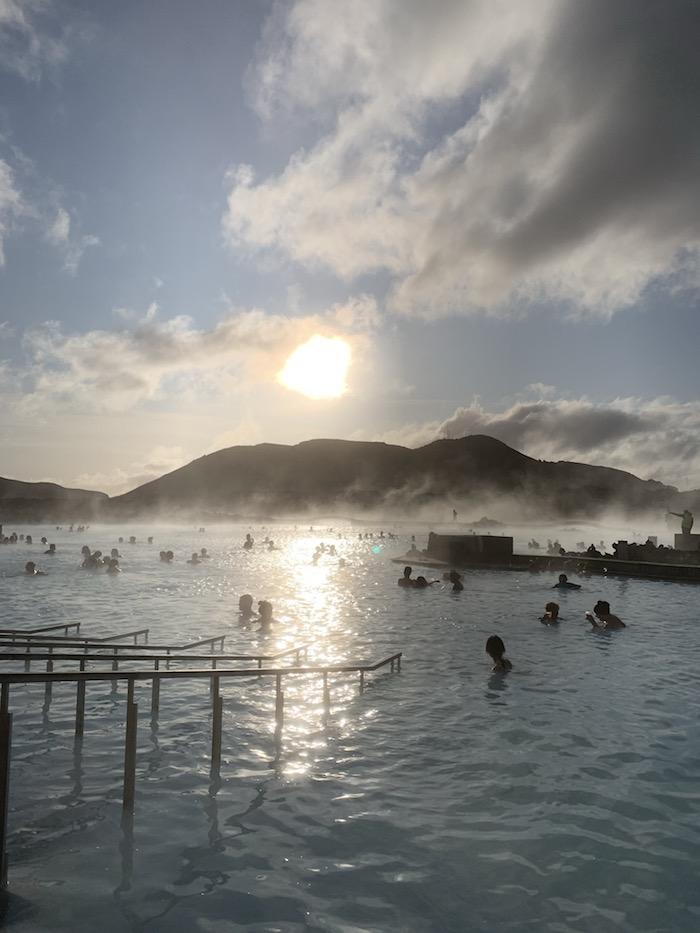 Interesting Facts About Iceland Landscape & Nature:
19. Iceland is called the "Land of Fire & Ice". It has over 120 active volcanoes & glaciers. The volcanoes have eruptions every 4-5 years. You may recall the eruption of a volcano in Iceland in 2010. The eruptions at Eyjafjallajokull disrupted air travel in Europe for a week. Iceland actually sits on 2 continents-Europe and North America. Silfra is a fissure between the North American and Eurasian tectonic plates. You can go snorkeling in this area.
20. Iceland has 10,000 waterfalls! And, you can drink water directly from the waterfalls.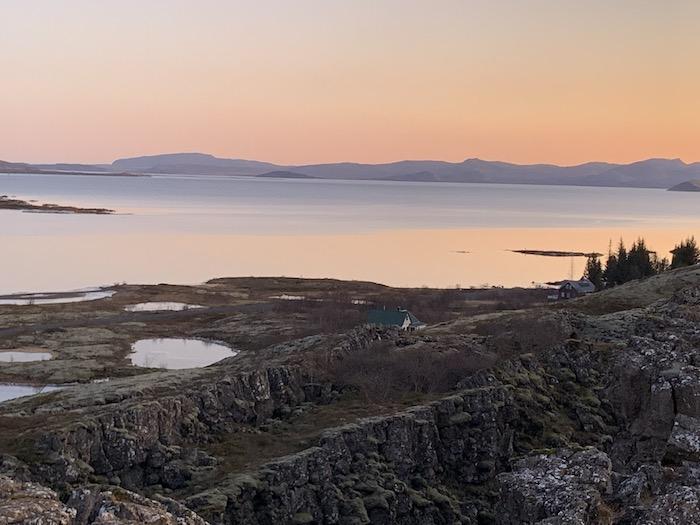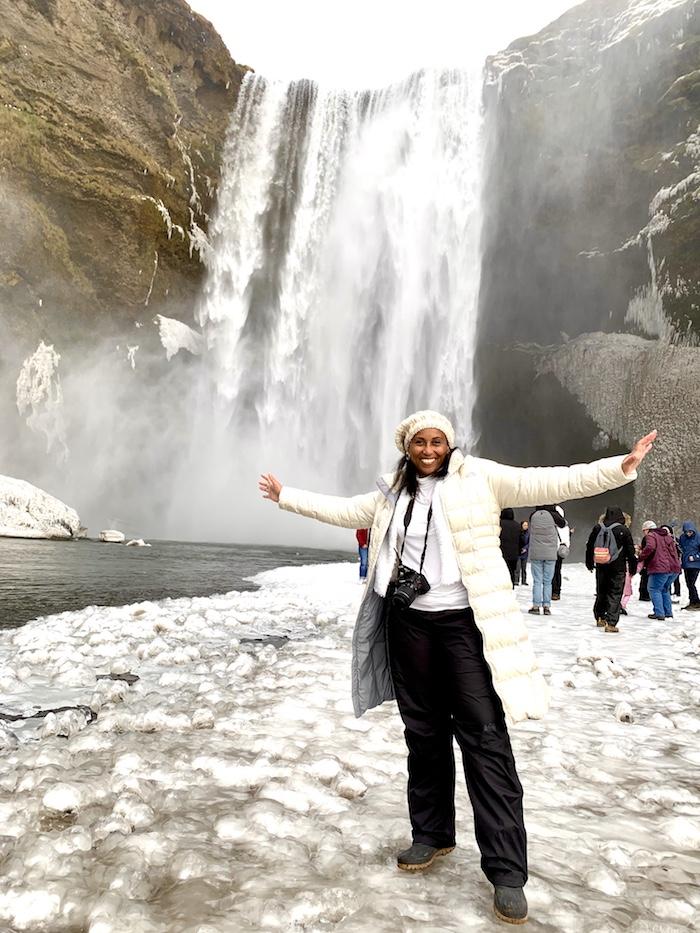 21. The famous Blue Lagoon is actually man-made. It is a geothermal spa located within a lava field. The water is supplied by a nearby geothermal power station. The "blue" color is due to the high silica content. The water temperature averages 99-102 degrees F. You can do several types of face masks while in the Blue Lagoon, have cocktails at the walk up bars as well as booking treatments in the luxury spa. Give yourself several hours here.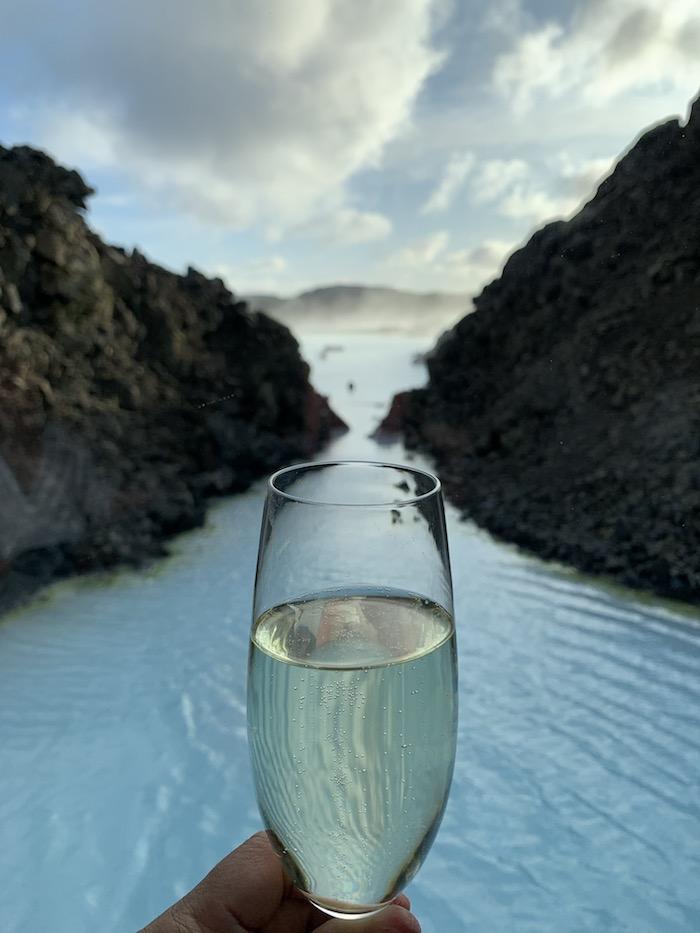 22. Icelandic horses are beautiful. They are smaller than most horses but are strong. They rarely have diseases. In fact, Iceland prohibits the import of any other horses. And if any Icelandic horses leave the island they are not allowed to return.
23. The TV show Game of Thrones filmed several scenes in Iceland. One of these destinations is Vik. The black sanded beaches there are stunning.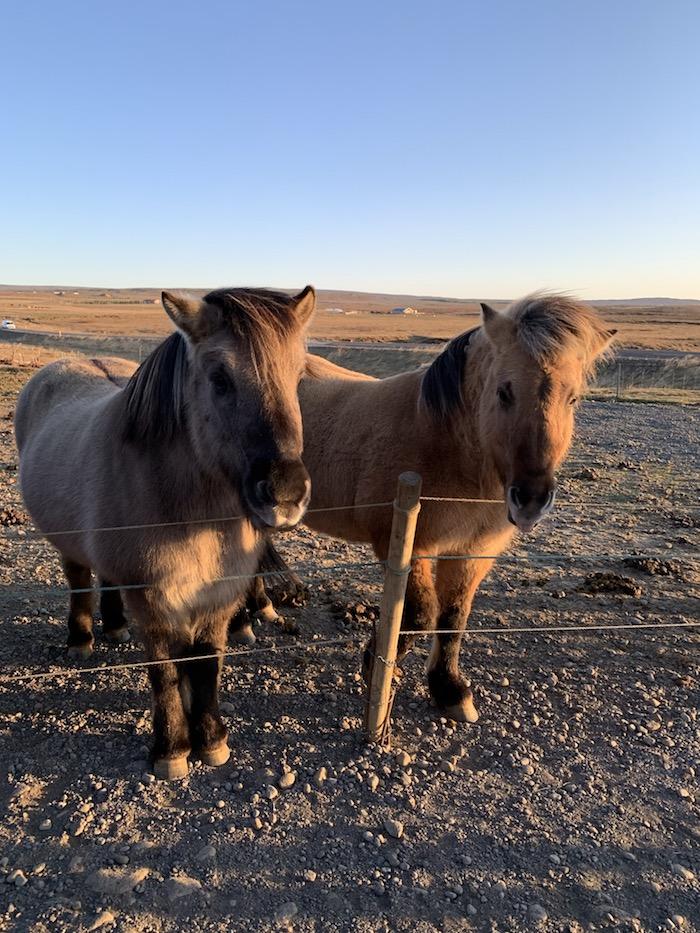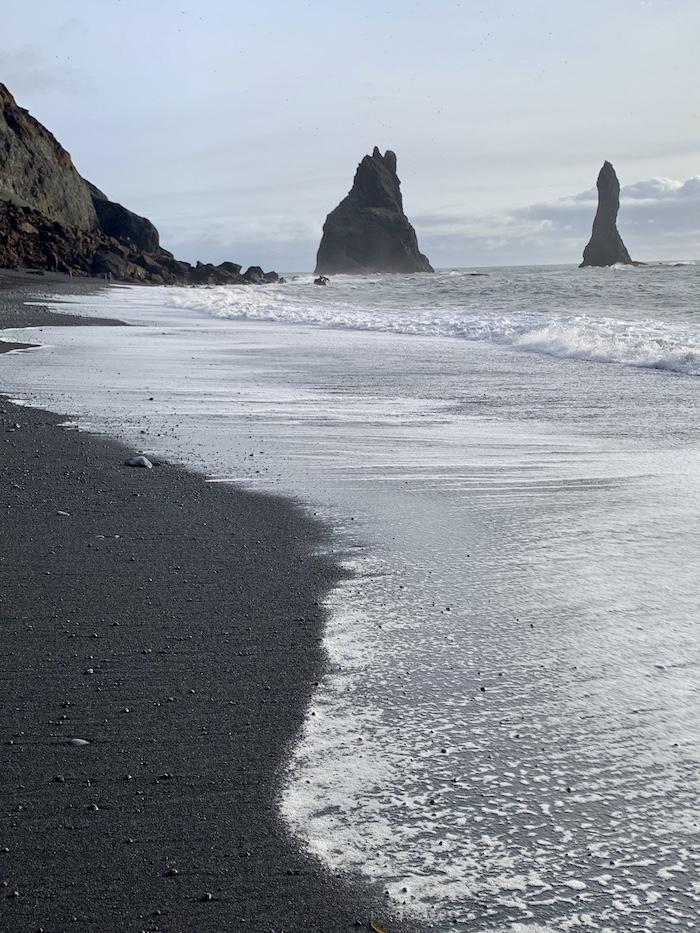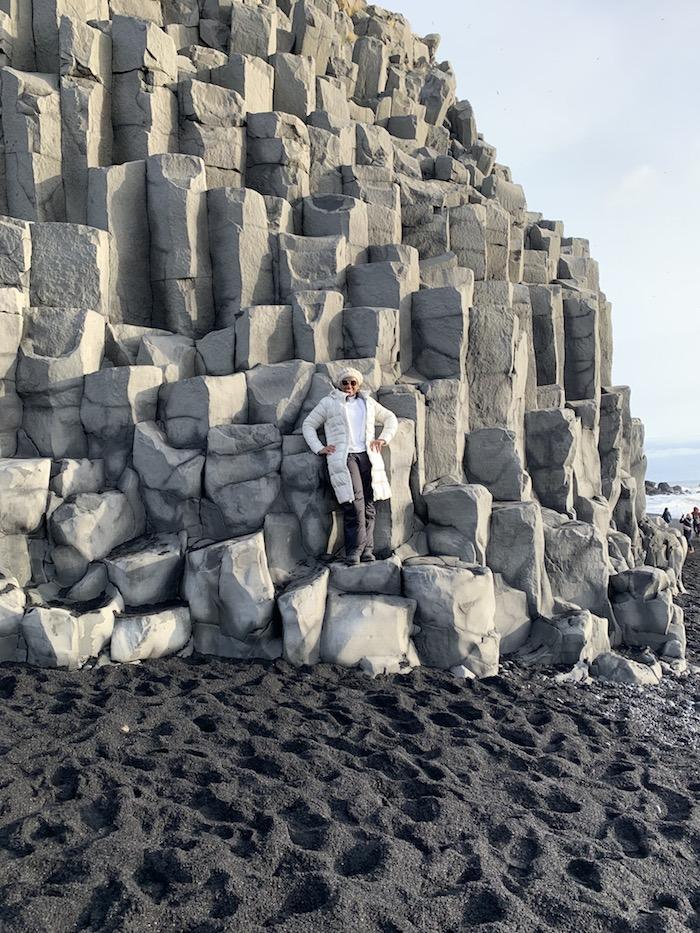 24. If you are going to Iceland to see the puffins, they usually come on land to nest during the summer. However, if you want to see the Northern Lights you should go to Iceland in the fall or winter. Expect 21 hours of daylight and 3 hours of sunset during the summer and shortened days in the winter.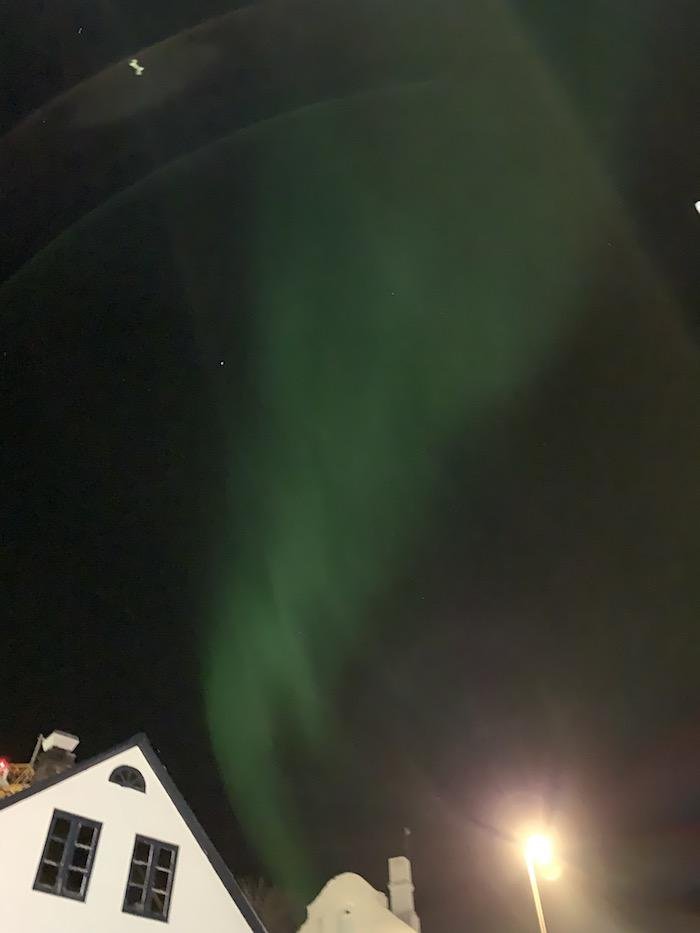 25. Iceland does not have a lot of animals. There are no mosquitos, reptiles and no poisonous or venomous creatures. (sign me up) But, Iceland has more sheep that people. There are also reindeer, cats, dogs and minks. Minks are used to make fur. Sheep's wool is used for clothing, blankets etc. On occasion you will spot polar bears in Iceland. They drift there on icebergs from Greenland and the Arctic Circle. In the past these bears were killed once in Iceland. They are considered a threat to the public and livestock. However, there is a push to try and capture and return the polar bears vs killing them.
26. Iceland has very small trees and sparse forests. A joke I heard in Iceland: "What do you do if you get lost in an Icelandic forest? Stand up" (lol).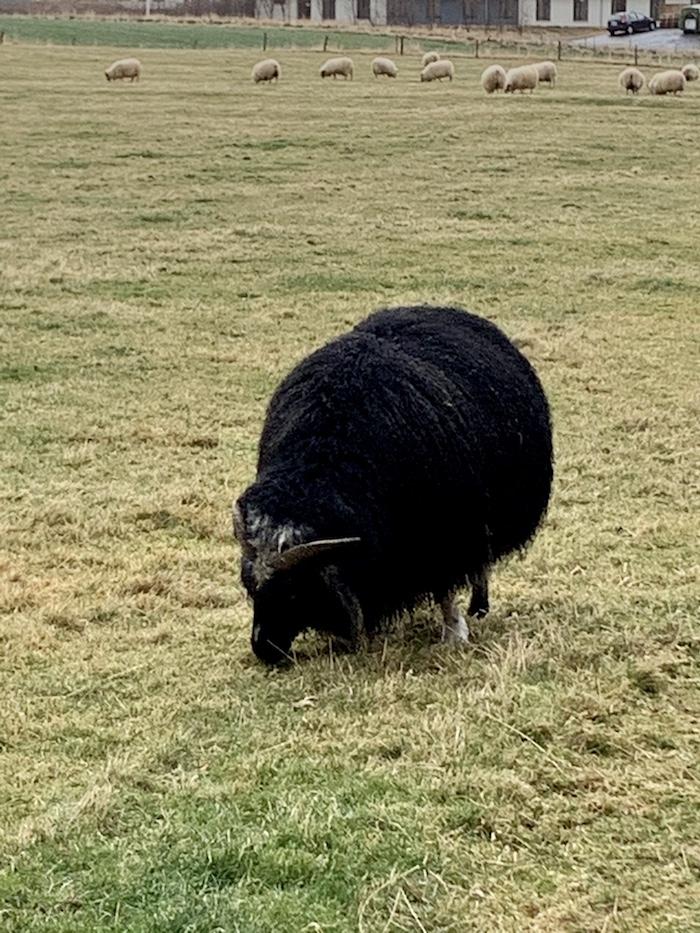 Facts about Cost: Is Iceland Expensive?
27. Iceland is expensive. This is partly because most things have to be imported. The currency is "Kronos". 1 Krono = 0.0069 USD. So, $20 USD = $2899 Kronos. Get used to the numbers/prices for things being very high.
4-star Hotels in Reykjavik are in the 300s per night. I highly recommend the Reykjavik Konsulat Hotel, Curio Collection from Hilton. It is located in downtown Reykjavik and I walked around to all the main attractions. You can choose to rent a car and drive around the island or pay for organized tours. I chose to pay for small group tours with local guides. FYI Uber is not available in Iceland and taxis are pricey.
Here are examples of what I paid for meals: $5.16 USD for a coffee and croissant, $56 for 2-course dinner with wine, $29.24 for breakfast of pancakes, eggs and bacon, $64.70 for a 2-course meal with a cocktail, $15.75 for a chicken salad with a soda.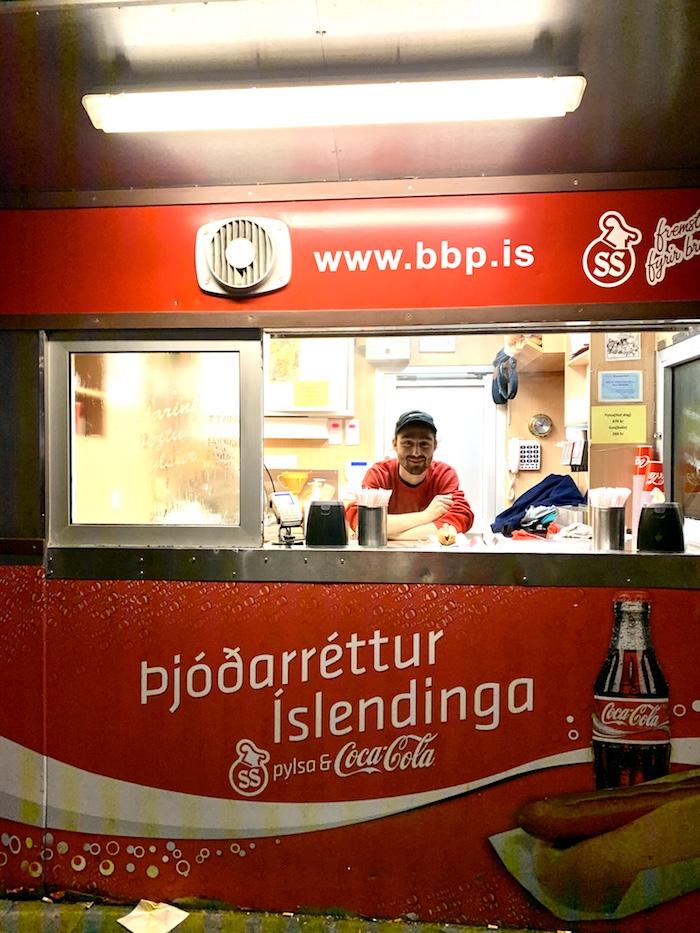 Facts about Icelandic Food & Drink:
Here are a few other fun facts about Iceland..
28. Icelanders eat a lot of licorice, fermented shark, whales and even the puffins 🙁
29. You cannot advertise alcohol in Iceland, and it must be bought in liquor stores.
30. Because of the cold weather, only a few vegetables like potatoes, kale, cabbage and carrots grow there. However, greenhouses are being used to grow other vegetables.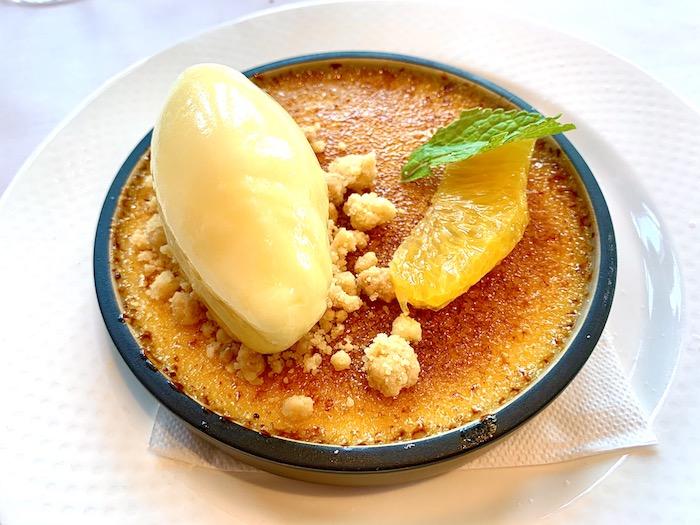 I really enjoyed the food in Iceland. Lobster and seafood bisques and chowders, grilled and pan-fried seafood including Arctic char, homemade crepes and I even tried one of their famous hot dogs. I also had gin cocktails while in Iceland and they were yummy. Brennivin is considered Iceland's signature beverage. It is a clear unsweetened schnapps. I was told it has a similar taste to Vodka. I brought a bottle home but I have not tried it yet.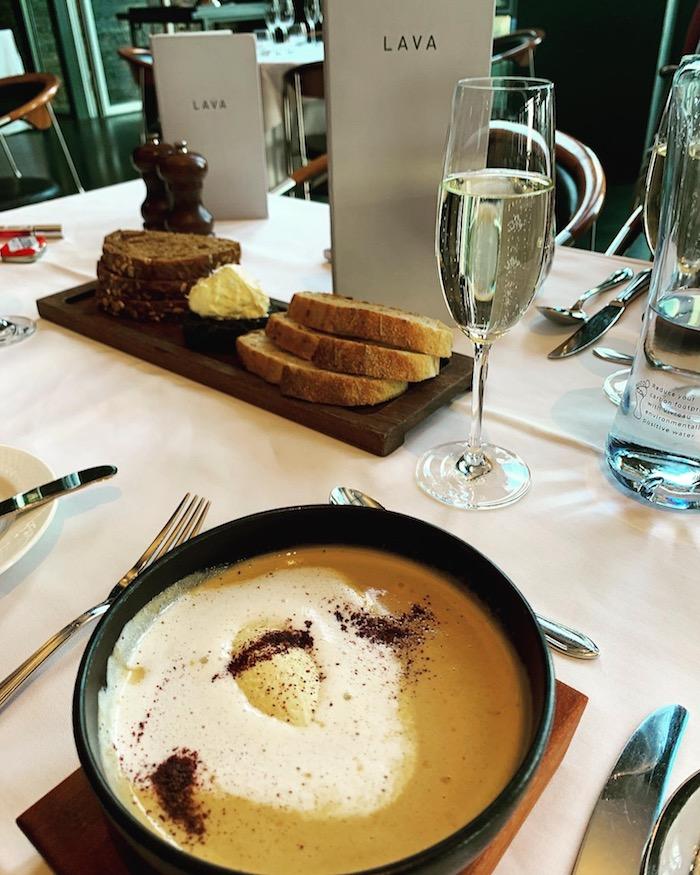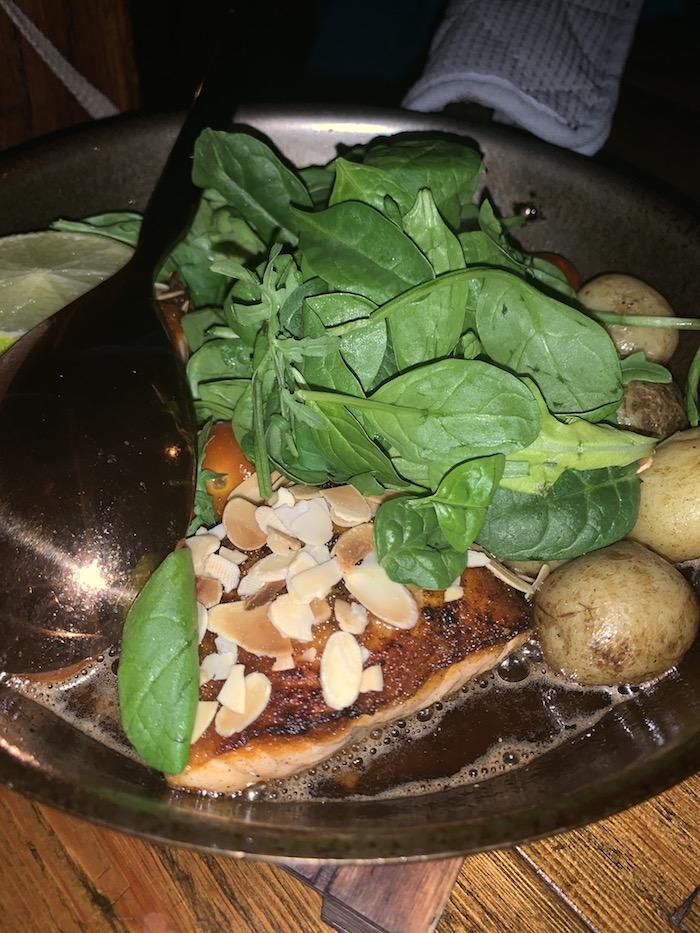 I hope you have enjoyed this blog post on interesting & fun facts about Iceland. I hope it has give you a feel of how special it is. Overall I thought Reykjavik was a clean, sophisticated and quaint city with an obvious love for the arts. Icelanders were friendly with a great sense of humor. And of course the landscape is stunning. Iceland literally feels like a breath of fresh (albeit cold) air. I hope you are able to visit Iceland soon. I plan to return to do some more exploring, eating and soaking in more geothermal spas.
Before you leave, check out this blog post on the Do's and Don'ts of Iceland. And, check out my Instagram highlight reel on Instagram for videos and commentary from my trip.