Coronavirus from a Doctor & Traveler's Perspective
By now I am sure you have seen the news circulating about Coronavirus infection AKA as COVID-19. This Coronavirus strain was first diagnosed in humans in China in December 2019.
As a physician practicing hospital medicine, an avid traveler and a travel blogger, sometimes my worlds collide. This happened a few years ago when I wrote about Zika virus and again last year when I wrote about keeping kids healthy while traveling abroad. I am now speaking and writing about Coronavirus. I feel it is important for everyone, especially travelers, to have factual and up to date information.
On 2/13/20 I did a Facebook Live entitled "Coronavirus: What Travelers Need To Know". It was very well received. Therefore, I decided to turn it into a blog post. But, the title has changed to "What Everyone Needs To Know". This virus has spread all across the globe. It has been declared a pandemic by the World Health Organization. I believe it is best to know the facts about Coronavirus in order to protect yourself and your family.
Also, since originally writing this blog post, I appeared on New Day Weekend on CNN (YEAH!!) on Saturday 3/7/20 to discuss travel issues related to Coronavirus. At the time there were 17 deaths in the US attributed to Coronavirus. IN just 1 month there are >11,000 deaths.
Disclaimer: Please do not use this article/blog post to diagnose or treat your symptoms or illnesses. You must contact your own doctor, state health department or health care professional for medical advice if you are ill or have medical questions.
The Latest Coronavirus Data
Everyday I wake up to new information and new numbers. As of 3/28/20 here is where we stand:
Worldwide there are over 1 million cases. 1,381,014 confirmed, 292, 973 recovered and 78,00 deaths.
The United States now has the most confirmed cases in the world overtaking China and Italy. There are approximately 379,224 cases in the US, 20,027 recovered and 11,835 deaths. New York City has become the epicenter in the US with over 130,00 cases, 13,000 recovered and 4,758 deaths. The other states most affected are New Jersey, Massachusetts, Pennsylvania, Florida, Illinois, Michigan, California and Louisiana.
In the US there has been a disproportionate amount of cases among African-Americans especially in Chicago and Detroit. This is due to known chronic health conditions as well as health disparities in care and diagnosis in this population.
Closing of non-essential businesses are taking place as well as city lockdowns and curfews. "STAY AT HOME" is the message being spread across the world. This will slow the spread of infection and not overwhelm health care systems.
The CDC now recommends wearing face coverings when out in public. It is known that people without symptoms (asymptomatic or pre-symptomatic) can spread the virus. The suggested masks include home-made masks, scarfs and bandanas. Surgical and N95 masks should still be preserved for health care workers.
China reported the death of a 10 month old baby. The baby had a condition called intussusception which causes a blockage of the intestines. A 17yo in California who was positive for COVID-19 died but it may not be the cause of death. There has also been 2 reported infant deaths in the US that were COVID-19 positive but it is unclear if it was the case of death.
The State Department has issued a Level 4 Global Health Advisory. This means US citizens should avoid all international travel. Countries around the world are closing their borders. Here is a current list of Coronavirus travel restrictions around the world.
A Travel Ban for 26 European countries was put into place on Friday March 13th at midnight for 30 days. As of Monday March 16th it includes the United Kingdom and Ireland. The number of cases in Spain and Germany have been growing. It excludes US citizens, permanent residents and most family members. Foreign nationals that have traveled to any of these countries in the past 14 days will not be permitted to enter the US. US citizens and residents will have to enter through specific airports and go through screenings.
There has been an online plea from health care professionals for more "PPE"- Personal protective Equipment. There is already a shortage of surgical and N95 masks as well as gloves and gowns in certain areas and hospitals. On Twitter check the hashtag #GetMePPE and #GetusPPE and support any way you can.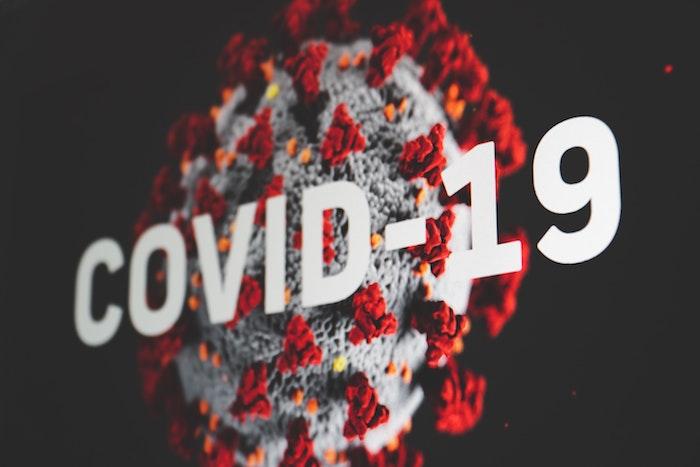 About Coronavirus: What is COVID-19?
It is important to note that Coronaviruses have been around for a long time. They are one of many viruses that cause common cold symptoms like runny nose and cough and fever. They can also cause bronchiolitis in babies, viral pneumonia and "stomach virus" symptoms like vomiting and diarrhea.
Viruses have many different types or strains. They are often identified by letters and/or numbers and/or years. This Coronavirus was initially named 2019-nCoV since it is a "novel" or new strain of the virus. It has never been identified in humans prior to 2019. The official name of this new virus is SARS-CoV-2. This is due to its resemblance to SARS-Severe Acute Respiratory Syndrome caused by a different Coronavirus strain in 2003. COVID-19 stands for Corona Virus Disease 2019 which is caused by the SARS-CoV-2 virus.
COVID-19 was first identified in Wuhan, Hubei Province in China in December 2019. Doctors diagnosed a cluster of patients with pneumonia. All these patients were associated with seafood and live animal markets in Wuhan.
Coronaviruses are zoonotic viruses. This means that they spread from animals to humans. The virus can transfer from animals to humans by humans being in close contact with animals. Human infections may also occur by eating uncooked meat or using parts of the animal for medicines. Once a person is infected with Coronavirus, it can be transmitted from person to person. This often occurs due to a mutation of the virus.
Animal vectors of Coronavirus have included bats, cats and camels. The suspected animal vector for COVID-19 is the pangolin. It is a scaly, ant-eating endangered mammal. It is imported to Chinese markets and used for food and medicines. One article quoted it as the most trafficked mammal on the planet. The genetic sequences are a 99% match to COVID-19. However, researchers still believe bats are the original source and that pangolins may be an intermediate vector.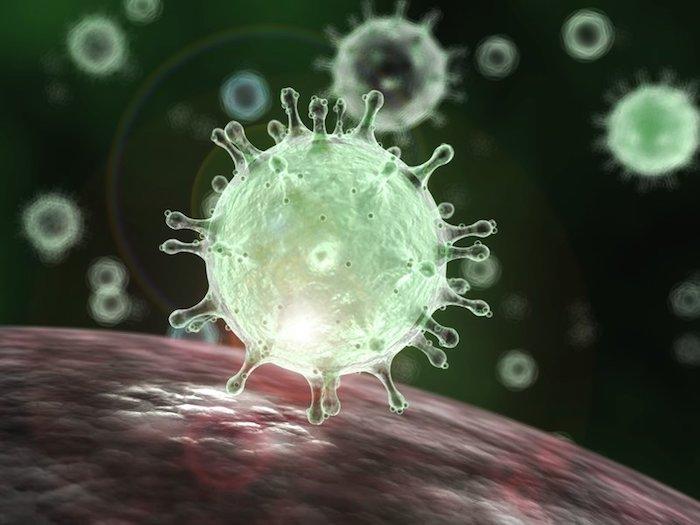 What are Coronavirus Symptoms?
Typical symptoms of a Coronavirus infection are those of the common cold. This usually includes fever, sore throat, cough and you may experience shortness of breath. You may also have gastrointestinal symptoms most commonly diarrhea. Symptoms may resemble the flu with fever and body aches. You can also lose your sense of taste and smell.
Once infected with the virus, symptoms can take up to 14 days to appear. So far most patients have had symptoms by day 5. But, you can still spread the virus to others before having any symptoms (pre-symptomatic) and even if you never develop any symptoms (asymptomatic). A person is most contagious when they are exhibiting symptoms of the virus. For the 15-20% that experience severe complications that may require hospitalization, symptoms usually worsen around days 7-9.
Severe symptoms of Coronavirus include:
shortness of breath
difficulty breathing
worsening cough
persistent fever
These symptoms may indicate pneumonia and respiratory (lung) failure. 15-20% of those infected will develop severe symptoms.
Examples of severe Coronavirus diseases are MERS-CoV and SARS-CoV. MERS (Middle East Respiratory Syndrome) occurred in 2012 in Jordan and Saudi Arabia. Camels were thought to be the animal vector. 3-4 out of 10 patients that contracted this Coronavirus died.
SARS-CoV-Severe Acute Respiratory Syndrome occurred in Southern China in 2003. That Coronavirus strain went from bats to cats to humans. It affected 8000 people in 26 countries. 10% of those infected or about 800 people died.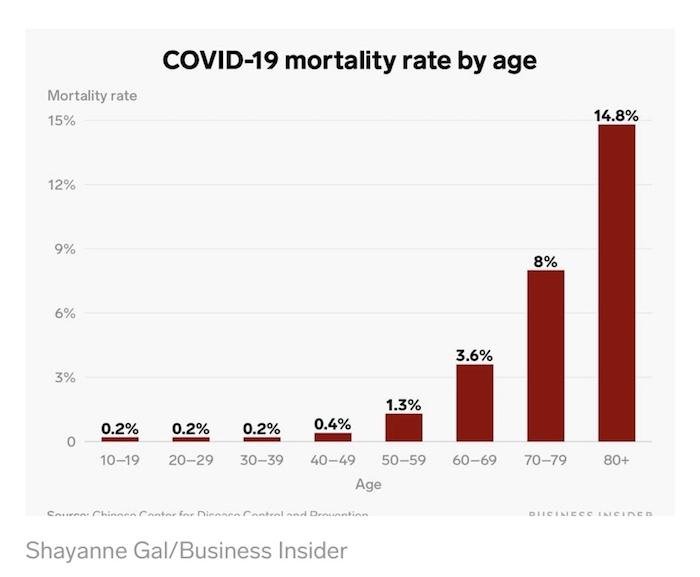 Unfortunately, Coronavirus infections can lead to death from lung, kidney or heart failure. The WHO estimates the death rate to be around 3%. More recent data suggests the death rate worldwide is about 1-2%. The death rate has varied by country. It is currently very high in Italy but low in South Korea. The number varies based on how many people are being tested to confirm Coronavirus infection. 15% of patients who have died in China are 80 years of age or older. However, younger patients (30s-50s) with serious complications and death are being reported in Italy and the US.
The high risk population includes the elderly, people with chronic medical conditions, such as Asthma, Diabetes, Hypertension, Heart Disease and people with compromised immune systems. Examples of people that are immunocompromised are those undergoing chemotherapy for cancer or taking immunosuppressive drugs due to auto-immune diseases such as Lupus.
Is Coronavirus contagious? How is it spread?
From what scientists can tell so far, like other Coronaviruses, COVID-19 is spread through respiratory droplets. When a person coughs or sneezes, these droplets can fall on your face-mouth, eyes, nose or into the air and you can breathe them in and become infected. These droplets can also land on inanimate objects. If someone else touches these objects then touches their face, they can contract the virus. The virus can live on objects for several days.
We now know that besides person-to-person transmission of the virus, you can also become infected by community spread. This means that it is being spread in the community by people without known disease or travel history to China or any of the affected countries. This is a great article that goes over how to get your home ready in case the virus spreads to your community.
Coronavirus has spread rapidly among family members and health care workers. Sadly, many health care workers have contracted Coronavirus and have died. This includes the head doctors in China and Italy and a Chinese doctor who first alerted the world about the cluster of pneumonia patients.
People working in live animal markets, especially in China are also at high risk. On January 30th China enforced a temporary ban on the trade of wild animals. Snakes, rare birds, bats and turtles are not currently being traded in "wet" markets, supermarkets, restaurants and e-commerce locations.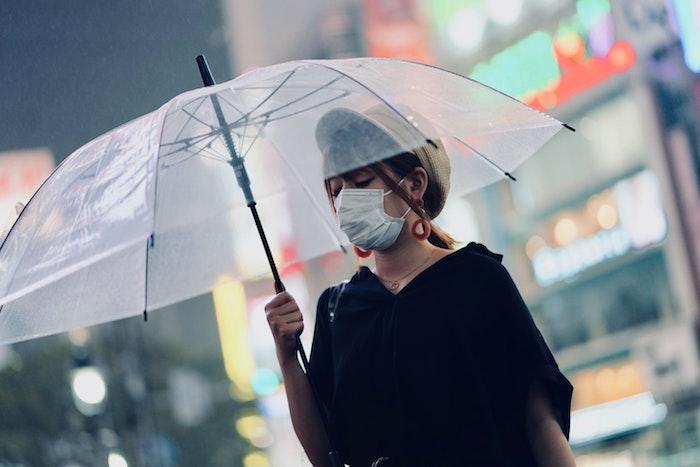 Is Coronavirus Airborne?
This is a bit of a controversial topic. Most experts have said that the primary way the virus is spread is by respiratory droplets as mentioned above. A 6 feet distance is currently recommended between people in order to prevent someone coming in contact with respiratory droplets from an infected person.
However, studies have shown that If an infected person coughs or sneezes without protective covering, the virus can go beyond 6 feet up to 26 feet! It can also enter the ventilation system leading to further spread. Having a face covering on limits the amount of virus that is spread into the air. Also, keep in mind that being in enclosed spaces with limited air circulation would you put more at risk vs. being outside.
Please read this USA Today article that has great illustrations and information on how coronavirus may spread.
A recent study in the New England Journal of Medicine has shown that SARS-CoV-2 droplets can remain suspended in the air for 30 minutes to 3 hours. It can also survive for days on plastic and stainless steel. The virus can be aerosolized thru procedures such as giving a nebulizer treatment and has been found in air vents of infected patients.
How is Coronavirus Diagnosed?
Coronavirus is diagnosed by a PCR (polymerase chain reaction) test. A sample of someone's secretions from their nose or mouth is collected. The secretions are then checked for genetic markers of the virus. Multiple drive thru testing stations have been set up across the country. Home test kits will soon become available. Antibody tests are also now available. These tests check for antibodies that your body develops to fight the infection. It can tell if you are acutely fighting the infection or had it in the past. Keep in mind that none of these tests are 100% accurate.
Testing has been an important part of slowing down the spread of the virus in other countries. 40-50% of a population can be positive but asymptomatic and still spread it. Therefore, COVID-19 positive individuals have been isolated. Contact tracing is done to alert those that have been in contact with the individual to get tested and monitor for signs of the disease. Unfortunately, we have not done this in the US due to the shortage of kits. Doctors, state health departments and hospitals have to decide who will benefit from testing in terms of managing the disease.
If you are ill and and would like to be tested for COVID-19, contact your doctor or local state health department. They will do the necessary paperwork and tell you where to go. If you are experiencing any of the severe symptoms listed above, contact and go to your local hospital's emergency room. Please wear a mask or facial covering.
Certain private labs like LabCorp and Quest Diagnostics centers are testing samples sent from health care facilities. PLEASE NOTE: you can not walk into one of these facilities and expect or demand to be tested.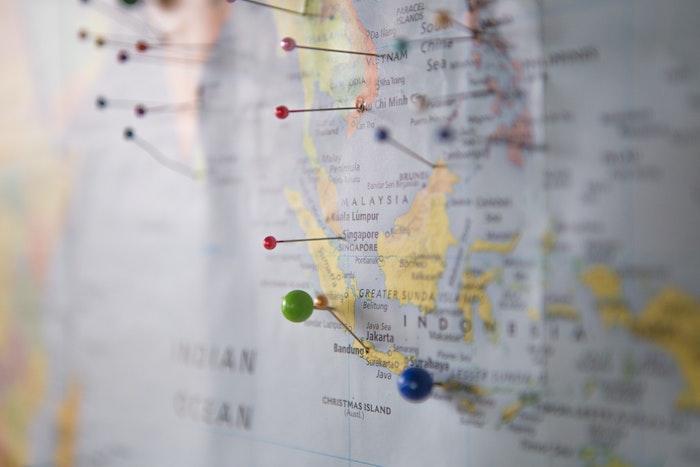 Is There Treatment for Covid-19?
The main part of COVID-19 treatment consists of supportive care. Patients may be managed in an intensive care unit, be on a ventilator, receive oxygen and require dialysis. Tylenol/Acetaminophen can be used for pain or fever. If you think you have Coronavirus, it has been suggested that ibuprofen products such as Motrin, Advil, Naprosyn and Alleve can make it worst. However, we are still using these in hospitals since there has been no official study to back this up.
Elderberry may negatively affect your response to this disease but again this has not been officially researched. Vitamin C, Vitamin D3 and Zinc supplements have been recommended. Check with your doctor about dosages especially if you have any chronic medical issues.
Unfortunately, there are no specific antiviral medications or vaccines available yet for COVID-19 since it is a new virus. A vaccine is in the works and clinical trials have started. It may still take 12-18 months until it is available and it is unclear who would be eligible and what the costs will be.
The CDC lists "therapeutic options" for patients with COVID-19. Studies are being conducted on Remdesivir. It is an investigational intravenous drug with antiviral activity. The anti-malaria and immunosuppressive drug-chloroquine or hydroxychloroquine AKA Plaquenil is also being tested. There is a study starting in Detroit Michigan using Plaquenil.
Antibiotics do not work for Coronaviruses since they are not bacteria. Antibiotics may be used for secondary bacterial infections like bacterial pneumonia that may develop after you contract the virus. However, Zithromax alone or in combination with Plaquenil is being used in some patients.
It is important to note that none of the above medications have FDA approval based on limited studies and data in using them for this particular disease.
How is Coronavirus impacting Health Care Systems?
Health care systems in the most affected countries such as China, Spain and Italy and now NYC have been stretched beyond their capacities. There is a shortage of PPE (Personal Protective Equipment), ICU beds, ventilators and even oxygen.
You may hear the term "Flatten the curve or Flattening the curve". This is an attempt to limit the amount of people infected all at once.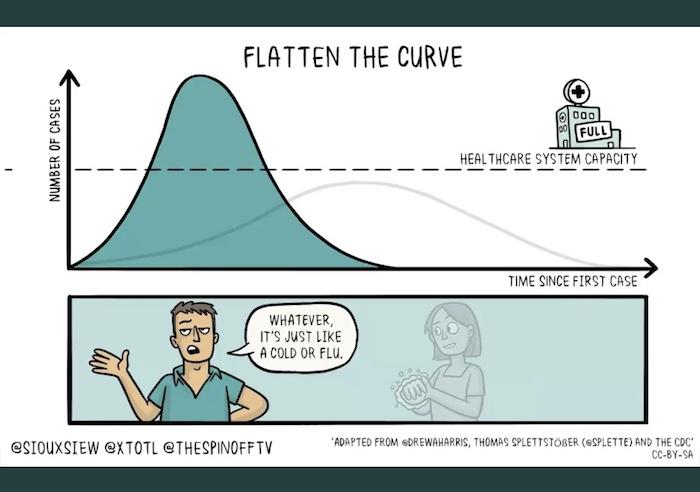 Coronavirus infection may still spread and the same number of people may still get infected, but "flattening the curve" with people getting infected over time will allow healthcare systems to have enough facilities, resources, staff and medications to care for those in the greatest need.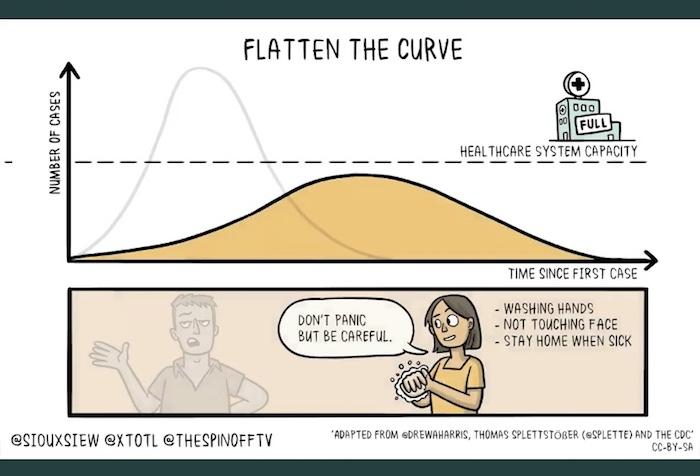 How do I Prevent a Coronavirus Infection?
Like most infections, proper prevention consists of washing your hands with soap and water, for at least 20-30 seconds, especially after handling animals and raw meat. Use hand sanitizers, cover your mouth and nose while coughing and sneezing, and avoid people that are sick. Cook meat thoroughly prior to eating.
Use tissues to sneeze and cough into vs. your hands. Dispose of tissues in a closed container then wash or sanitize your hands. Try to avoid touching your face in general unless your hands are clean. Disinfect common areas that you use in your office, hotels, on airplanes, buses and trains. Get used to carrying disinfectant wipes with you.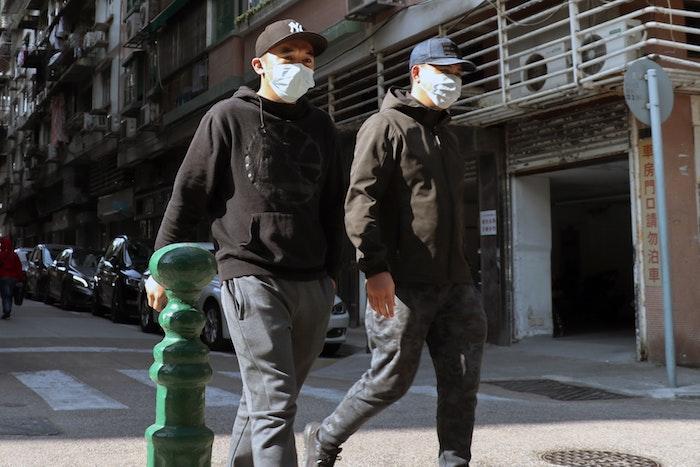 Should I Wear a Mask to Prevent Infection?
The CDC now recommends that people wear cloth facial coverings while out in public. This includes going to grocery stores, pharmacies and taking public transportation. You can read the full recommendation and guidelines HERE. It also has a video instruction of how to make your own facial covering.
As mentioned above, the new recommendation is based on the knowledge that asymptotic and pre-symptomatic people can still spread the disease. In addition, the virus can be airborne and travel beyond 6 feet.
Wearing a facial covering is more about protecting other people from you vs. you being protected from them. In other words, if you are around someone that is COVID-19 positive and that person coughs or sneezes near you, the droplets and particulars can penetrate cloth facial coverings and simple masks. Therefore, wearing facial coverings DOES NOT take the place of social distancing.
And, surgical masks and N95 respirator masks should still be reserved for health care workers. Health care workers usually wear N95 respirator masks which have a tighter fit and offer better protection against the virus particles entering the respiratory area (face, nose, mouth).
My concern is that masks can give a false sense of security and may not be worn correctly. People often touch their nose or mouth underneath the mask and even eat with the mask on. They may sneeze or repeatedly cough in the mask and not replace it. Masks do not take the place of proper hygiene!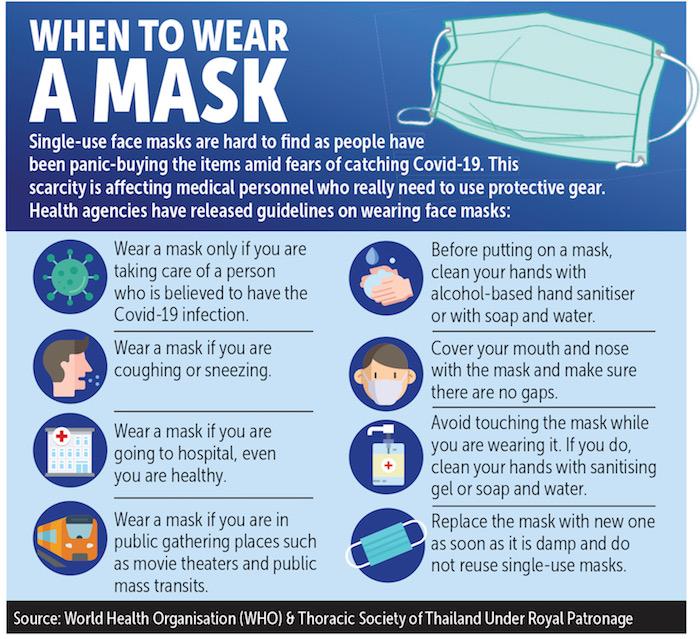 How Does Coronavirus Compare to Influenza Virus?
Two important things that we are learning about this coronavirus is that it is more contagious and more deadly than the flu. Health care workers are being infected and unfortunately dying from repeated viral exposure even when PPE is used.
Those most at risk from serious complications and death from Influenza are the elderly, infants and people with chronic illnesses and compromised immune systems. Except for infants, the risks are the same for Coronavirus. Babies and children tend to have a mild illness with COVID-19. However, the flu usually causes this population to be very ill. Children may have some immunity from contracting other Coronavirus.
There are anti-viral medications available for Influenza that can reduce the duration of the illness and help prevent spread to others. The Influenza vaccination is the best way to prevent infection. It reduces the risk of flu illnesses by 40-60%. There is still time to get the vaccine.
The Chinese Center for Disease Control and Prevention has reported that COVID-19 is 20 times more deadly than the flu. Based on current numbers, the death rate for Influenza this season is 0.1%. The death rate for Coronavirus is much higher at about 1-3% globally.
Coronavirus Infection: What Travelers Need To Know
The World Health Organization (WHO) has declared it a pandemic. For up to date information on the 2019 Coronavirus please be sure to check these websites:
It is important to become familiar with the State Department travel warnings assigned to countries worldwide:
State Department, Levels 1-4. Level 1: exercise usual precautions, Level 2: exercise increased precautions, Level 3: reconsider travel, Level 4: Do not travel.
Travel advisories for the CDC (Center for Disease Control) are Levels 1-3. Level 1:(Green): exercise usual precautions, Level 2 (Yellow): practice enhanced precautions, Level 3 (Red): Avoid nonessential travel.
Update on Domestic Travel in the United States:
Certain states are requiring people to quarantine on arrival. For instance, Florida is currently requiring residents from the tri-state area of New York, Connecticut and New Jersey to self-quarantine for 14 days on arrival to Florida. Alaska also requires self-quarantine for 14 days. Here is a current list of states with quarantine requirements due to COVID-19.
The CDC has also advised residents from New York, New Jersey and Connecticut to avoid nonessential domestic travel. If you are traveling within the US, it is important to check for outbreaks in the destination you are traveling to. Here is a useful Q&A on domestic travel from the CDC.
For Travelers Returning to the US from International Destinations:
In general, if you are retuning to the US from any international destination you will be asked to self-quarantine at home for 14 days. Take your temperature at least once daily and monitor for symptoms. If you do become ill, try to stay at home and treat your symptoms. If possible, isolate yourself from your family members. If you develop shortness of breath, difficulty breathing or chest pain or your symptoms are worsening, schedule a visit with your physician or visit your local emergency room while wearing a mask. FYI: A lot of physicians are now offering telemedicine services.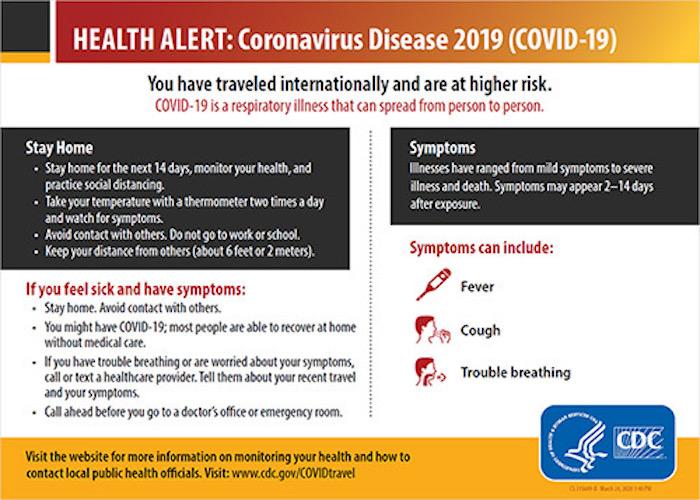 The following countries have a Level 3 CDC Travel Health Notice with restrictions on entry to the United States: China, Iran, most European Countries, the United Kingdom and Ireland. There is also a Level 3 Travel Health Notice on global travel without restrictions on entry to the United States. CDC recommends avoiding nonessential international travel and as stated above, self-quarantine on your return for 14 days.
For more details continue reading below:
For Travelers Returning to the U.S. from China:
For US citizens or residents currently in China and would like to return to the United States, contact the US Embassy in Beijing, China.
Returning US citizens and permanent residents are allowed to return to the US but are redirected to designated airports. Health screenings are done checking for fever, cough and difficulty breathing.
For travelers returning from Wuhan, Hubei Province:
If you have been in this area in the past 14 days AND you have symptoms, you will be transferred to a medical facility for further care.
If you do not have any symptoms, you will be transferred to a location for quarantine for 14 days. During this time, you will be monitored for symptoms and tested for Coronavirus.
For travelers returning from Mainland China:
If you have any symptoms of Coronavirus infection, you will be taken to a medical facility. If you do NOT have any symptoms, you will be allowed to continue travel in the US to your final destination. You will be asked to stay home and monitor for symptoms for 14 days. This includes checking for fever twice a day. If you have a temperature of 100.4 or greater, develop a cough or difficulty breathing, you should call your local health department.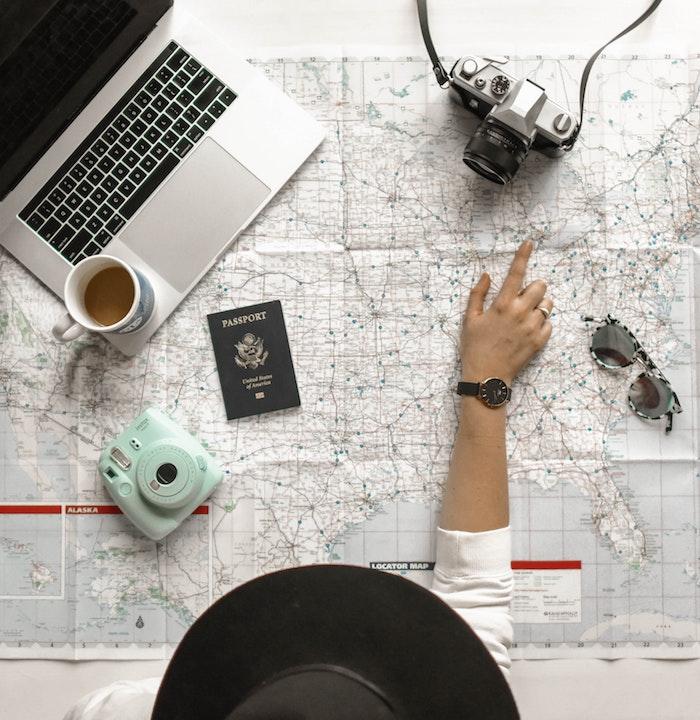 For Travelers Returning to the U.S. from Countries Other Than China:
For travelers returning from Europe or South Korea:
Based on the new European travel ban, you will be required to self quarantine at home for 14 days. This also applies if you have returned from South Korea. Check your temperature twice a day. Per the CDC website "practice social distancing". That means no public transportation, going to malls or events and staying at least 6 feet away from other people.
If you develop a fever, cough or cold symptoms try to remain at home so you do not infect others. Wear a mask to try and prevent others in your home from getting sick. If you are experiencing trouble breathing or worsening symptoms, seek medical care at your doctor's office or emergency room. Please let them know your travel history in advance.
For travelers returning from Iran:
The US is implementing restrictions on entry to the United states for citizens and permanent residents returning from Iran. These travelers must enter through an approved airport. Entry of foreign nationals Iran has been suspended.
Be aware that there are destinations worldwide that are screening passengers on arrival and departures back to the US. This may consist of using thermal body scanners to check for elevated body temperatures and asking you to complete a health questionnaire. This is to prevent anyone who is ill, especially with coronavirus, from entering that country and putting the population at risk. You will likely be directed to a medical facility if you have a fever or cold symptoms. A lot of countries have also closed their borders.
Other Updates for Travelers:
Flight Cancellations & Rescheduling
Important update: The US Department of Transportation has stated that airlines must REFUND airfare costs to passengers whose flights were cancelled due to Coronavirus. Read more HERE.
This applies to US and foreign airlines with flights to, from and within the United States. There has been complaints of people not receiving refunds and being forced to reschedule or accept credit.
Most major US airlines are allowing cancellation or rescheduling of international flights through April or May without change fees. You will have to pay the difference in fares. And, some flights will have to be rescheduled for 12/31/20 or earlier although some are allowing travel within 1 year of the original ticket.
As an incentive, for new flights booked through March 31st, you will be allowed to change once without a fee. A lot of travelers are taking advantage of this and travel deals to book future travel.
Here is a great article: Master List Of All Major International Airline Coronavirus Change And Cancellation Policies (Updated Daily)
Update on Cruise ships affected by COVID-19:
The CDC released new cruise ship guidelines. There are currently 6000 cruise ship passengers waiting to disembark. Cruises with suspected or confirmed COVID-19 positive passengers may be forced to dock at countries or ports not part of their original itinerary. The cruise lines are now responsible for privately transporting sick passengers to medical facilities and healthy passengers back to their country of origin. You can read more about the new guidelines HERE.
The CDC is recommending that all travelers reconsider cruise ship travel in Asia. And, for anyone over the age of 60 or with chronic medical conditions to reconsider all cruise ship travel. There is a high risk of person to person transmission of Coronavirus infection as seen on the Diamond and Grand Princess cruise ships. Princess, Viking and most cruise lines have suspended cruises at this time.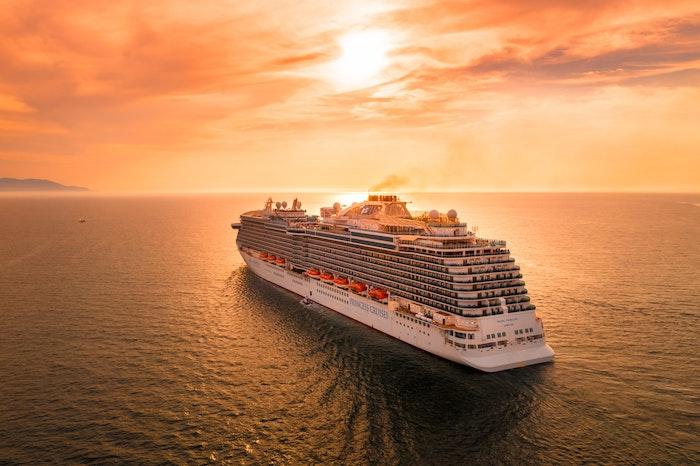 In addition, Cruise Lines International Association is screening passengers at Port Canaveral Florida and may extend this to more ports. The plan is to deny boarding to anyone who is ill, who has traveled to or transited through airports in China, South Korea, Iran, Hong Kong, Macau or any municipalities on lockdown in Italy in the 14 days prior to embarkation. They will also deny boarding to anyone who has taken care of a known or suspected Coronavirus infection patient 14 days prior to embarkation.
All major cruise lines now have policies in place for passengers wishing to cancel or reschedule bookings. This article is a great resource to find out what you may be eligible for based on the cruise line and dates of travel. Be sure to call the cruise line or your travel agent directly.
Event & Attraction Cancellations
Coronavirus has affected events worldwide. The 2020 Olympics has been rescheduled for next year. NCAA has cancelled March Madness, the current NBA season has been suspended and Disneyland and Disney World are still closed. Major travel conferences such as WITS, TBEX Catania and ITB Berlin have been cancelled or postponed. Conferences with an international draw have also been canceled in the US. Therefore, check with hotels, tour companies and local websites before traveling for conferences and events.
Should I Cancel my Trip Because of Coronavirus?
As of 3/31/20 the US State Department has issued a Level 4 Global Travel Advisory due to the global impact of COVID-19. Therefore, do not travel internationally until further notice. Also, many countries are closing their borders. Here is a list of Coronavirus travel restrictions around the world. Once the restrictions are lifted here are other things you should consider:
If your trip is to China, Italy, South Korea, or Iran then yes, cancel or reschedule. Reconsider travel to any Level 2 countries and those listed under the European travel ban which are now a Level 3. We are not sure how this will enfold in the next 1-2 months. If your trip is for later in the year, do not cancel. Wait, watch and stay informed. Something else to consider is traveling to one of these countries and getting stranded or quarantined if you are exposed to Coronavirus infection. The situation is so fluid that new restrictions may be placed on the above countries.

If you suffer from chronic illnesses, especially respiratory illnesses such as Asthma and COPD, a Coronavirus infection could be very problematic. Also, if you are immunocompromised, your body may not be able to fight off the infection. The second thing to consider in this category is if you are a caretaker for the elderly. If you get a coronavirus infection and pass it on, that person will have a harder time recovering from the infection. The death rate is higher in the elderly.

Does your trip include attending a lot of public crowded events? Does it involve sharing rooms in hostels or AirBnbs? This is something else to consider. You do not want to be stuck in close proximity to anyone who is sick. You will need to be careful about cleaning and sanitizing common use areas. We have seen the spread of Coronavirus infection at International conferences. Therefore, countries around the world are cancelling or reducing the capacity of major events to try and contain the virus.

Is the city you are traveling to on lock down i.e. the towns around Venice, Italy? Are people in quarantine due to the Coronavirus infection? If so, I would cancel or reschedule. The Carnival in Venice Italy is scheduled to end early and Milan's Fashion Week will have limited access.

Do you have travel insurance that will reimburse you for cancellations? If so, it may be worth it to cancel or reschedule. It is important to note that most travel insurance plans do not cover epidemics like Coronavirus or pandemics. I found

this article

to be very helpful.

If you will be booking travel or have travel plans in the next few months, consider purchasing "cancel for any reason" travel insurance. This "Coronavirus Advisory"

article

by Travel Guard reviews what is covered and would be reimbursed with this type of policy. It is always important to have medical evacuation as part of your policy in case you get sick while traveling.

Check with employers, companies, schools and colleges about any policies on traveling to areas affected by Coronavirus or international travel. Some places have implemented work restrictions and home quarantines after international travel. Many colleges are shutting down campuses and doing online study. Be sure to read my

article

on how to keep kids healthy while traveling abroad.
Important Advice for COVID-19:
Do Not Panic. But, Do Prepare.
STAY HOME. Practice social distancing. Help to flatten the curve.
Prevent spread of infections by hand washing, hand sanitizers, disinfecting common areas with disposable disinfectant wipes and wearing masks in public.
Check the CDC and the State Department websites for Up To Date information on COVID-19.
If you travel to any of the countries affected, please follow proper protocol when you return. Observe any imposed quarantines so you do not put others at risk.
If you become seriously ill, seek medical attention. Alert your doctor, emergency room or medical facility about your recent travel and exposure PRIOR to your arrival.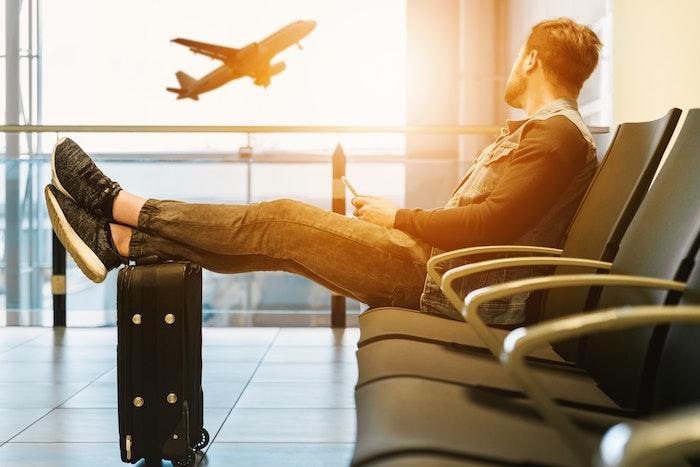 Get travel Insurance. Make sure it includes medical evacuation and consider a "cancel for any reason" policy. Reputable companies include World Nomads and Allianz.
Call airlines, hotels and tour companies prior to your travel dates. If you decide to postpone or cancel your trip and a refund isn't available, ask for credit towards a future trip. Kerwin of CruisinAltitude posted a great article on how coronavirus has affected air travel and hotel stays.
I hope you have found this informative guide about Coronavirus infection helpful. As a physician practicing hospital medicine, I feel it is very important to share detailed, practical and helpful information on Coronavirus. I will try to keep this blog post updated weekly. But, be sure to follow The Sophisticated Life Facebook page for daily updates. I am sharing relevant articles there.
Also, I love this article on debunking Coronavirus Myths by Dr. Cindy Duke
You can also watch my Facebook Live on this topic and listen to my recent appearance on the Outdoorsy Diva podcast.
I also did a webinar on Facebook for the Wanderful Community and on 3/30/20 I discussed it with the Nomandness Travel Tribe community.
Stay Healthy and Safe!