Although this post is sponsored by Sonesta Gwinnett Place Atlanta, all opinions expressed in this post are my own.  
Have you ever done a staycation in your city? I recently enjoyed a staycation at Sonesta Gwinnett Place Atlanta Hotel. Doing a staycation is a great way to get to know your own city and relax! You do not have to worry about long airplane, train or car rides but you can still discover something new and exciting. Since I live "ITP" (Atlanta lingo for "Inside The Perimeter"), it was fun to venture "OTP" (Outside The Perimeter).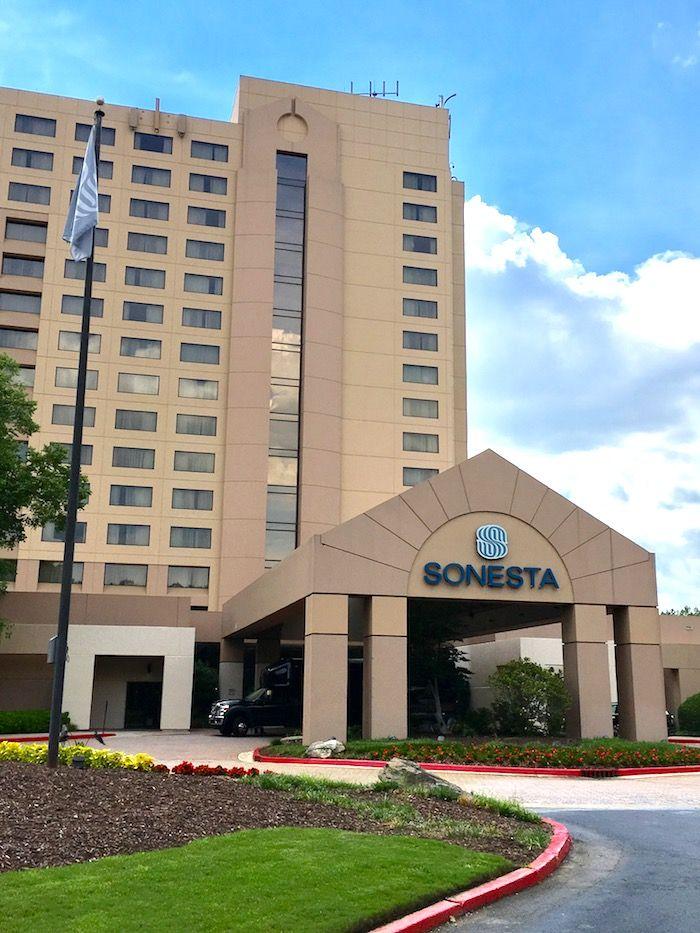 The Sonesta Gwinnett Place Atlanta Hotel is located in Duluth roughly 30 minutes from Atlanta. After reading the 4 ½/5 rating on TripAdvisor, I was interested in finding out more about this hotel. It is actually one the largest suburban hotels in Duluth and is the tallest. The Sonesta Gwinnett Place Atlanta Hotel property has over 16,000 sq feet of space which makes it ideal for conferences and weddings. There are plans in place to make one of the two towers a Sonesta ES Suites property-extended stay suites. They are conveniently located close to the Mall of Georgia, Sugarloaf Mills Mall and Gwinnett Place Mall. So, if you are looking for a place to in the Atlanta but away from the hustle and bustle of the city, let me show you why Sonesta Gwinnett Place Atlanta Hotel is for you!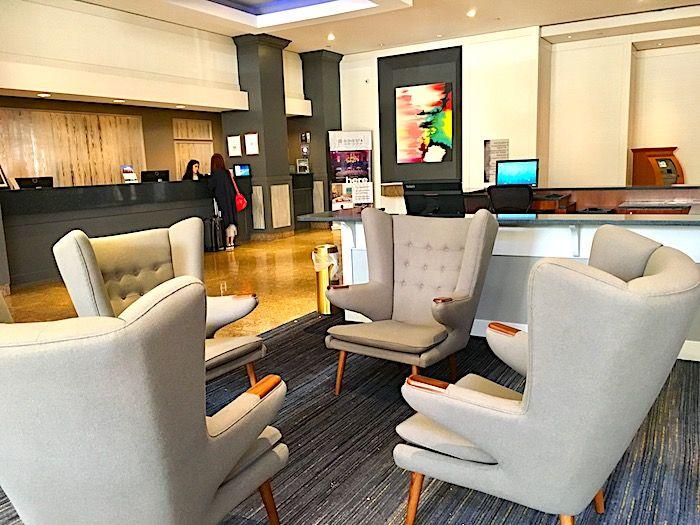 The Rooms: I had the pleasure of staying on the 15th floor of the Sonesta Gwinnett Place Atlanta. The views were amazing! The room itself was very spacious with two Queen Size beds, a lounge area and an office area. The bathroom was separated into two sections with the toilet and bathtub in a separate room (I like this set up in hotels). Most importantly, the room was clean! There was a large flat screen TV which was perfect for watching movies and sports.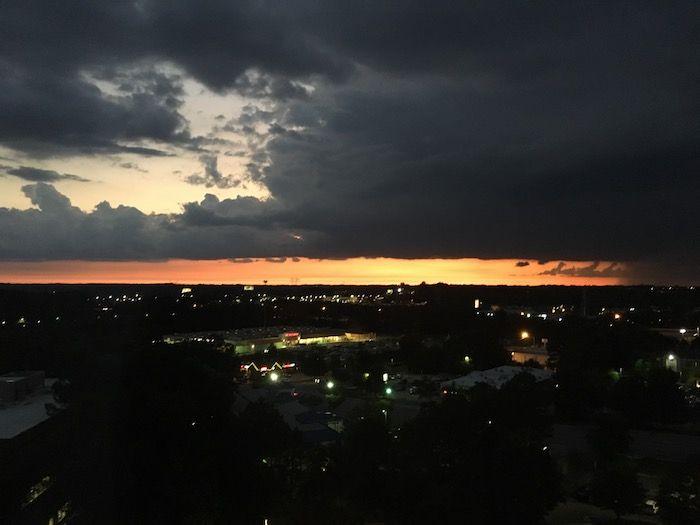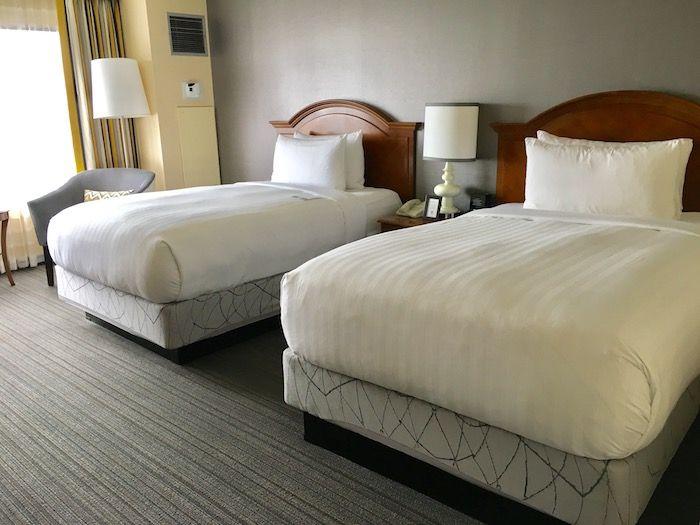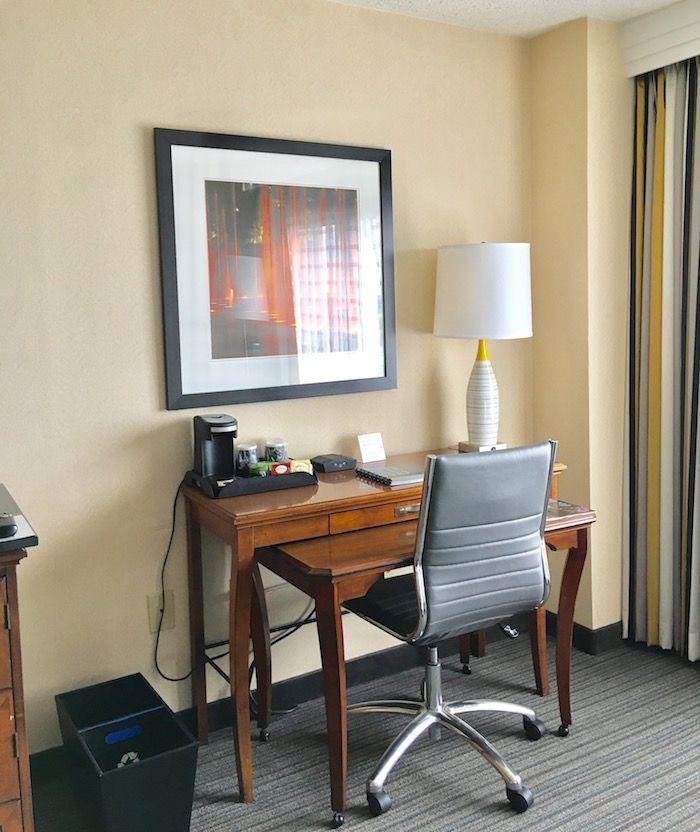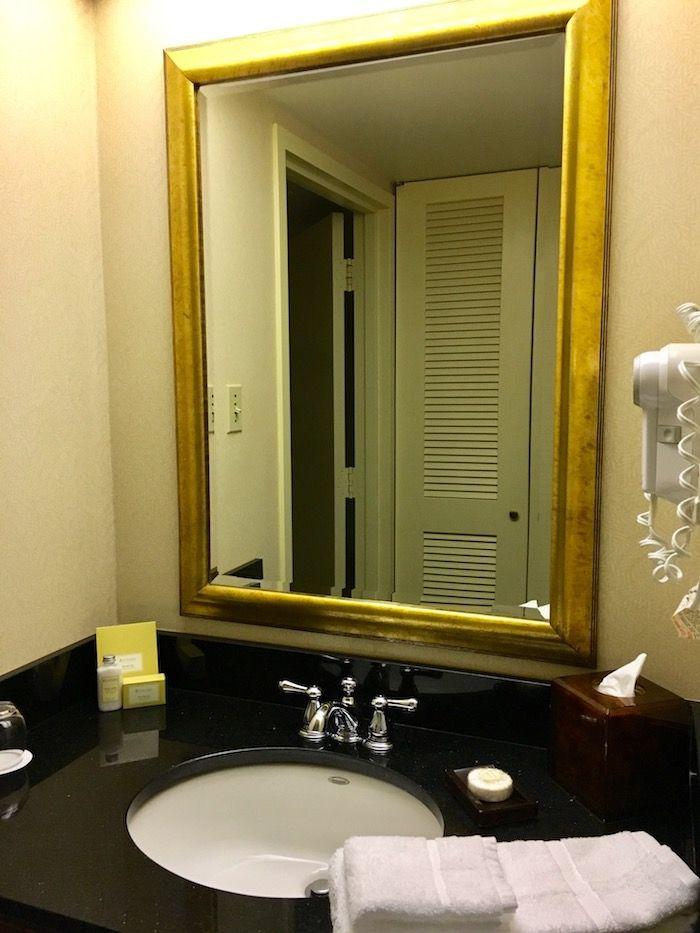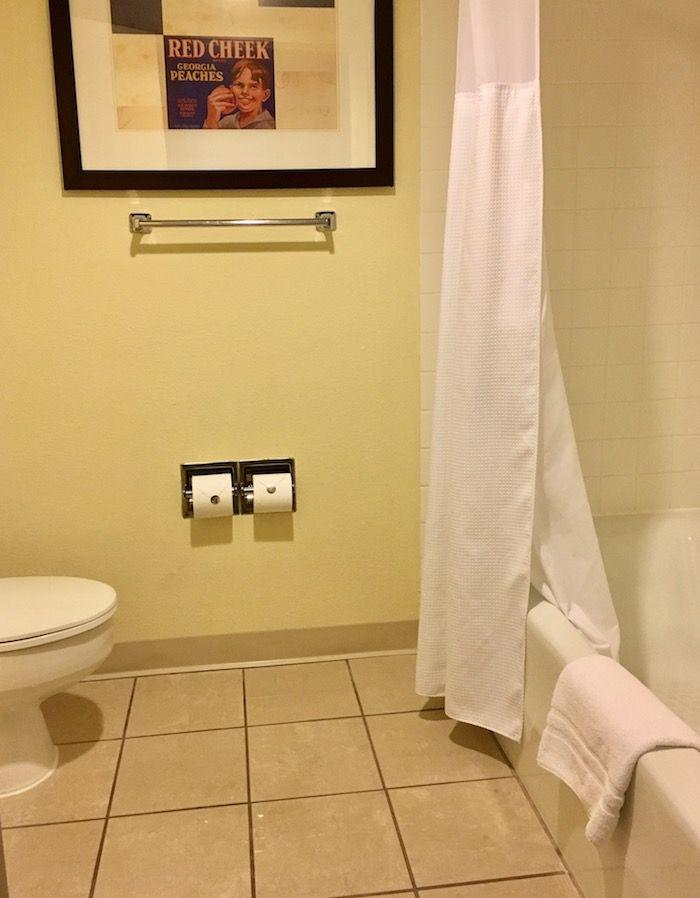 The Restaurants: Sonesta Gwinnet Place Atlanta Hotel has two full service restaurants. Grapevine serves breakfast and lunch daily and ARTBAR serves dinner nightly. You are welcome to dine in the restaurants even if you are not staying in the hotel. Room service is also available.
Grapevine restaurant serves a breakfast buffet for only $15.95! It was filled with traditional items such as pancakes, bacon, sausage, scrambled eggs, potatoes, fruit, breakfast breads and cereals. Oatmeal and grits were also available. However, I headed straight to the omelet station! I enjoyed a delicious omelette with potatoes and fruit along with hot tea brought by my server.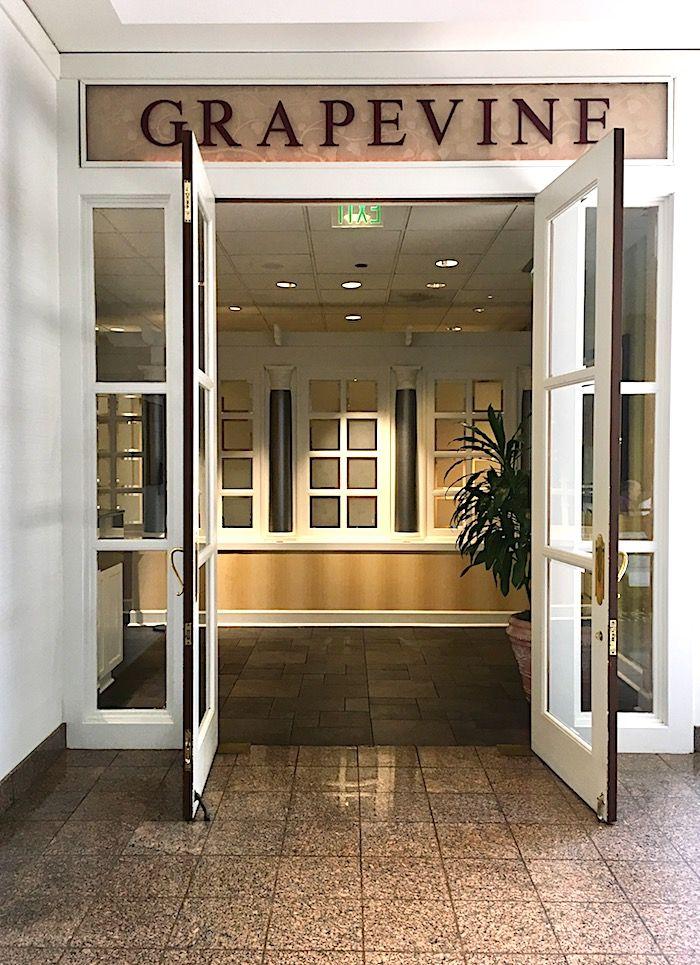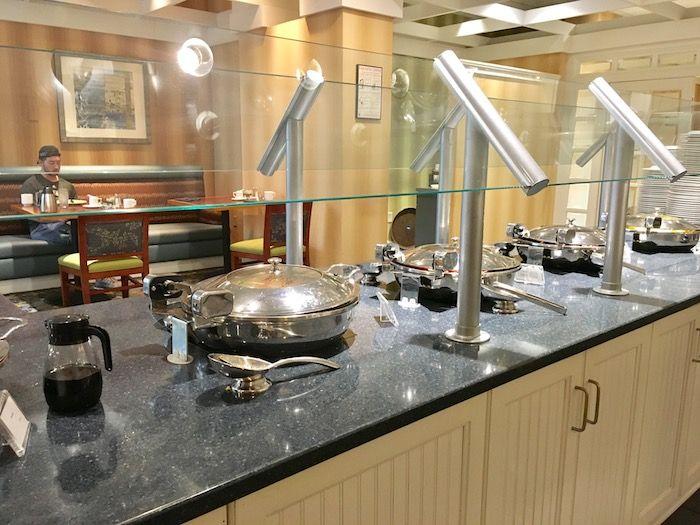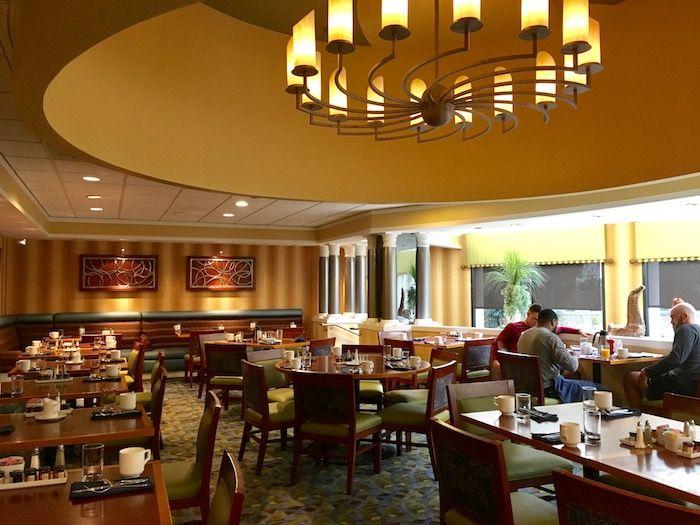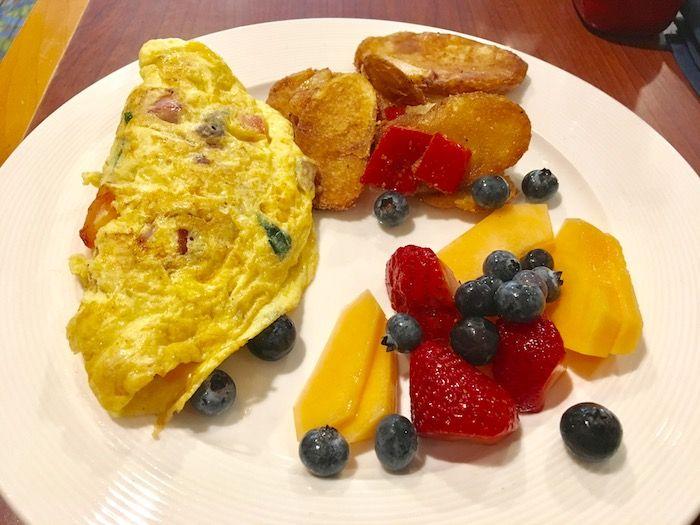 ARTBAR is a gastropub at Sonesta Gwinett Place Atlanta Hotel. It is a casual setting serving unique comfort foods. I had the opportunity to speak with the Executive Chef-Chef Rocco who is also the Director of Food & Beverage for the hotel. Chef Rocco has over 37 years of experience and has been with Sonesta Gwinnett Place Atlanta Hotel since 2014. He has worked in hotels from Pittsburgh to Baltimore, NYC to Hilton Head. According to Chef Rocco, their corporate philosophy is "food is art". There are actually 3 other ARTBARs in the country at other Sonesta properties. The restaurant walls are filled with art from local artists that are available for purchase.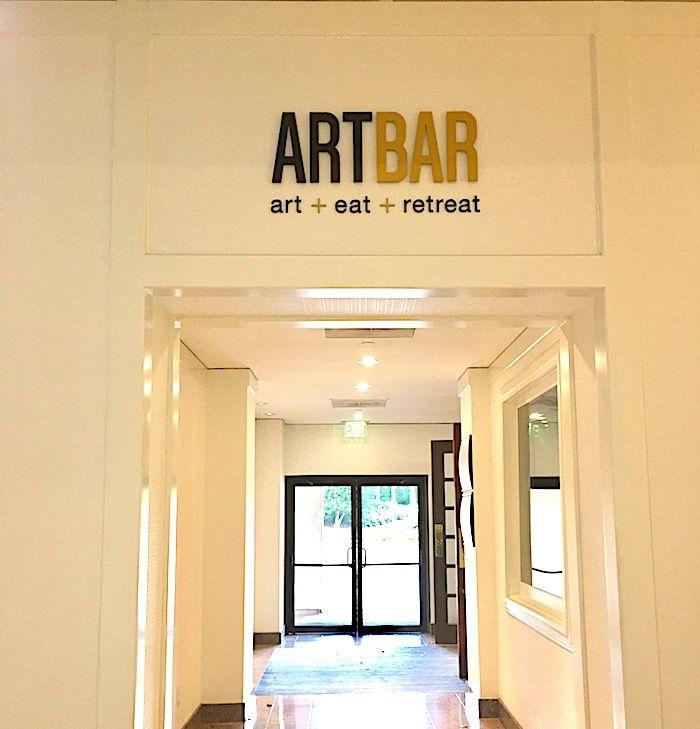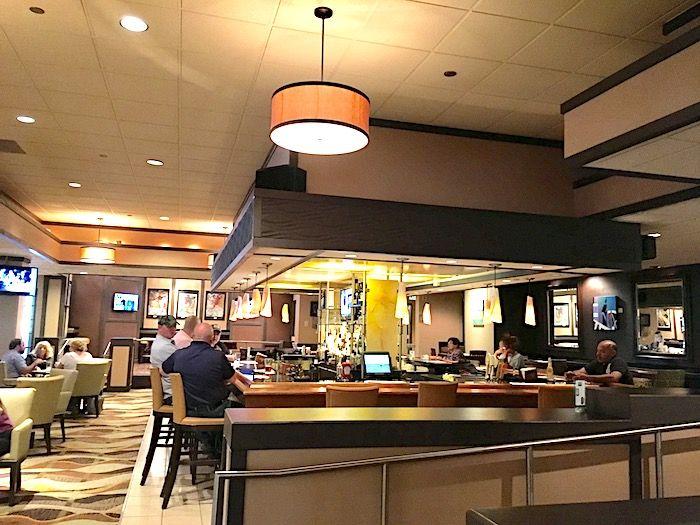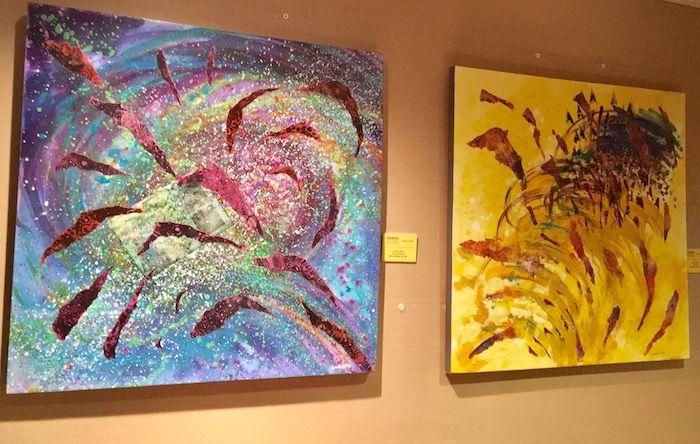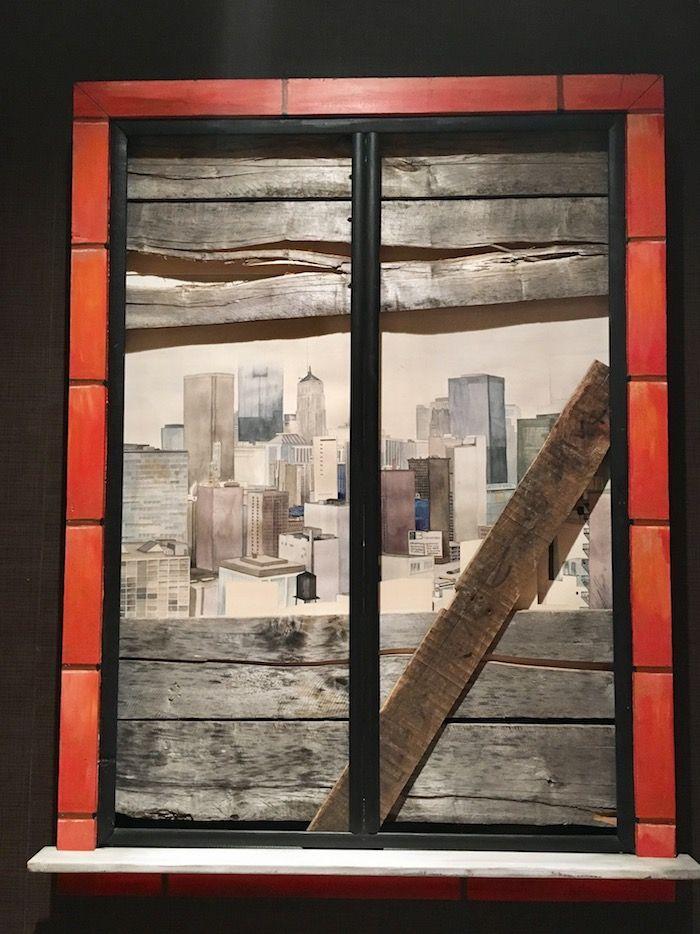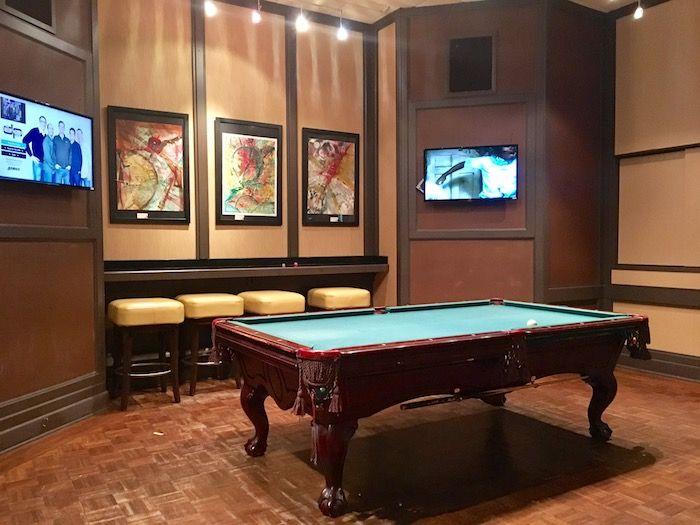 In terms of the menu, ARTBAR at Sonesta Gwinnett Place Atlanta Hotel has a static menu on the left side, which is also available for room service, and a seasonal menu on the right side. Chef Rocco is of Italian heritage but enjoys creating Spanish and Asian dishes. His goal for this gastropub was to create thoughtful, eye appealing and tasty cuisine. He has definitely achieved this! ARTBAR makes everything in-house. Some of the most popular items are the smoked brisket soft tacos, the Truffled deviled eggs and the Tempura fried spicy crab roll. I asked Chef Rocco to tell me his favorite items on the menu. He picked the seasonal fried Manchego cheese and the bread pudding made from croissants. ARTBAR also has a notable burger made from a trio of brisket, short rib and chuck meats. You can also expect classics such as shrimp and grits, fish and chips, steaks and even a tuna Nicoise salad. ARTBAR serves delicious crafty cocktails as well including the Georgia mule made with peach nectar and there is a banana coconut rum punch. Be sure to check out the extensive wine menu with Georgian and International wines. Plan to attend one of their Wine Down Wednesday Happy Hours!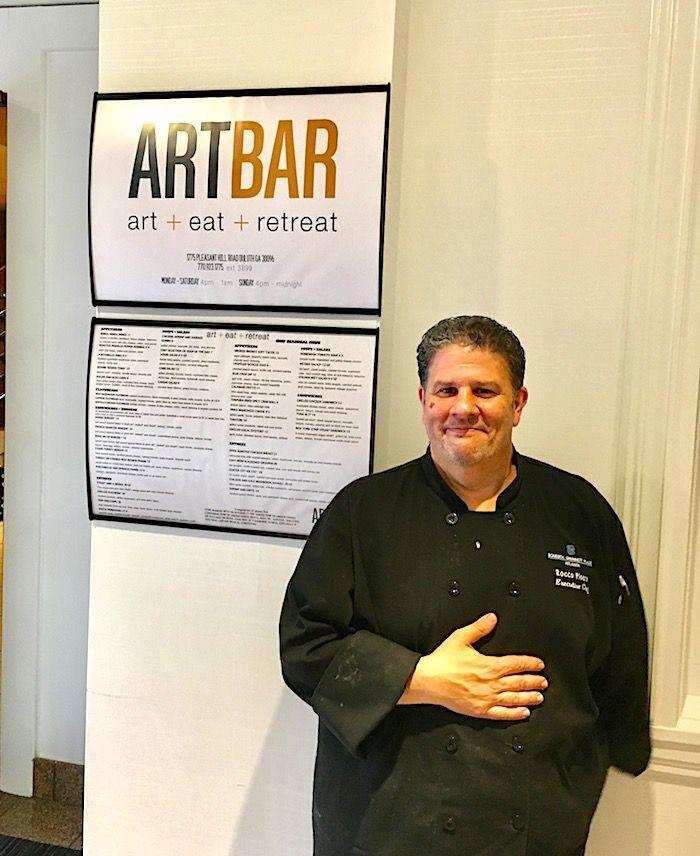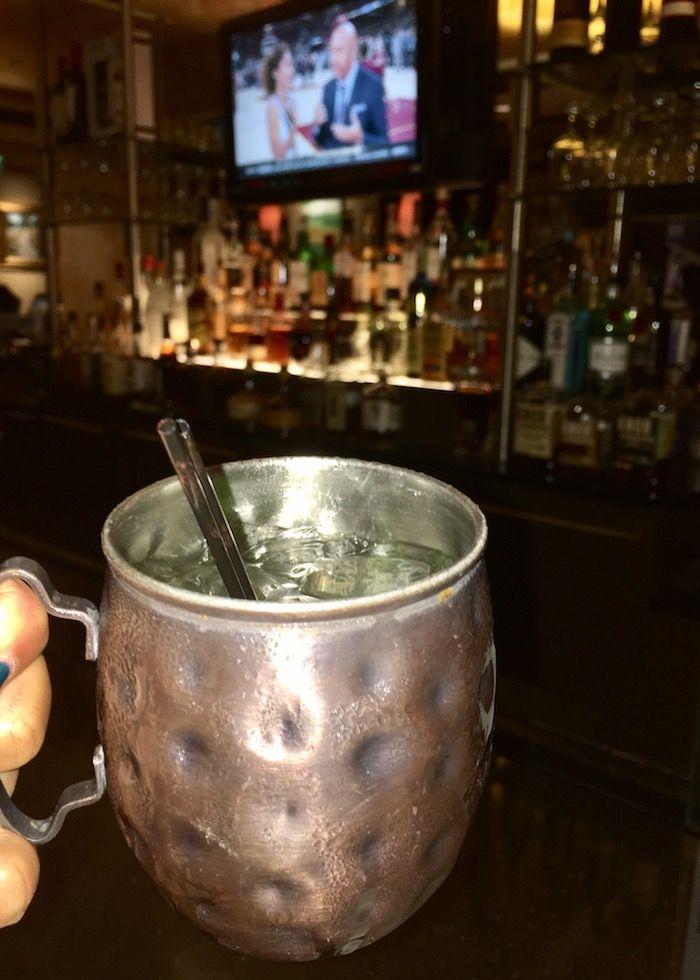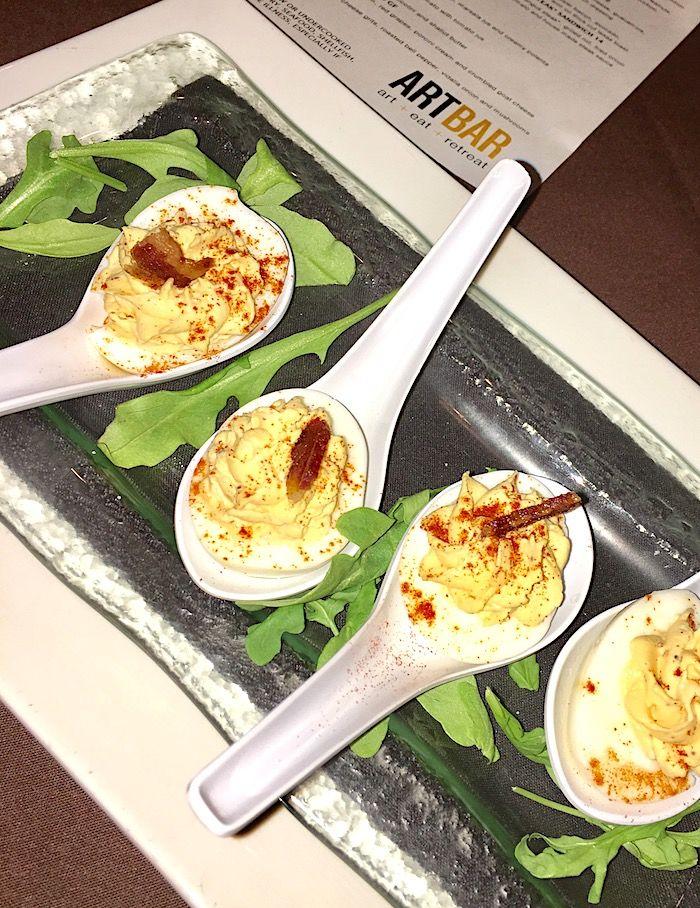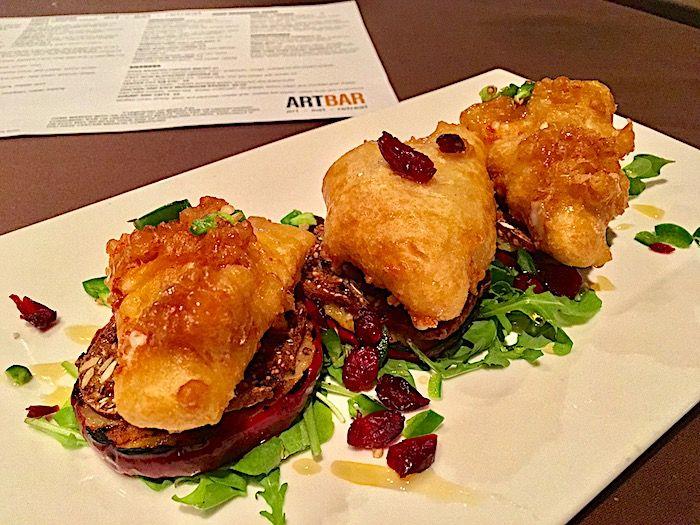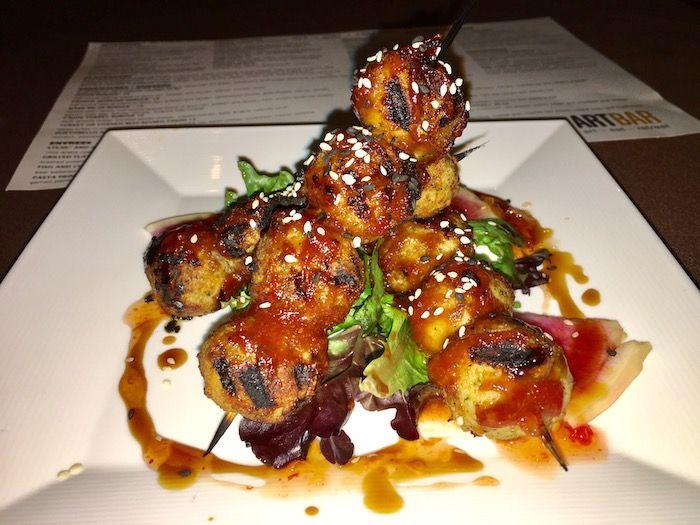 The Facilities: Sonesta Gwinnett Place Atlanta Hotel is an extensive full service property that includes banquet and conference rooms. The Georgia Ballroom is 8000 square feet! All the banquet rooms can be divided into smaller areas. The elegant décor makes them perfect for weddings or formal occasions. Sonesta Gwinnett Place Atlanta Hotel also has board rooms available. There is 24 hour security on the property and your room key is required in the elevator to access guest room floors. In addition, there is a gift shop in the lobby which has toiletries, snacks and Atlanta paraphernalia. Look out for the convenient business center in the lobby.  And, unlike city hotels which have high parking costs, Sonesta Gwinnett Place Atlanta Hotel has a free parking garage!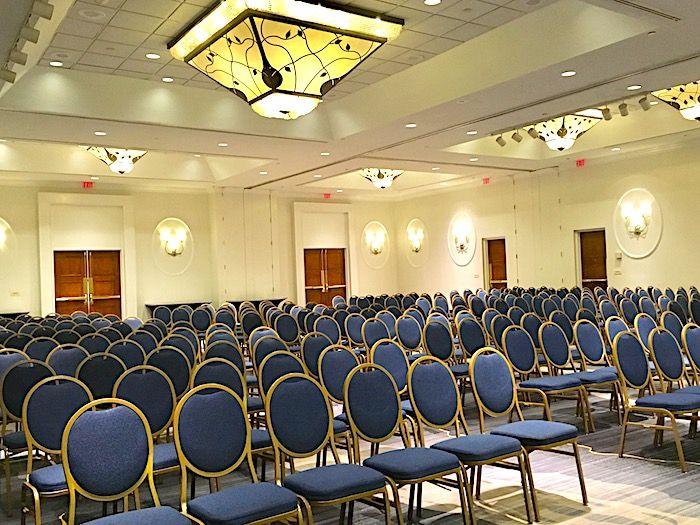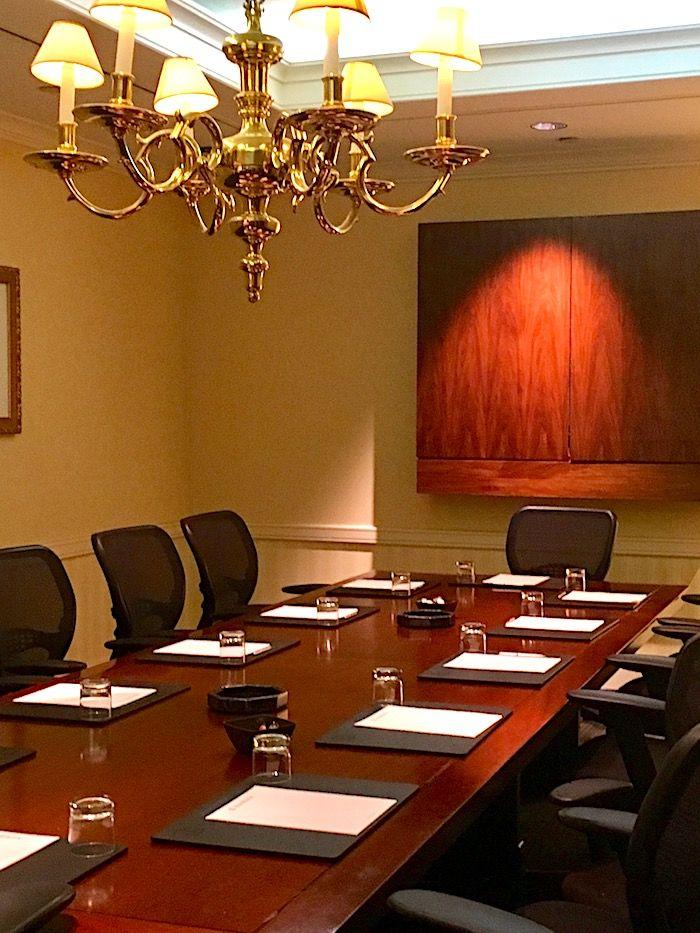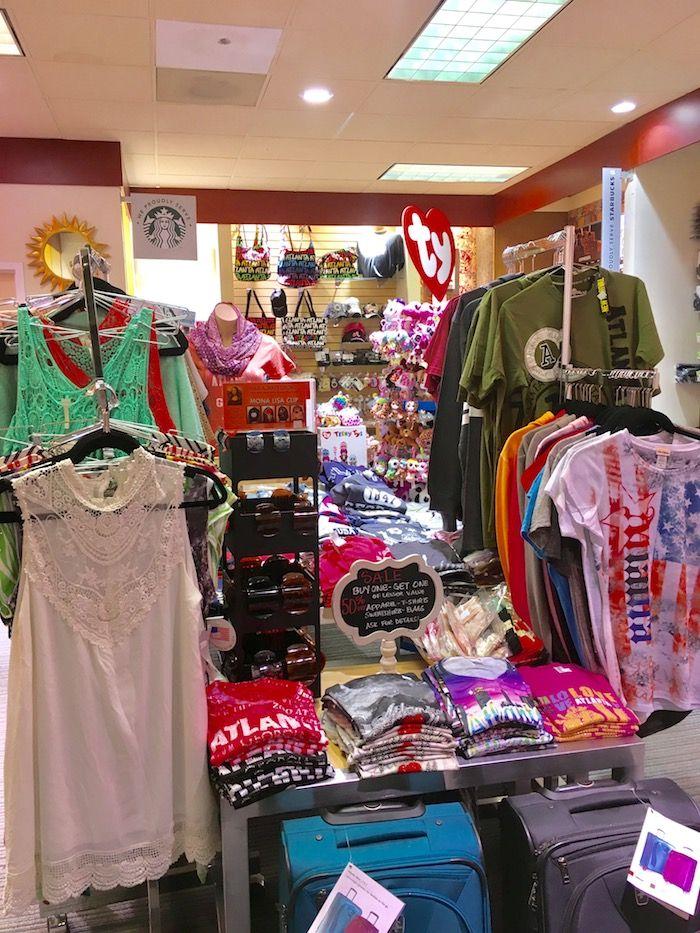 The Amenities: Amenities at Sonesta Gwinnett Place include an indoor and outdoor pool, indoor Jacuzzi and a gym. Guest laundry services are also available.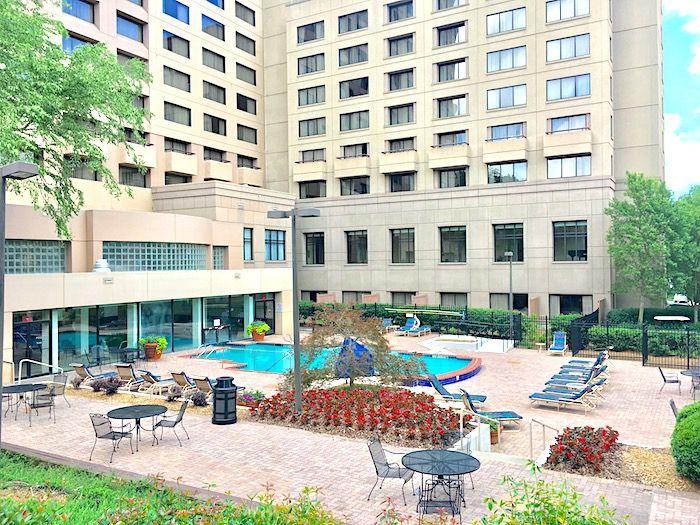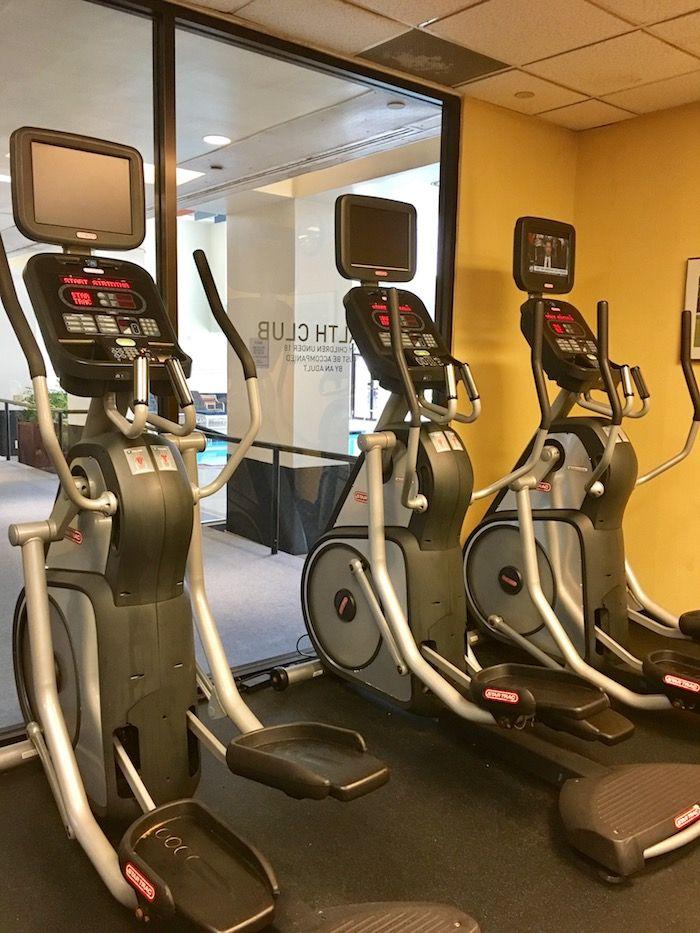 So, what do you think? Are you ready to book an Atlanta staycation or visit to the Sonesta Gwinnett Place Atlanta Hotel? Have you been here before? If so, share your thoughts with us below! Visit their website for more information.
I would like to thank the staff at Sonesta Gwinnett Place Atlanta for their courteous service, interviews and tours.