"I could never in a hundred summers get tired of this."-Susan Branch. Isn't that a beautiful sentiment? What are your favorite summer destinations? Is there a place you could go to every summer and never tire of it? In this post, several travel bloggers are sharing their favorite summer destinations. These destinations include places in the US and abroad. If you haven't been to these cities yet put them on your summer travel bucket list!
Olivia Christine. Travel and Wellness Expert of O.Christine Blog
Valle de Guadalupe: I've recently fallen in love with Baja California, Mexico's secret wine country: Valle de Guadalupe. The valley is home to small wineries, authentic Mexican cuisine, and secluded boutique hotels. It is a perfect west coast weekend trip. Prepare for a possible Mexican celebrity spotting or two at this luxurious hideaway. I dined next to Diego Luna and totally tried to keep my Latina fan-girling under wraps.
Read O.Christine's full guide for exploring Valle De Guadalupe.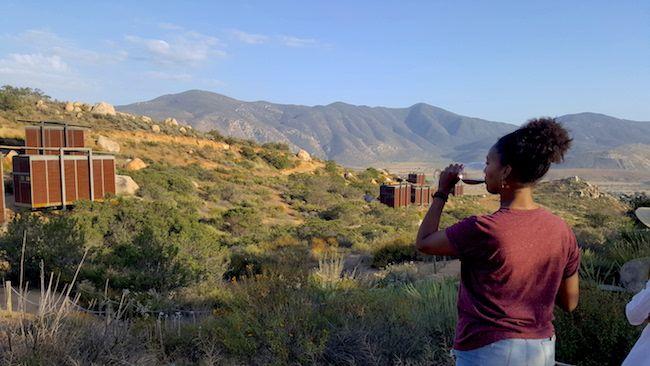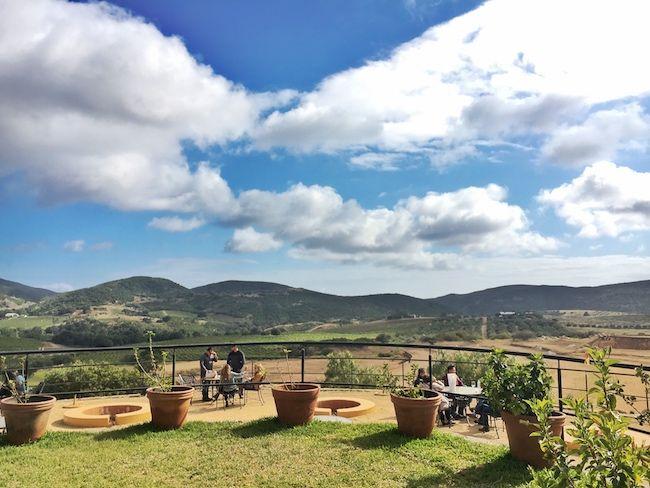 Francesca. One Girl One World Travel Blog
Las Vegas: I love Las Vegas in the summer — mostly because there's something to do at any age! I've been coming almost every year since I was a child and it's been fun to watch my trips transform. From anxiously riding in the car with my parents anticipating a fun weekend at Circus Circus, eating pizza and playing arcade games, to getting dressed up and hitting the strip with my girlfriends once I turned 21. Vegas is famous for it's world-class buffets. The buffet at the Paris Hotel and Casino is unique because it serves French-themed foods like crepes, croissants, and omelettes.
Get more information on Las Vegas by reading Francesca's posts on attending the Billboard Awards in Las Vegas and her epic weekend trip there.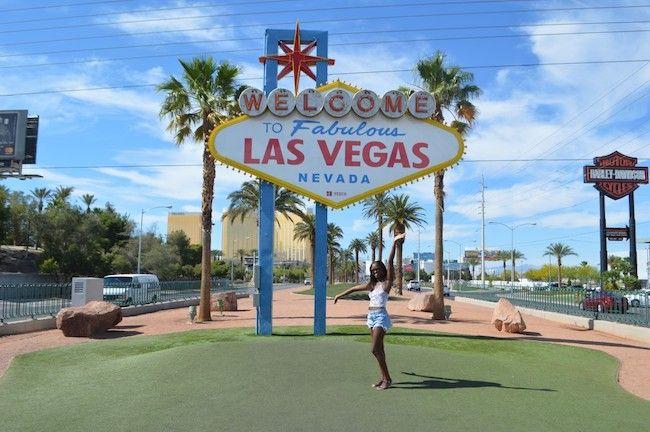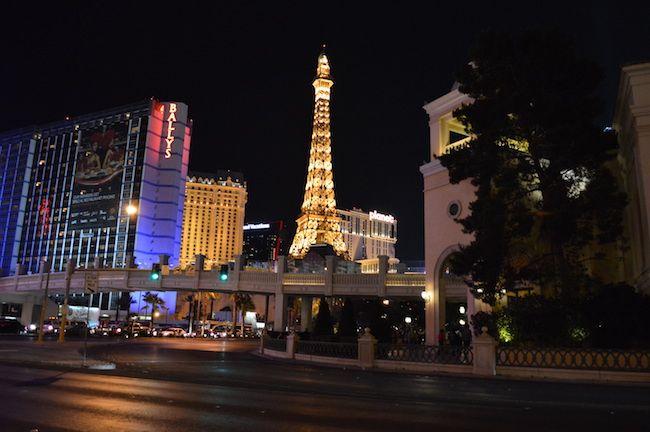 Tausha C. The Globe Getter Travel Blog
New York City: My favorite summer destination in the U.S. would have to be the place where I live, New York City. Though it's not my favorite season in New York (that would be fall) and it can sometimes be ridiculously hot, there is so much to do in New York during the summer, from street fairs to movie screenings to concerts in the park. One of the things I love about New York is that first truly warm weekend day when everyone is out in tank tops and shorts and at night they change into their dresses and sandals and sit outside enjoying the nice weather. I've lived in the city for more than 10 years and that first perfect summer day never gets old.
If you are an explorer and a foodie you will appreciate Taucha's posts on what to do, see and eat in NYC: Part 1 and Part 2! And here is a post on her favorite places to have brunch in New York City!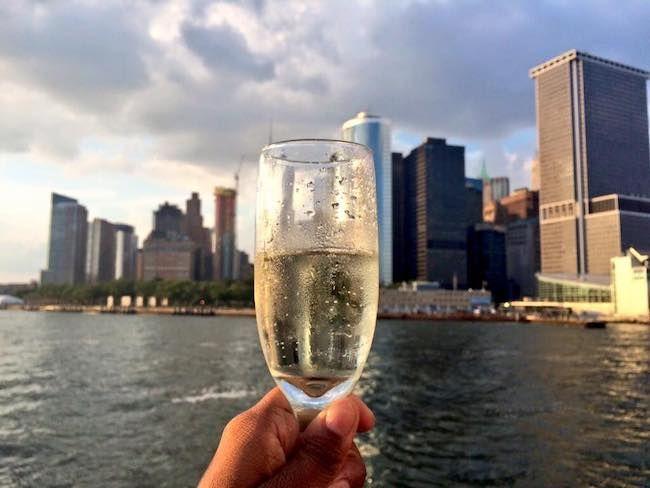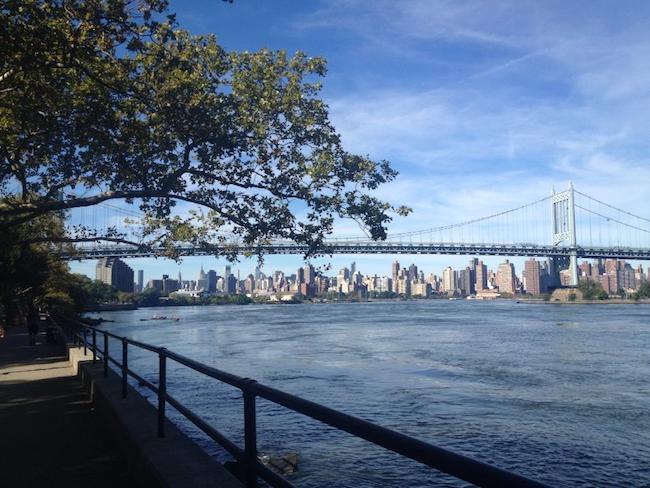 Montreal Canada: There are so many destinations I love to visit during the summer, but my absolute favorite would have to be Montreal, Canada. I love going in early July because the city is so full of fun activities, like the Jazz Festival, the Carifiesta Caribbean parade, the Cirque Festival and so much more. Montreal has a growing restaurant scene and is in close proximity to Quebec City, the Eastern Townships, wineries, lakes, parks and so on. It also has that European feel while still being in North America.
Tausha has multiple guides on Montreal! Check out her post describing Montreal as one of her favorite summer destinations as well as what to do, see and eat in Montreal. For music lovers there is even a guide for you!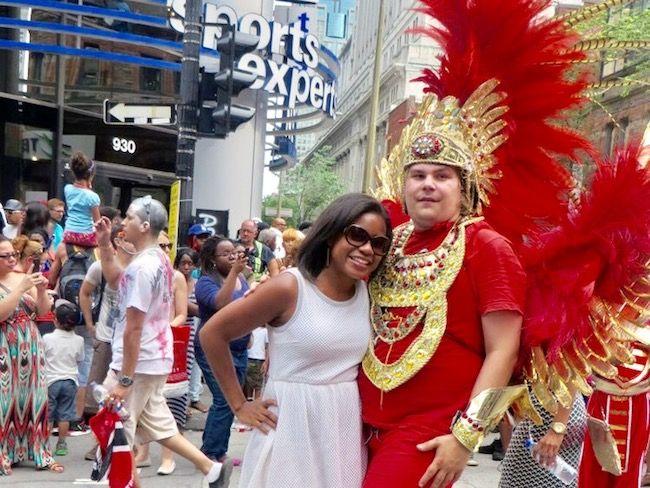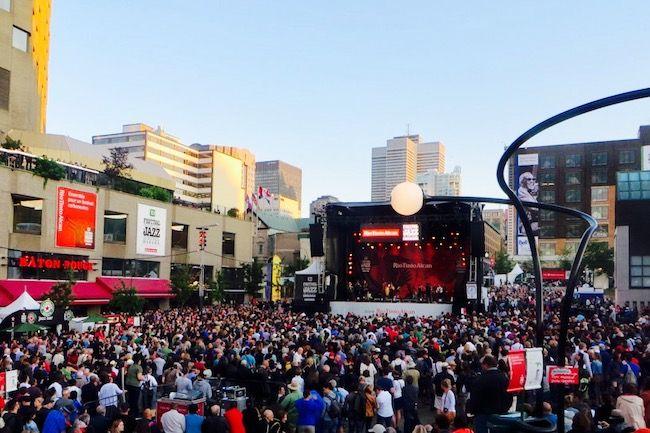 Tyra. BarrisTourista Travel & Foodie Blog
Chicago: I may be biased, but in this case it is 100% true. Chicago is one of the, if not the, best summertime destination in the U.S. Summertime Chi is a known thing with the perfect mix of amazing weather, delectable food, and a huge variety of activities. You can easily eat your way through the city and surrounding areas and still leave wanting more! From shopping on the Magnificent Mile to the Taste of Chicago to the free music festivals that happen downtown almost every weekend, Chicago is perfection over the summer. Period.
Check out Tyra's post on her favorite suburban Chi-Town food favorites.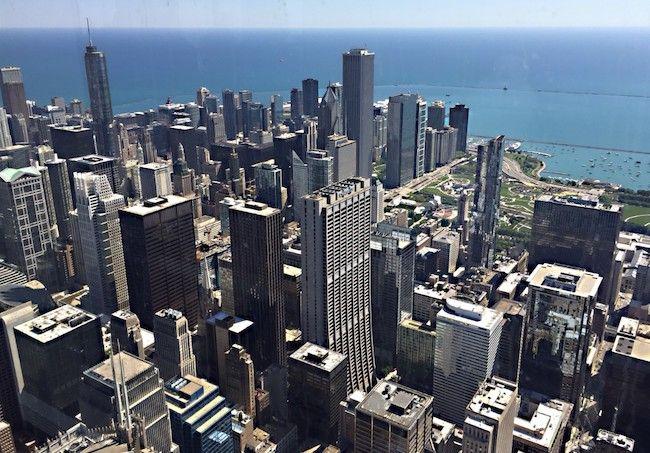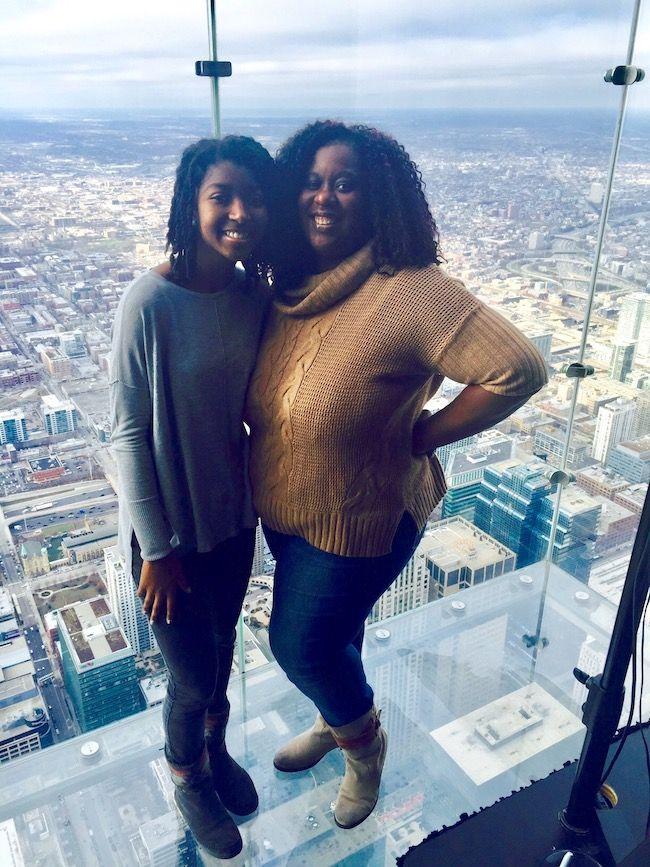 Paris and Copenhagen: Summertime in Europe is the perfect (but most expensive) time to go. And although its super cliché, Paris is absolutely magical in the summer. The long days combined with the lifestyle of relaxation and fellowship make it the perfect place to visit in the summer months. Who wouldn't love to sip wine with friends while sitting outside in a park or along the Siene River? And the food is absolutely to die for. P.S. I will also give an honorable mention to Copenhagen, Denmark, which is so picturesque and remarkable, I needed more time to explore.
Read Tyra's posts on 5 ways America needs to be more like Europe and how to spend a day in Copenhagen.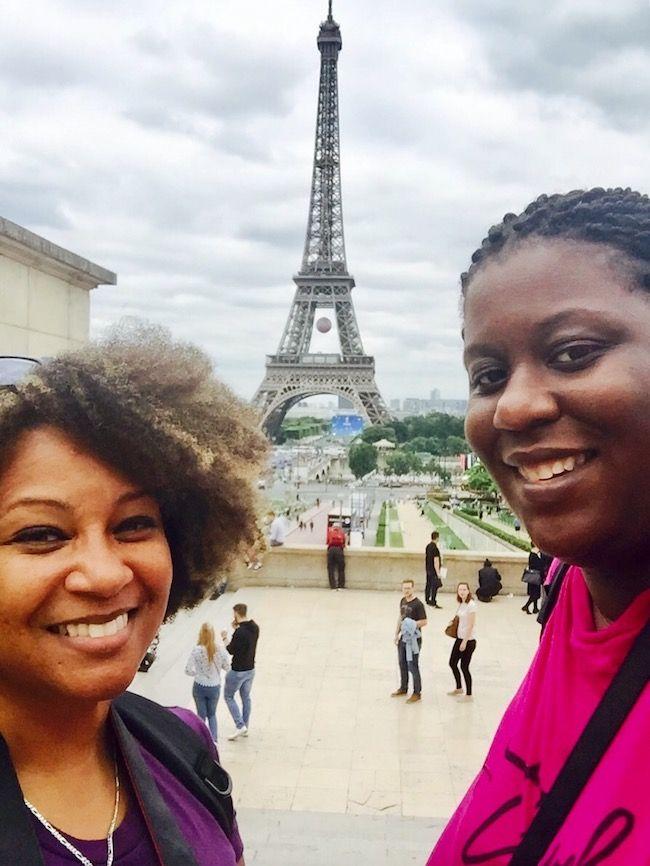 Joanna E. Travel, Beauty, Style Blog
Orlando: Every summer my family rents a house to spend a week in Orlando Florida. Since our family is big, renting a house saves money vs staying in a traditional hotel. It also gives the kids liberty to play in the yard, swim in the pool or play in the game room. Orlando is only a 2 1/2- 3-hour plane ride from NYC and there are tons of activities for kids and kids at heart. Outside of the Disney parks, you can visit Universal Studio, Sea World, take a drive to Legoland Florida Resort & Theme Park or spend a day on I-Drive 360 to visit the Sea Life Aquarium, Madame Tussauds and ride on the Orlando Eye.
Read about Joanna's family fun on I-Drive 360 and her daytrip to Legoland!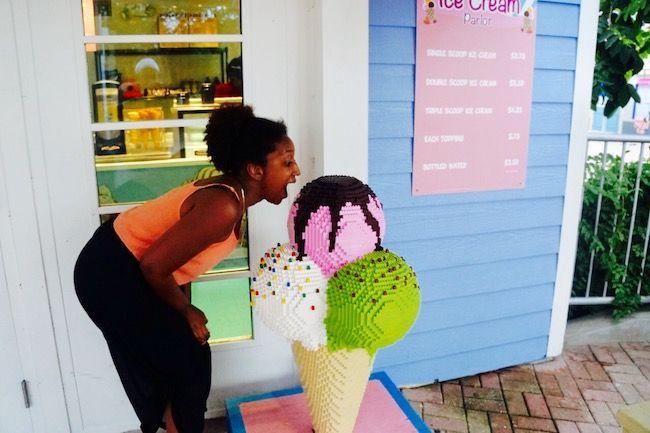 Toronto, Canada: I travel to Toronto mostly for their Carnival. But it is a fun destination for foodies and those interested in the Arts and Theater. Visit the St. Lawrence Market Complex which are three buildings in the Historic District that host art, culture and history exhibits, restaurants, food vendors, a farmer's market and cooking classes for all ages. You can also get the best views of the city and Lake Ontario from the top of the CN tower which is the Tallest freestanding structure in the western hemisphere. You can also take a day trip to Niagara to see the falls.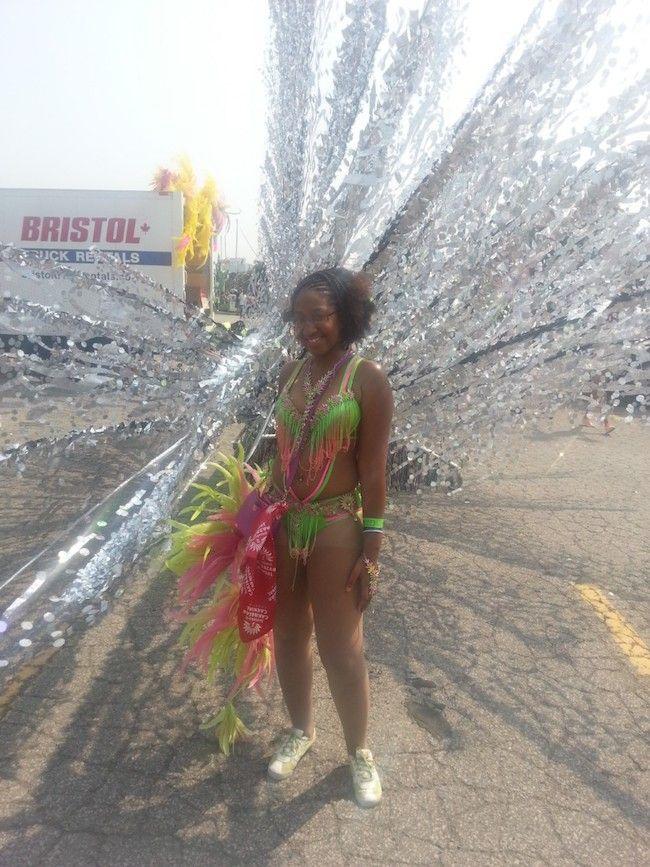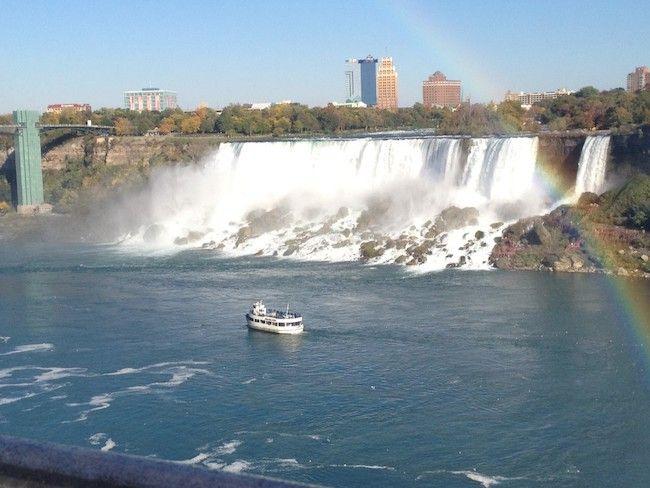 Lauren G. Adventure Travel Blog
Park City Utah: One of my favorite summer destinations is Park City, Utah. I know it's unusual because Park City is known as a premier ski destination. However, the summer months in ski country provide amazing, mild weather and activities you can't enjoy elsewhere. In the summer in Park City you can experience alpine slides, alpine coasters, zip line, extreme tubing, and experience the world's steepest zip line at Utah Olympic Park. Other breathtaking areas like Bear Lake and Logan Canyon are just a short drive away as well as some of the most infamous and scenic national parks in the country.
Read Lauren's post on the 8 reasons you should plan a snowless summer vacation in Park City, Utah!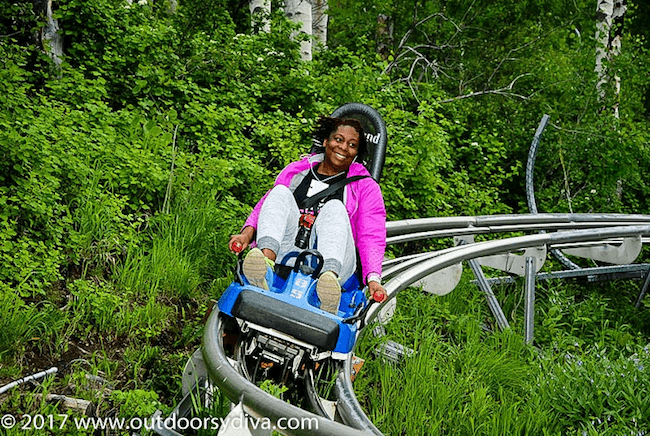 Ireland: The best time to visit Ireland is during the summer months. This is when the weather will be the sunniest and the warmest and the island is definitely the greenest. You may still experience rainy days here and there and even cool temperatures but it will still make for nice weather to explore places like Dublin and the Northern Ireland coastline. The cliff views of the turquoise waters are magnificent and something only seen on clear days like you get during the summer months.
Read about Lauren's visit to the Northern Ireland Coastline!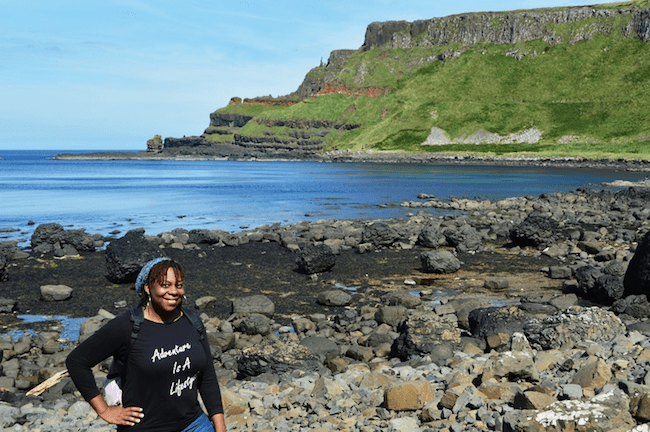 Roni. The Travel Guru Blog
Solvang, California: If you are looking for a city that is extremely quaint and filled with charm, then look no further than Solvang, California. It's the perfect place to spend your summer days! It's 128 miles North of Los Angeles and is the Danish capital of America. The whole town is filled with Danish inspired buildings and walking down almost every street reminds you of being transported to another time and place. On selected Fridays throughout the summer they have movies in the park and you won't have a hard time finding something to do because the city has tons to offer. You won't be disappointed!
Roni wrote a beautiful post on Solvang, California so be sure to check it out!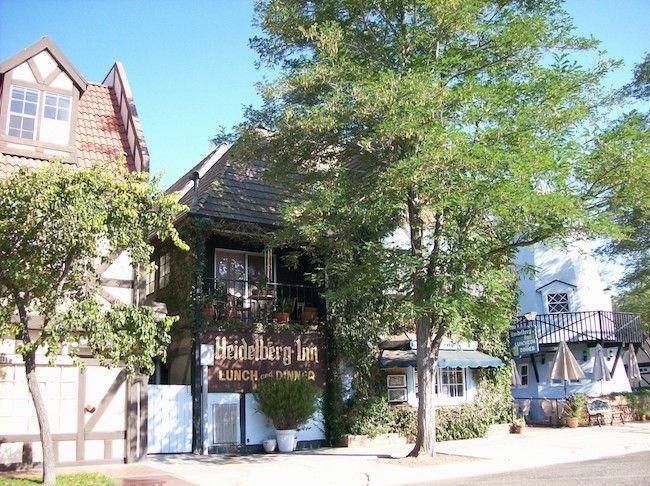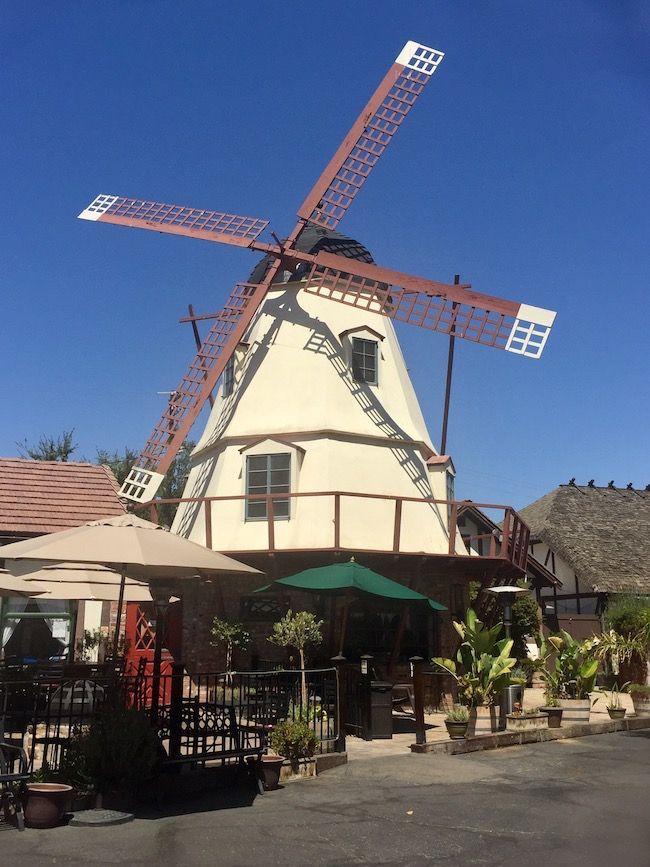 Nadeen. The Sophisticated Life Travel & Lifestyle Blog
Martha's Vineyard, Massachusetts: I first visited Martha's Vineyard when I was 18 years old and I have been in love with it ever since. To me it exemplifies what summer is all about. Blue sunny skies, warm breezes during the day and cooler temps at night, gorgeous beaches with soft sand and amazing sunsets, delicious seafood and a diverse population. Martha's Vineyard also has a rich and an interesting history for Native-Americans and African-Americans which can be explored via landmarks on the island. The gingerbread cottages in Oak Bluffs are a must see! I have friends who have been going to this island every year since they were young. Their summer reunions here are very special. I will be returning to Martha's Vineyard for a day trip this summer with more stories to share!
Here are my posts on the top 10 things to see & do on Martha's Vineyard and the best places to eat seafood on the island.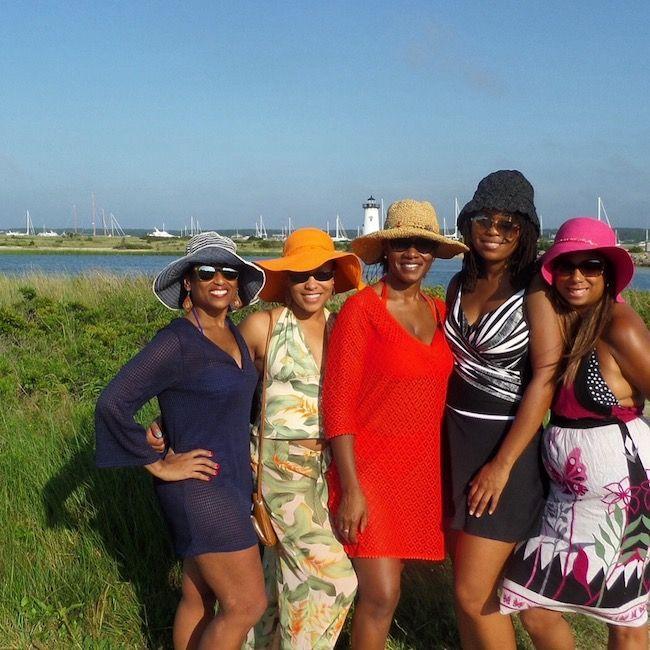 Honorable mention goes to:
Mykonos, Greece: Although I visited Mykonos in October years ago, it is one of the most popular summer destinations in the world! Beach parties occur everyday at luxurious hotels and resorts. The island itself has very unique architecture and the windmills are enchanting. I also had the best grilled fish of my life in Mykonos. If you are looking for an international summer destination, be sure to check out my blog post on Mykonos.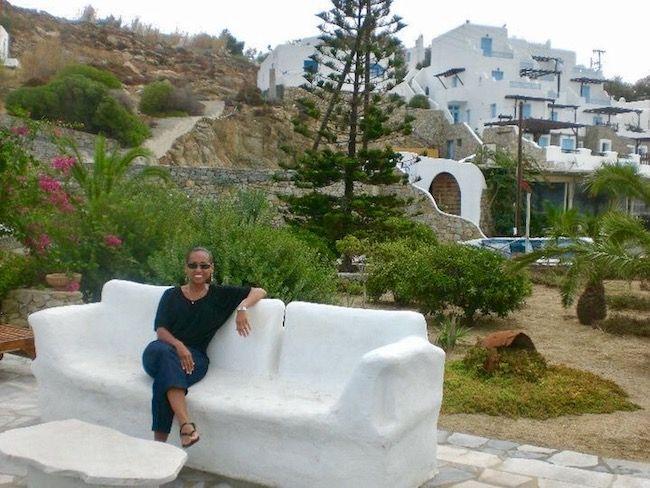 Cote d'Azur AKA The French Riviera: I visited the French Riviera while on a Mediterranean cruise a few years ago in September. I was surprised to find out from our French guide that locals do NOT call it "The South of France". Anyhow :-), the entire area is gorgeous! Our tour included visits to Cannes, Nice, Monaco and Monte Carlo. The beaches, the views, the luxury shops, hotels and delicious dining pretty much sums up "The Sophisticated life"!  I would love to go back during the summertime since I have a feeling this would quickly become one of my favorite summer destinations.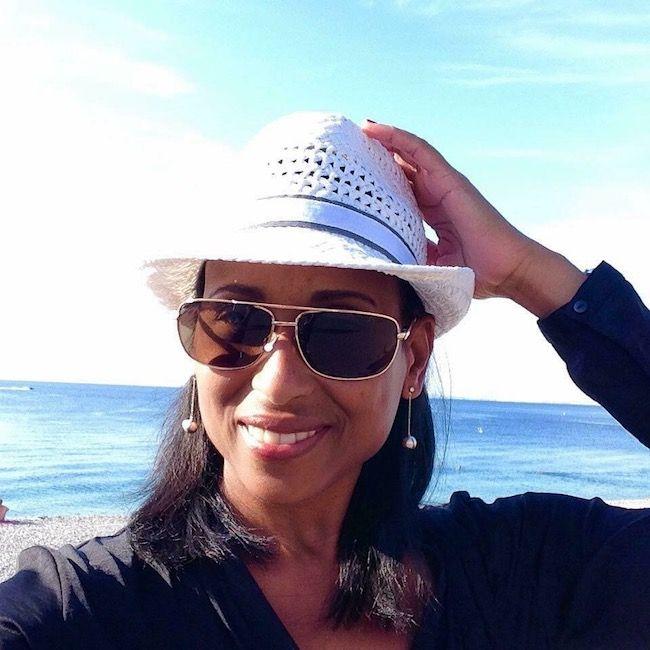 So what did you think? Have you been to any of these travel bloggers' favorite summer destinations? If so, share your thoughts with us below!
"Smell the sea, and feel the sky. Let your soul and spirit fly."-Van Morrison
Be sure to pin this post for future reference!