This is a sponsored post written on behalf of the White County Chamber of Commerce but all opinions expressed here are my own.
In Part 1 of my blog post on Alpine Helen and White County Georgia, I discussed wine tasting along the Unicoi Wine Trail. In Part 2, I will be discussing 7 fun and adventurous things to do near Helen, Georgia! Many people are familiar with Helen based on their Oktoberfest celebration, but White County has a lot more to offer. The area is known as "Georgia's Outdoor Adventure Destination". During our second day touring this area via VIP Southern Tours, I could see why. Between the cities of Helen, Cleveland, Sautee and Nacoochee, there are over 20 waterfalls, 7 wineries, 3 state parks, tubing, hiking, year-round trout fishing and so much more! Also, among the 7 fun and adventurous things to do near Helen Georgia are art & heritage destinations.
1. Hofer's of Helen Bakery-Konditorei-Café
Before you head out on any adventures I suggest filling up on a great breakfast at Hofer's of Helen Bakery-Konditorei-Café. It is located in downtown Helen. It is a family owned restaurant and bakery that opened in 1991. The owners are actually German and they make everything in-house. They serve breakfast and lunch daily. Everything was plentiful and delicious but I definitely recommend the bacon and onion hash served with 2 eggs sunny side up. Other guests enjoyed the Alpine French toast. They also have German specialties such as "Bauern Fruhstuck" which is two eggs served with "Kassler Rippchen"-smoked pork chops along with roasted potatoes. For dessert pick up one or two Danishes from a wide variety of baked goods.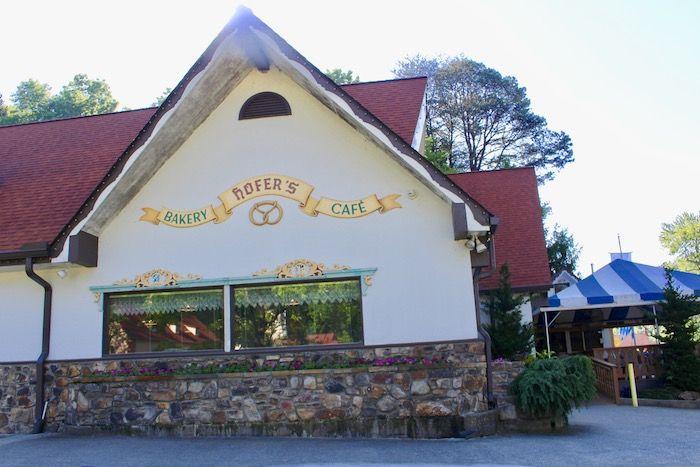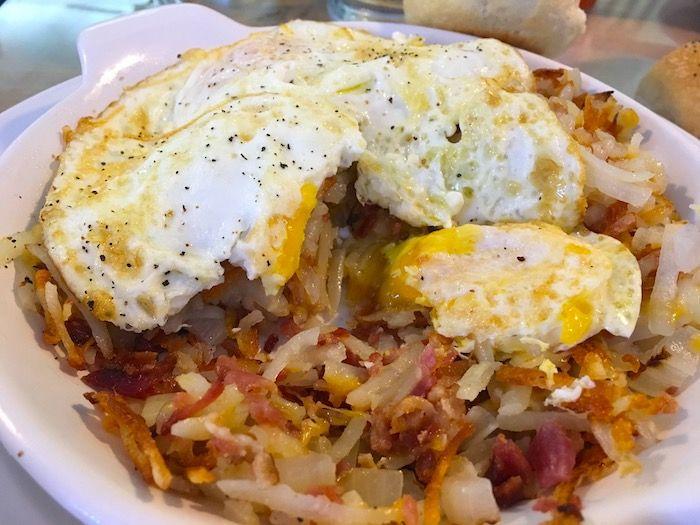 2. Helen Arts Center & Heritage Center (History of Helen Museum)
At the heritage center we were able to view a video which gives the history of Helen Georgia. It is very interesting that businessmen came up with the idea to transform their saw mill town into an Alpine Bavarian looking town in order to draw tourists to the area. It is also interesting that most of the inhabitants are actually Scottish and Irish. On the other side of the building we visited the arts center. There is free admission to the art center which holds art classes and workshops. They also have free art workshops exclusively for military veterans. The artwork and jewelry here is unique! Plan to attend their 10th Anniversary Celebration on August 14th or their "Art-Oberfest" on October 28th.
3. Hardman Farm, Georgia's Newest Historic Site
The Historic Hardman Farm is located on the Unicoi Turnpike. The Unicoi Turnpike was part of the path taken by Native Americans to Northeast Georgia. Below you will view pictures of Anna Ruby Falls. It was named after Anna Ruby Nichols who resided on the farm in the 19th century. The farm later became the home of the 65th governor of Georgia-Lamartine Hardman. He turned the location into a dairy farm in the early 1920s. From the house on Hardman Farm we were able to view the Native American Nachoochee Mound with a gazebo located on top. Native Americans used these mounds to store personal items such as pottery as well as remains of the deceased. Guided tours, including ghost tours, are available on the farm seasonally from Thursday through Sunday. The upcoming Georgia's Spirit of Appalachia Food, Wine & Art Festival will be held there on September 16th. To read more about the valleys and farms near Helen Georgia, check out the novels by author Emory Jones.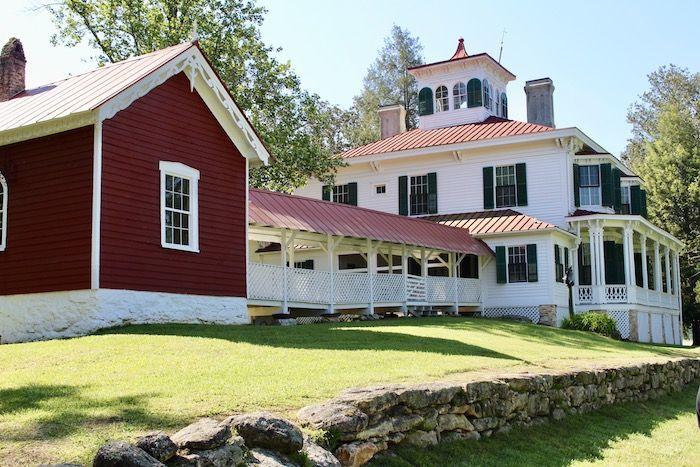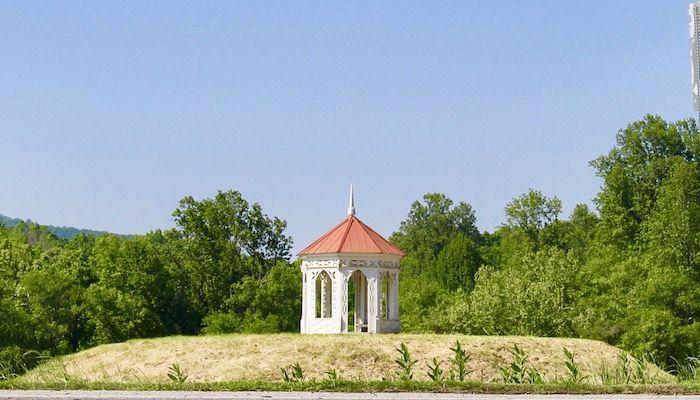 4. Sautee Nachoochee Arts & Heritage Center & The Folk Pottery Museum of NE Georgia
The arts center was established in the 1970s to preserve the art and history of the area. It houses folk pottery from local artists and artifacts from the Nacoochee Mound. We had the opportunity to visit the African American Heritage Site. Walking through a former slave cabin was very difficult but it is important to teach this part of American history. There is traditional food, music and folk life programming that tells the story of that time period. The Folk Pottery Museum was also very interesting. You can visit exhibits that show the history of pottery making in Northern Georgia. Pottery was once used for making essential household items and then turned into an art form. Although there is a variety of unique folk pottery on display, the majority are not for sale. However, there are pottery festivals in the area and you can visit the individual artist's studios.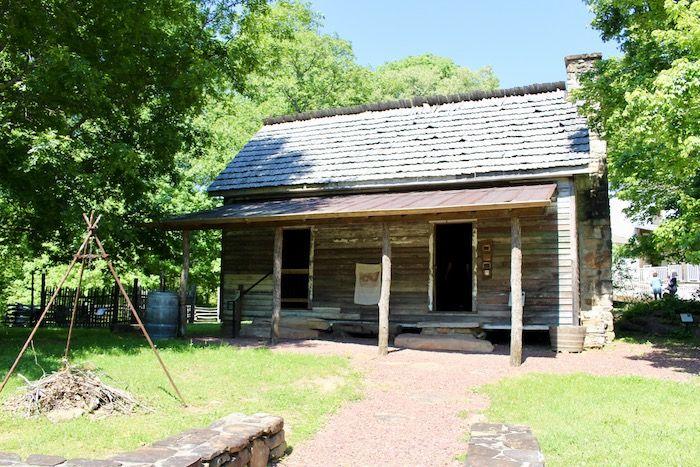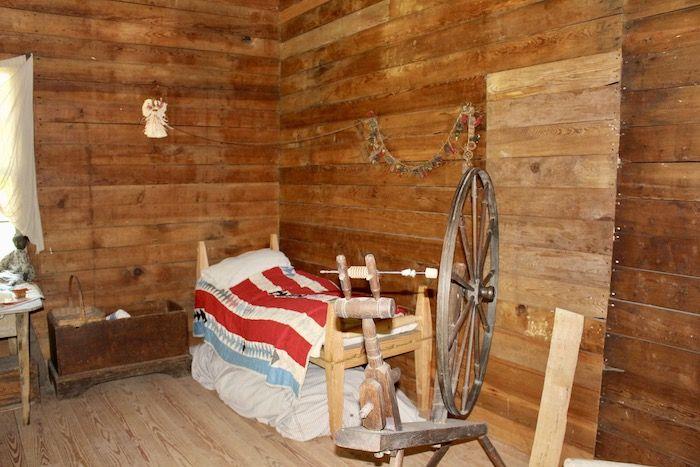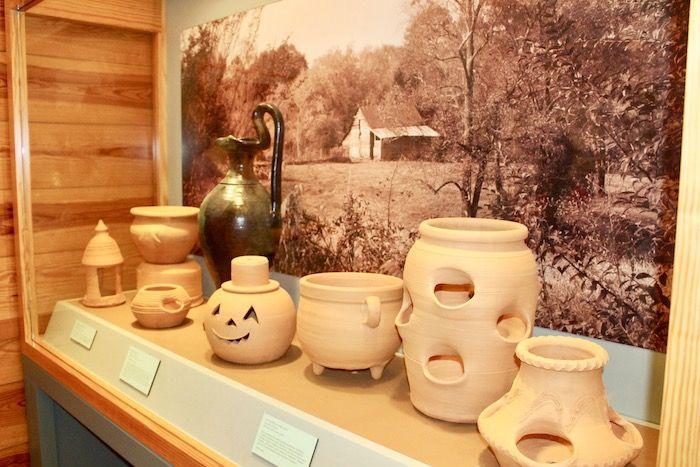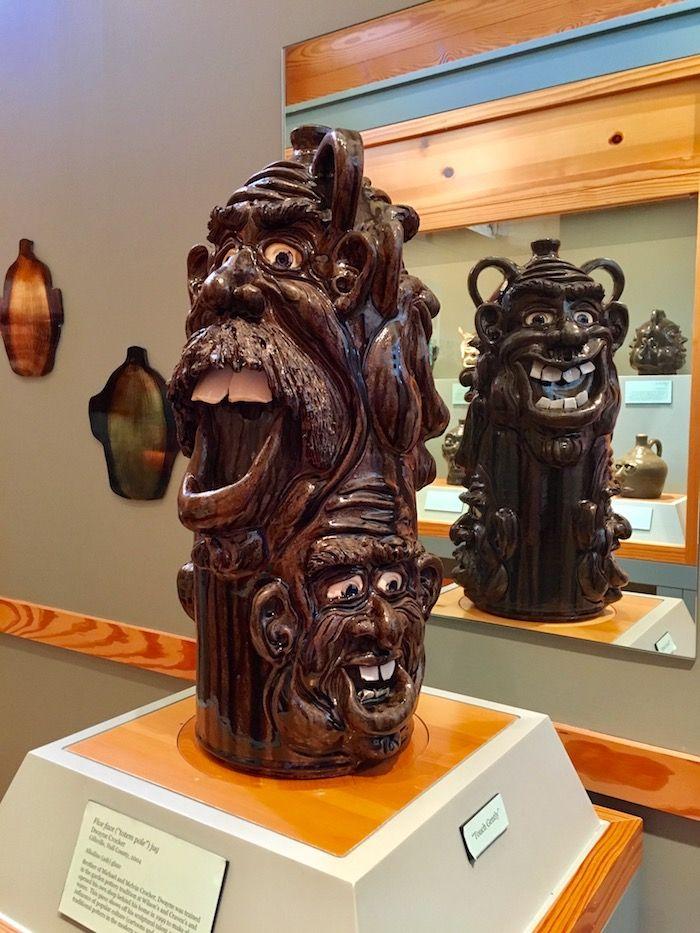 5. Unicoi State Park & Adventure Lodge
The 5th item on my list of things to do near Helen Georgia is definitely for adventure lovers. I was really excited to take the short hike in Unicoi State Park up to view Anna Ruby Falls. They were beautiful! The hike is paved and it is a very tranquil environment. We then visited unique wine barrel cottages that are available for rent. They are situated on the lake with scenic views and come equipped with BBQ grills. There are also tree houses available for rent or you can stay in the lodge. The lodge has remodeled guest rooms, a conference center and a great restaurant. We thoroughly enjoyed the lunch buffet. Among the activities available in Unicoi State Park are hiking and mountain biking across 1050 acres, water sports, zip lining, kayaking, SUP and archery. There is even a fly fishing school and primitive camping available. It is only a 3 mile stroll down to Helen which makes the location ideal.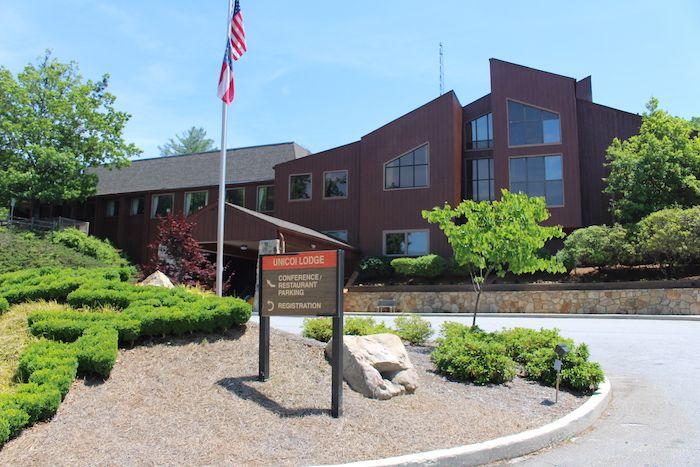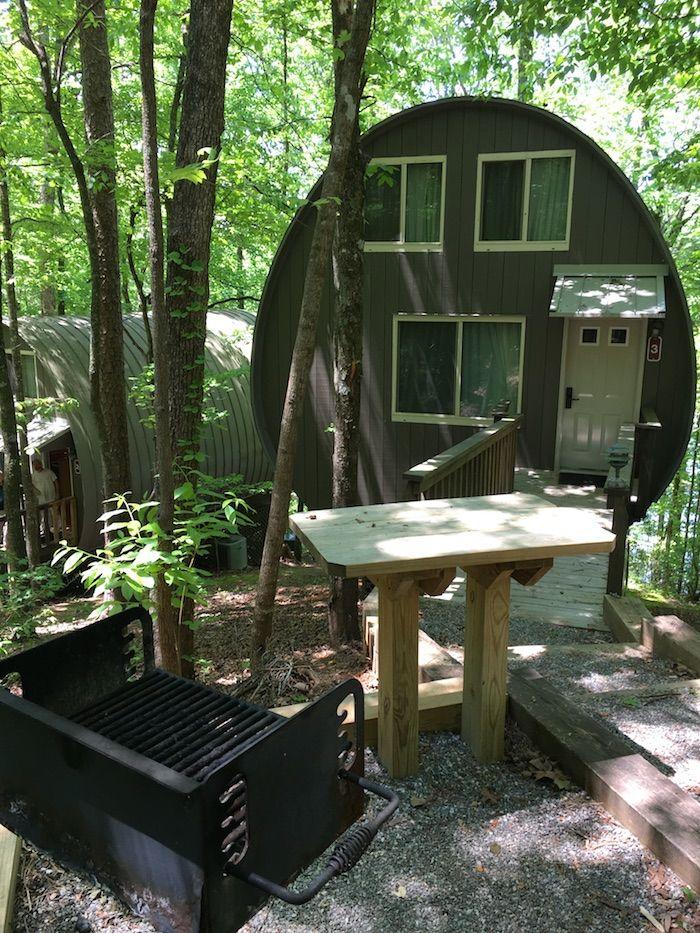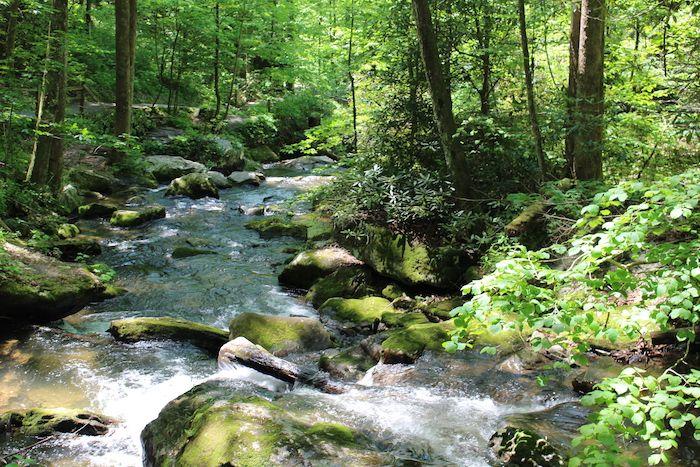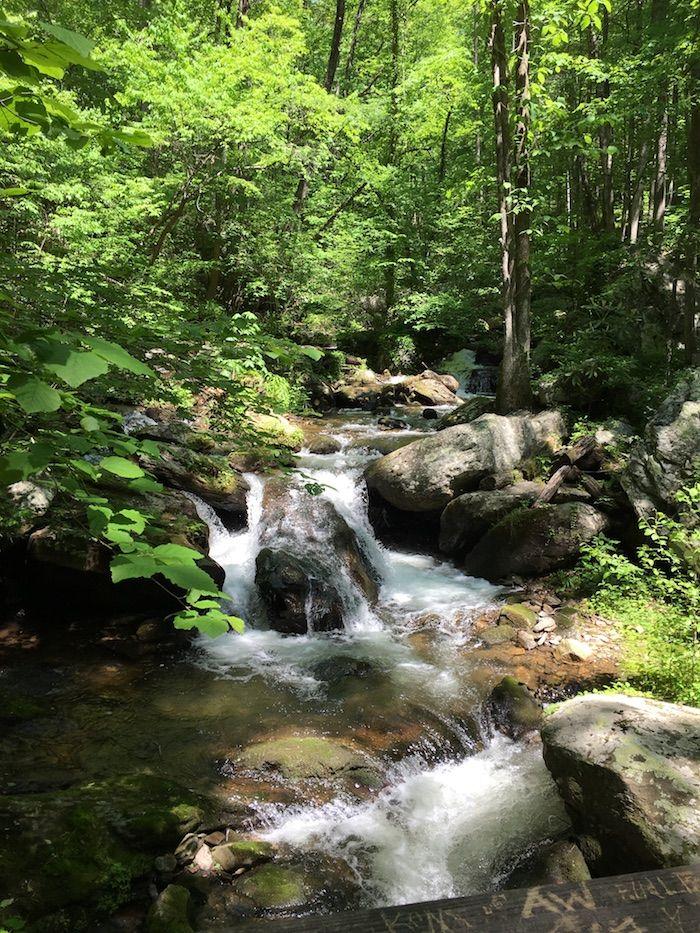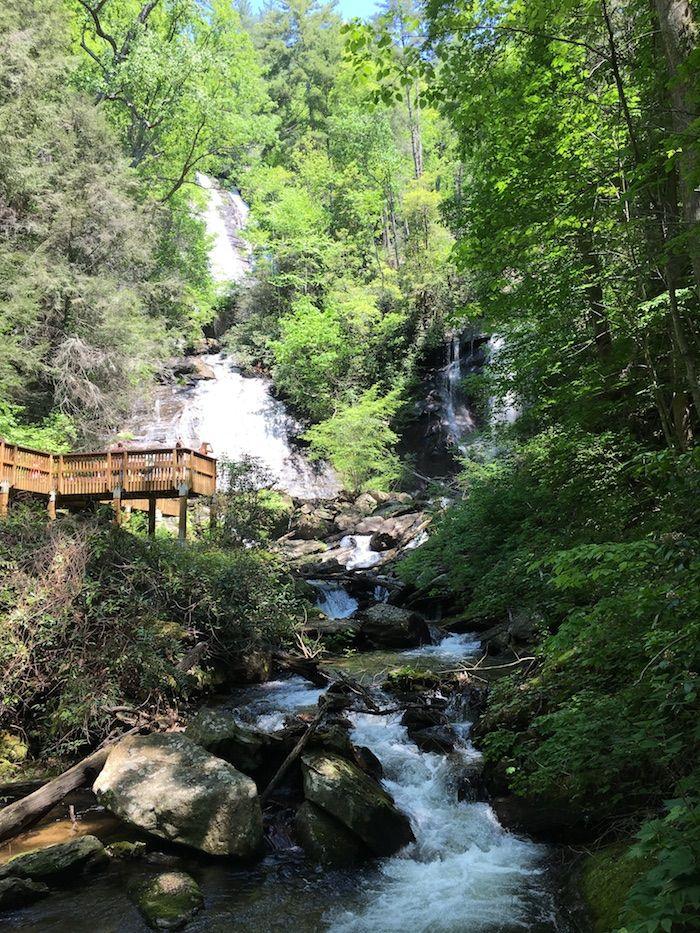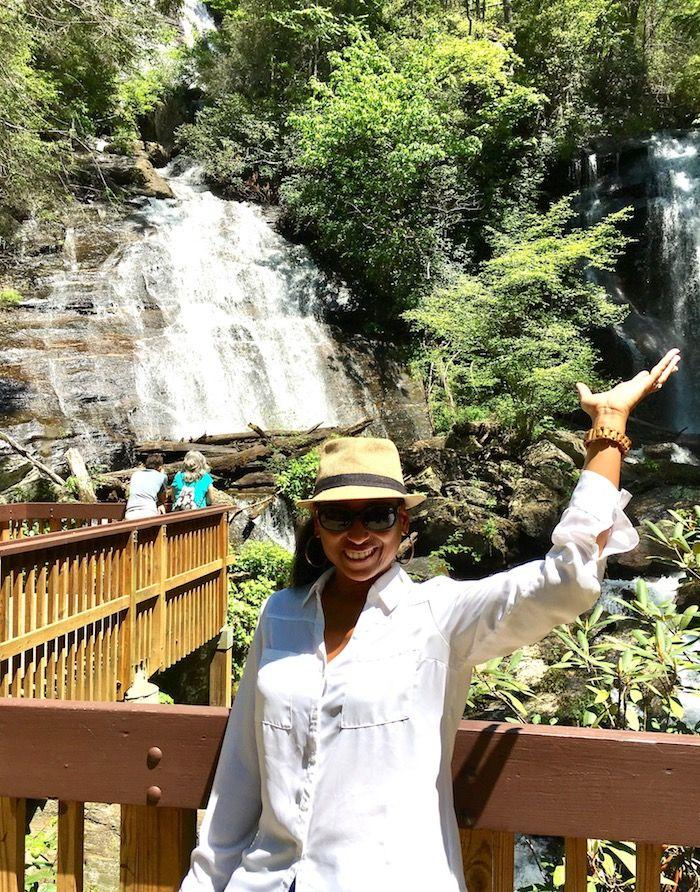 6. Nacoochee Outdoor Adventures
If the above activities are not adventurous enough for you how about zip lining on one of the longest dual zip lines in the US? They have several zip line tours including one that tells the history of moonshiners in the area and another that visits a 1800's goldmine. Nacoochee Outdoor Adventures also has challenge courses, ATV tours and a giant swing ride 50 feet up in the air. You can also try "adventure camping". They have "vamping", "tramping", "pioneer camping", "bunkhouse camping", "wagon camping" and "treehouse camping". There is no running water or electricity at the camp sites. There are outhouses nearby.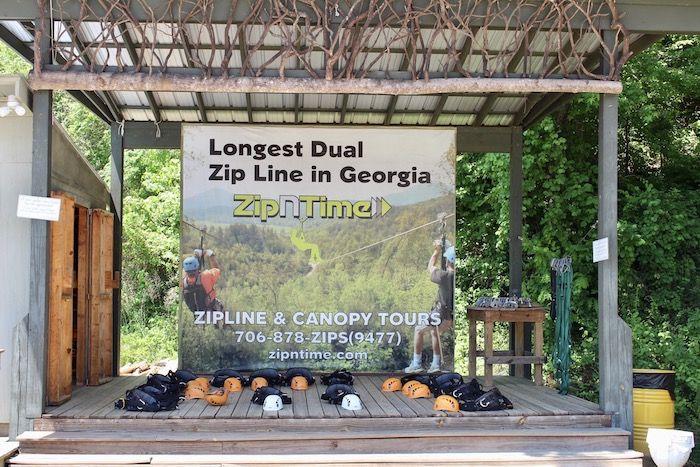 7. BabyLand General Hospital
Visiting BabyLand General Hospital is definitely one of the most fun things to do near Helen, Georgia! Did you know Cabbage Patch Kids originated in Cleveland, Georgia? I did not know that! Artist Xavier Roberts hand stitched his first dolls in the 70's and called them "Little People". I had several of these dolls growing up and they were so cute and special to me. If you are a fan like me, this is a must visit attraction and admission is free! They have dolls that date back to 1977 and are worth over 10,000 dollars. You can watch a Cabbage Patch Kid being born at the Magic Crystal Tree then taken to the newborn nursery to be examined. There is also a birthday party room that can accommodate up to 25 guests. From newborns to little girls and boys and dolls of every ethnicity, you will find the perfect Cabbage Patch Kid for someone in your life. BabyLand General Hospital also has a 4,000 square foot ballroom. They hold weddings, meetings and special events on the premises.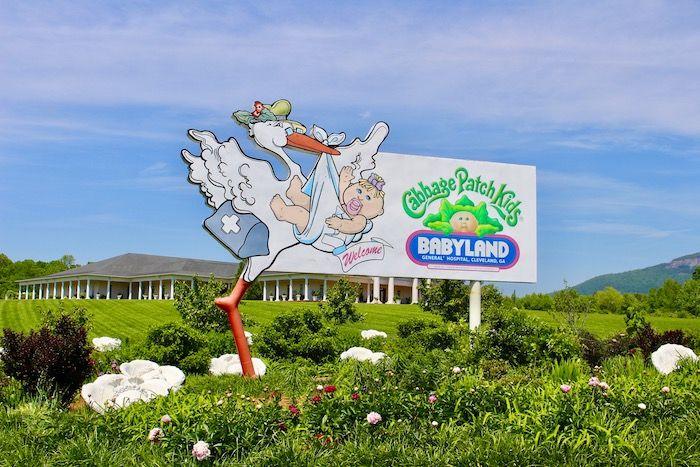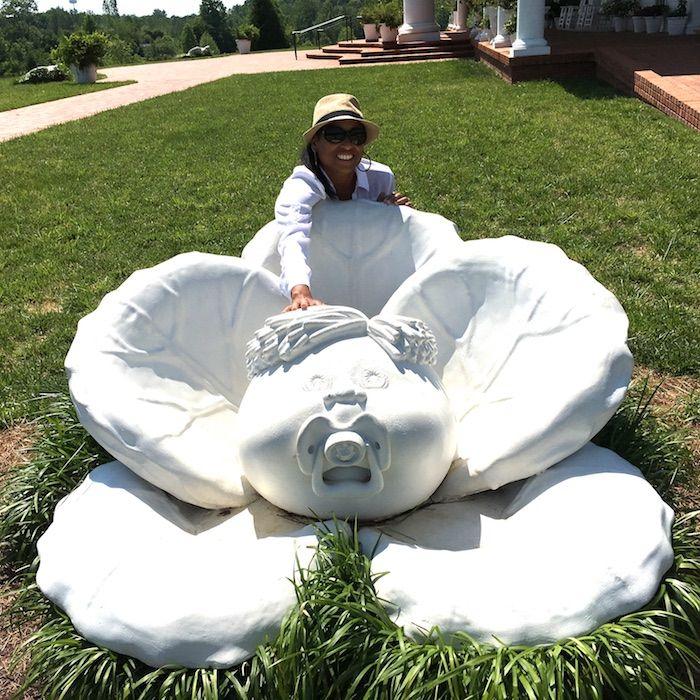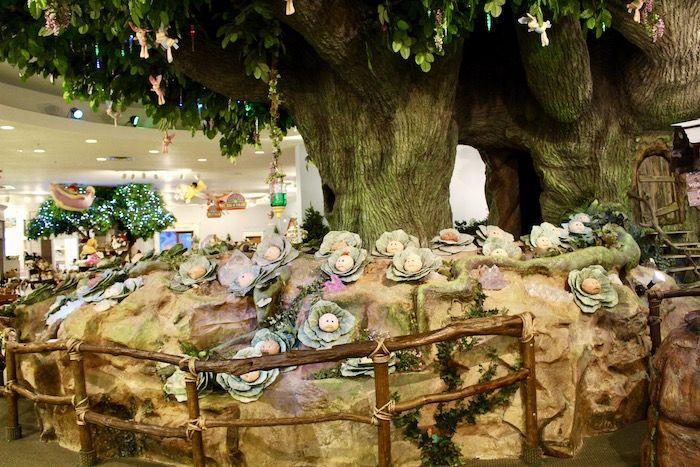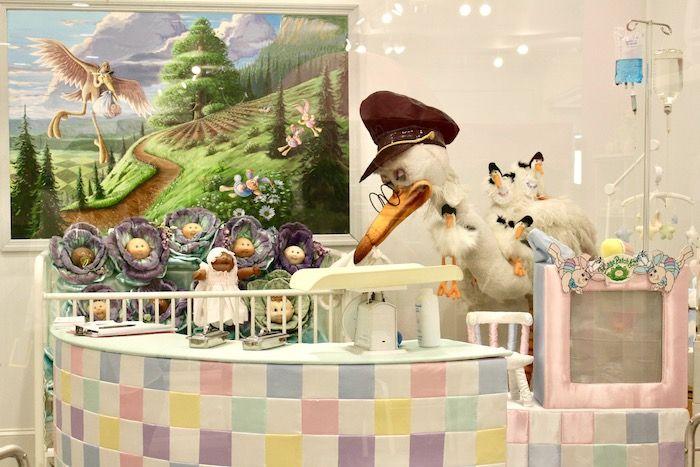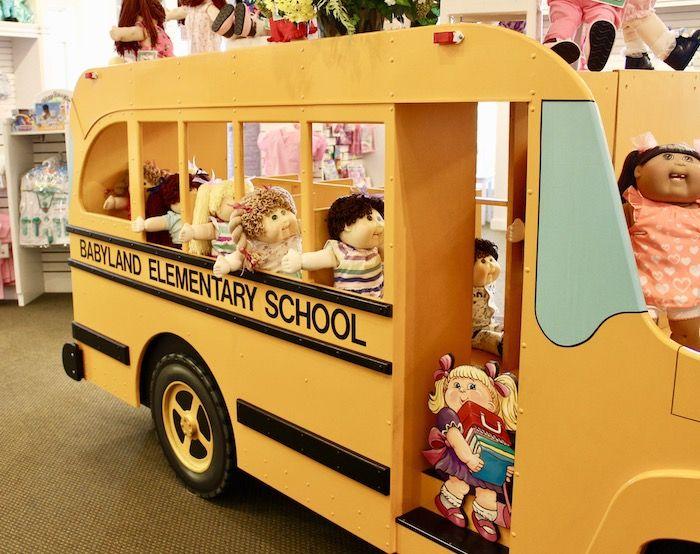 Besides the 7 fun and adventurous things to do near Helen Georgia listed above, you can of course "shoot the hooch" (tubing down the Chattahoochee River), attend Oktoberfest, the hot air balloon festival and do a cycling tour through the wine country.
I hope I have given you enough reasons to visit White County Georgia! Have you been to any of the above places? If so share your thoughts with us below.
A big thank you to the Holiday Inn Express for accommodating us during our stay.