This post contains affiliate links. However, all opinions expressed here are original. If you click through on a link, you won't pay a penny more, but I'll receive a slight commission which helps me keep this information available to you. Thanks! This trip was sponsored by the White County Chamber of Commerce but all opinions expressed are my own.
---
I have to admit, although I love wine and enjoy learning about and exploring new wine regions, this was my first time doing a tour through Georgian wine country on the Unicoi Wine Trail. It was also my first time visiting Alpine Helen Georgia. It is actually the 3rd most visited city in Georgia after Atlanta and Savannah. I had heard great things about this quaint Bavarian looking town and of course I have heard of Octoberfest. Therefore, I was thrilled to be given the opportunity to visit. We covered so much ground that I will need 2 blog posts to tell you all about it! But, I am sure after reading both you will make plans to visit Helen and White County Georgia. Get $50 off your next flight there with this special link I have for you!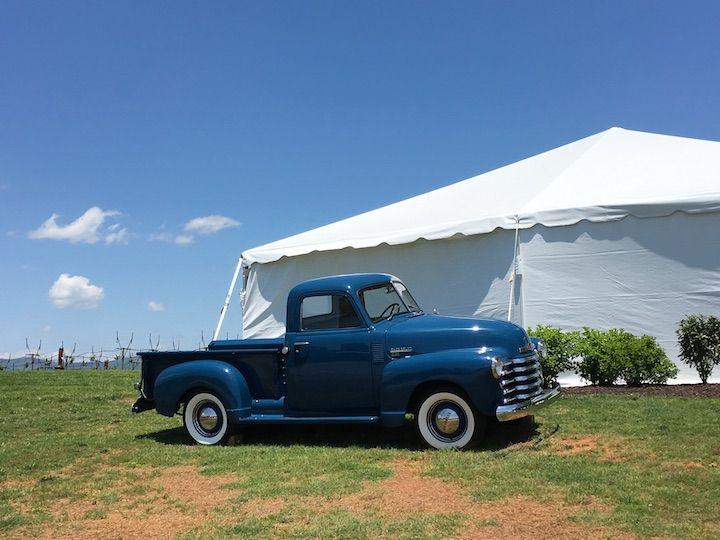 White County Georgia is the location of the Unicoi Wine Trail, home to some of the best wineries in Georgia. There are 7 wineries in White County Georgia and we were able to visit 5 of them! We also had a lovely wine dinner at a scenic lodge. All of these wineries and vineyards have unique characteristics. I loved that they were family owned or operated. We traveled through North Georgian wine country with the team from VIP Southern Tours. These private vans were very comfortable AND they had USB charging ports. VIP Southern Tours arranges private tours to North Georgia's finest wineries. Our tour included a gourmet lunch which was delicious! Save money off your tour by booking with Viator.
Wineries in Georgia & the BEST Georgian wine!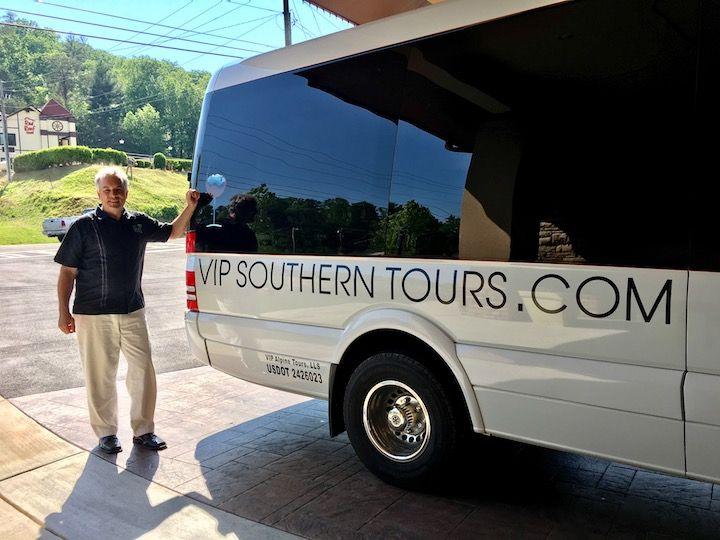 1. The Cottage Vineyard & Winery
Our first stop on the Unicoi Wine Trail in White County Georgia was The Cottage Vineyard and Winery. The Penner family runs this beautiful winery which has gorgeous views of Yonah Mountain. The owner of the winery actually spent time in Mosel Germany which was inspiration for the vineyard. They are open seven days a week and they host Sunday worship! They also offer live music on most weekends. The grapes grown on this vineyard include Muscat, Chardonnay, Viognier, Merlot and Syrah. There are growing Pinot Meunier which is grape used in champagne. They also plan to plant Petit Bordeaux and Cabernet Franc. So, as you can see, there is a large variety of wines here. About 1/3 of their grapes come from California and then the wine is produced on the premises.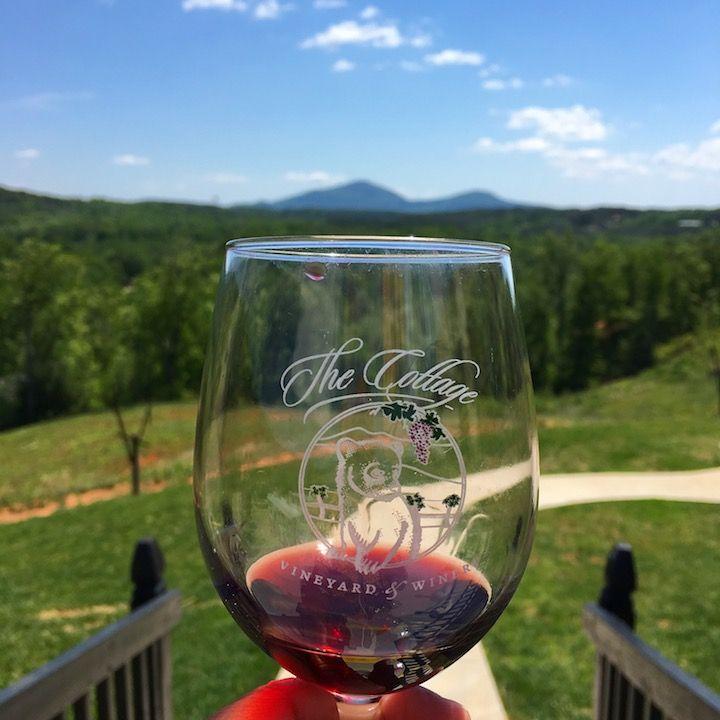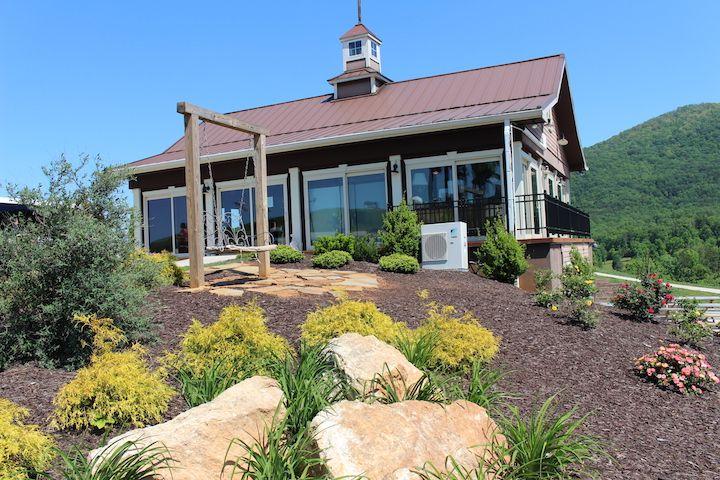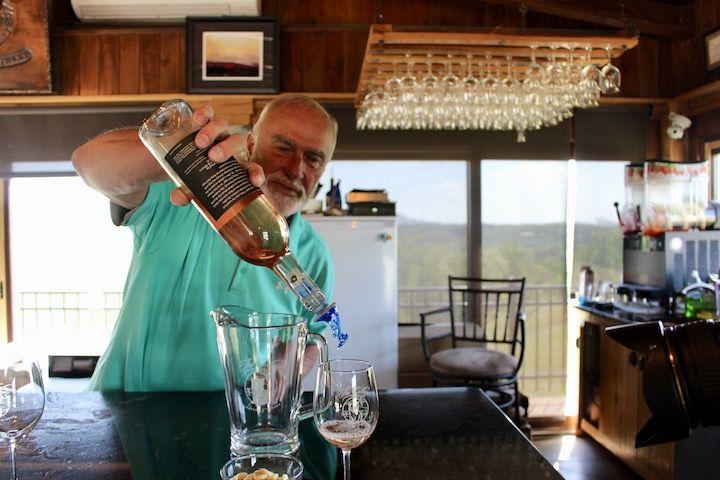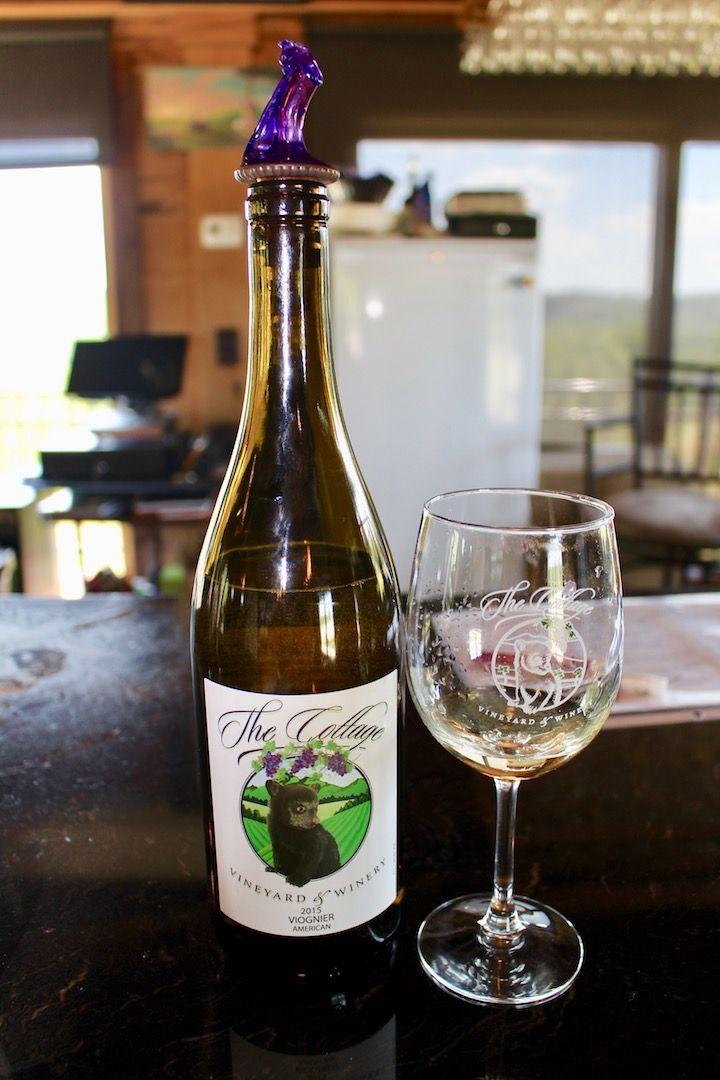 2. Kaya Vineyard & Winery
Our second stop on our tour of wineries in Georgia was Kaya Vineyard and Winery. This winery is built on a 1,600 foot elevation which means it has amazing mountain views! Their Georgian wine selections are made from estate-grown grapes. Varietals include Chardonnay (delicious), Merlot, Sangiovese, a red blend and Cabernet. Their wines are aged in stainless steel and oak. They have port wines coming out this year. Kaya Winery offers a full lunch menu Wednesday through Sunday which can be enjoyed on their huge deck. There is a large gift shop on the premises with several unique items. They host weddings, events, festivals and wine tours. Stay tuned-Kaya winery is currently expanding to have a resort area with a hotel, cottages and a new event facility.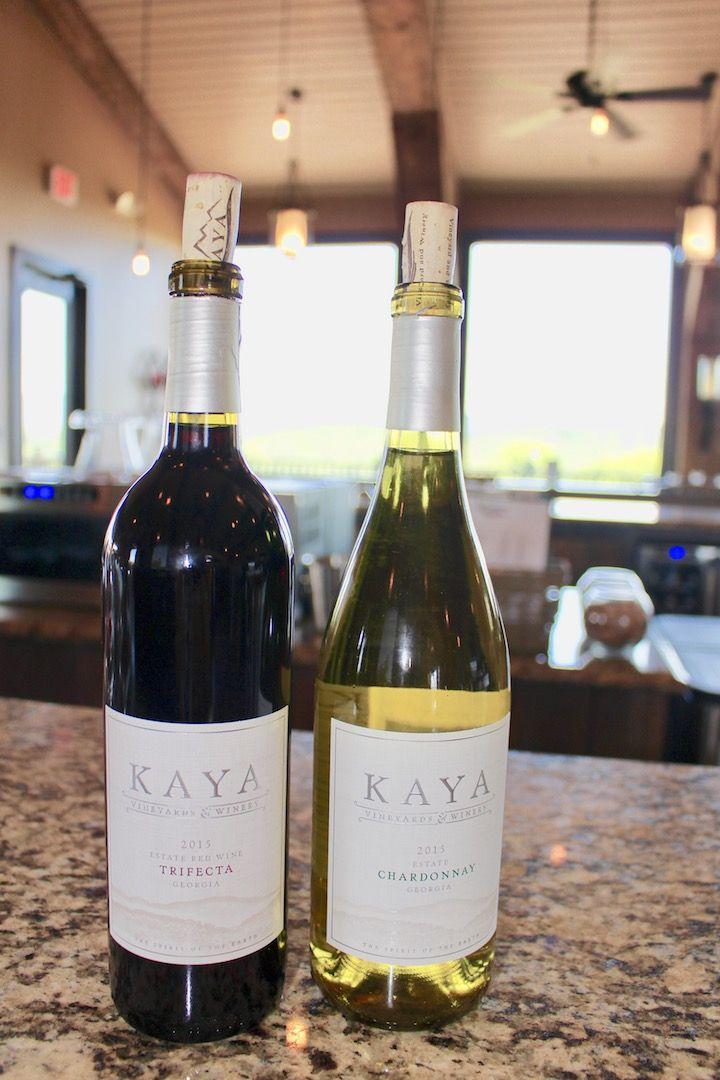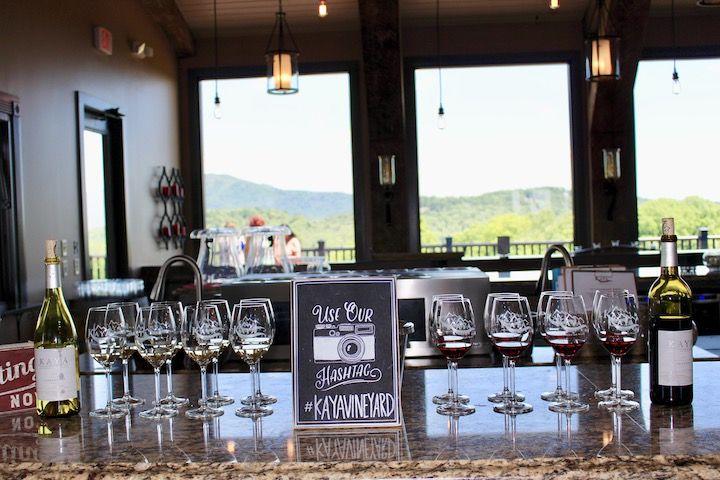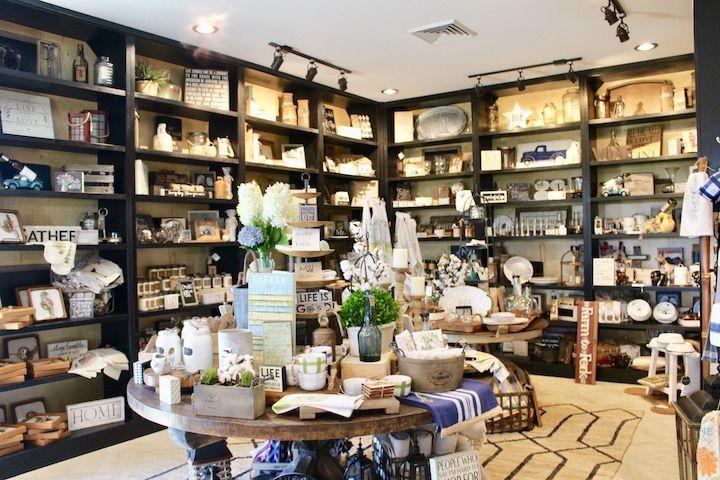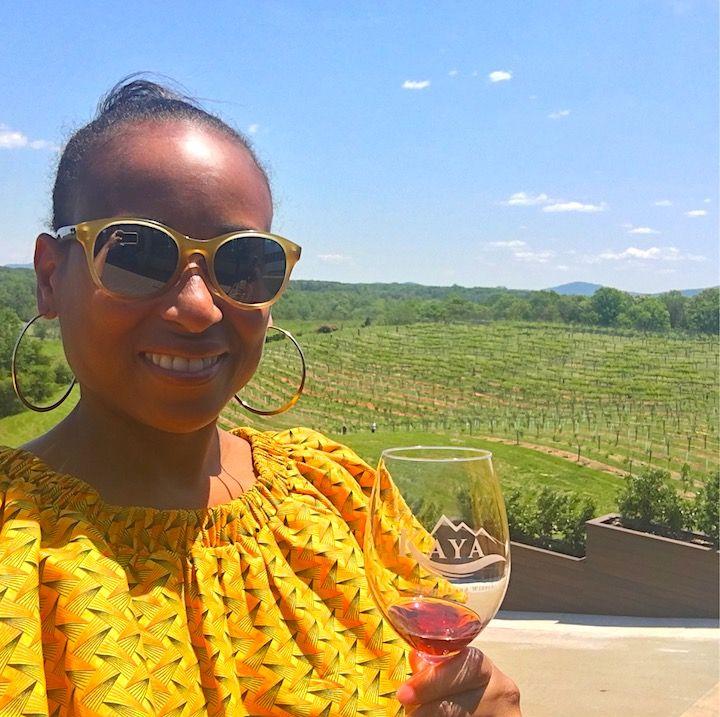 3. Yonah Mountain Vineyards
Our third stop on the Unicoi Wine Trail was Yonah Mountain Vineyards. From the moment we stepped into this tasting room we knew we were in for a treat!
The architecture, design and furnishings at Yonah Mountain Vineyards were exquisite. The owners Bob and Jane spared nothing in making this a first class winery. They have the only Georgian wine caves and offer cave tours. Wine club members get treated to special dinners in the cave. Reserve wine tastings are held in a private room furnished with a copper top table along with eye-popping chandeliers.
I enjoyed the 2015 Sauvignon Blanc which was fermented in stainless steel, concrete and French Oak. This gives it a very smooth characteristic. This is the only winery on the east coast with concrete barrels. I also enjoyed the estate wine Chardonnay. Be sure to ask for a tasting from one of the "sommelier glasses" which holds an entire bottle of wine!
Yonah Mountain Vineyards has an event space that can hold up to 1000 people. They had 12 weddings on the property last year. Other events include "The Crusher" which took place on Saturday May 27th. It was a vineyard and trail race with proceeds benefiting medical & health organizations.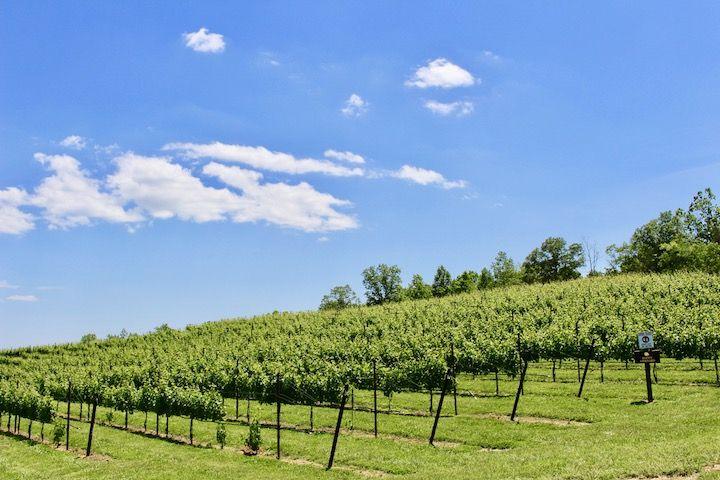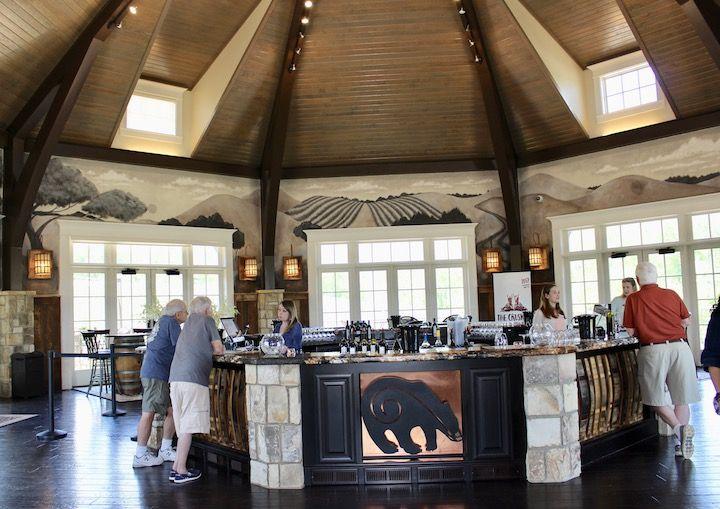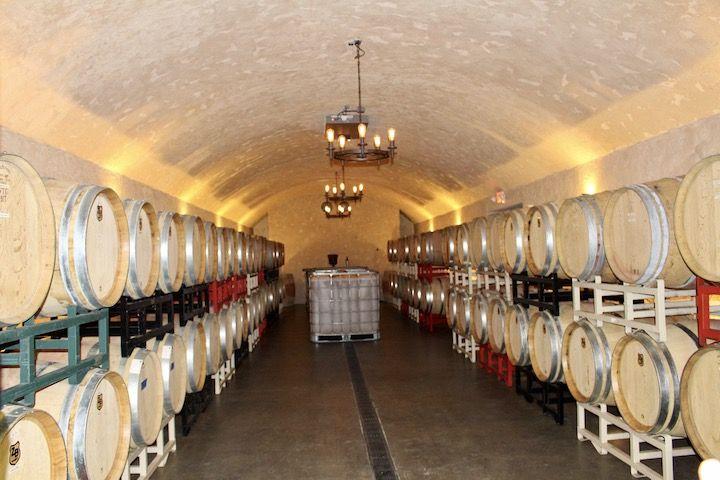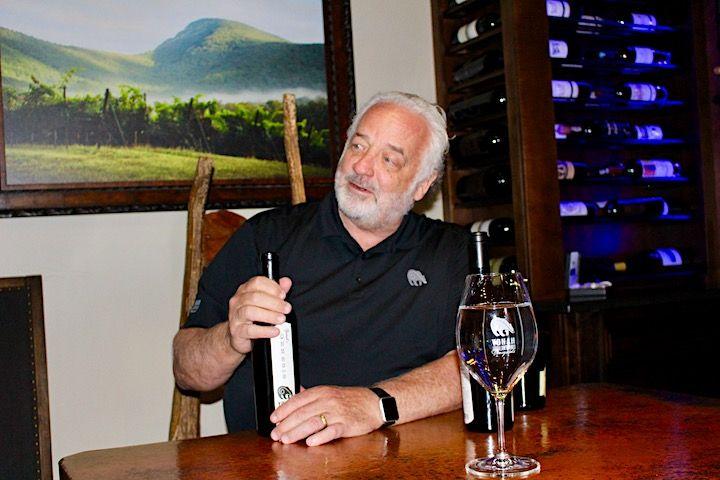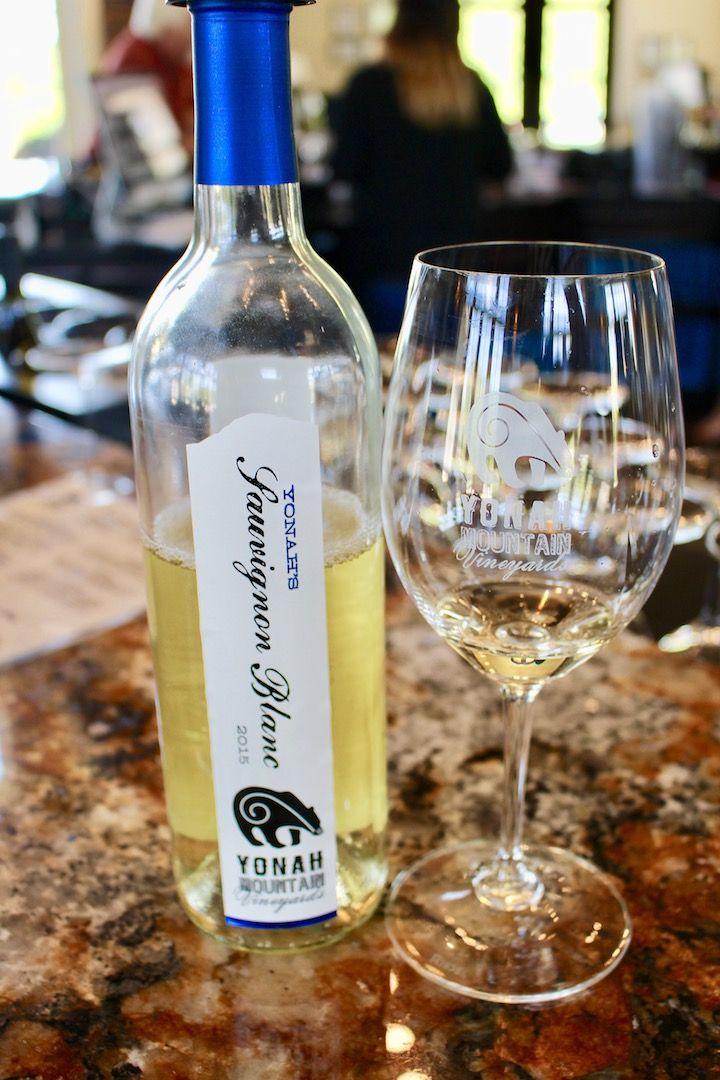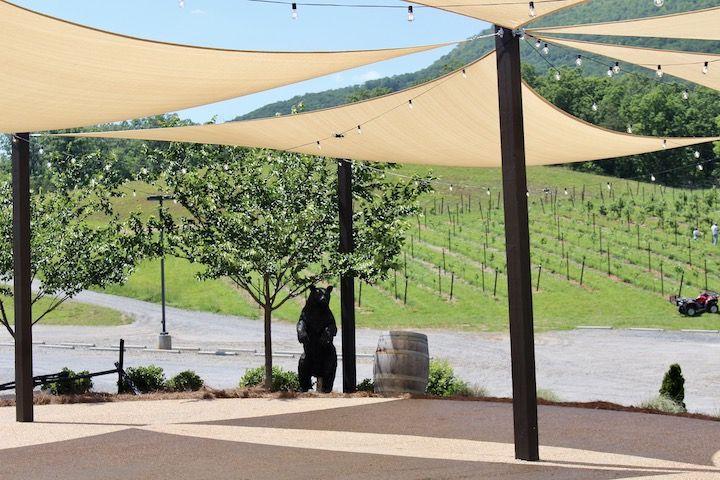 4. Serenity Cellars
Our fourth stop on our North Georgia wine country tour was Serenity Cellars. It is a family owned boutique winery. They combine Old and New world wine making techniques, unique among wineries in Georgia. Live music is offered on the weekends. Before I get to the wine, one of the unique things about Serenity Cellars is their pizza parties on Friday nights. Attendees simply bring the ingredients for their pizza and it is baked in the outdoor brick oven located on the premises!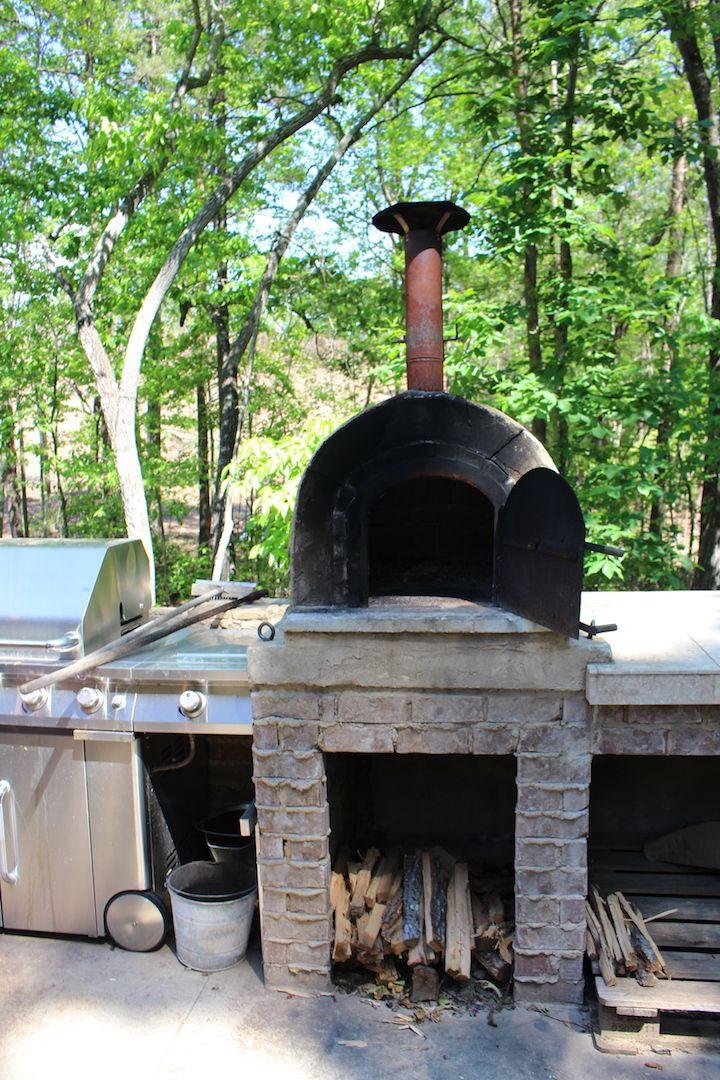 Now back to the wine..the grapes used to make the wines are from Georgia, California and the New York Finger Lakes region. It was my first time having Traminette wine. It is a hybrid white grape that was created at the University Of Illinois and developed at Cornell University. Gewurztraminer is the parent grape so it has a floral aroma and with dry and off-dry styles available.
While Georgian wine tasting at Serenity Cellars, we had the pleasure of sampling Unicoi Preserves. Unicoi preserves are gourmet fruit spreads with tasty flavors. There is the apple cider pepper spread, the salted caramel peach spread and the strawberry vanilla spread. The Vineyard and the Vineyard fire spreads are made with Georgia Chambourcin wine grapes. I highly recommend these fruit spreads! Serve them with cheese, fruit, and charcuterie for your next wine tasting.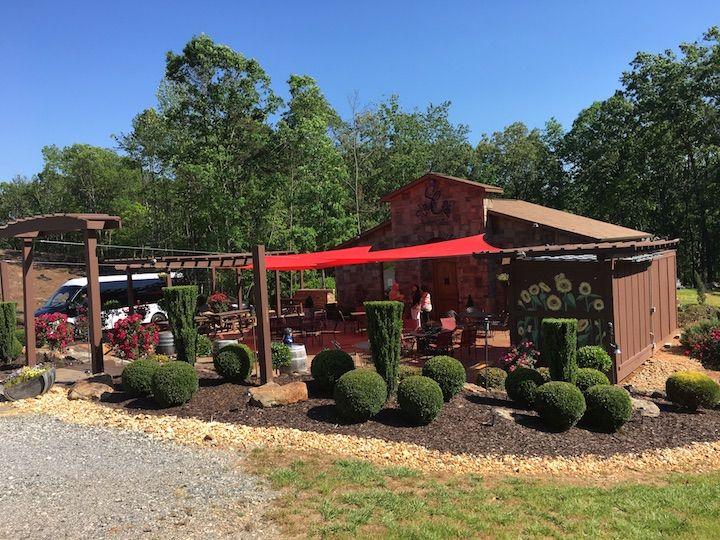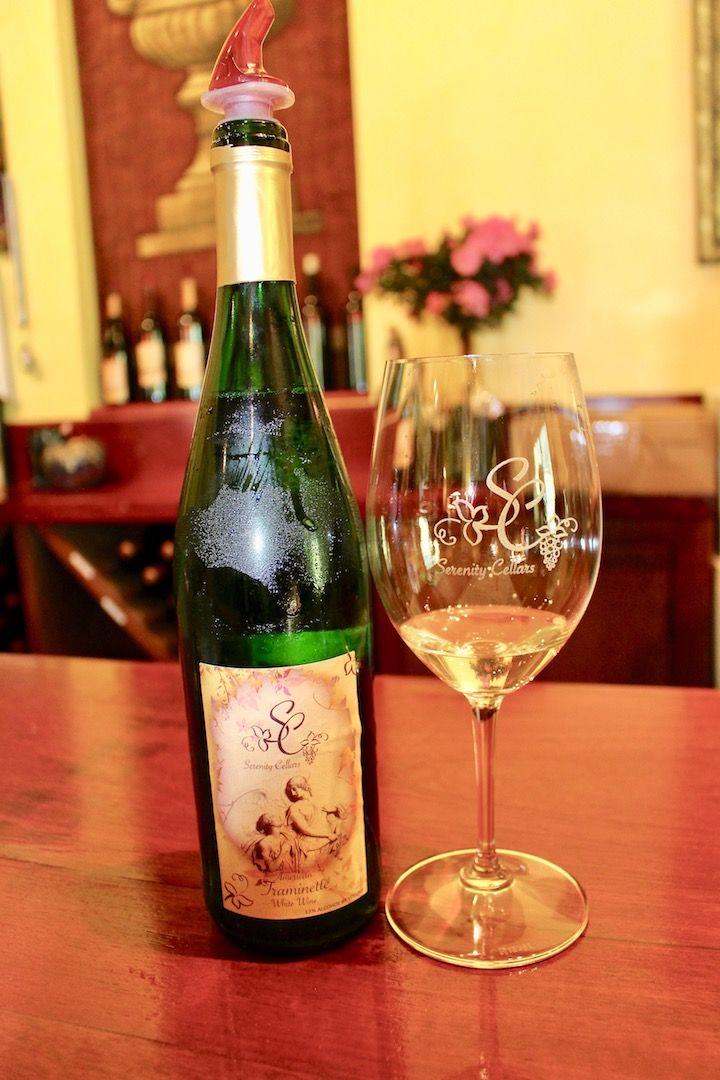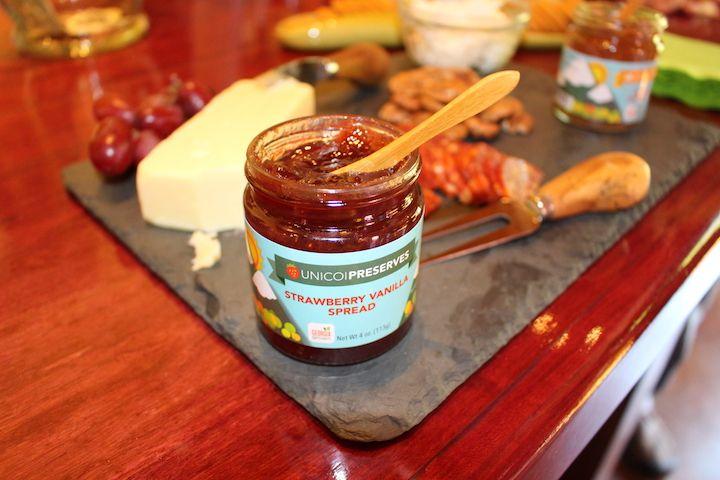 5. Our fifth stop was right in Helen Georgia at Habersham Vineyards & Winery. They have been in business since 1983 and are one of the oldest and largest Georgian wine producers! Habersham Winery is located in the historic Nacoochee Village and is open daily. Their wines include Merlot, Cabernet Sauvignon, Chardonnay and Chambourcin. We were given a brief tour of the wine making process on the property. This tasting was done differently that what I am used to. Normally tastings go from white wines to red wines but at this tasting we went from dry to sweet wines interchanging white and reds. I definitely recommend trying the Chambourcin port with chocolate. Delicious! Their gift shop contained some crafty items as well as beautiful wine glasses.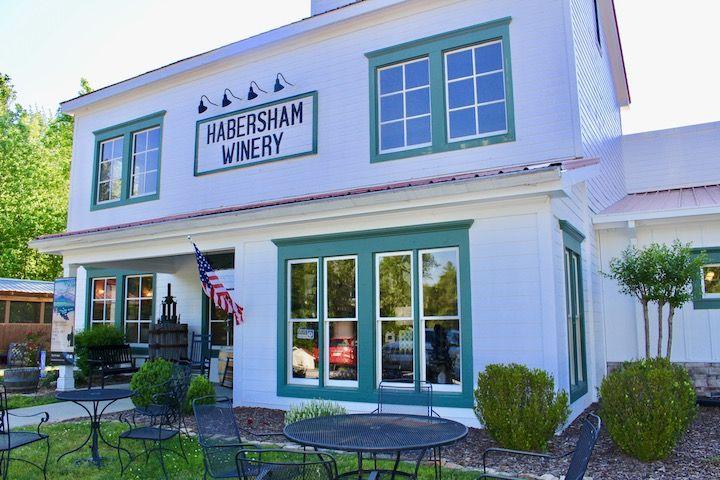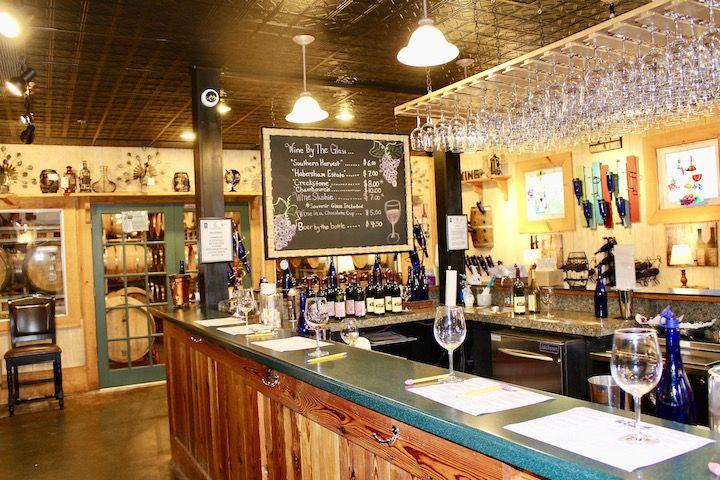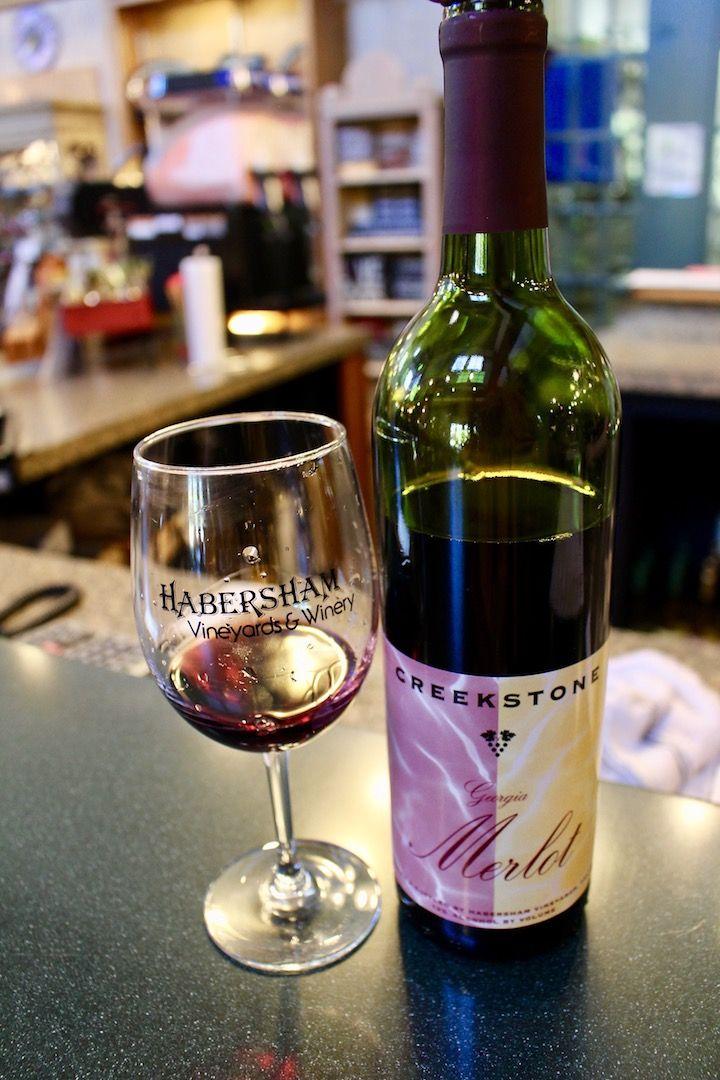 6. Sylvan Valley Lodge & Winery
Our final stop of the day on our tour of wineries in Georgia was at Sylvan Valley Lodge & Winery. By now you are probably wondering how any of us were still standing after all this Georgian wine! It is a tough job but someone has to do it 🙂 Sylvan Lodge specializes in rehearsal dinners and wedding related events. They have wine and beer tastings monthly as well as wine dinners and jazz nights. The lodge itself holds up to 20 people with well-appointed rooms and a cozy lounge area. There are rooms and cottages available. With a B&B concept, your stay includes breakfast and wine tasting.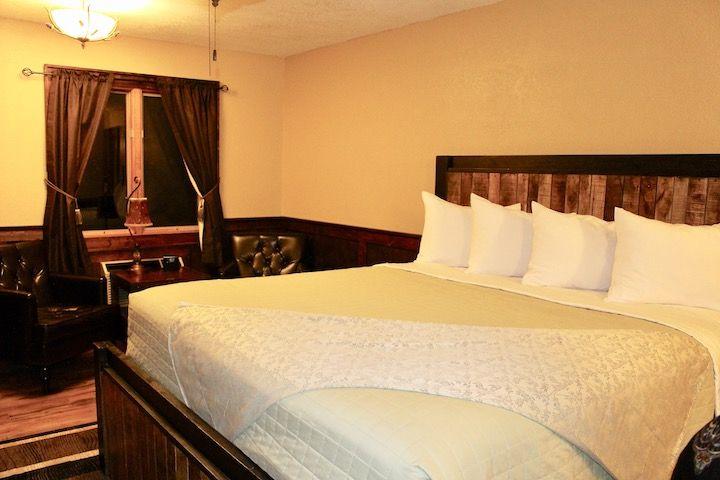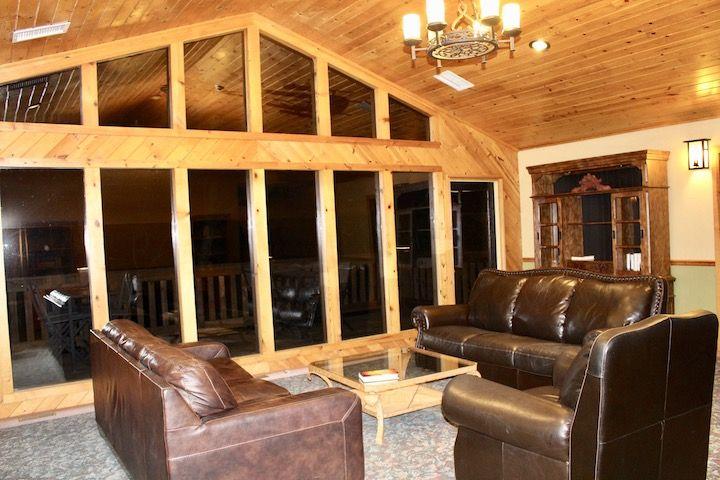 During our visit, we were treated to a winemaker dinner, featuring their label-Frolicking Faerie Wines. The wines all have a special story which is placed on the back of the bottle. Currently the wines are made on other properties under their supervision but they plan to start wine making on their property. The winemaker dinner by Chef Rob Rotunno is called "The Rob Show". He was very entertaining and passionate about the menu. I was fascinated with the choice of wines with the food pairings. Because I am a chocoholic of course my favorite pairing was dessert: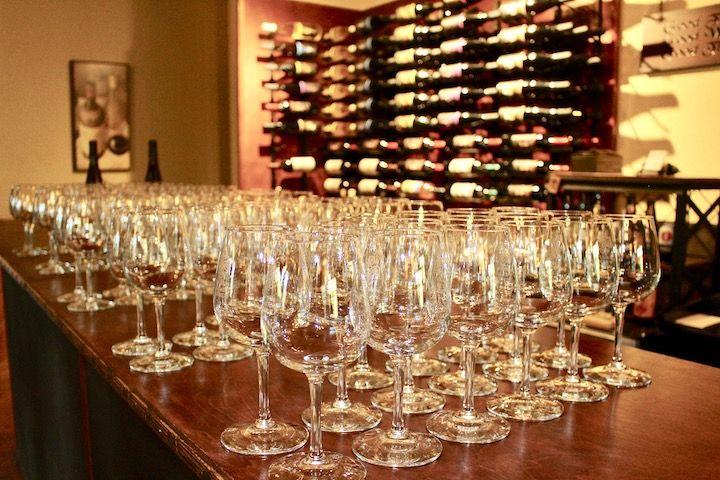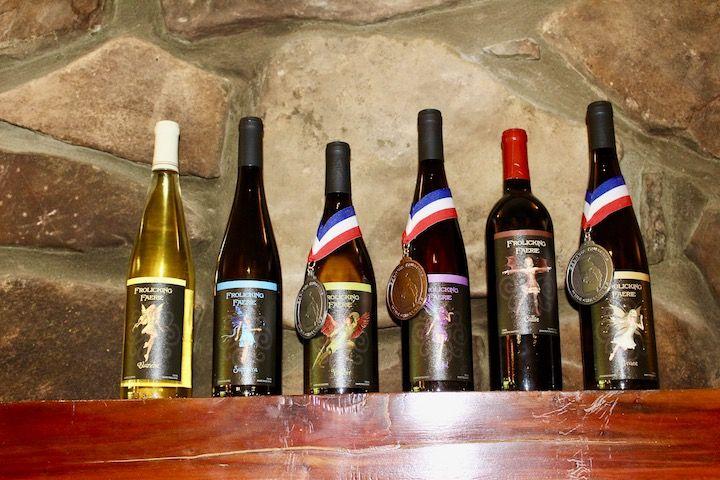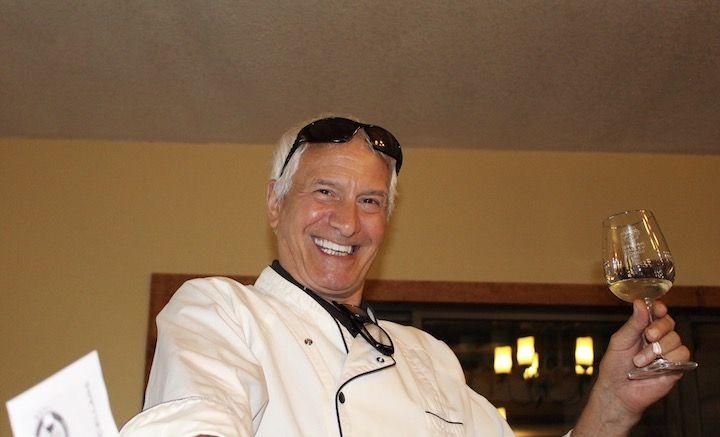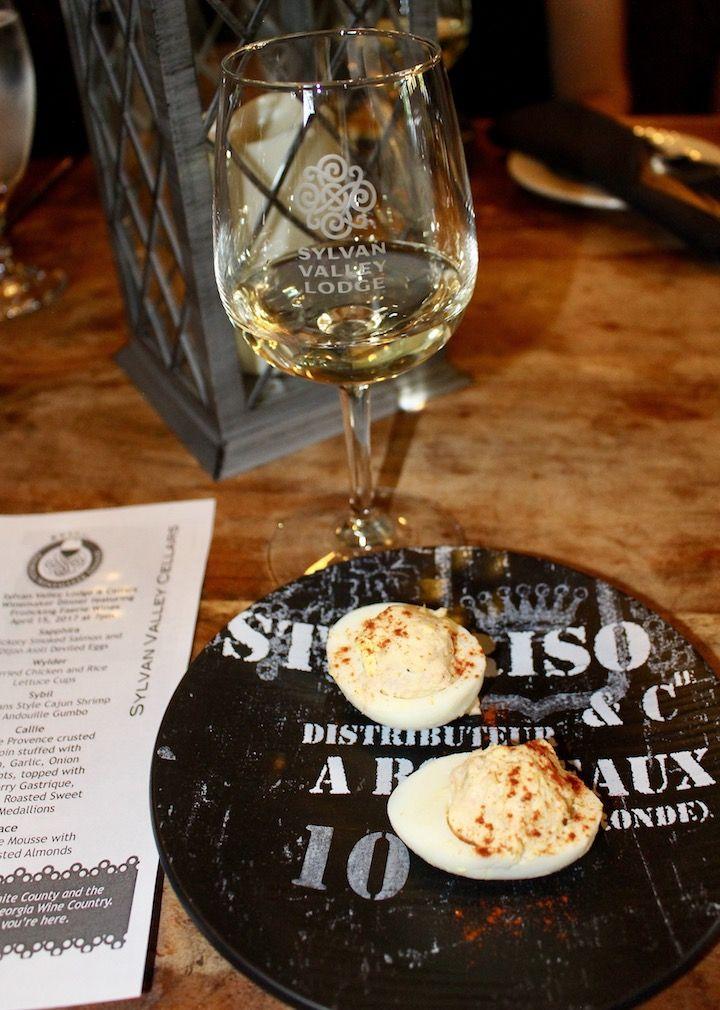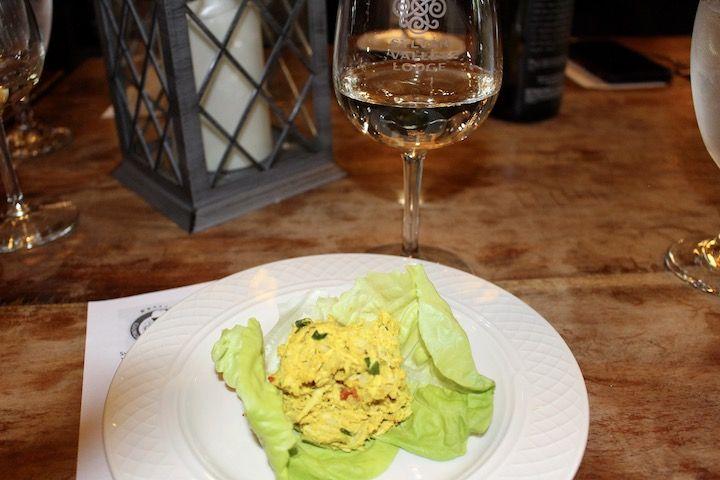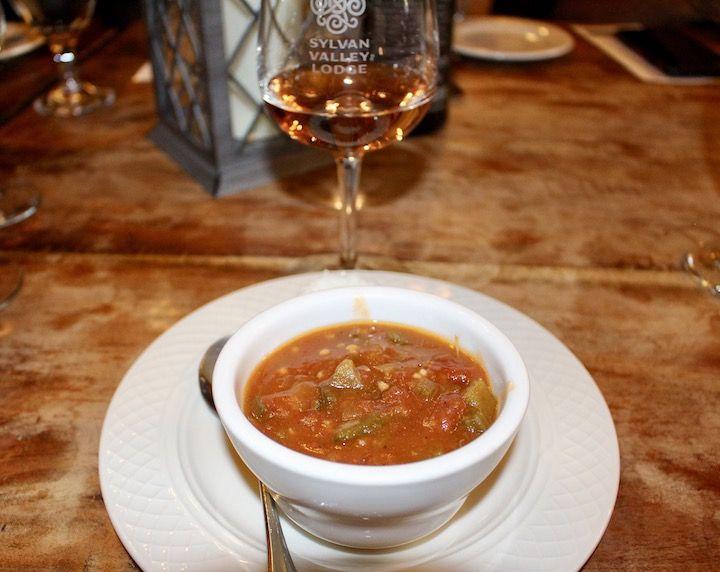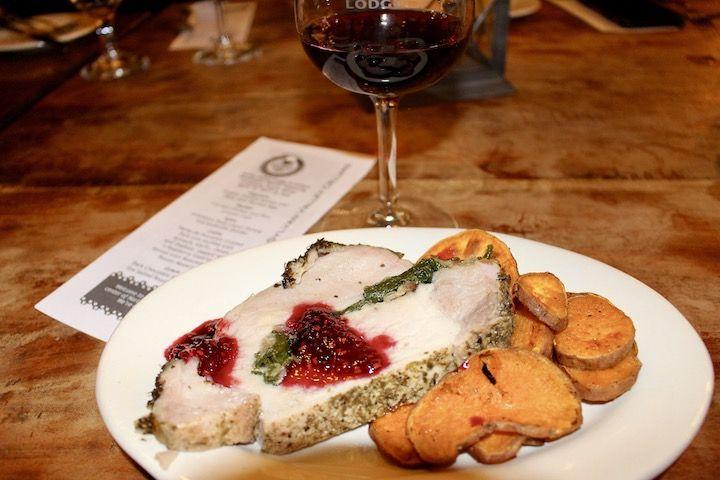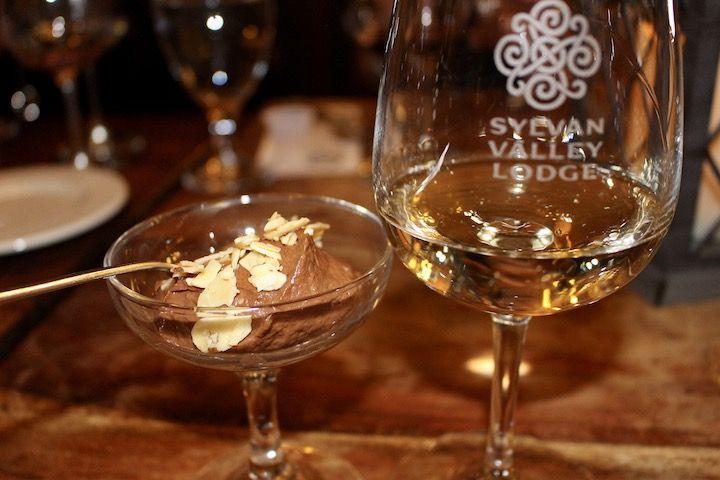 As you can see, North Georgian Wine Country has a lot to offer along the Unicoi Wine Trail. Be sure to visit these wineries in Georgia on your next trip to Helen and White County Georgia! Have you been to any of these wineries? If so share your thoughts with us below! I am personally hoping to make it back for this event: Georgia's Spirit of Appalachia Food Wine & Art Festival at Hardman Farm on 9/16/2017 from 10am-5pm.
I would like to thank the Holiday Inn Express Conference Center in Helen Georgia for their hospitality. The room and bathroom were modern, clean, spacious and I definitely appreciated the chocolate on the pillow! Several of the bloggers enjoyed the indoor swimming pool on site. It is steps away from the center of Helen so the location is very convenient.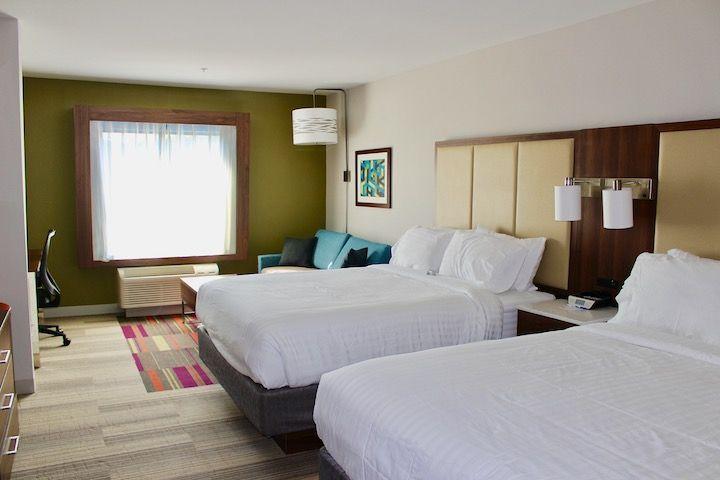 STAY TUNED FOR PART 2 OF MY TRIP ON THE FUN & ADVENTUROUS THINGS TO DO IN WHITE COUNTY GEORGIA!
Pin this post for future reference!