The Sundance Film Festival is held annually in January in Park City, Utah. Founded in 1978, it is one of the largest Film Festivals in America showcasing Independent Films. Packed with viewings, parties and celebrity sightings this is a sought after event by those in the movie industry and those who aren't! This has been on my bucket list for quite some time so I am happy to have a guest post by Sharee describing her first experience there as a volunteer! I never knew this was even an option as a way to attend the festival!
What's it like to be a Sundance Volunteer?
From Sharee:
My name is Sharee Washington, and I, along with my twin sister, Rhonda, were both first-year volunteers at the 2015 Sundance Film Festival held in Park City, Utah.  We were each selected as a Sundance volunteer from thousands of applicants via an application and interview process that spanned over a few months beginning in Fall 2014.  Upon selection, we had to secure accommodations and travel (save $50 on your flight). All expenses as a Sundance volunteer were on our own, but the the benefits were great: an awesome Kenneth Cole jacket, access to movies and panels, and networking opportunities with other filmmakers.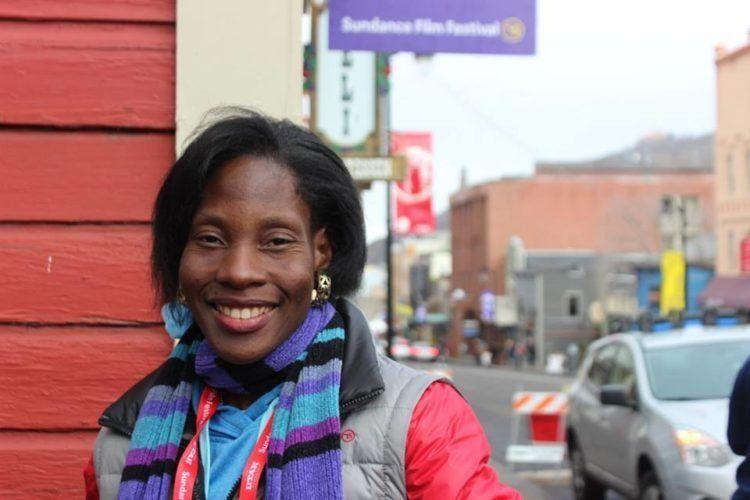 We stayed in a private accommodation that we found on Airbnb. We had to walk 20 minutes to the nearest free shuttle that got us around the city, but we didn't mind.  The views were spectacular and the exercise gave us the energy needed to handle our 7-8 hour shifts at the merchandise stores where we were assigned each day.  However, we found plenty of time to screen movies and attend panels.  We also had an opportunity to both work and attend the awards show and party.  Here is a review of the highlights of our Sundance Film Festival experience as a Sundance volunteer.
Movies:
Z for Zachariah– Directed by Craig Zobel (Compliance, Great World of Sound, Prince Avalanche); Cast:Chiwetel Ejifor, Margot Robbie, Chris Pine. Following a disaster that wipes out most of civilization, a scientist (Chiwetel Ejiofor) and a miner (Chris Pine) compete for the love of a woman (Margot Robbie) who may be the last female on Earth.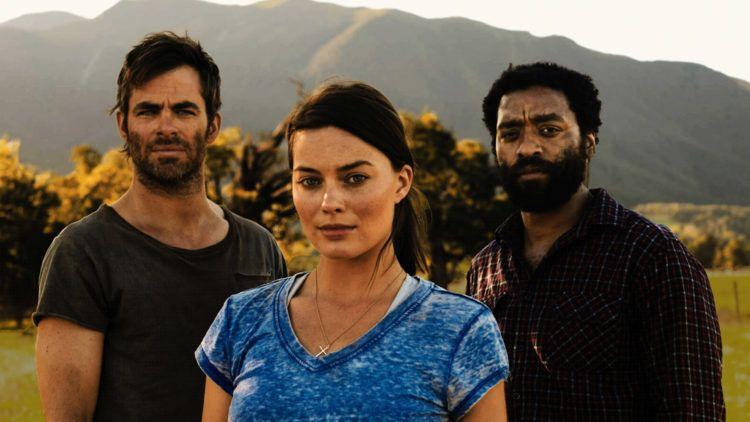 Lila & Eve– Directed by Charles Stone, III; (Drumline, Paid in Full, Mr. 3000); Cast: Viola Davis, Jennifer Lopez, Shea Whigham, Julius Tennon, Chris Chalk, Andre Royo. After the senseless murder of her son, a grief-stricken mother (Viola Davis) joins forces with another woman (Jennifer Lopez) to rid the streets of criminals.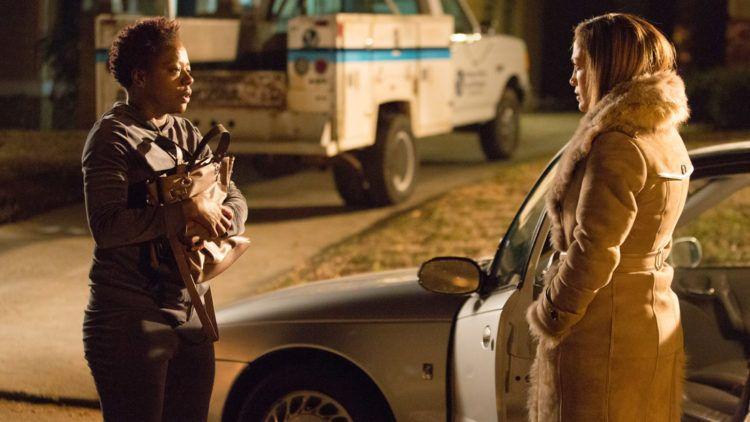 Dope– Directed by Rick Famuyiwa (The Wood, Brown Sugar, Talk to Me); Cast: Shameik Moore, Tony Revolori, Kiersey Clemons, Blake Anderson, Zoe Kravitz, A$AP Rocky. Malcolm (Shameik Moore) is a high school geek with an appreciation for all things 90s hip-hop.   He dreams of attending Harvard, but first he must make it home everyday as he navigates life in The Bottoms, one of the toughest neighborhoods in Inglewood, California.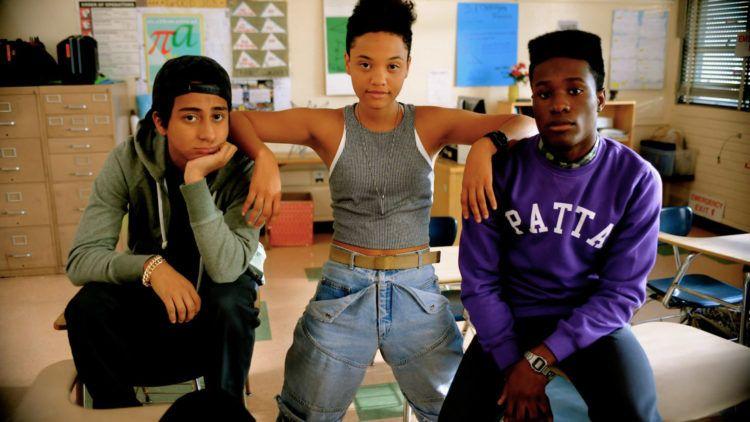 Me and Earl and the Dying Girl– Directed by Alfonso Gomez-Rejon (Lucky Numbers, The Town That Dreaded Sundown); Cast: Thomas Mann, RJ Cyler, Olivia Cook, Nick Offerman, Connie Britton, Molly Shannon. An awkward high-school senior (Thomas Mann) and a gravely ill classmate (Olivia Cooke) surprise themselves by becoming inseparable friends.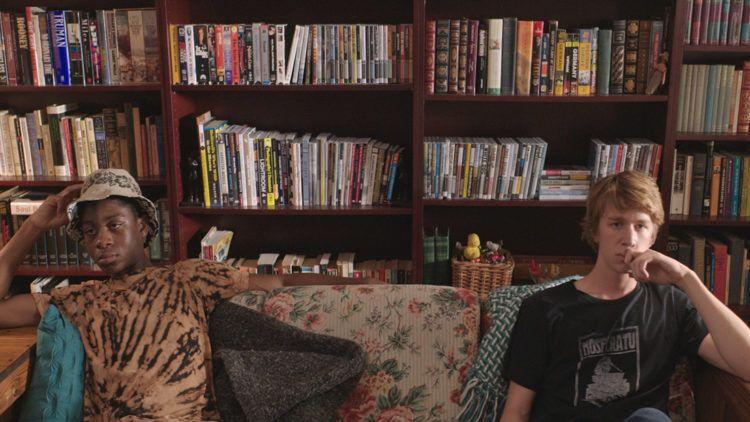 Awards:
U.S. Dramatic
Grand Jury Prize and Audience Award
Me and Earl and the Dying Girl
Directing Award
The Witch
Waldo Salt Screenwriting Award
The Stanford Prison Experiment
Special Jury Award- Excellence in Editing
Dope
Special Jury Award- Collaborative Vision
Advantageous
U.S. Documentary
Grand Jury Prize
The Wolfpack
Audience Award
Meru
Directing Award and Special Jury Award- Cinematography
Cartel Land
Special Jury Award- Social Impact
3 ½ Minutes
Special Jury Award- Verite Filmmaking
Western
Special Jury Award- Break Out First Feature
(T)error
World Cinema Dramatic
Grand Jury Prize
Slow West (UK, New Zealand)
Audience Award- World Cinema Dramatic
Umrika(India)
Directing Award
The Summer of Sangaile (Lithuania, France, The Netherlands)
Special Jury Award- Cinematography
Partisan (Australia)
Special Jury Award- Acting
Glassland, Jack Reynor (Ireland)
Special Jury Award- Acting
The Second Mother, Regina Case, Camila Mardila (Brazil)
World Cinema Documentary
Grand Jury Prize
The Russian Woodpecker
Audience Award- World Cinema Documentary
Dark Horse
Directing Award
Dreamcatcher
Special Jury Award- Editing
How To Change The World
Special Jury Award- Impact
Pervert Park
Special Jury Award- Unparallelled Access
The Chinese Mayor
Audience Award- NEXT
James White
Alfred P. Sloan Feature Film Prize
The Stanford Prison Experiment
Short Film Prizes
Short Film Grand Jury Prize
World of Tomorrow
Short Film Jury Award: U.S. Fiction
SMILF
Short Film Jury Award: International Fiction
Oh Lucy!
Short Film Jury Award: Non-fiction
The Face of Ukraine: Casting Oksana Baiul
Short Film Jury Award: Animation
Storm hits jacket
Short Film Special Jury Award for Acting
Back Alley
Short Film Special Jury Award for Visual Poetry
Object
Celebrities:
We attended the last week of the festival, and the celebrities in attendance were sparse.  Nevertheless, both my sister and I were able to speak with DeVon Franklin on separate occasions.  We met him two years ago in Los Angeles, and it was a pleasure to reintroduce ourselves to him (and get multiple hugs).  We were also able to meet Viola Davis (Lila & Eve) in person as a Sundance volunteer. However, our camera was not functioning properly to take a decent picture.  She has a South Carolina connection in that she was born in nearby St. Matthews, South Carolina. I also had an opportunity as a Sundance volunteer to speak with actor Chris Chalk, also from the film Lila & Eve.  He's from North Carolina (Carolinas representing), and was a pleasure to talk to during our brief conversation at the merchandise store.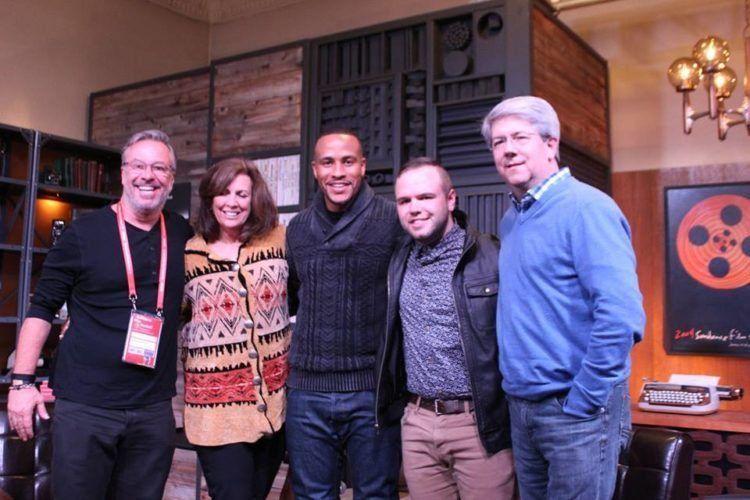 DJ Michelle Pesce took to the spins at the Awards Night Party.  The music was heavily influenced by the 80's & 90s' as Bell Biv DeVoe, Prince, and Michael Jackson pumped throughout the night.
All in all, I had a great time at the Sundance Film Festival and will definitely be a Sundance volunteer again.  Many of the volunteers go from film festival to film festival.  Next on everyone's travel docket- Tribeca Film Festival in NYC in April. And since Sundance London was cancelled (we were anticipating to volunteer there as well), my sister and I may just join them at Tribeca in NYC as the volunteer application process will open later this month. Whoohoo!!
Sharee Washington is an Educator from South Carolina and dabbles in the world of filmmaking as Co-Owner (along with twin sister, Rhonda) and Creative Producer for We Connected Productions, LLC .  In addition to four short films, and a local independent feature under their belt, they have travelled to Italy, China, Spain, and South Africa to film their travel webshow, Take A Leap.  The web series chronicles African-American expats.  They are currently producing a webshow and short film along with another production company in the Columbia, South Carolina area.  Sharee has also taken an interest in coding, and has recently begun freelancing as a web developer.
Thank you Sharee!! I hope to attend the Sundance Film Festival soon, maybe as a Sundance volunteer! To get more information on the festival and the winners please visit their website. If you are interested in volunteering at The Sundance Film Festival here is link to follow up on. Check back in August when applications open. Have you ever attended the Sundance Film Festival? Were you a Sundance volunteer? If so share your thoughts with us below!
Also check out my guides to the Cannes Film Festival, the Venice and Toronto film festivals, and the 39th Atlanta Film Festival.
N.S.W.
Photo Credits: Film Photos courtesy of The Sundance Film Festival. https://www.sundance.org/festivals/sundance-film-festival