The Black Ski Summit brings together Black skiers and Black professionals from all over the country to network, ski and have fun! Held in beautiful ski villages, most recently Aspen, it is a well attended event that keeps growing! I am fortunate that my friend Tammara, who has attended the Black Ski Summit for several years, has decided to share her experience with us!
From Tammara:
Here are the Top 7 Reasons to Attend The Black Ski Summit hosted by the National Brotherhood of Skiers (NBS):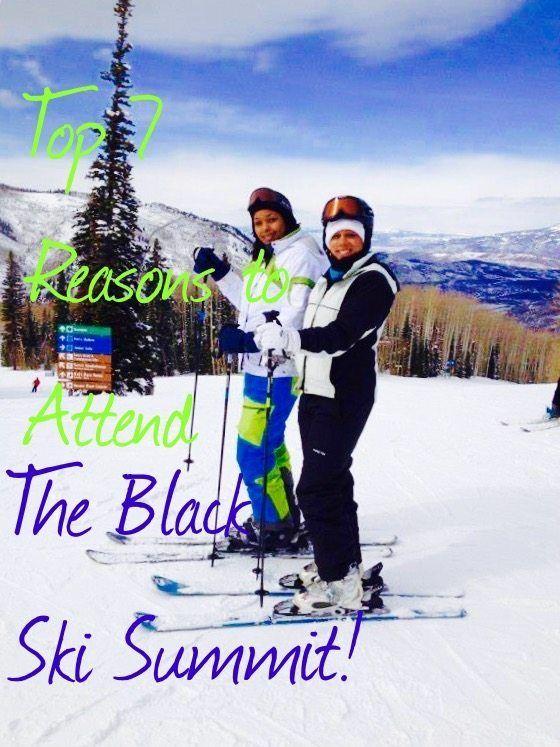 1) Meeting Black Professionals From All Over the Country (World):  The class of professionals and the sheer number attending to enjoy a sport is like no other. You get to enjoy the fellowship of rooming in a house, condo or chalet for a week with a group of old friends and/or new friends. This includes cooking and sharing meals, sharing experiences of the day on the slopes and having buddies to ski or board with despite your level of experience.  You get to enjoy the networks you build-whether from shared hobby interests of skiing/snow boarding, other sporting interests or a possible professional relationship. You will meet new friends during ski lessons, on your rides up the gondola, in your ski group or while dancing at Après Ski (see below). Moreover, it is and has been a great way to meet the opposite sex if you are single (several people I know have met their current spouses during the annual black ski summit).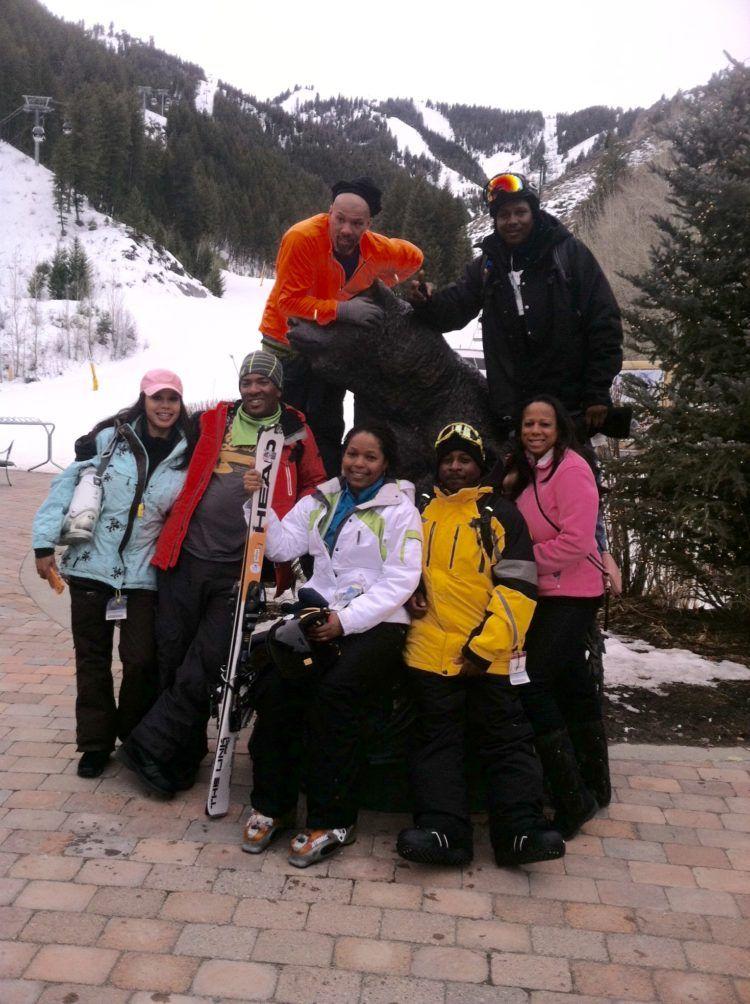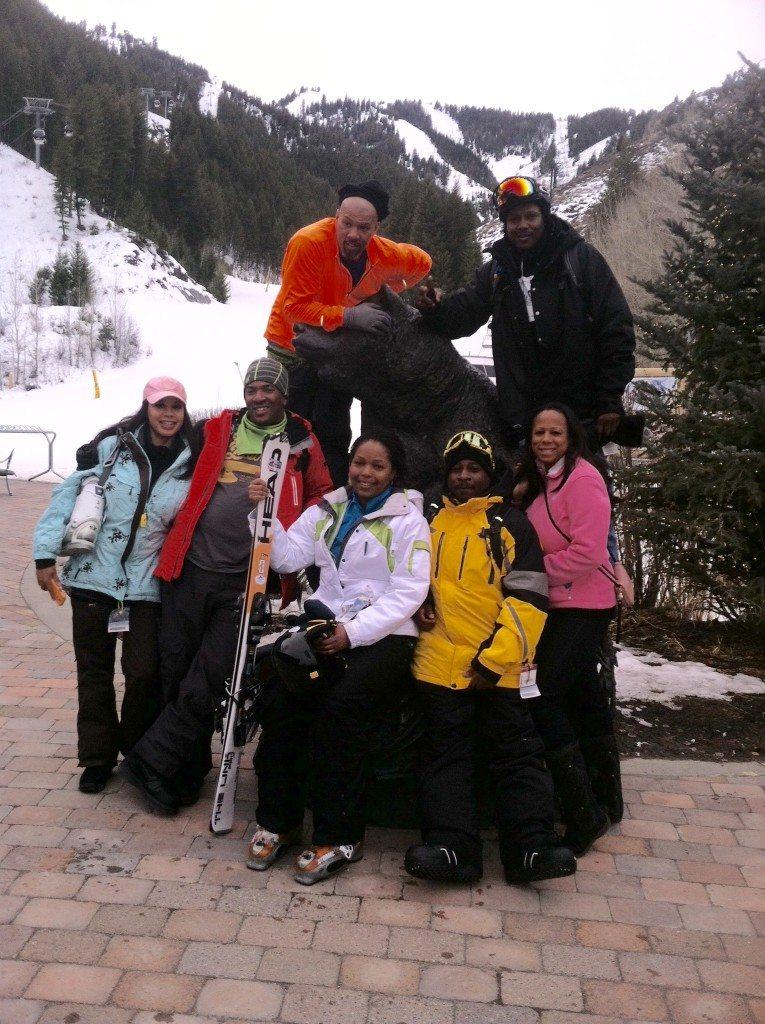 2) There are 64 Black Ski (and Board) Clubs that are affiliated with NBS:  If you are interested in skiing/snowboarding and would like to join a social sporting club with other professionals in your area, you don't have look far as most major cities will have at least one (some with 5) black ski clubs to join. Although the black ski summit is the big event of the year, locally there are summer trips, holiday parties and other events/activities.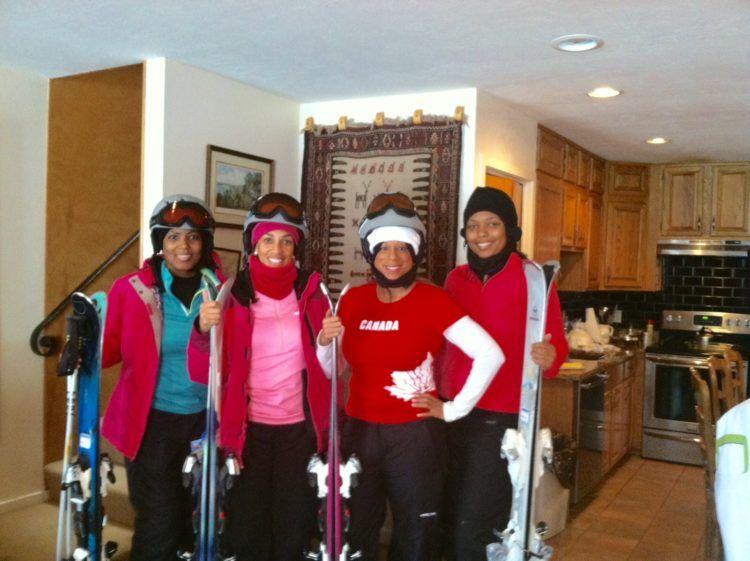 3) You Never Have to Ski or Board Alone: The NBS Summit has been in existence for over 40 years. Every year there are at least 100 people who attend this summit for the first time (Fyi: I don't know anyone who has attended and did not come back at least a second time). Whether it is your first time on the snow or your 100th time you will always find a group of attendees who look like you, are at the same experience level as you and will be in your lessons throughout the black ski summit.
4) Après Ski and Parties: Every day of the summit there are several Happy Hours. This is normally between 3pm-7:30pm. This is a time when most people come straight from the slopes in full gear to have drinks, food and dance the evening away. This is one of the favorite highlights of the week. There are also parties held most nights of the week with at least one night featuring a celebrity DJ or an artist. Additionally, various groups of people throw parties at their rented luxurious homes, condos or chalets. At home events during the black ski summit you will find a more relaxed environment also with music and food. It provides for another way to catch up with friends you only see during this annual trip or you will get a chance for an intimate conversation with new friends.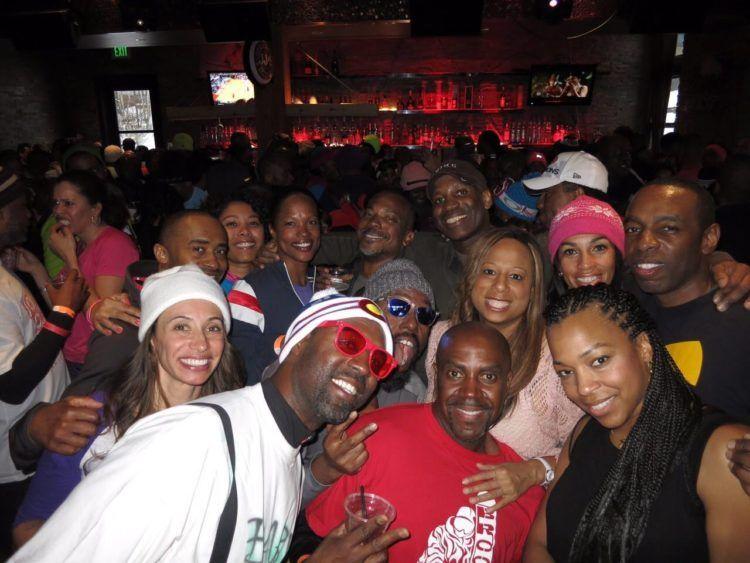 5) Great Workout: Whether it is your first time and you are spending time picking yourself up after every turn (or slowing yourself down) or it's your 20th time skiing/ snow boarding and you are trying new terrain, you are guaranteed to get a great workout.
According to a Mail Online article titled "Why Skiing is Good for You" there are four areas of focus where skiing provides the best benefits:
Stomach Muscle Toning—Keeping yourself balanced automatically engages your core stability muscles.
Improves your Cardiovascular System—Walking up the slopes or steering yourself down the slopes works your heart and lungs leading to a great workout.
Works your muscles—Given the crouch position you have when skiing and boarding, you work your inner and other thighs, hamstrings and buttocks muscles.
Helps you lose weight—You can burn up to 3000 calories in a day of skiing and lose up to 5 pounds during a week of skiing and boarding.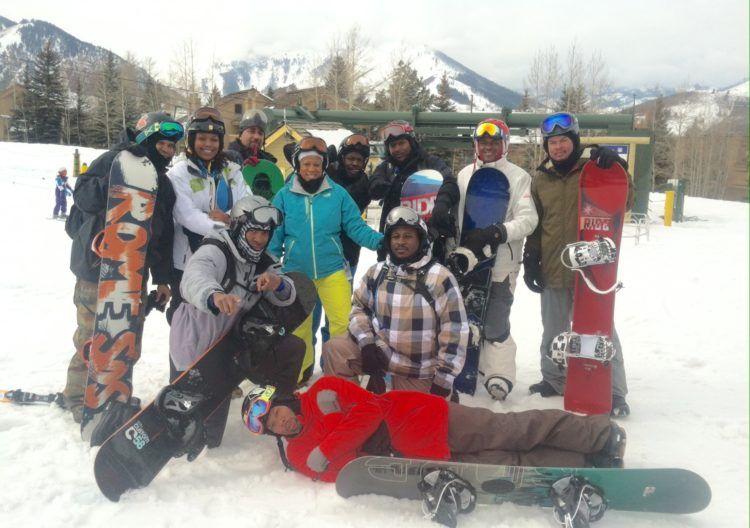 6)Beautiful Scenery: Yes, it is cold but the views are phenomenal. What is better than spending a day surrounded by picture perfect scenery skiing/snowboarding and then heading to a spa for a relaxing massage or outdoor springs for a soothing dip?
7) Last but not least- It is exhilarating!  Going down the mountain while breathing in fresh air and having this fresh air hit your face is like no other sport. I mean that in a good way 🙂
Thank You Tammara!! I will definitely put The Black Ski Summit higher on my bucket list! Have you ever attended The Black Ski Summit or have you ever thought of attending? If so share your thoughts with us below!
UPDATE! The 2016 Black Ski Summit will take place February 27th thru March 5th in Lake Tahoe! Click here for more information!
N.S.W.