This post contains affiliate links. However, all opinions expressed here are original. If you click through on a link, you won't pay a penny more, but we'll receive a slight commission which helps us keep this information available to you. Thanks!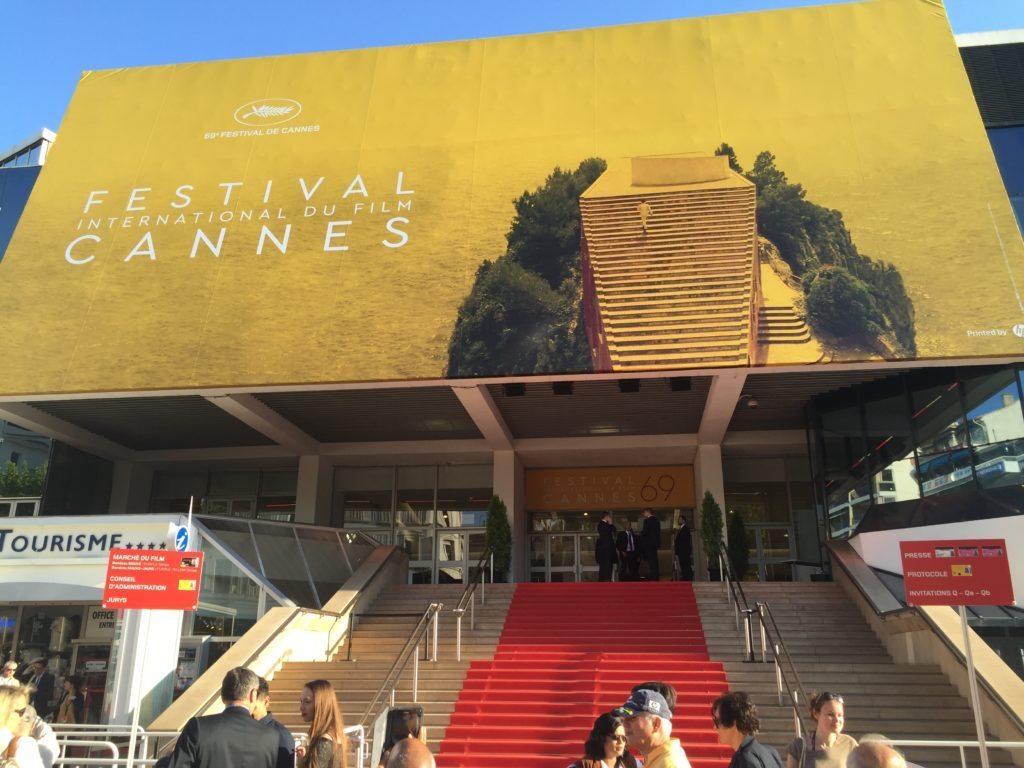 The First Timer's Guide to The Cannes Film Festival!
I am thrilled to have my globetrotting friend Tammara back to guest post on her trip to the French Riviera for The Cannes Film Festival! Tammara previously blogged about the "Top 7 Reasons To Attend The Black Ski Summit". That post was a big hit as I am sure this one will be as well!
From Tammara:
The Cannes Film Festival is revered as the largest international and most prestigious annual film festival. Being part of that action is a draw for those in the industry and those who are not. Attending the 11 day film festival in May each year is high on many people's bucket list. Top reasons are the elite feeling of the location on the French Riviera and being among the elite in the film industry.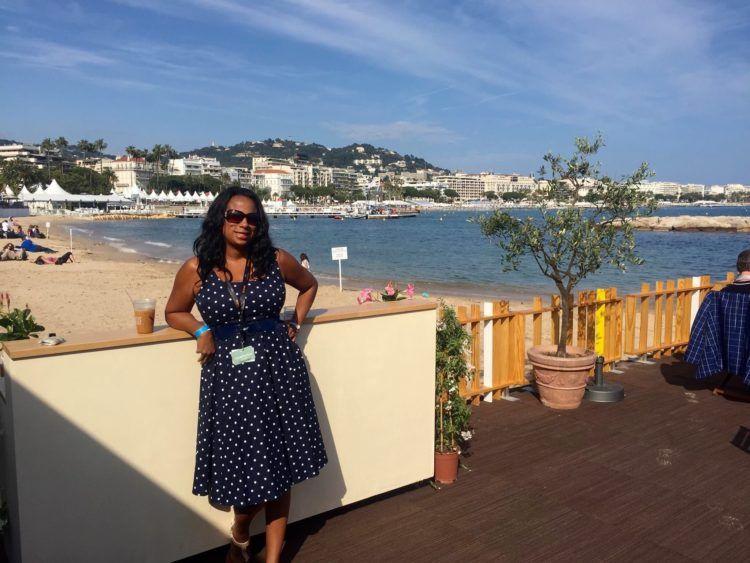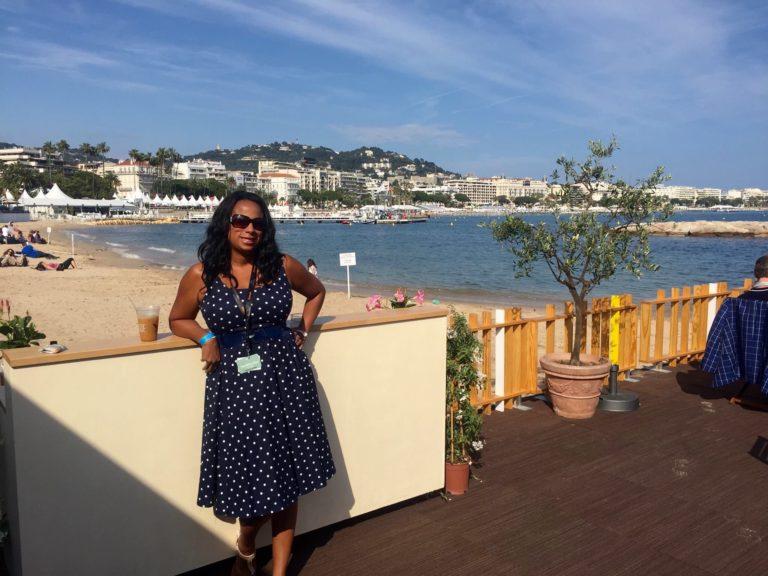 Proper planning will determine the access one will have to this short film festival. This access can range anywhere from standing on the outskirts and possibly getting a glimpse of celebrities from the big jumbo screens during the red carpet screenings each night to actually being invited to walk the red carpet at one of the star studded screenings. After knowing and consulting with several friends who have been to the Cannes Film Festival with and without accreditation, my best friend and I decided to attend this year and go the accreditation route to optimize our experience. We were not let down. Below are a few tips to assist in assuring you have a great time as a first time attendee.
1. Cannes Film Festival Lodging:
The hotel lodging goes quickly. There are several places where celebrities stay every year and will be next to impossible to get in or get access to during the festival. These include Carlton Cannes, Hotel du Cap Eden Roc (site of the amFAR 2916 Gala), Majestic Barriere and JW Marriott to name a few. However, there is also Airbnb, HomeAway, and other lodge sharing sites that are there to save the day. Although the best lodgings in Cannes go fast, there are several cities close by in which you can reside. We did 3 nights in Nice (30min drive via the express way) and 4 nights in Cannes. Our condo overlooked the Mediterranean in both cities and the Palais des Festival et des Congres in Cannes.
2. Flights:
Nice Cote d'Azur International Airport is the closest airport to Cannes. It is a scenic 45 minute drive to Cannes from the airport. There are several ways to fly into Nice. We did a flight from Atlanta to Paris with a 24hr layover prior to our flight to Cannes. It was the cost of a nonstop flight with the bonus of exploring Paris for a day. Whichever way you choose, please shop various airlines. Our flights were a Delta/Air France/KLM partnership. We booked through KLM and saved $1100 compared to the cost if we had booked the exact flights through Delta. Finally, book as early as possible since most of the flights fill up fast.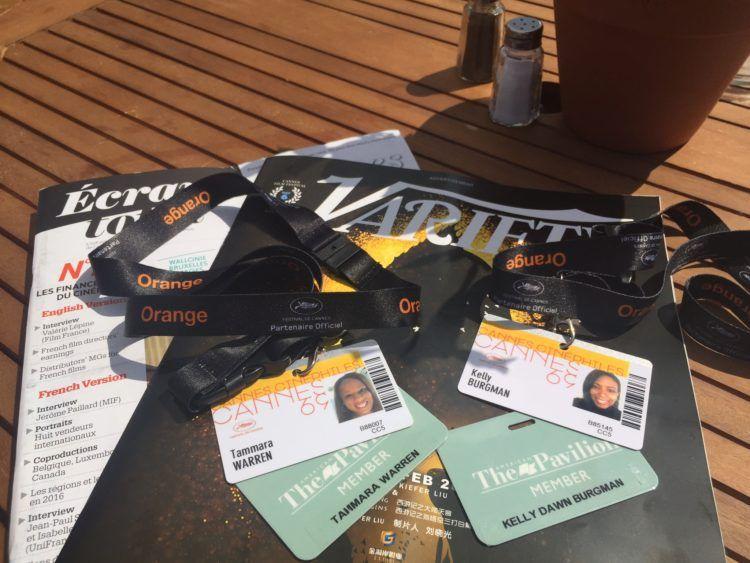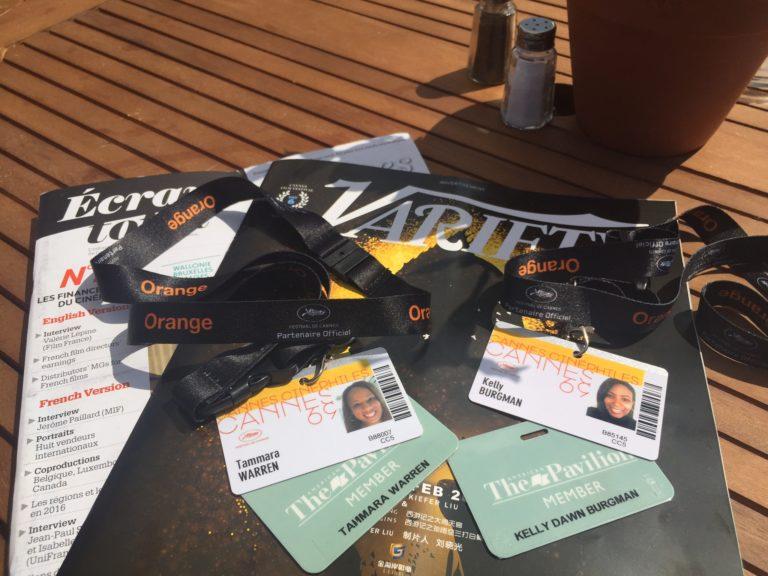 3. Cannes Film Festival Accreditation:
There are several ways to get accreditation. Being part of the film industry as a buyer or seller gives the highest level of accreditation with access to all festival sponsored events. This is excluding The Cannes Red Carpet Black Tie Formal Gala screening of films each evening. The gala screenings are by invitation only but you must have accreditation to attend. There are 4 types of accreditation.
Accreditation Marche du Film is for buyers, sellers, producers and film industry intuitional representatives.
Festival Accreditation is for film professionals.
Press Accreditation is for journalists, photographers and media technicians.
The final accreditation is Accreditation Cannes Cinephiles. This is for students, film clubs and educational groups. This is the lowest level access but you will get tickets to screenings and it can be used if you are invited to attend The Cannes Red Carpet Black Tie Formal Gala screening.
Be sure to check the Cannes Film Festival's official site for the requirements and deadlines to apply for accreditation. Oh and most importantly, accreditation is free!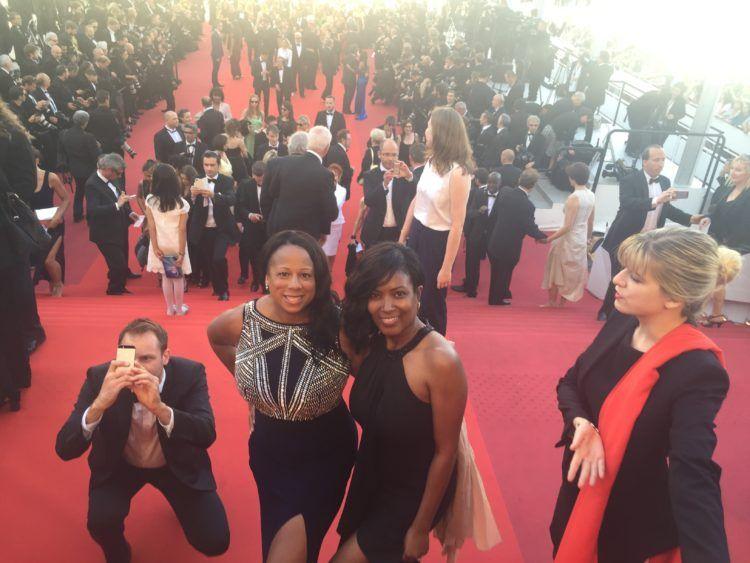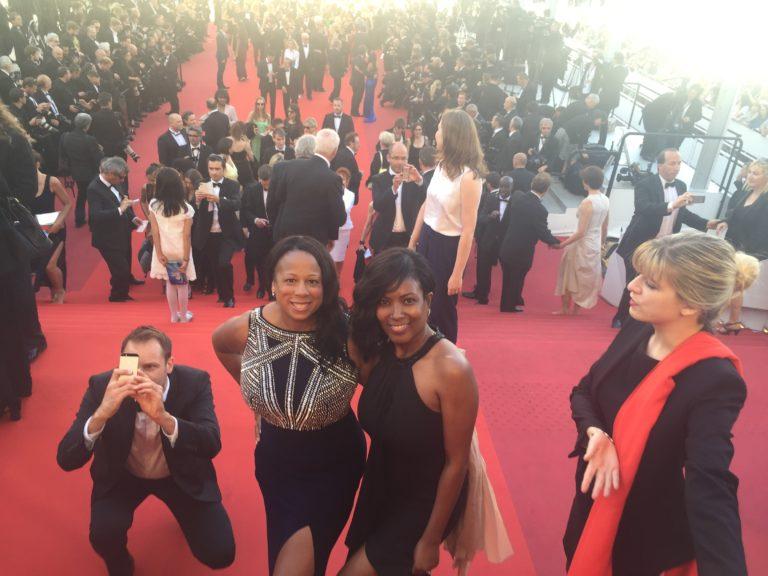 There is an international village where most countries have their own pavilion. The American Pavilion is one of the only ones that charge a fee to get in. It is worth paying the fee for membership to have access to a space to relax, eat, attend forums and meet others in the industry from America. Reminder, you will not gain access to the village or any film festival events without being accredited.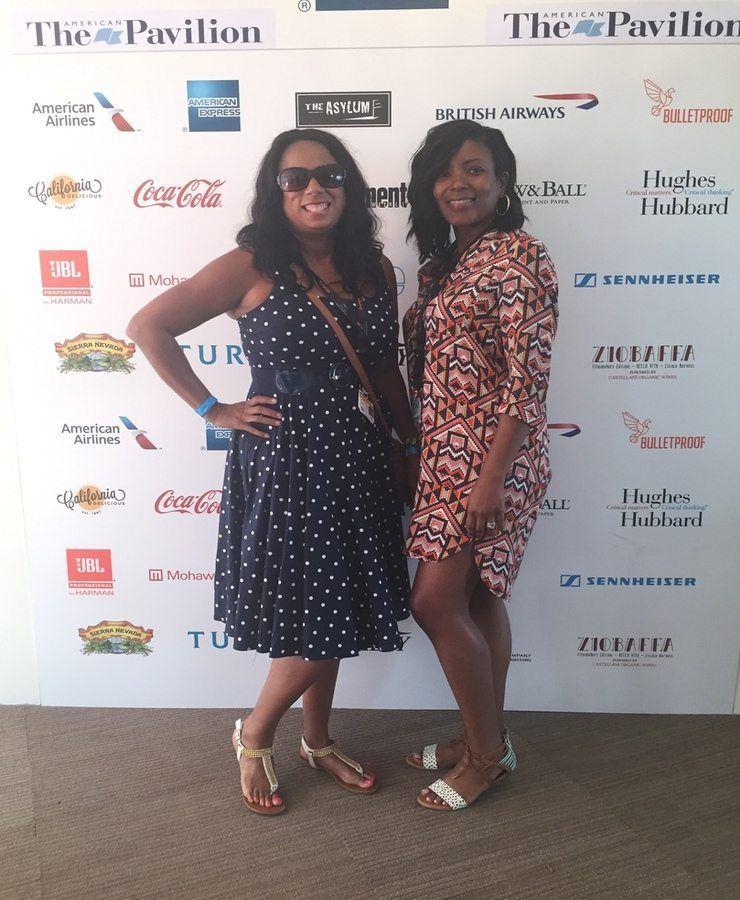 However, if you are not accredited, you can still enjoy yourself at the Cannes Film Festival. You can get glimpses of celebrities during the Cannes red carpet arrivals, at the clubs open to the public, while eating and while shopping. You can also watch a movie at Cinema de la Plage. At this event, nightly foreign movies are shown on the beach under the stars. You can line up to get tickets early or bring your own blanket and sit next to the sectioned off area and enjoy the film. You can also enjoy all the cities along the French Riviera nearby. With and without the festival, the region is beautiful.
4. Short Film Festival Budget:
While you can save on your flight, lodging, food and accreditation, if you want to have a great time and truly experience the parties and events in true Cote d'Azur (French Riviera) fashion, be prepared to spend some money. If you have connections to get into parties and clubs then this will save you money. The Cannes Film Festival can be done on a budget but the real fun is enjoying a few events in true Cannes opulence.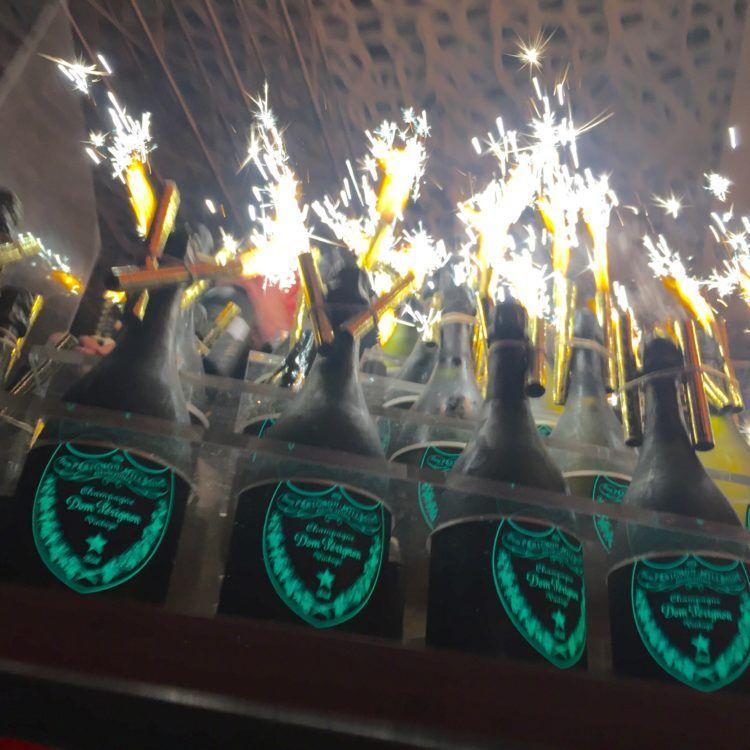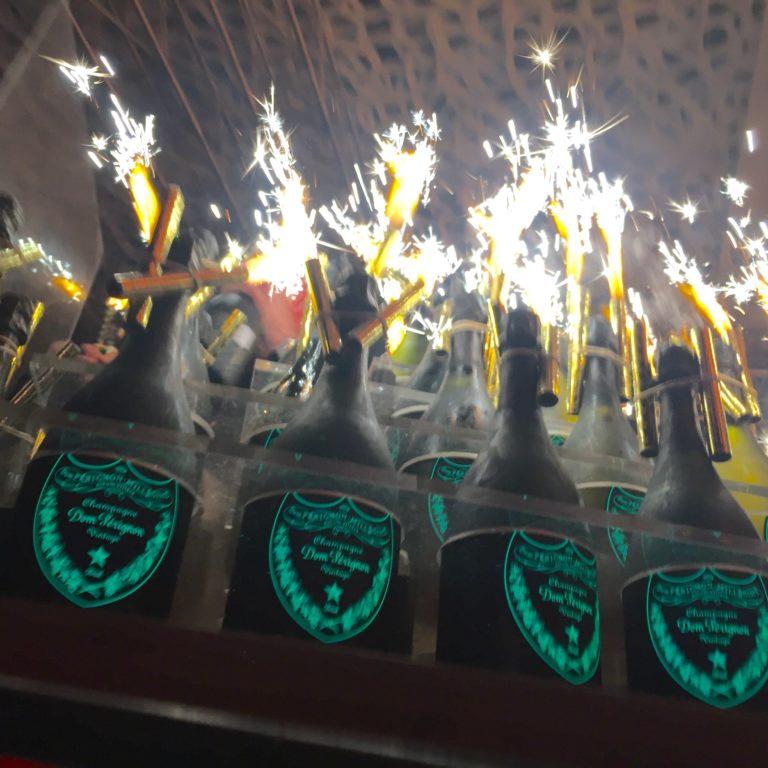 5. Parties, parties and more parties:
There are numerous parties going on during the entire festival. Most are private, whereas others are open to the public. Club Gotha has celebrity performances every night and is open to the public. It gets very crowded early and can be uncomfortable unless you are in one of the indoor VIP areas. This can be costly unless you have a group of friends who are willing to chip in. It is definitely worth it if you got it. This price range can go from $60-$2000 per person. This includes anything from fashion shows to yacht parties. The biggest event is the amfAR Charity Gala and Party. Of course, this is the most expensive but the most celebrity filled, with great food and concerts to coincide. To be in the know, there is a list of industry events you will receive only if you are accredited. It gives you the time and date of every event and party outside of the actual festival. To limit it to only industry, the site requires your proof of accreditation to get access. The site is Main Attraction Films/CannesParties.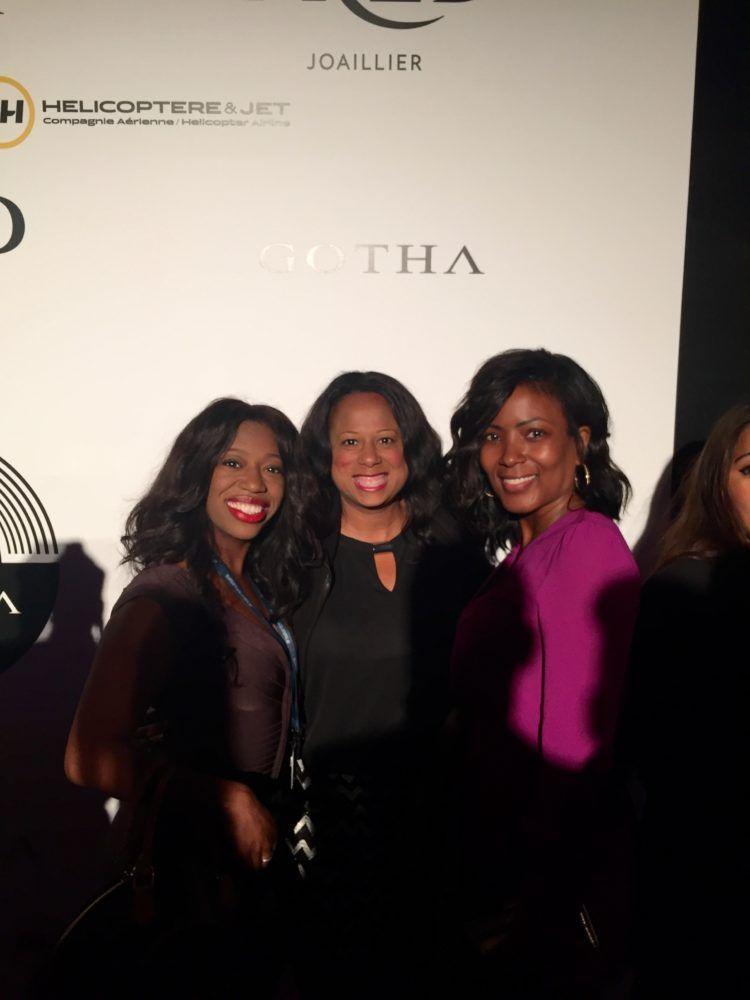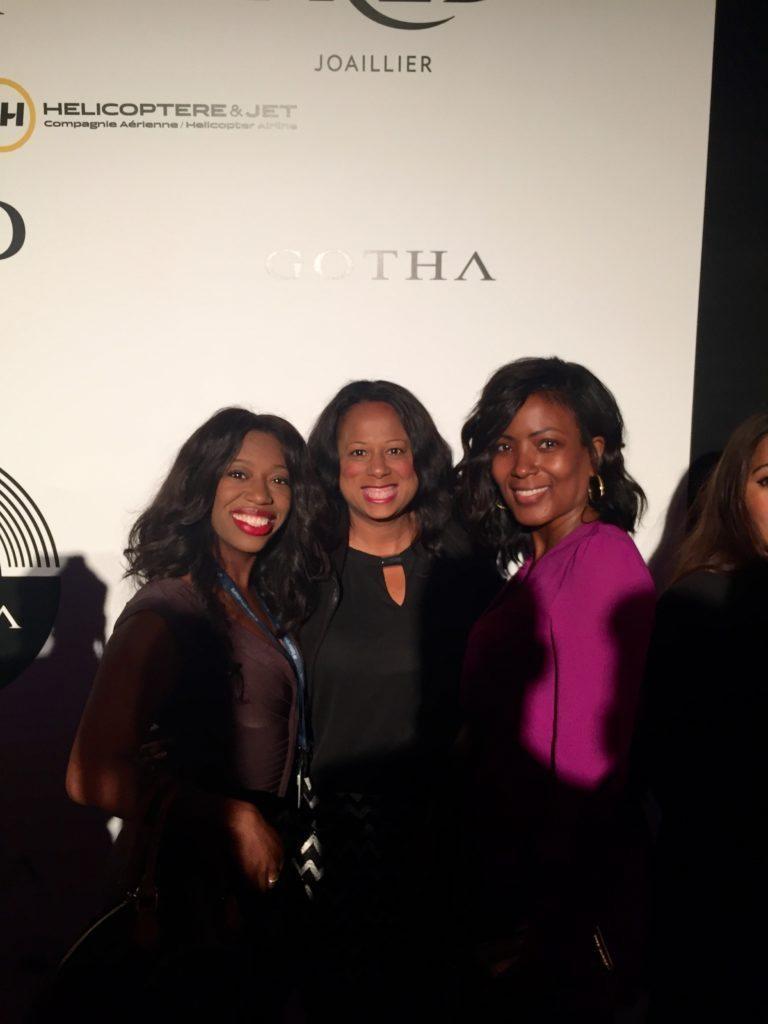 6. Area attractions:
Nice, Antibes, Monaco, Eze, Monte Carlos, Marseilles and St. Tropez are very close cities for a day trip or a half day trip. You can rent a car from the Nice airport for a very reasonable cost if done several months in advance. FYI- the region is very hilly. Although the roads are similar to the US, if you are not used to parking and driving on hills in a manual car, be sure to book in time to get one with automatic gear!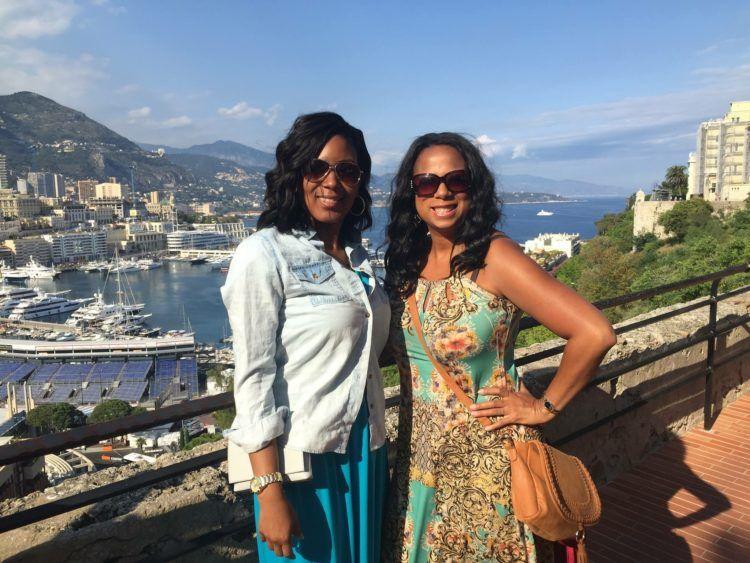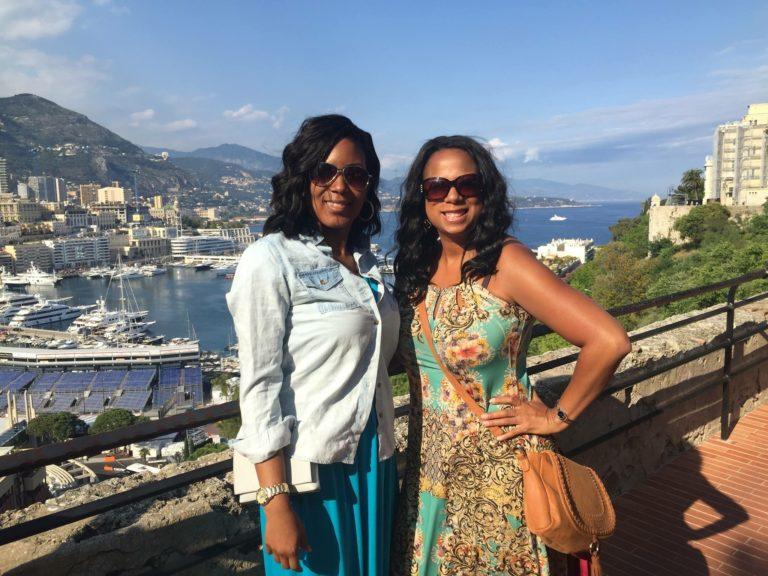 I hope this first timer's guide to The Cannes Film Festival has been helpful! Wishing you the best on your upcoming excursion as you are sipping on champagne, eating boeuf bourguignon and dancing the night away! Don't forget your tuxedo and/or formal gown. Amuse-toi bien!
Thank you Tammara for this fabulous post on The Cannes Film Festival and The French Riviera! Be sure to read my posts on Cannes & Nice as well as Monaco & Monte Carlo! I can't wait to return to Cote d'Azur! Have you visited the area or been to The Cannes Film Festival? If so, share your thoughts with us below!