I have been to Hawaii twice and I absolutely love it! I have heard people say the flights are too long or its too expensive but trust me-it is worth it! I have also heard its sun and beach which you can get on the mainland but trust me-it is not Florida or California. The weather is perfect with 80 degrees even in August, there are different terrains on the various islands with mountains, volcanoes and waterfalls. Hawaiians are extremely friendly and inviting and Polynesian food and drinks are delicious!
The last time I was in Hawaii I was able to spend some time on the island of Maui. I experienced so much in a few days that I thought I would share the things you must do while visiting this breathtaking island.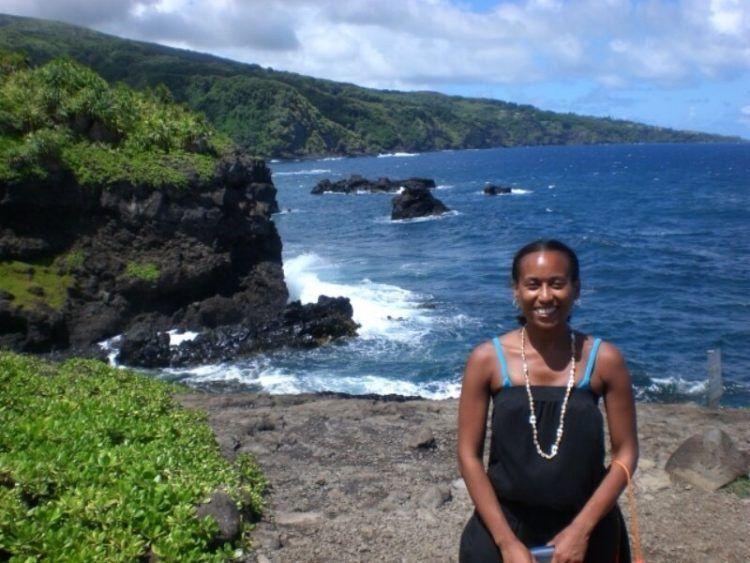 1) Take a tour up to the Haleakala summit to watch the sunrise. This is without a doubt one of the best things I have ever experienced. Even more so since I was able to do it with my Mother. Make sure to dress warm since temps up there can be 40 degrees or less even in the summer! One of my favorite lines was asking one of the tour guides "what is all that fluffy white stuff?". His answer- "umm the clouds!" Besides being in an airplane I have never seen or come close to clouds! Watching the skyline go from complete darkness to the wide range of colors while the sun rose was magnificent.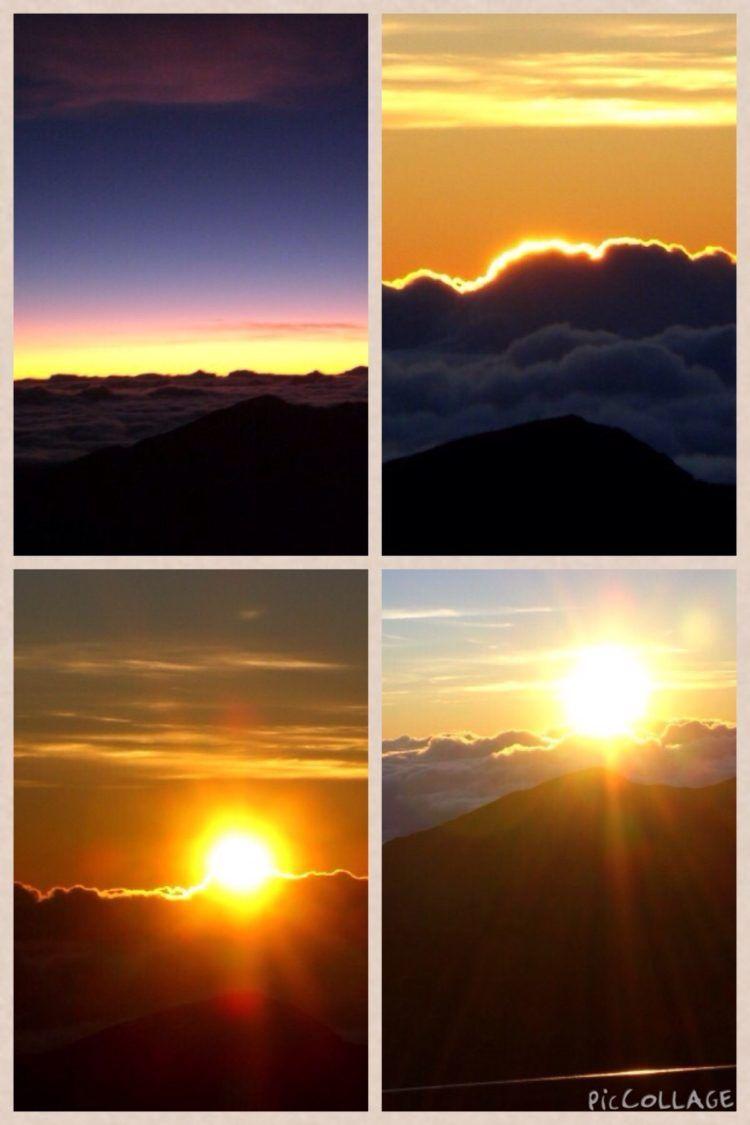 2) Hang out on Kanaapali beach. I was lucky enough to stay on this beach. There are paths that lead to a cute downtown area with shops and restaurants and it is a great place to go star gazing at night and watch all the surfers which leads me to #3..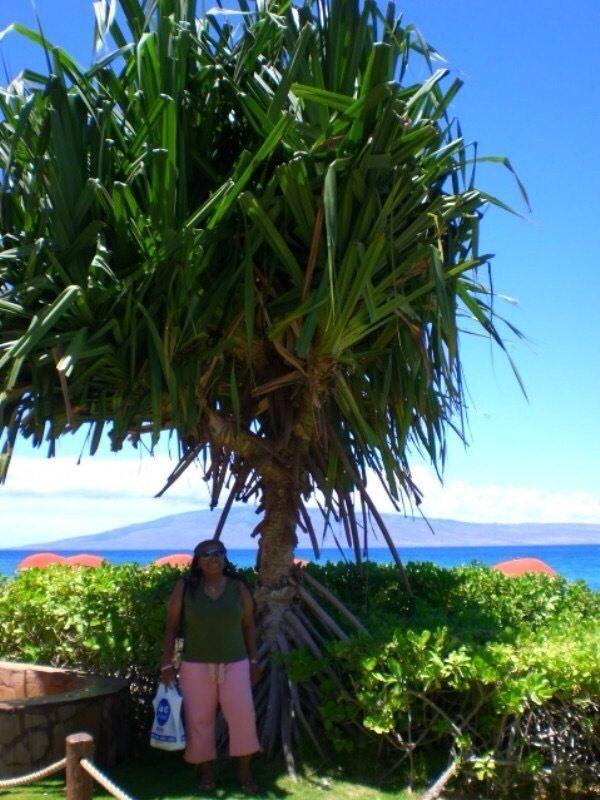 3) Go surfing! It is Hawaii after all. I cant say that I did this but people that I watched taking lessons seem to enjoy it! There are lessons for pros or beginners available.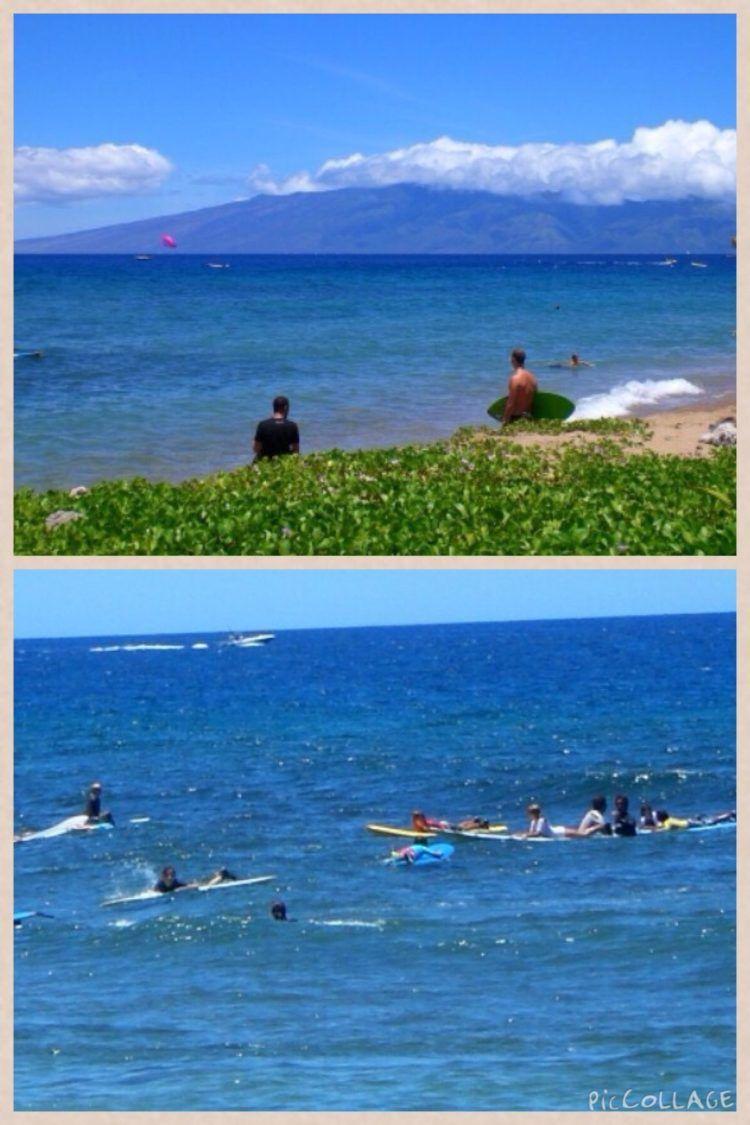 4) Go to a Luau. This is a Hawaiian tradition and not to be missed. I suggest researching the different ones available in your area for price and location. I definitely recommend doing one on the beach at sunset. Expect tasty traditional foods such as poi (made from the taro plant), Lomilomi salmon, poke-a salad with tuna and spices, and of course pork from the Kalua pig which is cooked underground. There is also entertainment including live music and flame throwers that make it a night to remember.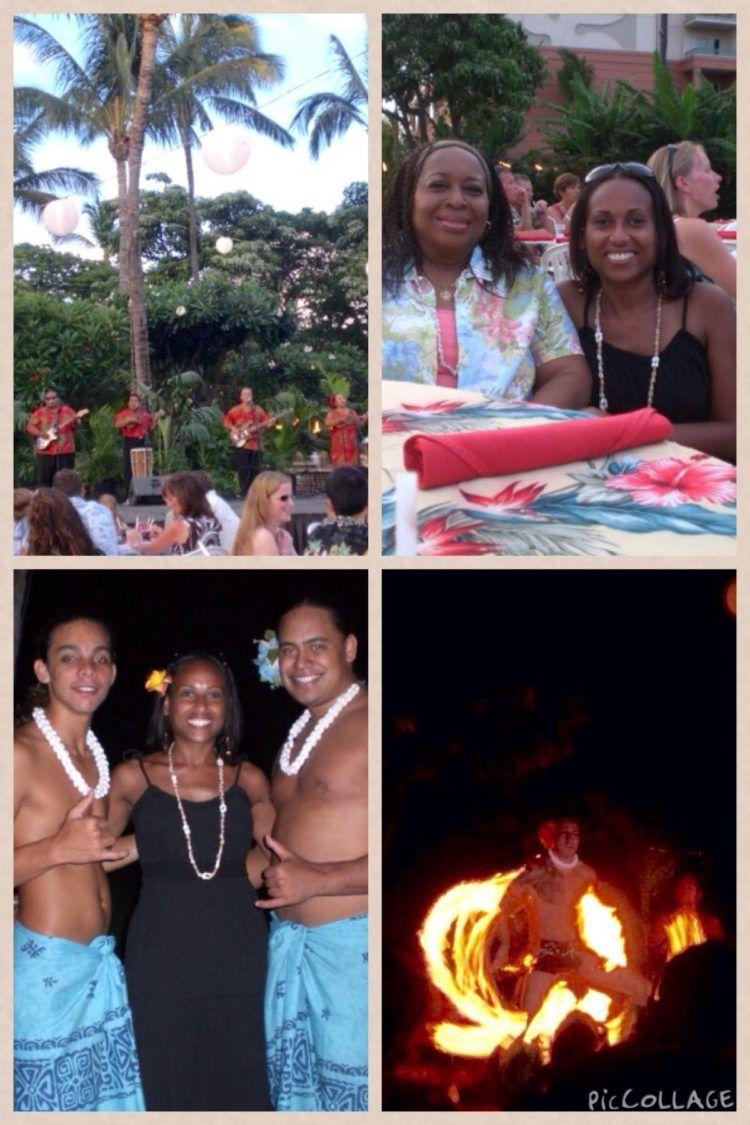 5) Take the road to Hana. The drive is long and winding on cliffs, pass waterfalls, lush tropical landscape and with ocean views! I took a tour to Hana but many tourists rent there own car and do the drive themselves. It is not for the faint of heart but absolutely worth the trip!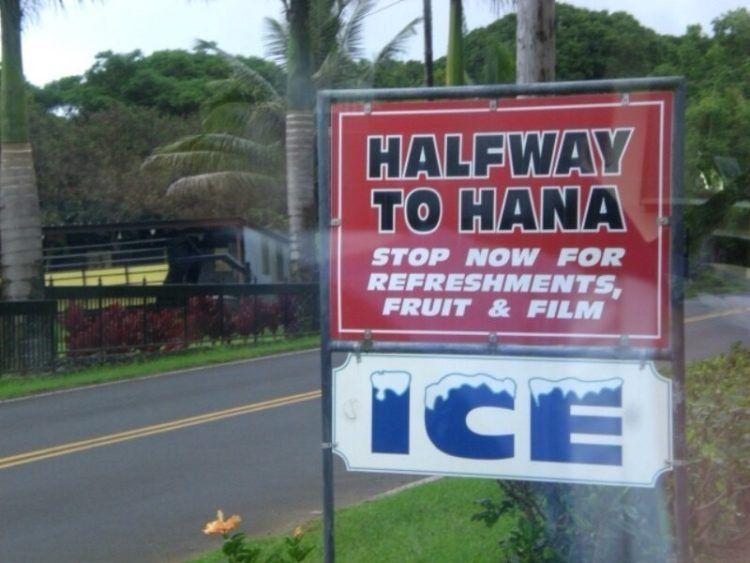 6) While in Hana visit the black sanded beaches! Due to lava from the volcanoes the sand is black and the water has a grey hue. Beautiful, unique and so calming!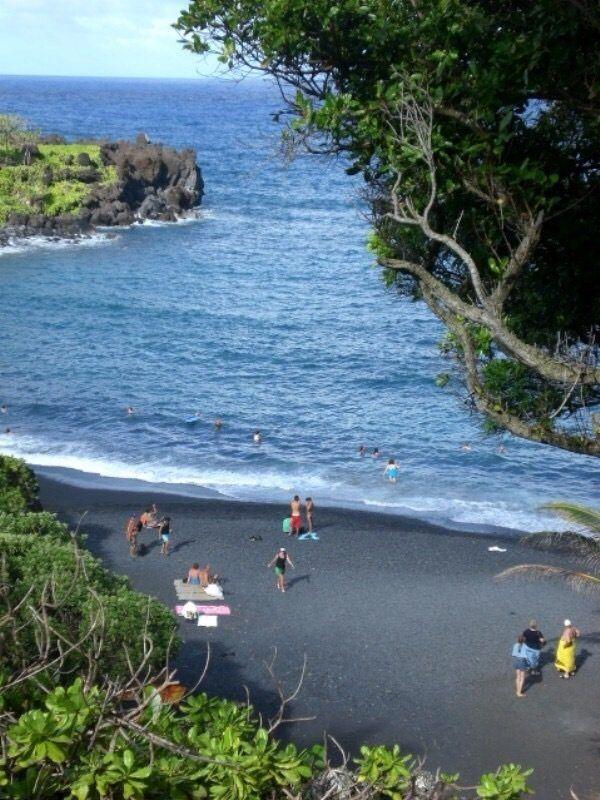 7) Visit the seven sacred pools. These are waterfalls that empty into pools which empty out into the ocean. You can climb down and go for a magnificent swim in the fresh, cool water.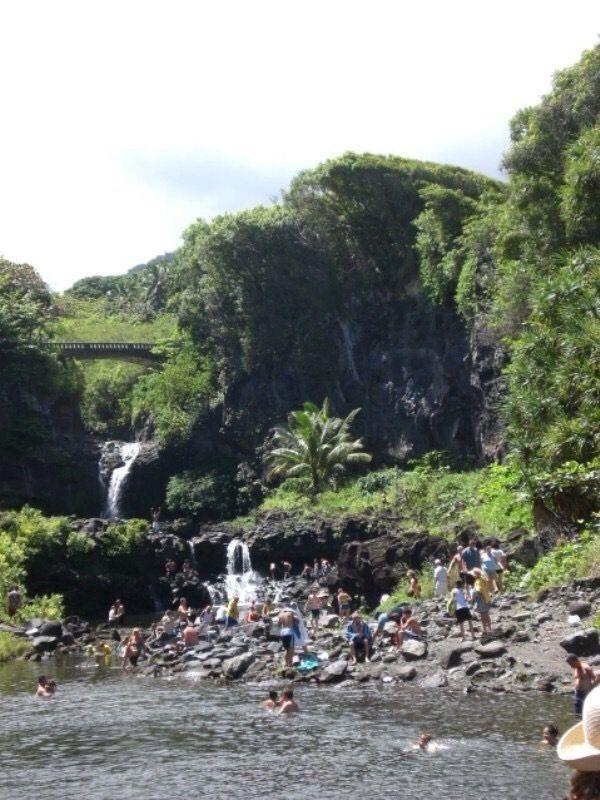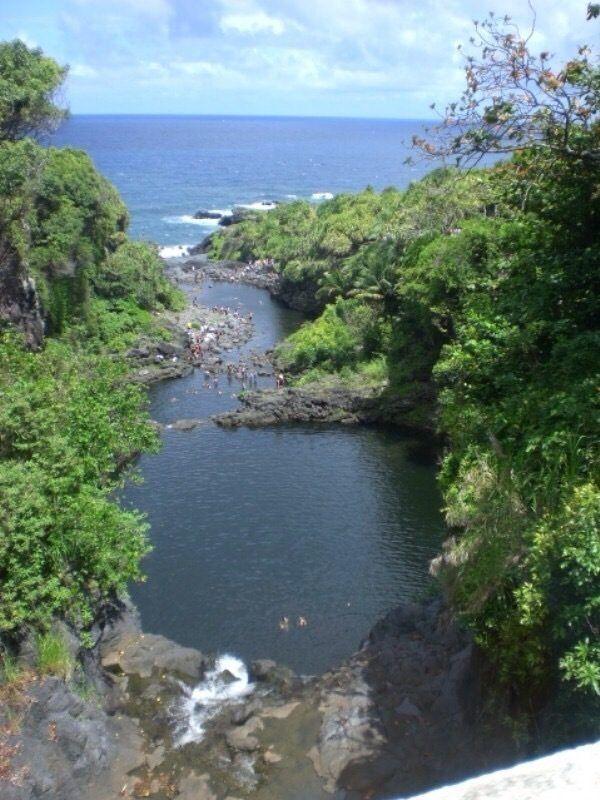 8) Watch the sunset every night from everywhere! The beautiful colors and the uninterrupted views watching the sun disappear beyond the ocean is memorable to say the least.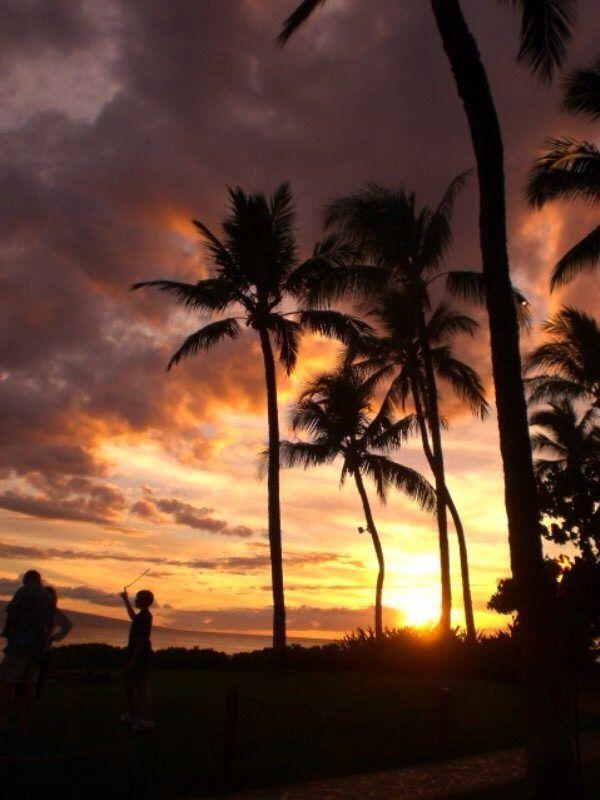 9) Eat macadamia nuts! I can not believe I did not take any pics of these! There are roasted macadamia nuts, chocolate covered ones, macadamia crusted fish at food stands and restaurants and my favorite-macadamia nut ice cream! I was seen eating chocolate macadamia nut ice cream at the airport terminal prior to boarding my flight!
10) Relax and Enjoy! Hawaii and Maui in particular are the perfect places to relax and unplug. Enjoy the beautiful surroundings and people all around you. While going through pics I found my first selfie taken with my camera and both arms stretched out! lol I was trying to capture the colorful plants behind me!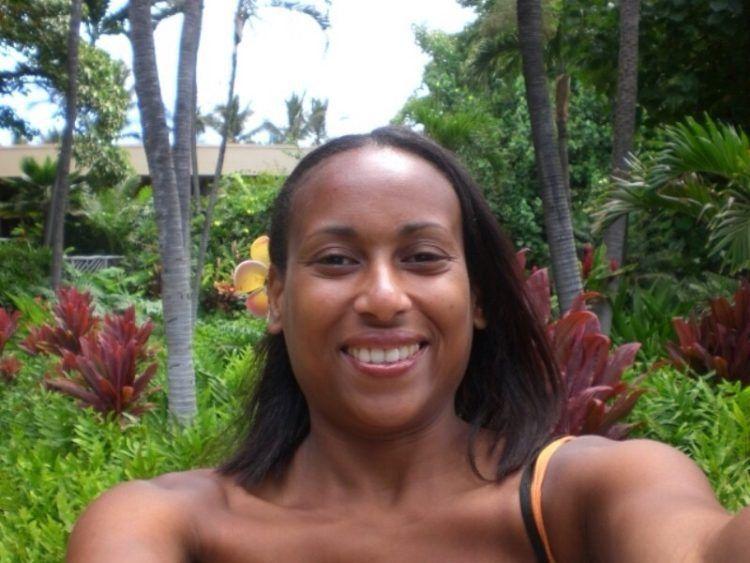 Have you been to Maui? If so share your thoughts with us!
N.S.W.