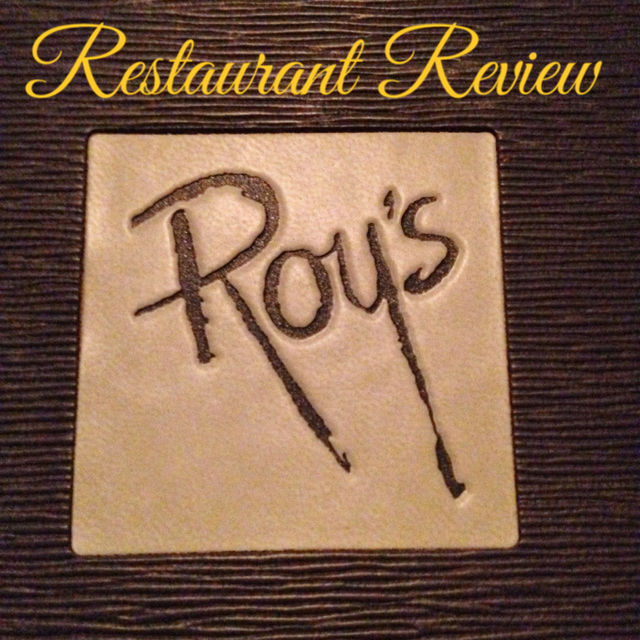 I am not sure when and where I first heard of Roy Yamaguchi and Roy's Hawaiian Fusion but I know it's been on my list of must eat places for years! Mr.Yamaguchi is a James Beard Award winning chef (which is a big deal! read more here) and opened his first Roy's restaurant in Honolulu, Hawaii in 1988. He mixes European techniques with Pacific Rim Cuisine to bring you a unique dining experience. Since 1988, Roy's restaurants have expanded to 6 locations in Hawaii, 20 on the continental US, 1 in Japan and 1 in Guam! I visited Hawaii about 6 years ago but unfortunately I was not aware of Roy's then. During a recent visit to Orlando, Fl I was finally able to indulge in the goodness I had heard and read about and it did not disappoint!
The restaurant itself, located on West Sand Lake Road, was open and inviting. They accommodated our party of 8 with ease. Our server was patient while informative and when asked about gluten free and vegetarian items on the menu he provided new ones.  Yes they have completely separate printed vegetarian and gluten free menus!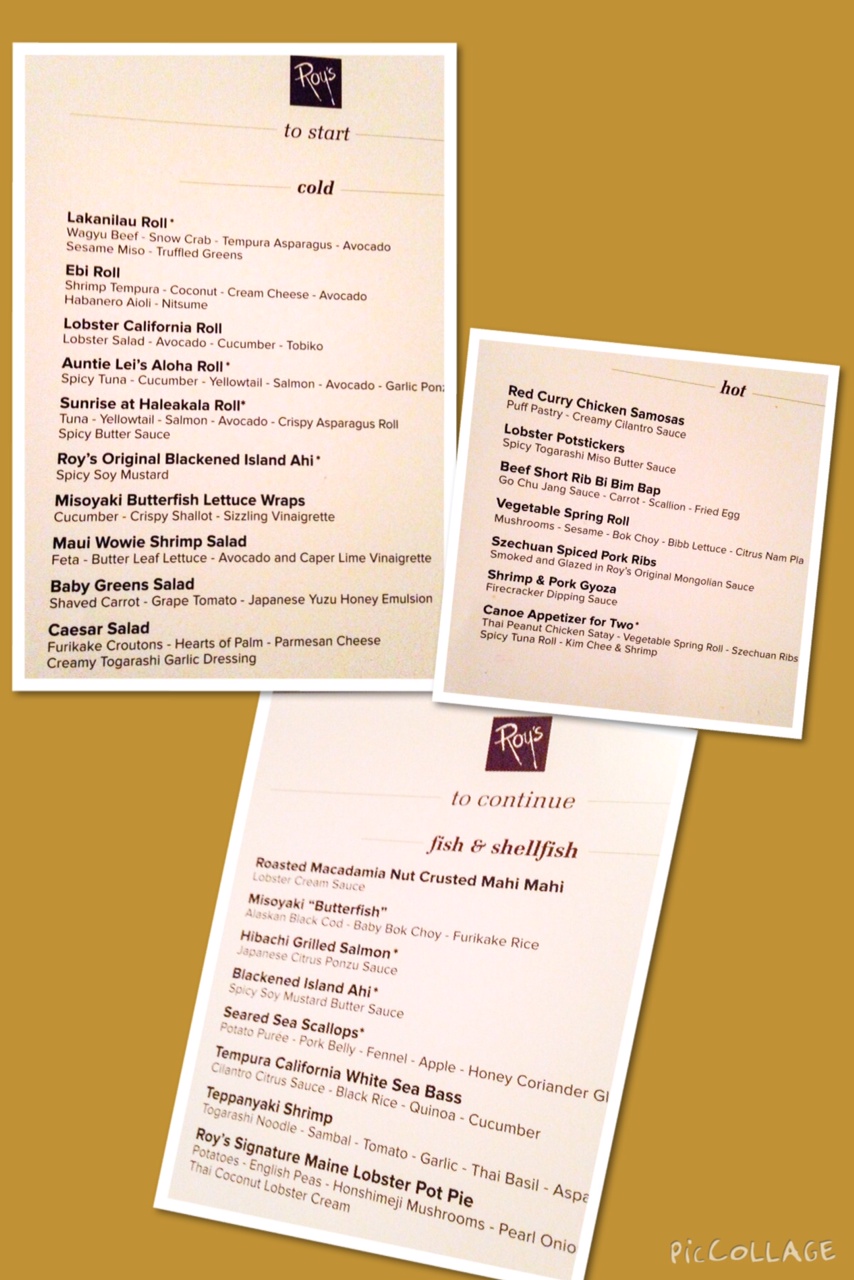 My meal started with their Hawaiian Martini-"Maui Pineapple drenched in SKYY Vodka-Stoli Vanilla-Malibu Coconut Rum". It was delicious especially the piece of pineapple drenched in vodka!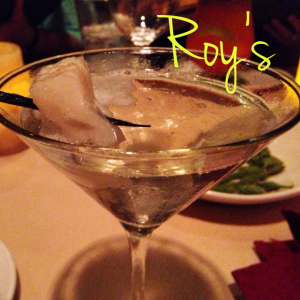 After appetizers of edamame and spicy vegetarian spring rolls we jumped right into our entrees which included a lobster sushi roll, grilled chicken and shrimp, ahi tuna and the most decorated, prettiest Polynesian style tofu I had ever seen! We ended with a berry semifreddo topped with a crispy, buttery sugar cookie. Perfection!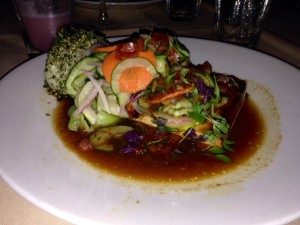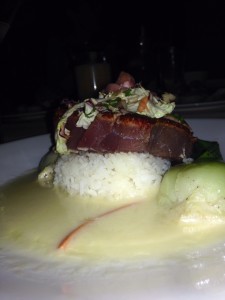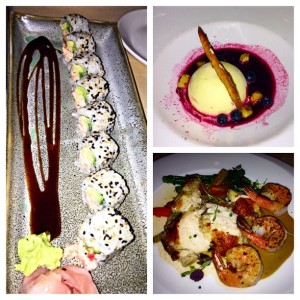 Roy's has many specials including 3 course pre-fixed menus and a "aloha" hour menu with discounted drink specials and appetizers until 7pm at the bar.
But don't think you have to travel to Hawaii or Orlando to experience Roy's unique take on Pacific Rim Cuisine! There are locations in Arizona, Chicago, Las Vegas, 9 in California and many more! Visit their website for more information!
Have you been to Roy's? If so tell us what you think!
N.S.W.