I am a big admirer of the chef Marcus Samuelsson. His story is so unique and his rise to success commendable. Chef Samuelsson was born in Ethiopia then adopted and rasied in Sweden where he fell in love with cooking thanks to his Grandmother. After graduating from culinary school in Sweden he came to the US in 1991 and was an apprentice and later executive chef at Aquavit restaurant. The rest as they say is history. He went on to win several James Beard Foundation awards including in 1999 for "Rising Star Chef" and in 2003 for "Best Chef in New York City".  You can read more about Marcus Samuelsson here on the website in our review of his memoir "Yes, Chef".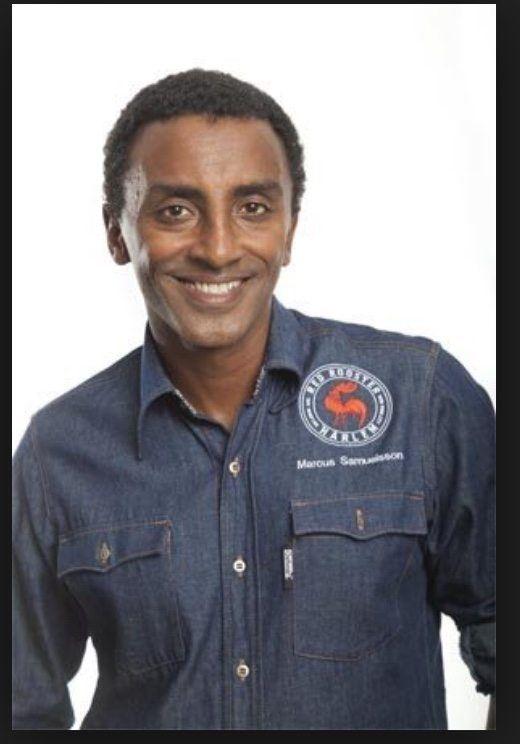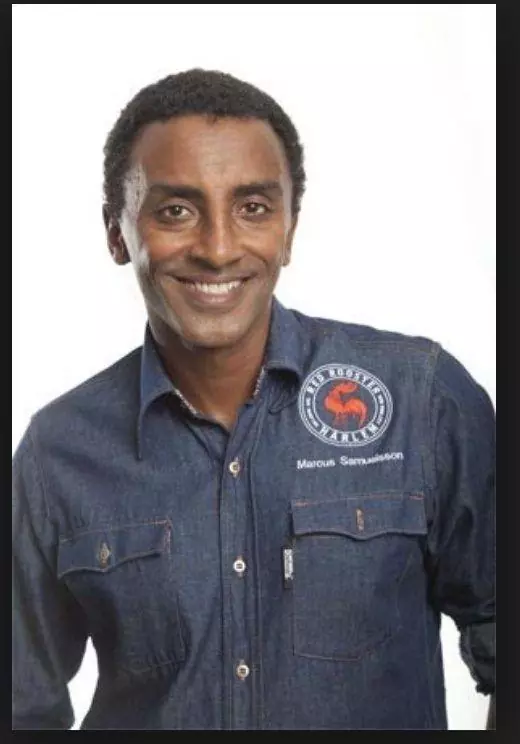 I first became aware of Chef Samuelsson on cooking shows such as Top Chef, Iron Chef America and Chopped. I was drawn to his creativity, talent and charisma . Therefore, I have been trying to get to his restaurant "Red Rooster" in Harlem NYC for years! I had heard great things about the food as well as the lively atmosphere.
All of this is true and more. Red Rooster is located in the heart of Harlem on Lenox Avenue a few blocks from the famous Apollo theater. There is a large outdoor patio and inside you will find a front bar area then a large dining room. From the moment I walked in I knew I would like this place. Although there were quite a few people waiting by the hostess stand, I checked in for my reservation and was seated within 5 minutes. I loved the decor of recipes and paintings on the walls as well as large portraits of Black Americans. The bar and dining areas were separated by shelves filled with wine bottles, glasses, books and framed inspirational quotes from past and present leaders in the Black community such as Maya Angelou. The music was pumping with R&B and neosoul including one of my favorites-Dwele.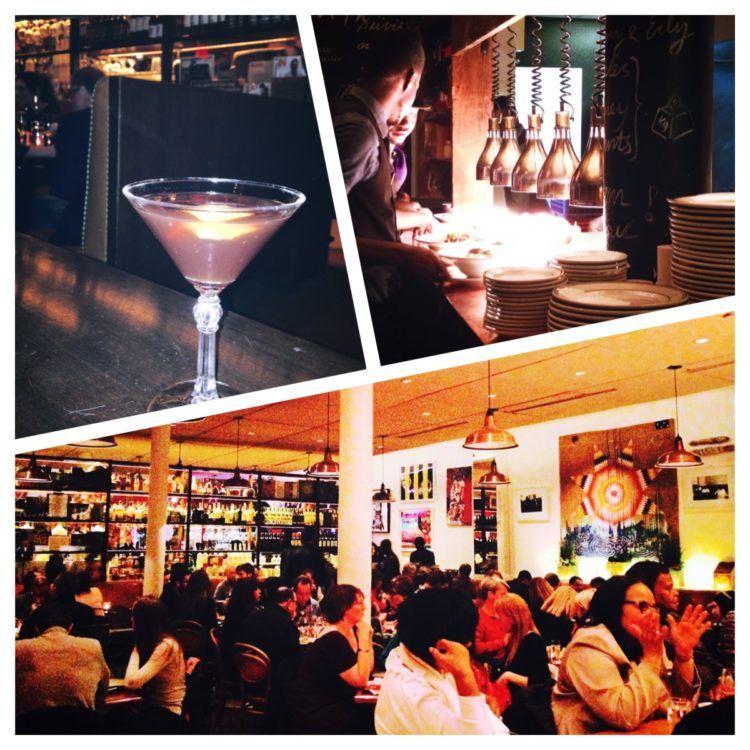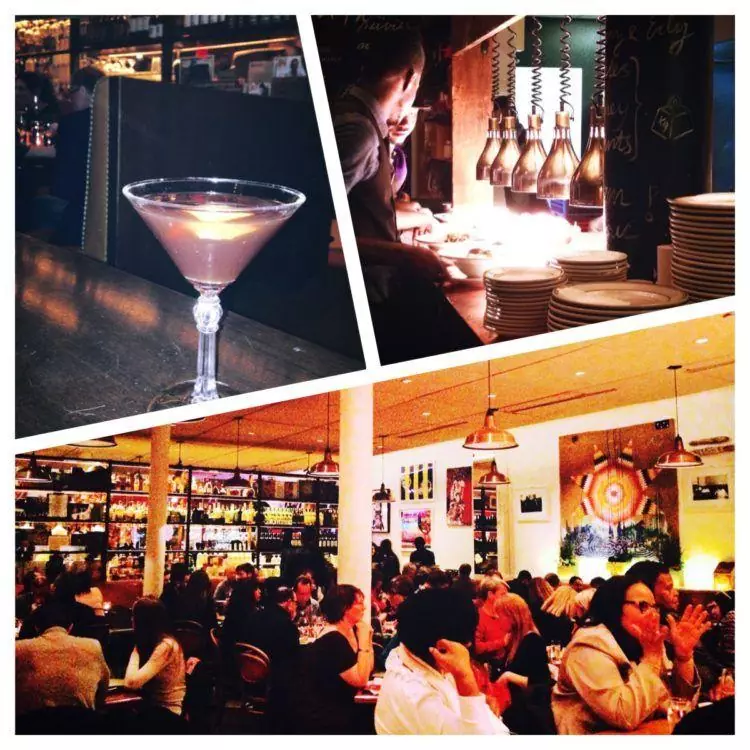 We sat at our table and the excellent service continued. I was literally starving so I barely sat down before ordering the cornbread. It was warm, moist, filled with real corn and best of all it came out in minutes! Our drinks soon followed. Their drink menu is extensive with specialty cocktails as well wine by the bottle or by the glass. I opted for the "Brownstoner" which was nutmeg-infused bulleit bourbon, campari and sweet vermouth. Delicious!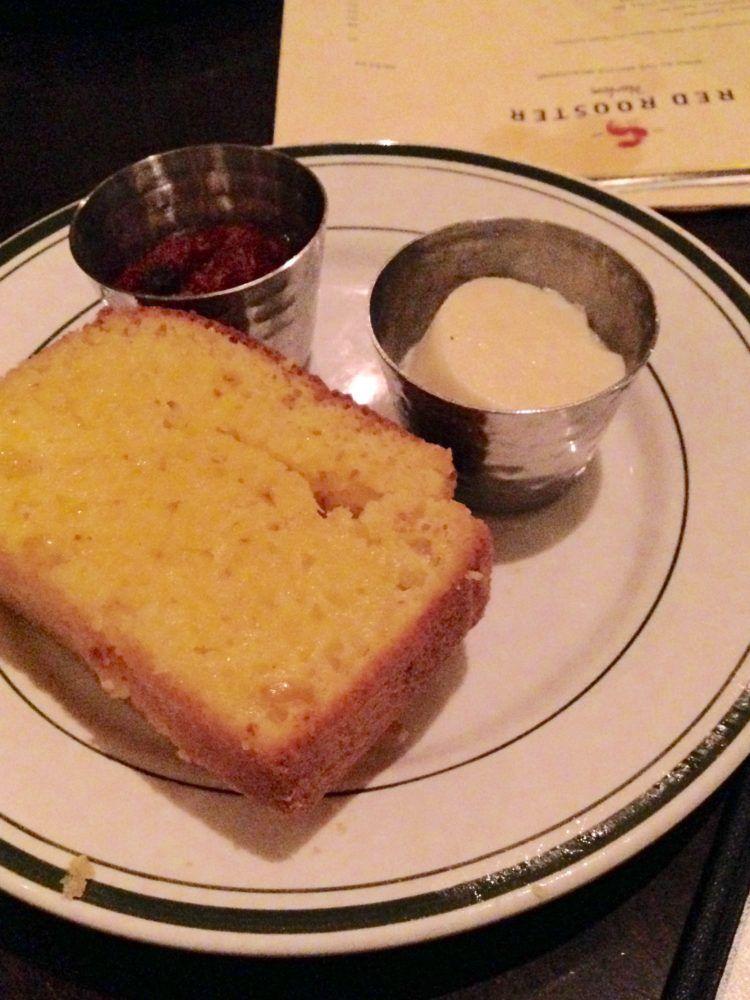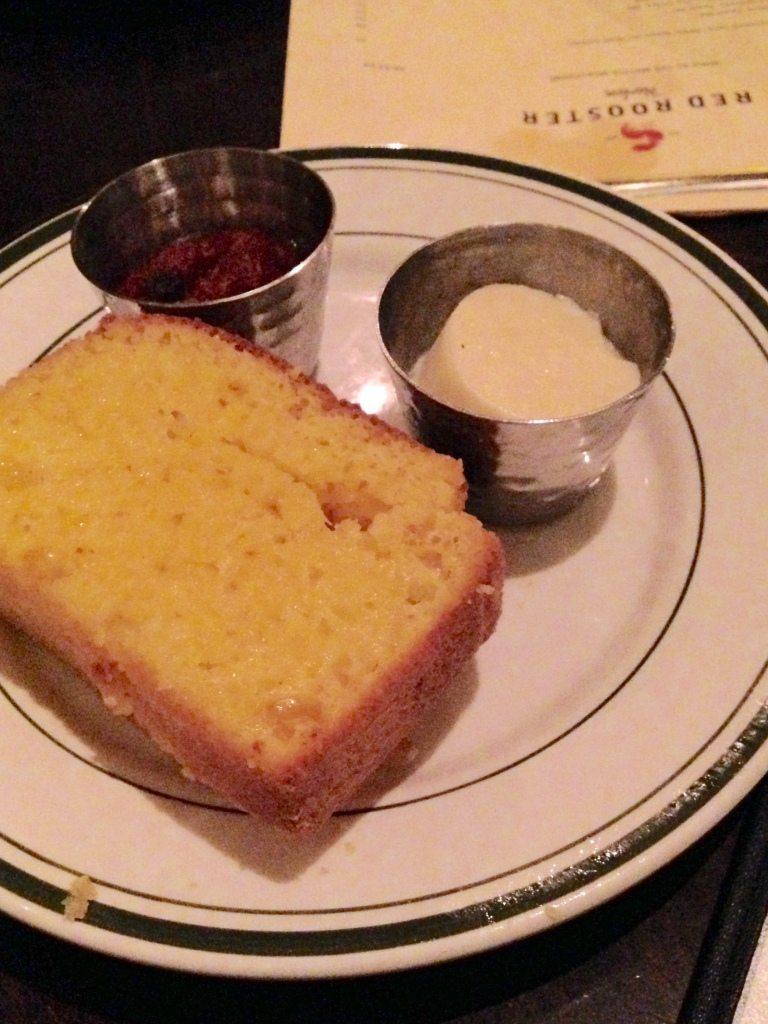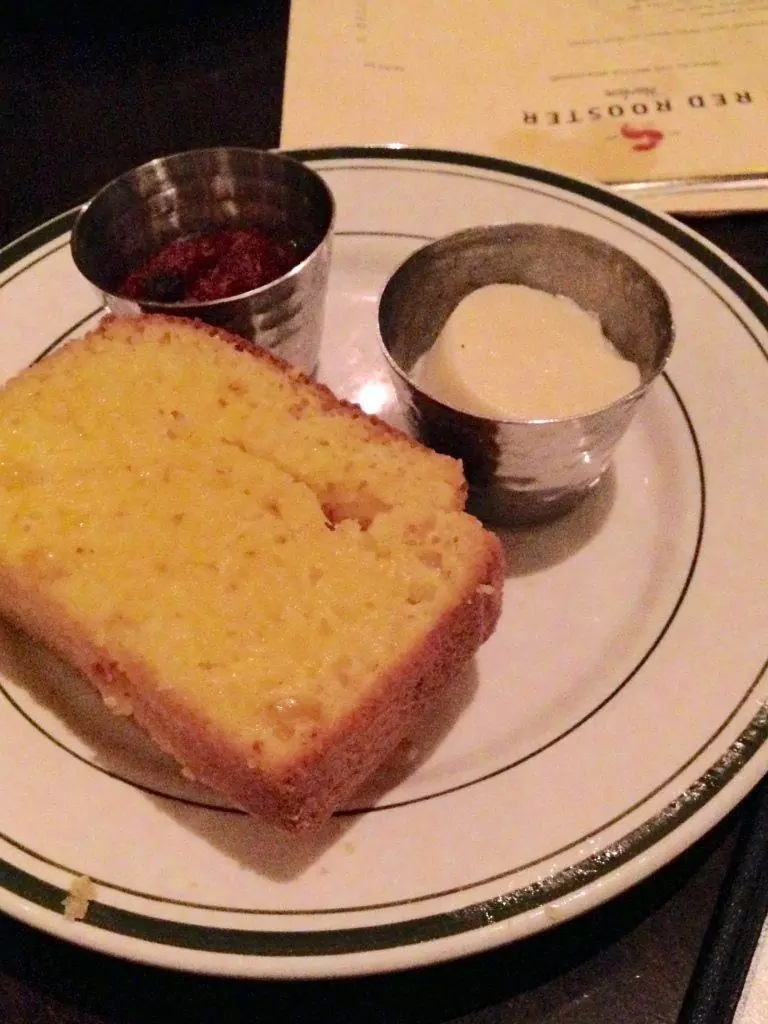 There were so many appetizing foods being carried by the servers as well as in view at the open kitchen in the rear of the restaurant. Two things that kept catching my eye were the "Fried Yardbird"  and the "Triple-Double" burger. However, since I love short ribs and the description by our server sounded tempting, I went with that as well as the lobster "Mac & Greens". Described as a "Pot of Spiced Braised Short Rib" it had coconut flavors and served with flatbread. To my delight, within the container of flat bread was warm roti used by West Indian's for many traditional dishes. I literally used it to sop up the remaining juices and pieces of the short ribs in the bowl!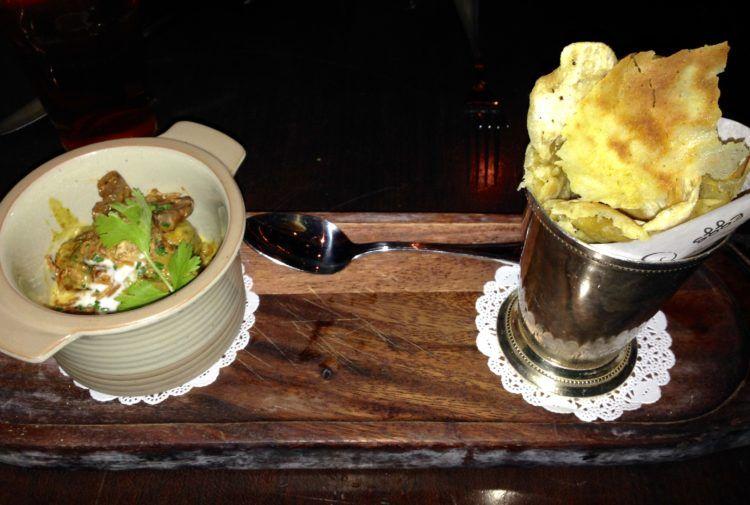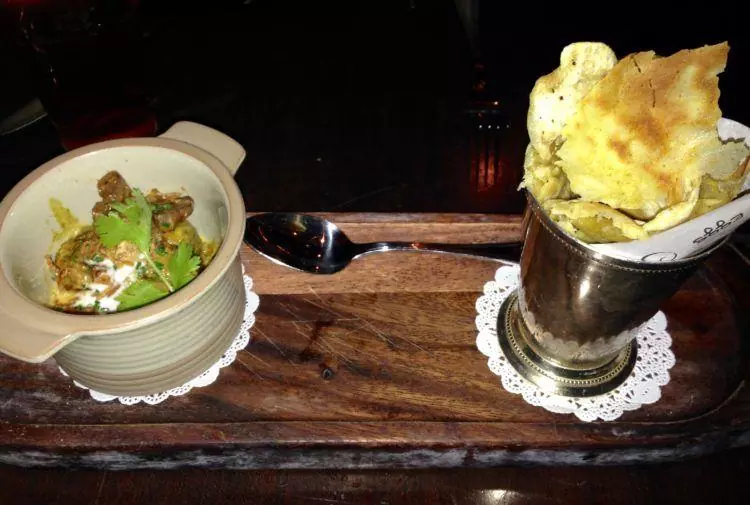 This was followed by the lobster mac & greens filled with chunks of lobster, NY cheddar and topped with collard greens. I loved this Southern twist on a classic dish! All the dishes were served promptly and hot! When asking a few questions that my server was not aware of he didn't look at me with a blank stare but instead went to find out the answers and let me know. The manager stopped by to check on us and ask how things were going. Don't you just love this? I never get sick of it.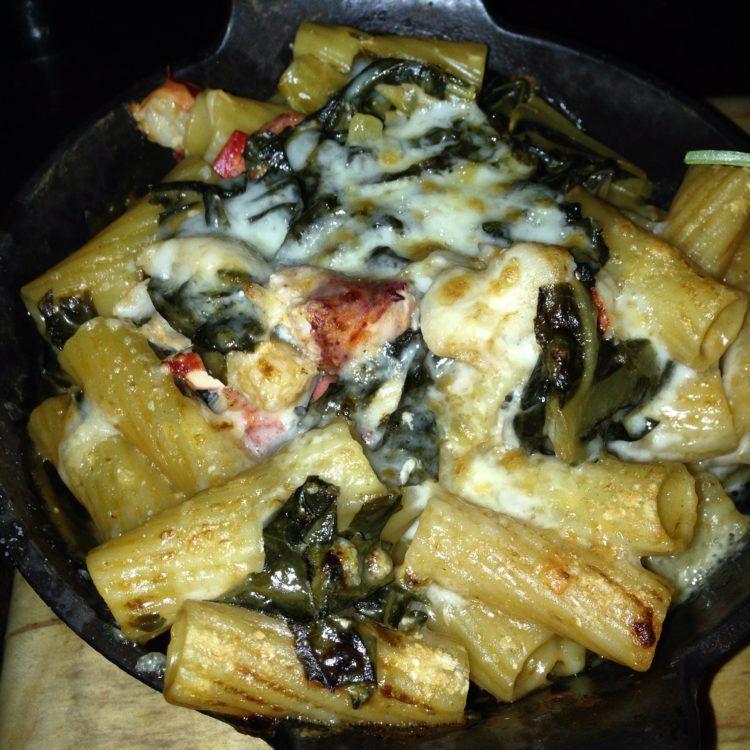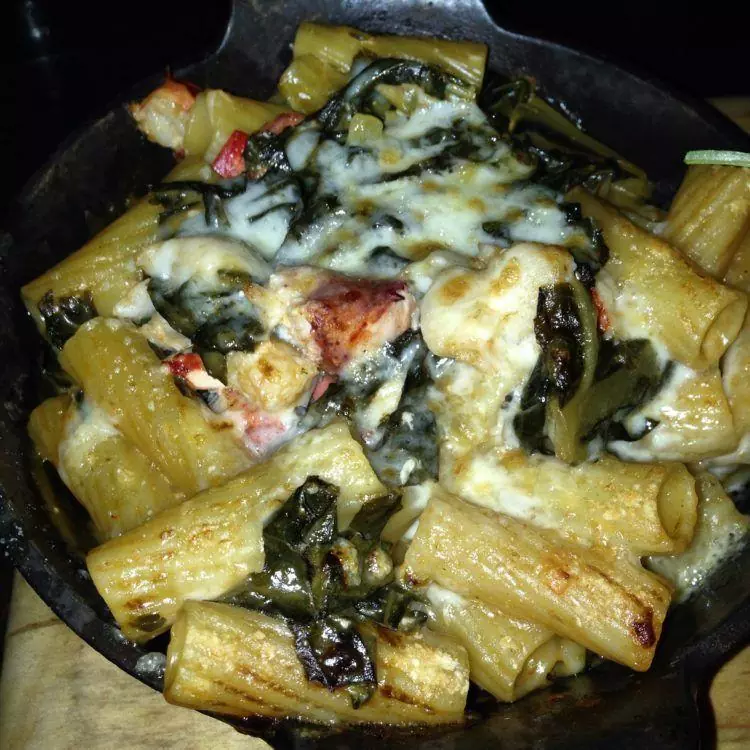 While we were eating a live band with a saxophone player started playing in the bar area. Sounds of classics from Marvin Gaye, Otis Redding and Stevie Wonder could be heard throughout the restaurant. People got on their feet and started dancing! Oh and did I mention this was all on a Sunday night at 9pm? Although the dessert menu had a variety of decadent choices I was so full I settled on the vanilla bourbon and rum raisin ice creams. My fellow Jamaicans will appreciate rum raisin ice cream being on the menu!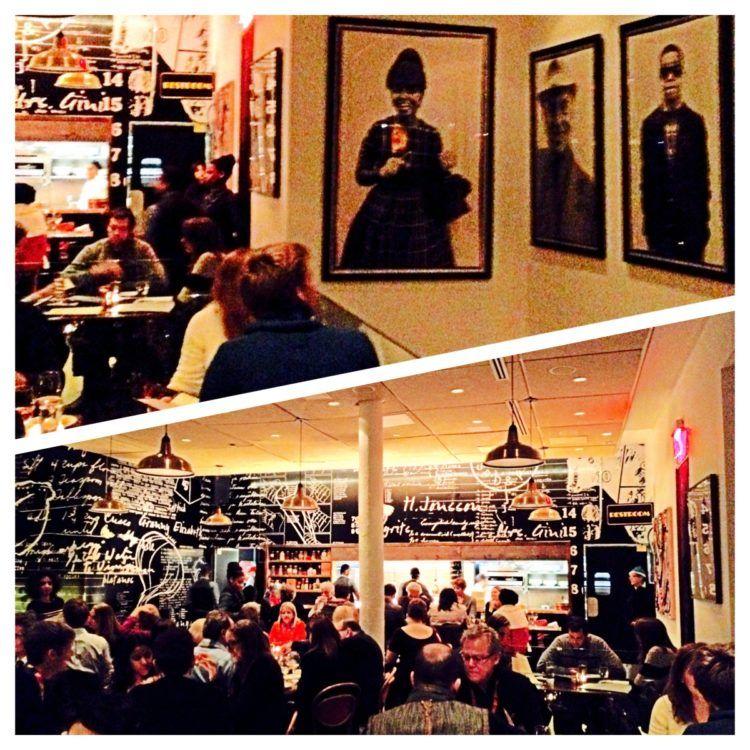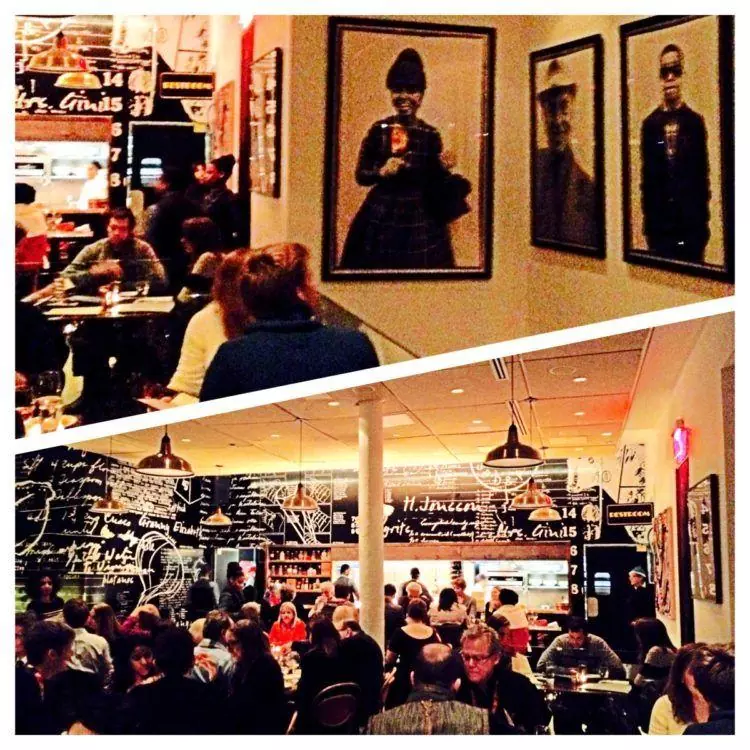 I was very impressed with Red Rooster restaurant and I am so glad I finally made it there. The food, service and ambience guarantees my return. My only disappointment is that Marcus Samuelsson was not there! I last saw him doing a cooking demo at the South Beach Wine and Food Festival in February and I hope to meet him one day. If you have time, be sure to also check out Ginny's Supper Club downstairs from Red Rooster. It is open Thursday through Saturday serving drinks and dinner with live music.  For more information visit the website for Red Rooster and Ginny's.
Chef & Restaurateur Marcus Samuelsson has several restaurants in the NYC and Chicago areas as well as in Sweden! He is also currently promoting his new book "Marcus Off Duty. Recipes I cook at Home" Visit his website for more information and tour dates. Personally I am looking out for some Atlanta dates!
Have you ever been to Red Rooster? If so share your thoughts with us!
N.S.W.